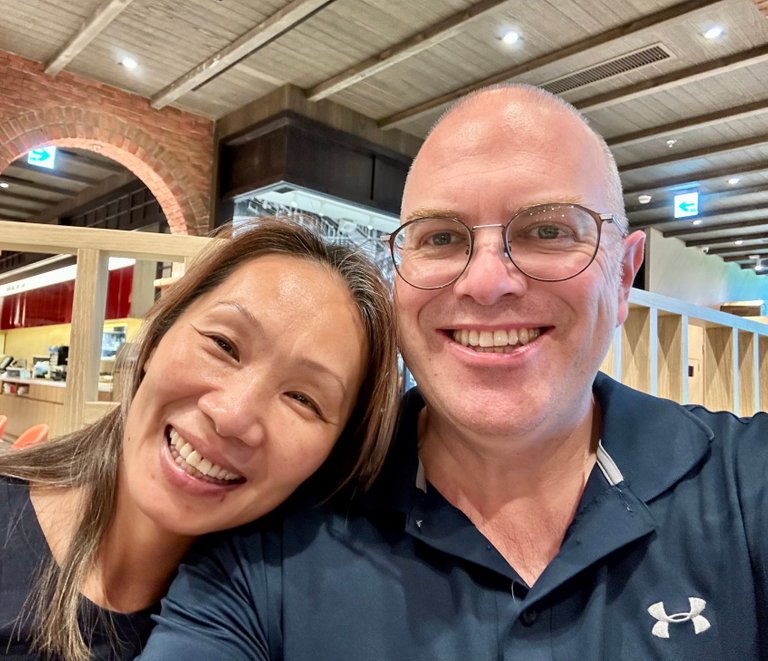 Recently, my wife and I had a chance to have lunch together in a new Far Eastern Department Store in Chubei, Taiwan. That post is here.
However, I got more questions about the food court from my friends than the food. So I'm sharing the photos that I took that day.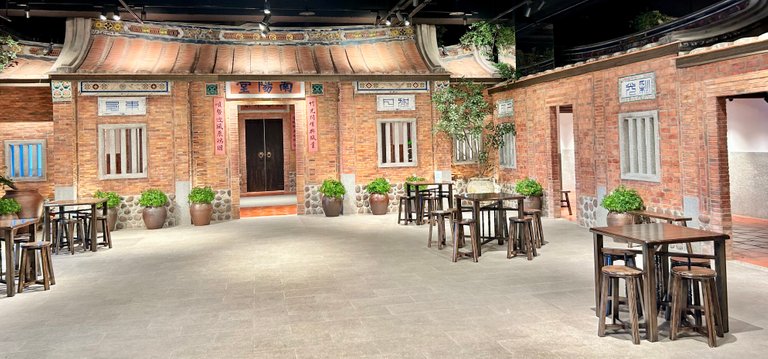 This was the first thing that we saw when we got out of the elevator. It's suppose to be a very traditional Taiwan house. These houses have one main building with the family shrine as the centerpiece and an extension on both sides. Here is is an area for walking and eating. At his point I was blown away because usually department store food courts are modern and lack any real class. But for this, they invested a lot. Those table and stools are what you really find in similar countryside houses here (very countryside).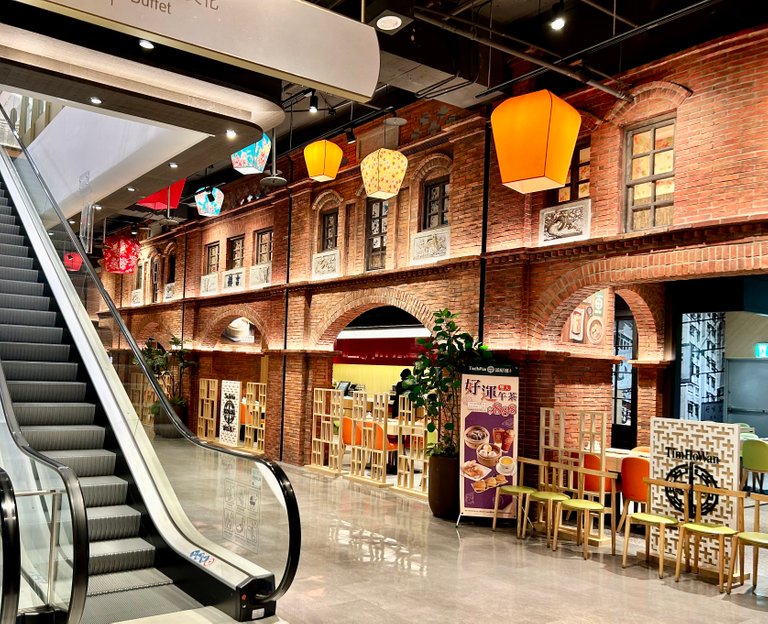 Walking around the corner to the main food court area there was a full street similar to that found on "old streets" here. Old streets in Taiwan are now tourist attractions, so they keep the traditional looks. There is a better view below.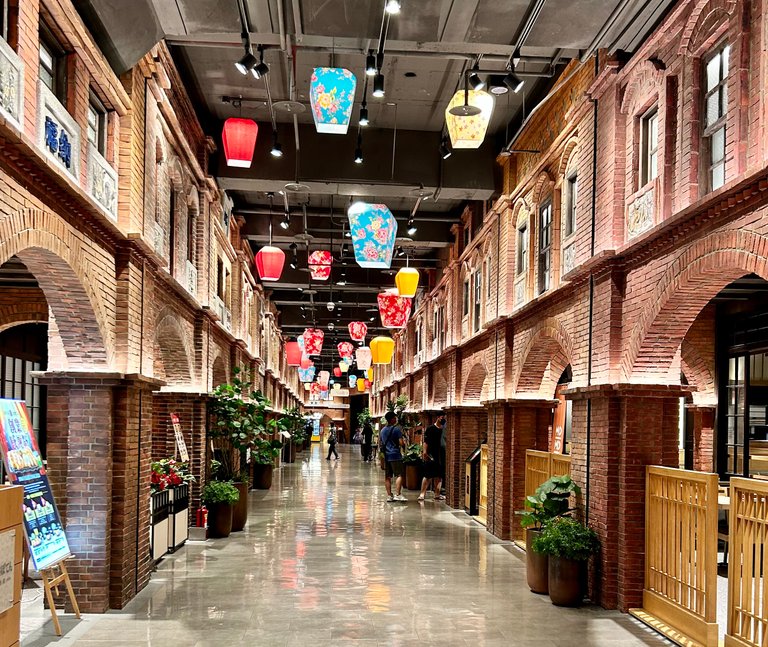 The decorative lights were made to look like Chinese Lanterns that are released for Lantern Festival. Very impressive. The flower patter is indicative of the Hakka Chinese. Luckily, we came right as they were opening, so there weren't many people.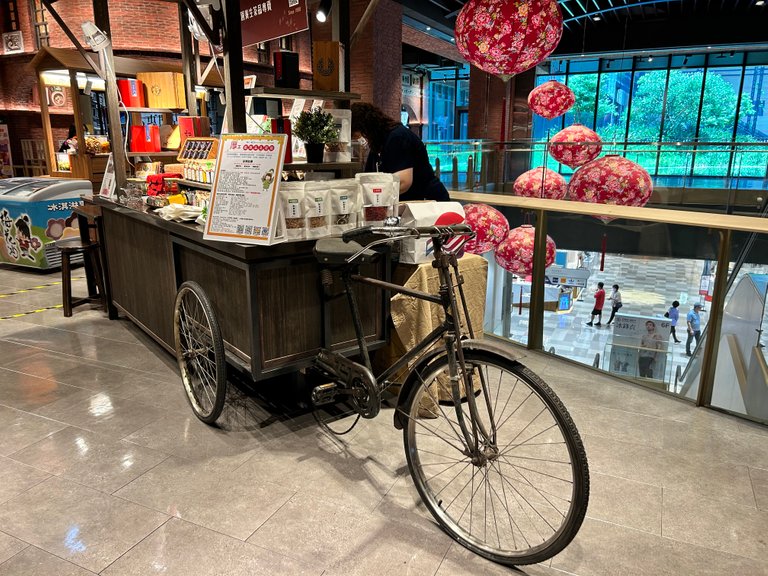 This is vendor stand. She was selling dried mushrooms. The style of bicycle is very old fashioned and very few vendors use such a vehicle outside. Of course, this is not a functioning one.
In the back ground, you can also see more "Chinese Lanterns".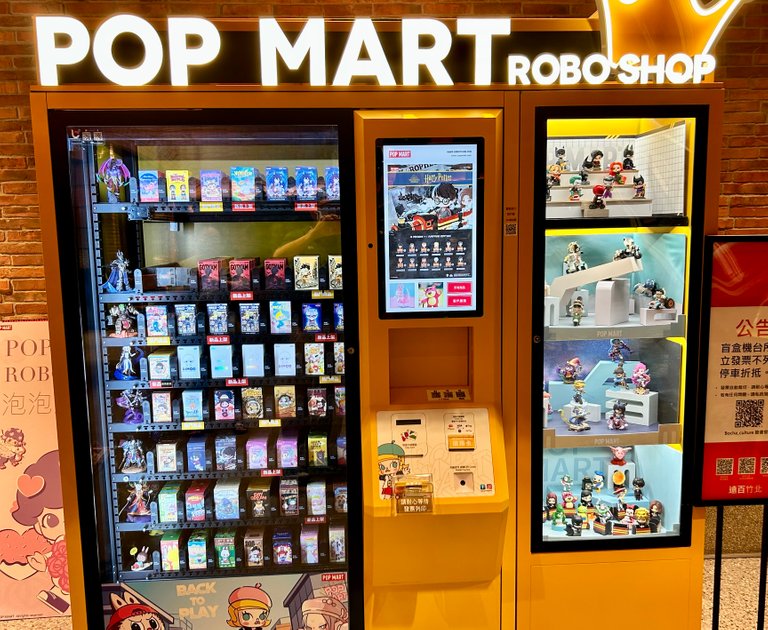 Regardless of where you are, in Taiwan, it's almost impossible to complete separate the new from the old. Against the wall of the food court has a vending machine selling Pop statues. At least it wasn't an eye sore. It was pretty cool. If my son was here, I would know where to find him. He loves these.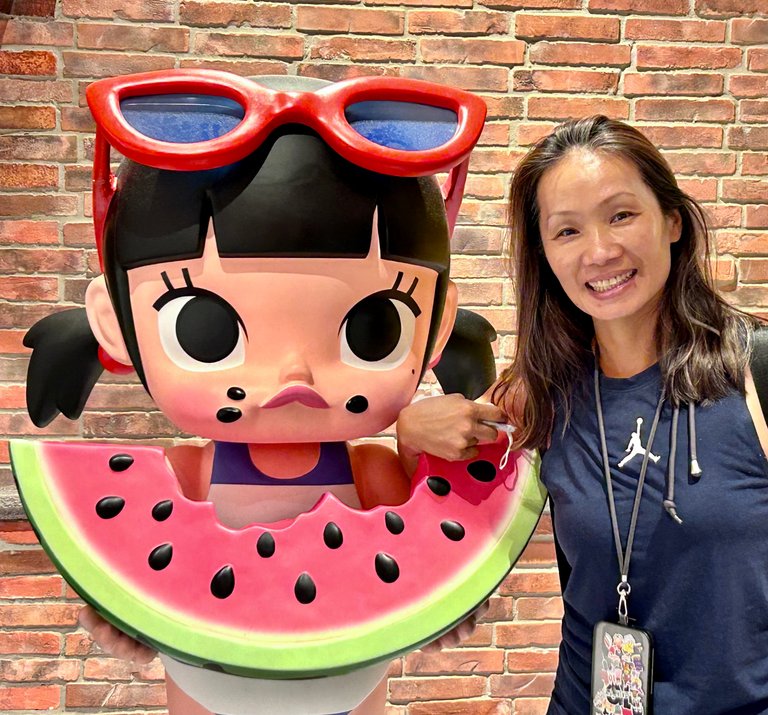 Now, this cute character is one of my wife's favorite character. Her name is Popmart Molly. We were so surprised to find her in the food court.
There was a lot of other interesting things to photo, but for me they were kind of normal. We live in the extreme countryside, so a lot of the decorations were normal for us. One example is the traditional Hakka raincoat. It was a wall decoration. Maybe if I go back, I'll take more pictures. Or maybe I'll just take some around the house.
If you're interested in Old Chinese things, here are some pictures from Lukang old street.
*All pictures taken by me with Iphone 14