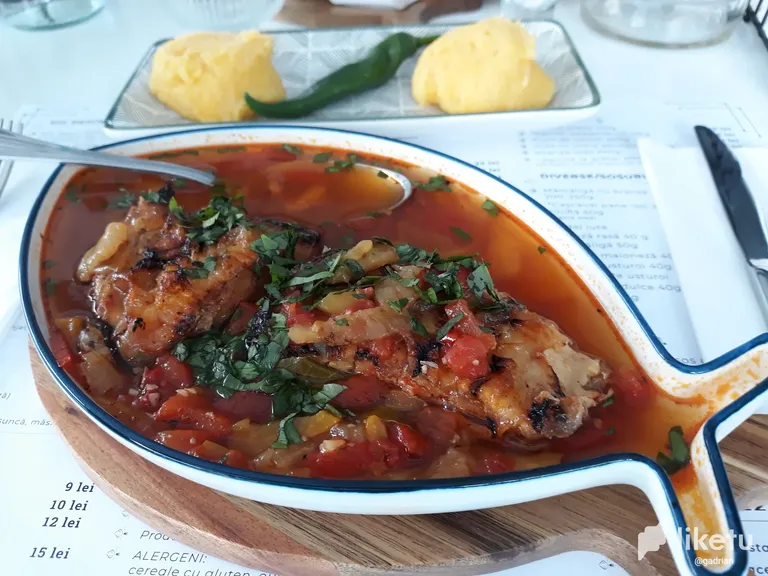 _I hear food photos are quite popular. 😄

This is what many of us had for lunch. One of the best fish brines we tasted was the consensus (top 3), at a restaurant with an unremarkable name: River._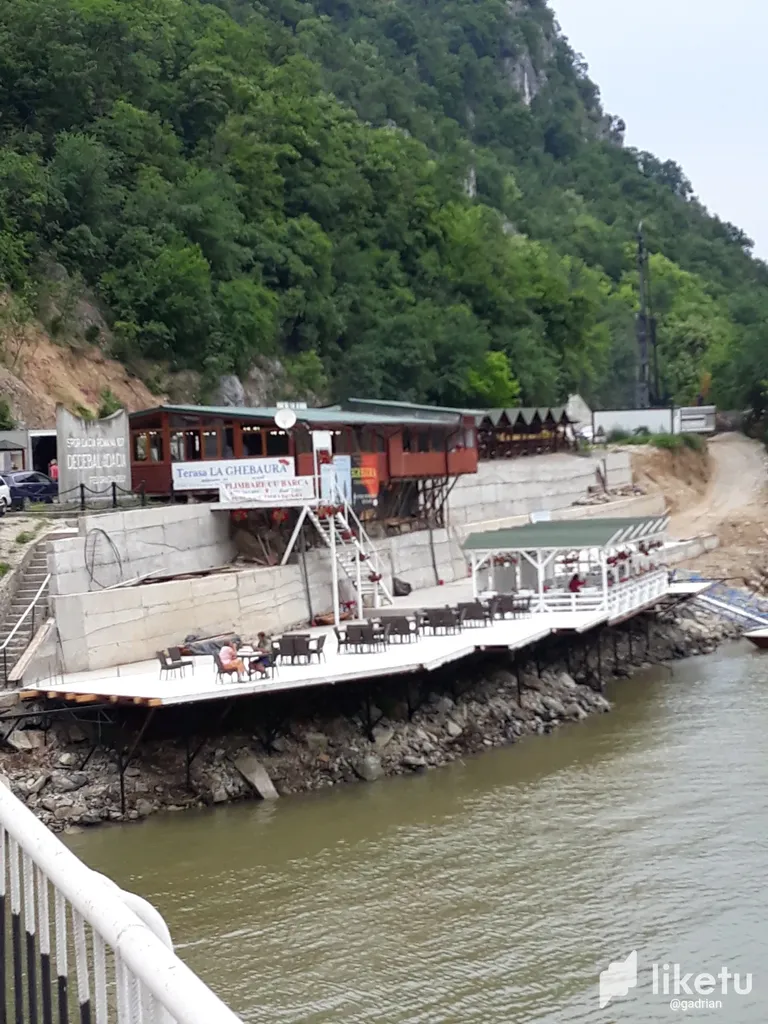 Want to eat right next to the water? No problem! Not the only place where you can do it either.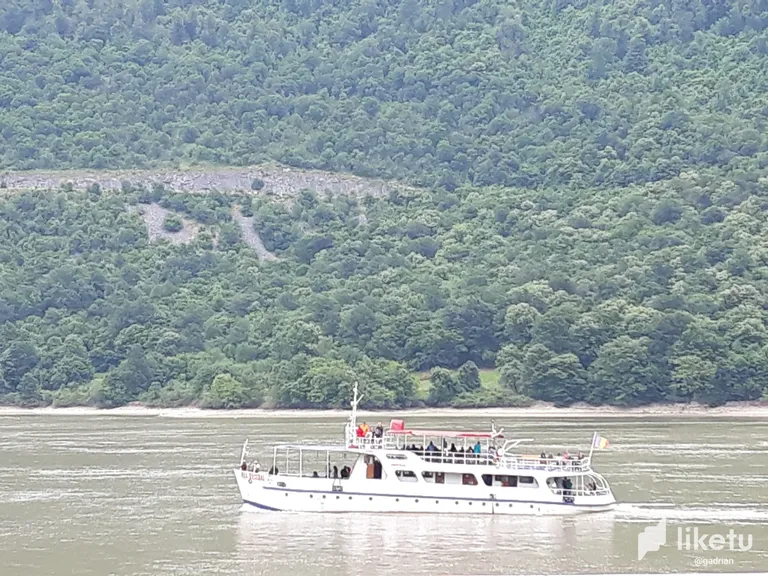 Same thing, different kind of boat.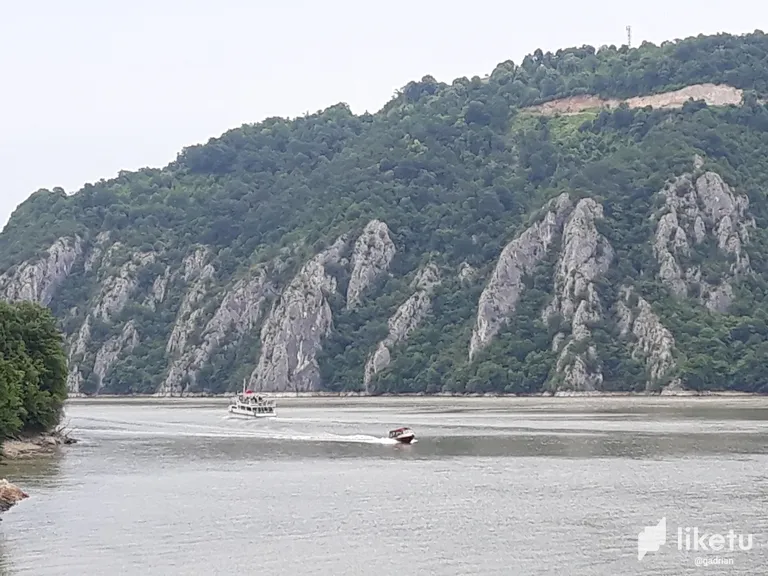 The river looked muddy after recent rains, but that didn't stop tourists to rent boats and move up and down the river.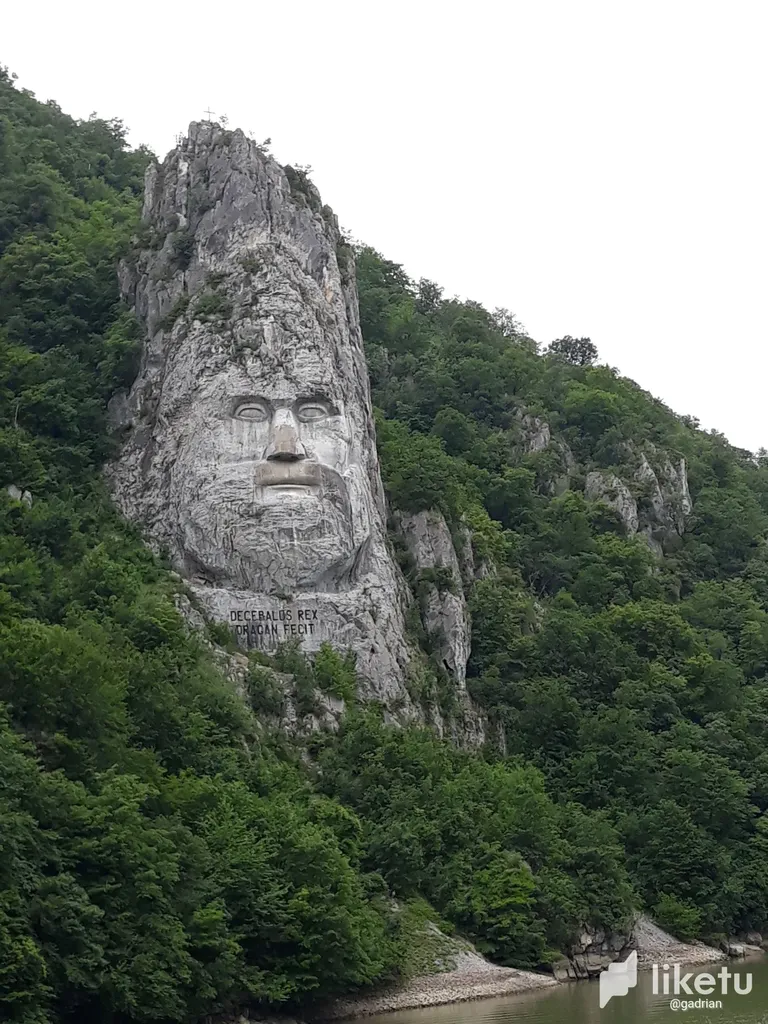 _Short getaway today up the river Danube, to an area with great touristic potential.
This is the immense stone sculpture of Decebalus, king of these lands close to the beginning of the millennium._


This is my first post on Liketu, and I didn't even know how the flow of posting on Liketu works. I hope the final result is acceptable, considering that I'm also posting from my mobile.
I hope the photos' caption will be visible with each photo, otherwise I wrote some text you will probably not see.
Not a long post today. Enjoy the photos!
EDIT after posting: Somehow I thought photos would be in reverse order.
---
For the best experience view this post on Liketu