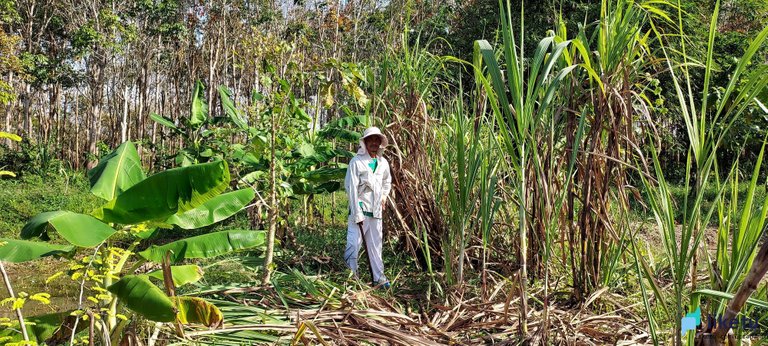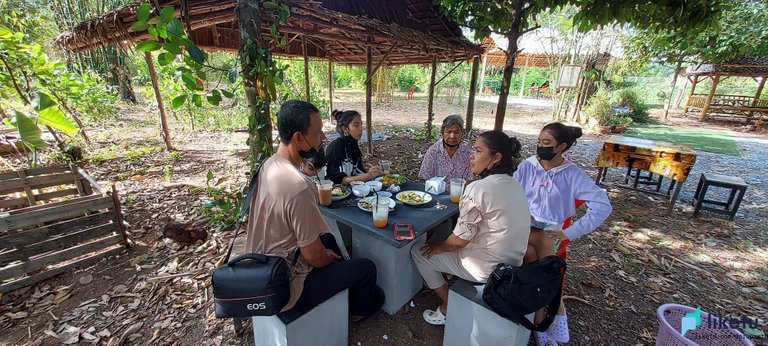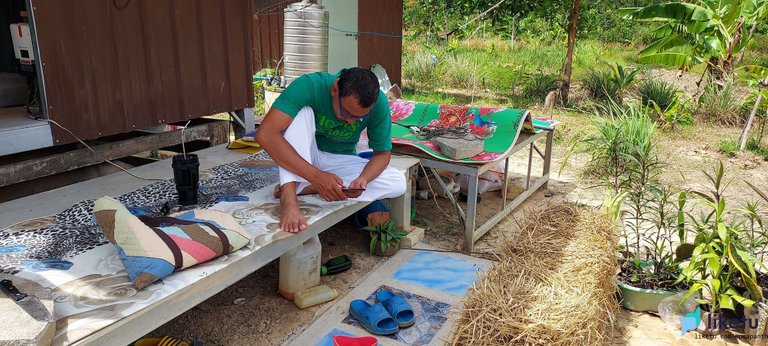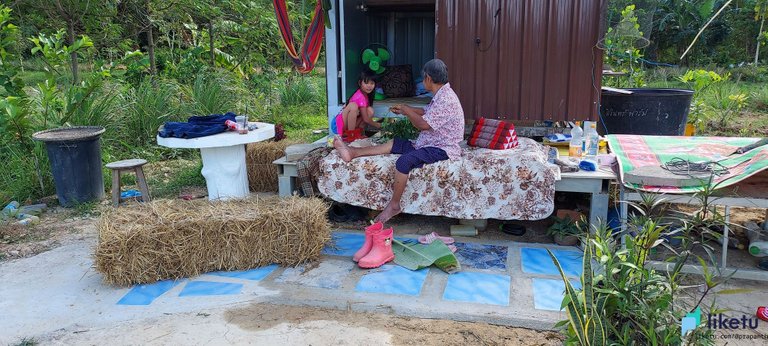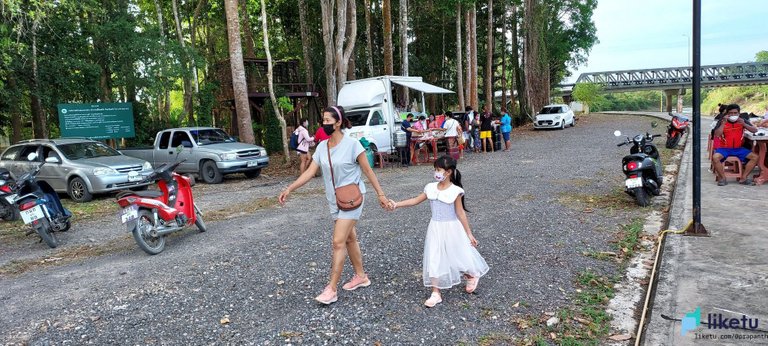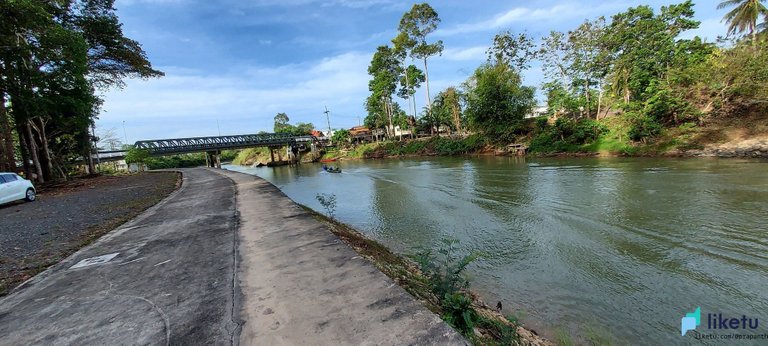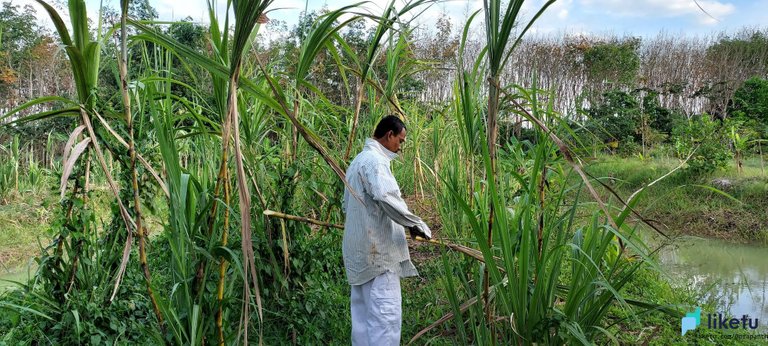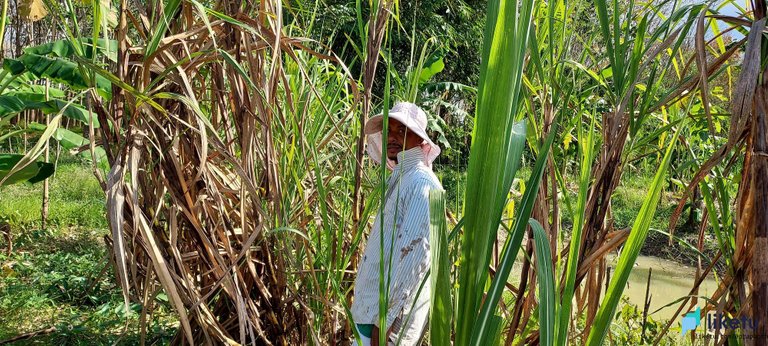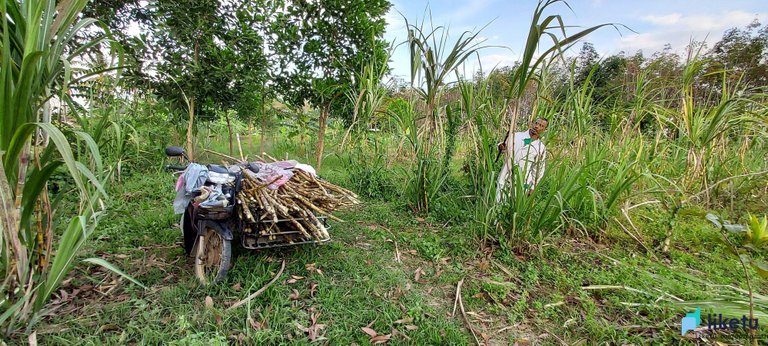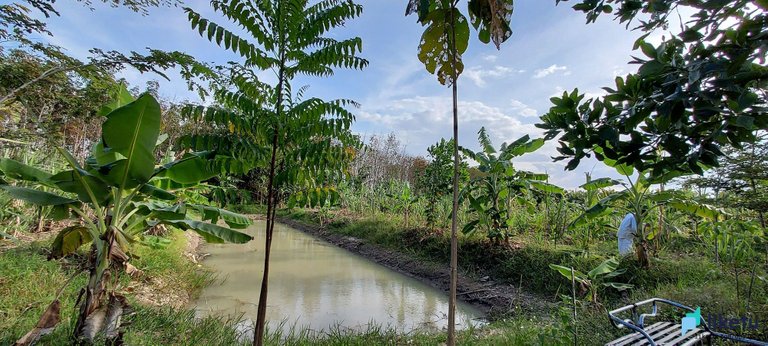 ---
😊🙏🙏🙏🏕
Hello all dear friends
Yesterday I went to the market in the morning with my family. Khao Sam Bat Cave Market is now under construction and being renovated. to be a tourist destination And there will be a market every Sunday in the morning.
I've been there 2-3 times already, but this time less shops than before The children had tea there too. and buy food and rice come back after that too
Then we continue our journey to a coffee shop named Tong-Trang, my family and I have breakfast there. After breakfast, we go back home.
I feed my pet chickens from home. then went to the garden Bring food to pigs, ducks and fish. Followed by watering the plants. This afternoon has There is a customer calling to order sugar cane. Order 200 kg.
Before I cut the sugar cane I drove out of the garden to pick up my mother and daughter at home. because the twin grandchildren have to go back to study at his house
I drove back to the garden with sugar cane cutting equipment. This time it took longer than usual because I had to choose to cut the sugar cane. Only available sizes After cutting the sugar cane, I take it to the customer and then come back home.
Complete the mission within 1 day.
---
สวัสดีครับเพื่อนๆทุกคน
เมื่อวาน ออกไปตลาดนัด ตอนเช้ากับครอบครัวครับ ตลาดนัด ถ้ำเขาสามบาตร ตอนนี้ ก่อสร้างและกำลังปรับปรุง ให้เป็นสถานที่ท่องเที่ยว และจะมีตลาดนัดทุกๆวันอาทิตย์ในตอนเช้า
ผมไปที่นั่น 2-3 ครั้งแล้วครับแต่ครั้งนี้ร้านค้าน้อยกว่าครั้งก่อน เด็กๆดื่มชากันที่นั่น และซื้อกับข้าว ติดไม้ติดมือกลับมาจากนั้นครับ
แล้วก็เดินทางไปต่อที่ร้านกาแฟ ชื่อร้านต้องตรัง ผมกับครอบครัวไปทานอาหารเช้ากันที่นั่นครับ เสร็จจากมื้อเช้าเราก็เดินทางกลับมาบ้าน
ผมให้อาหารสัตว์เลี้ยงไก่จากที่บ้าน จากนั้นก็เดินทางไปในสวนนำอาหารไปให้หมูเป็ดและปลา ต่อด้วยการรดน้ำต้นไม้ครับ
ช่วงบ่ายวันนี้มี มีลูกค้าโทรมาสั่งอ้อย ออเดอร์ 200 กิโลกรัมครับ
ก่อนที่ผมจะลงมือตัดอ้อย ผมขับรถออกจากสวนไปรับคุณแม่และลูกสาวที่บ้านครับ รับมาอยู่ในสวนที่ขนำ เพราะหลานคู่แฝดต้องกลับไปเรียนหนังสือที่บ้านของเขา
ผมขับรถกลับมา ที่สวนพร้อมกับอุปกรณ์ตัดอ้อย ครั้งนี้ใช้เวลานานกว่าปกติครับเพราะต้องเลือก ตัดอ้อยใกล้จะหมดแล้ว ตัดอ้อยเสร็จแล้วผมก็พาไปส่งให้ลูกค้าครับจะนั้นก็กลับมาบ้าน
---
Thank you for always following and supporting.
---
😊🙏😊
---
---
For the best experience view this post on Liketu