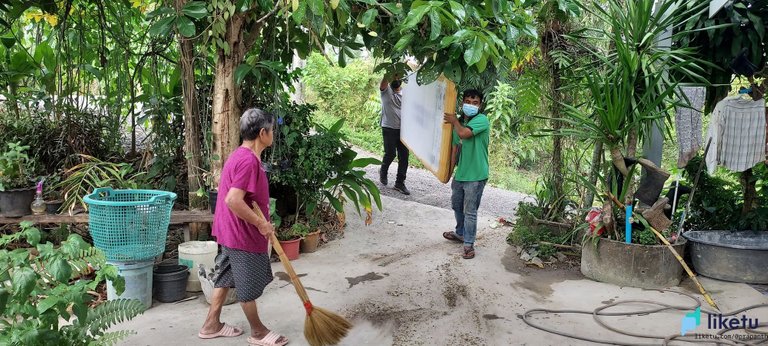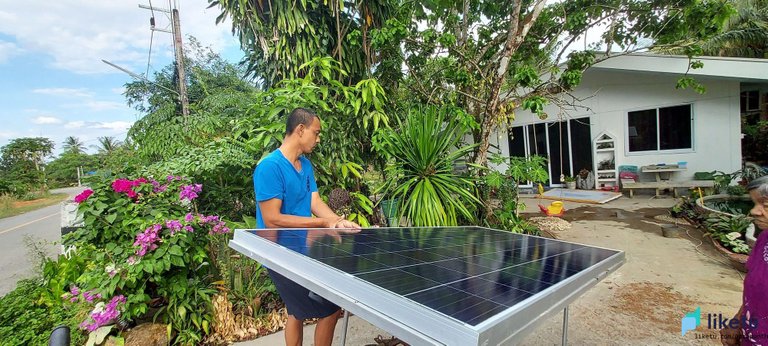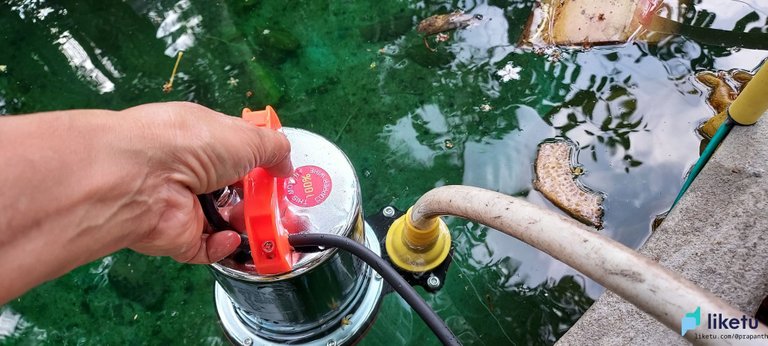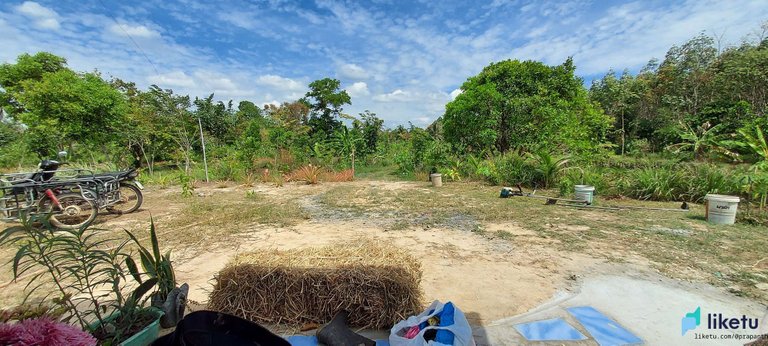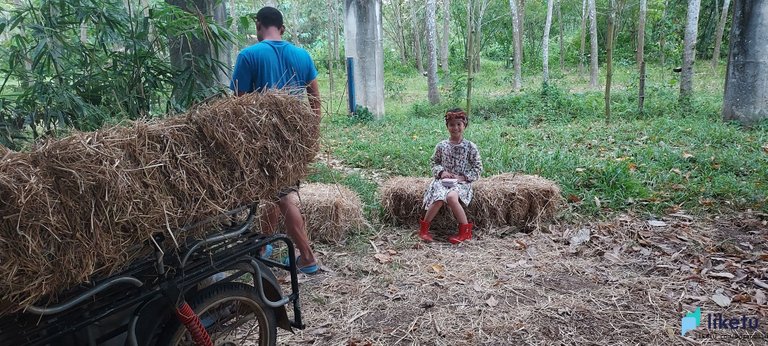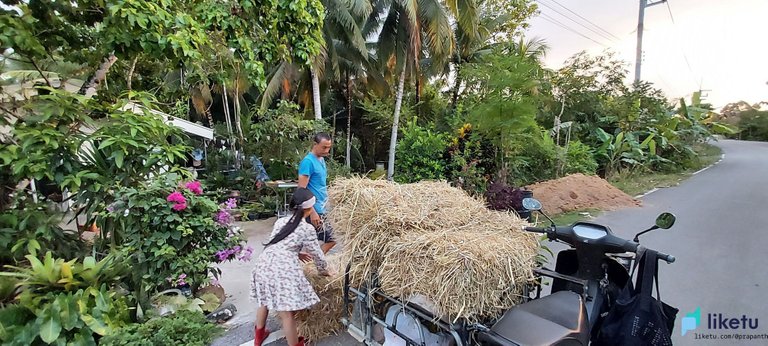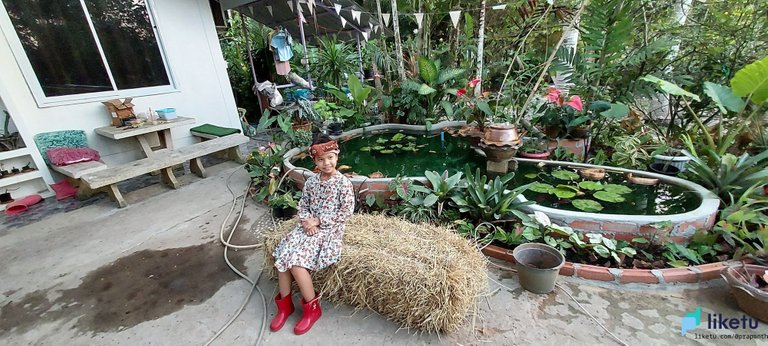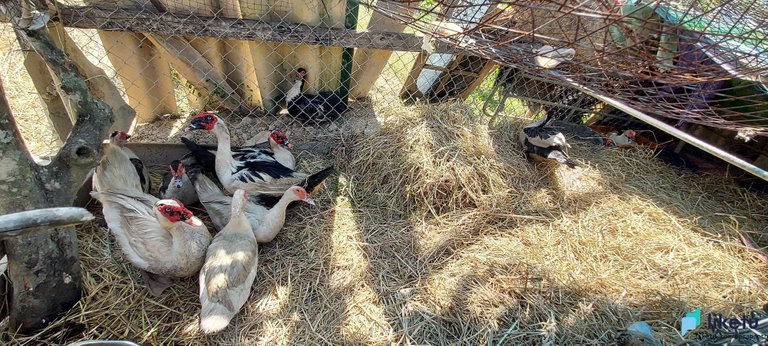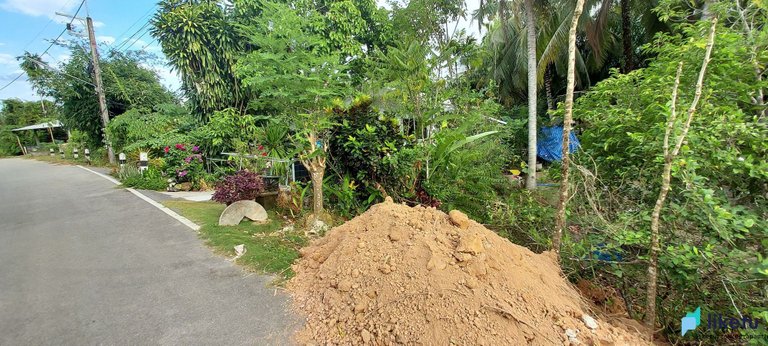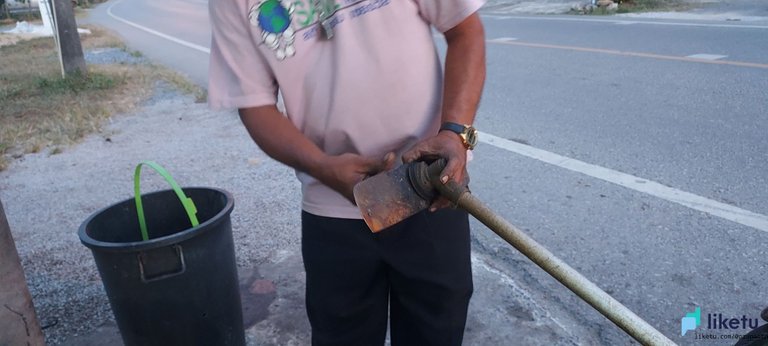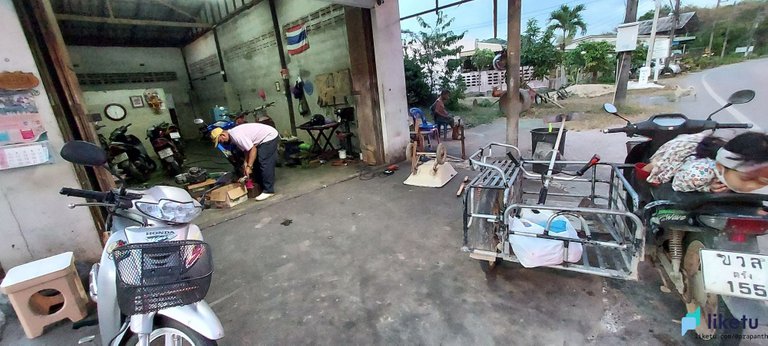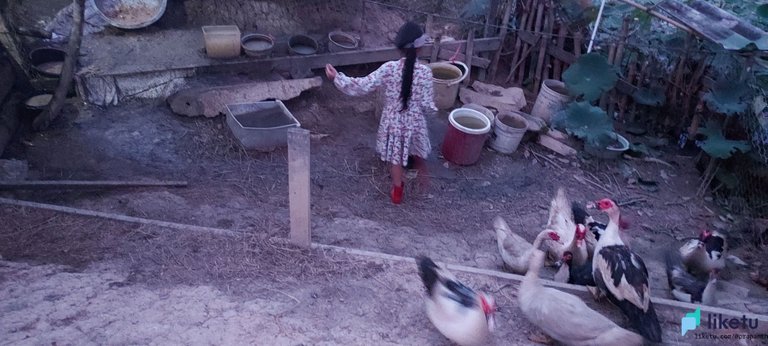 ---
Hello all respected friends.
Yesterday, there is a solar panel delivered to the house, along with a 1 inch water pump and a control charger for the solar panel. There is another 5 meters of wires. I have planned to bring a 345 watt solar panel for additional pumping in the garden.
because this is the dry season And the rain did not fall at all during this period, causing the atmosphere in the garden to begin. It's getting dry and dry.
So I figured out a solution. The item was to try to bring the solar panel to use with a 24 Volt water pump and connect it directly to the panel. How effective will it be? Let's see in the next day.
the wife ordered the straw from neighbors at a price of 50 baht per piece, 4 pieces to put in a duck and pig pen the youngest daughter saw So she likes to ask for one and set it up in the front yard for a seat.
in the meantime There is a dump truck. Ordered a few days ago. Just bring the soil, I plan to bring the soil. plant trees for kindergarten first
The story is not over yet. Today is quite busy. because the lawn mower damaged and had to be repaired today too After repairing the lawn mower Come back to feed the pigs and ducks in the evening.
Today my daughter came into the garden too. She wants to see ducks. whether the mother duck has hatched or not which she kept asking often It's been several days It hasn't come out yet.
Today, we have to end it with just this. I'll continue tomorrow.
---
---
สวัสดีครับเพื่อนๆที่เคารพรักทุกๆท่าน

เมื่อวานนี้มีแผงโซล่าเซลล์มาส่งที่บ้าน 1 แผงครับพร้อมกับปั๊มสูบน้ำไดโว่ 1 นิ้ว 1 ตัวและ Control charger สำหรับแผงโซล่าเซลล์ มีสายไฟอีก 5 เมตรครับ
ผมได้วางแผนไว้ว่าจะนำแผงโซล่าเซลล์ขนาด 345 วัตต์มาเพื่อ ใช้ในการสูบน้ำเพิ่มเติมในสวนครับ เพราะว่าช่วงนี้เป็นช่วงหน้าแล้ง และฝนไม่ได้ตกลงมาเลยในช่วงนี้ทำให้บรรยากาศในสวนเริ่ม แห้งแล้งลงไปเรื่อยๆครับ ผมเลยหาวิธีแก้ไข รายการ ทดลองนำแผงโซล่าเซลล์มาใช้กับปั๊มสูบน้ำ 24 โวลต มาต่อตรงกับแผงเลยครับ จะได้ผลขนาดไหน มาดูกัน ในวันหน้าครับ
ภรรยาได้สั่งฟาง จากเพื่อนบ้าน ในราคาก้อนละ 50 บาท จำนวน 4 ก้อนครับ เพื่อนำมาใส่ในคอกเป็ดและหมู ลูกสาวคนเล็กเห็น เธอเลยชอบขอไป 1 ก้อน เอาไปตั้ง ไว้รองนั่งที่สนามหน้าบ้าน
ในระหว่างนั้น มีรถบรรทุกดินที่ได้ สั่งเอาไว้เมื่อหลายวันก่อน เอาดินมาส่งพอดีครับผมวางแผนว่าจะเอาดินมา เพาะปลูกต้นไม้ เพื่ออนุบาลไว้ก่อนครับ
เรื่องยังไม่จบครับวันนี้ค่อนข้างยุ่ง เพราะว่าเครื่องตัดหญ้า เสียและได้เอาไปซ่อม ในวันนี้ด้วยครับ หลังจากซ่อมเครื่องตัดหญ้าเสร็จแล้ว กลับมาให้อาหารหมูและเป็ดค่ำพอดีครับ วันนี้ลูกสาวเข้ามาในสวนด้วยครับเลยอยากจะมาดูไข่เป็ด ว่าแม่เป็ดได้ฟักออกมาเป็นลูก แล้วหรือเปล่า ซึ่งเธอก็เฝ้าคอยถามอยู่บ่อยๆ เป็นเวลาหลายวันแล้ว ยังไม่ออกมาเป็นตัวเลยครับ
วันนี้ต้องขอจบไว้เพียงเท่านี้ก่อน เดี๋ยวค่อยต่อพรุ่งนี้นะครับ
---
Thank you for always following and supporting.
---
---
For the best experience view this post on Liketu