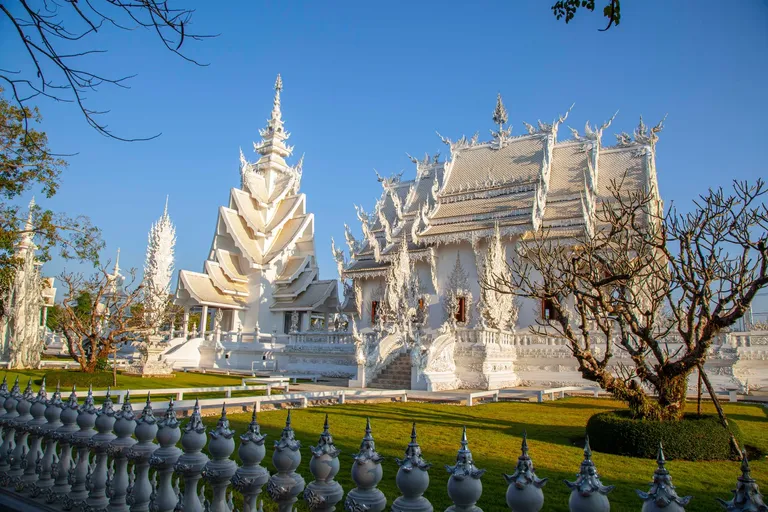 This first picture is my entry for photofeed Asia Contest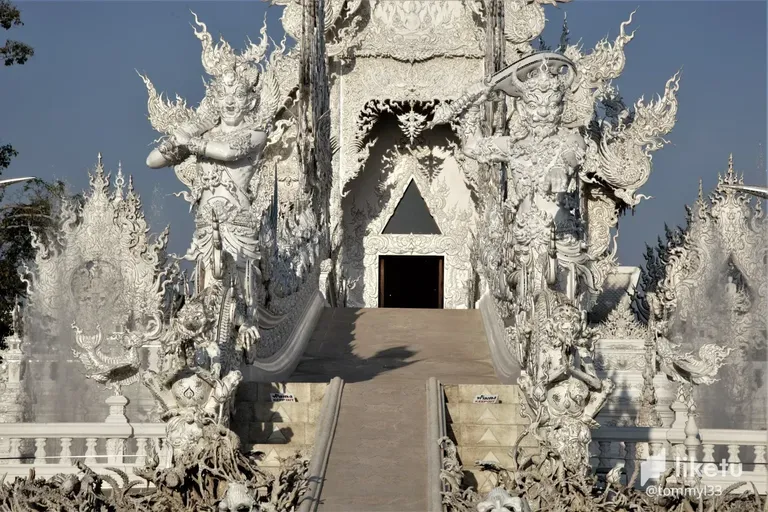 This statue never fail to make me feel super awesome , the guardian of gate of heaven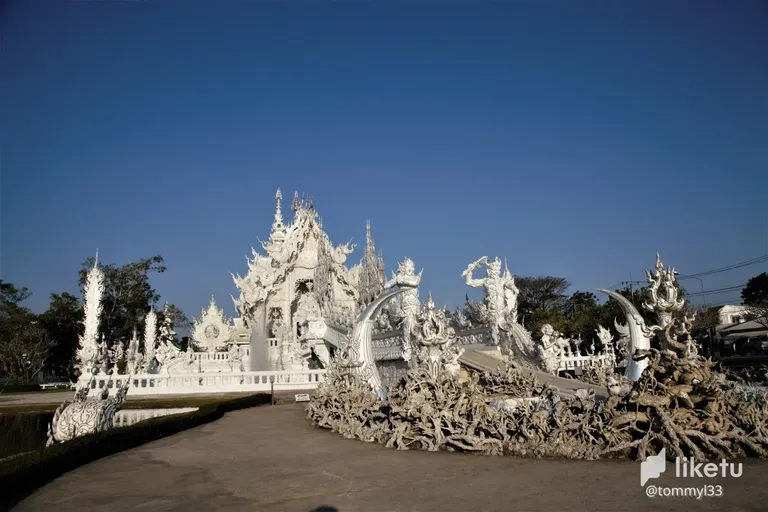 Temple or art ? Or art within temple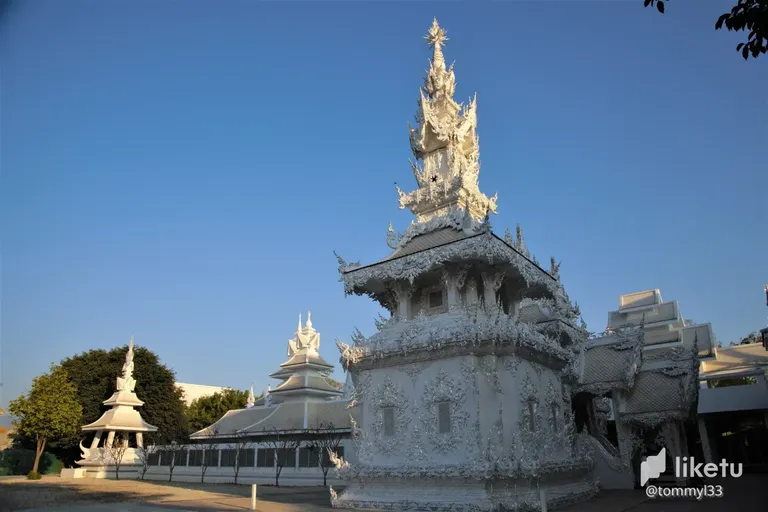 Part of the building , behind the white temple main building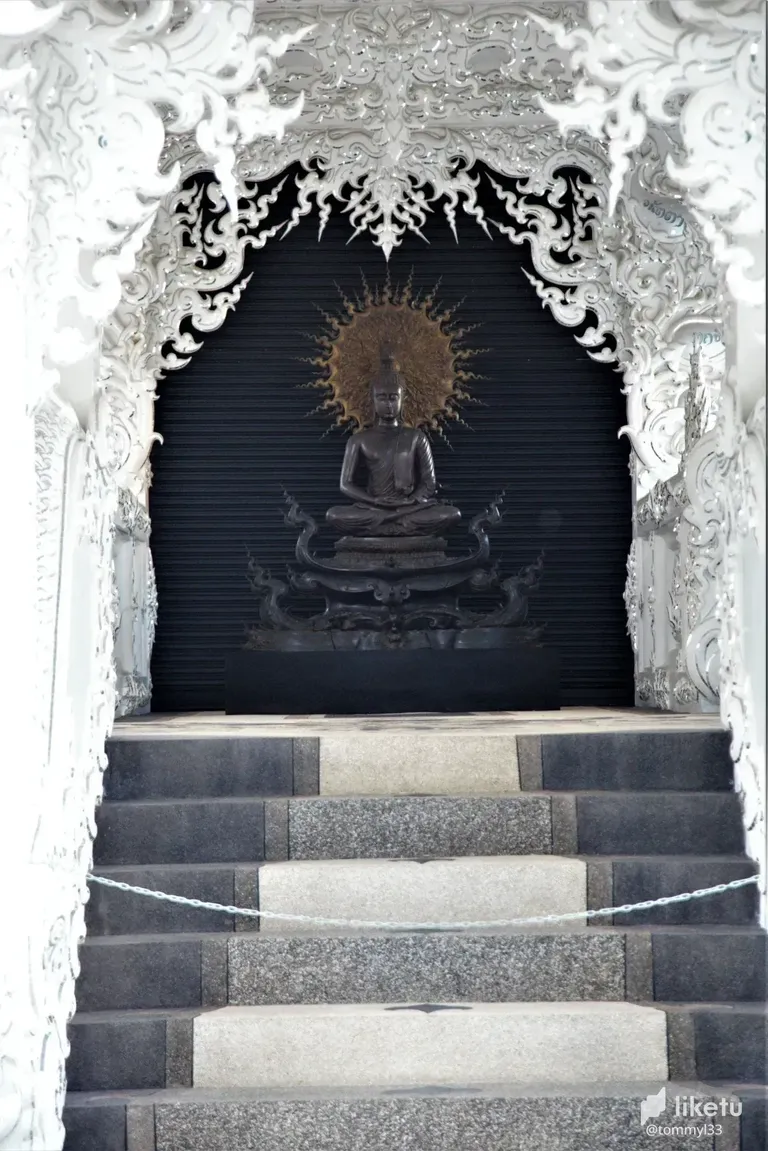 The Buddha at the middle of previous picture structure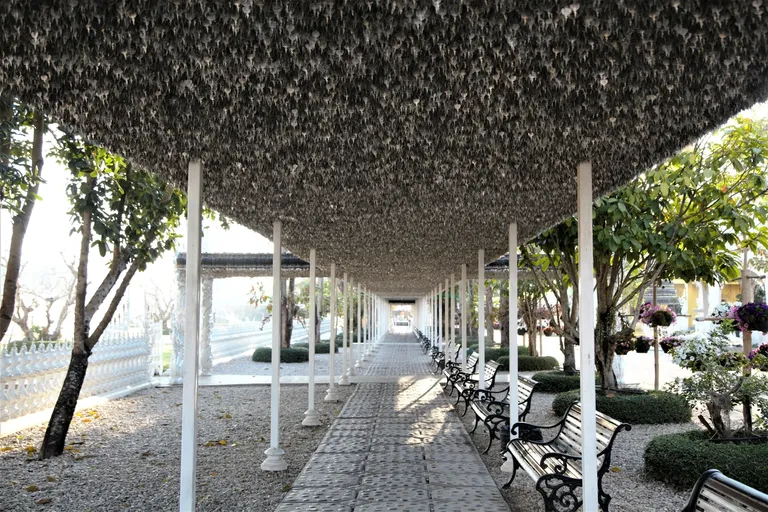 Even the walkway was design in great detail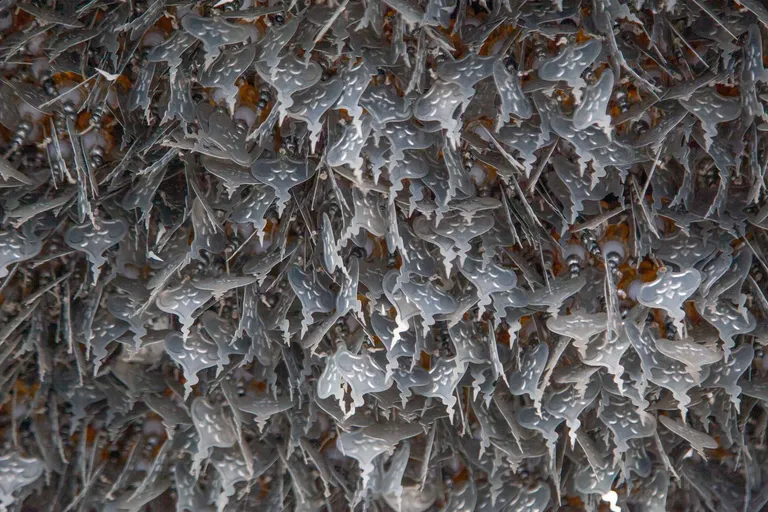 Look at the walkway ceiling and see this awesome detail
Greeting everyone ,
How are you? I hope you have a great day today that better than yesterday.
Wat Rong Khun , White Temple in Chiang Rai.
The first picture is my entry for Photofeed photo contest - Asian region round 16 hosted by @photofeed .
CHECK THE CONTEST LINK DETAIL HERE
I have write in great detail about this place in my previous post about Wat Rong Khun , on how Chalermchai Kositpipat the owner of this temple presenting his idea and art philosophy through this temple . This temple was open for public in 1997 while is not being finish yet and the construction building is still being continue . I was visiting this place in 2008 where the golden structure was still on progress during that time . Im feel quite lucky because at that time we come from behind the door instead of front door where the people was waiting in long que for visiting this temple . With those underground access to this temple , i get some clear shot before we continue our journey to other part in Chiang Mai.
A little bit about the main building is being a great symbolic where the bridge of , "the cycle of rebirth" show a lot of hand symbolise the human desire to trap human during their walk on that bridge before reach the "Gate of heaven" . The "Gate of heaven" is being guarded by two huge creature represent death and Rahu . The big white symbolise the Buddha purify and the glass reflecting the wisdom of Buddha over the earth. SOURCE
This is one place that you have to visit when you visiting Chiang Rai. It's not just the art of this temple but the meaning of all those building make you reflect your life living on earth. Thanks for stop by in this post . See you in future post.
Malay Translation
Salam semua,
Apa khabar? Saya harap anda mempunyai hari yang hebat hari ini yang lebih baik daripada semalam.
Wat Rong Khun , Kuil Putih di Chiang Rai.
Gambar pertama ialah penyertaan saya untuk peraduan foto Photofeed - pusingan 16 rantau Asia yang dihoskan oleh @photofeed .
SEMAK BUTIRAN PAUTAN PERADUAN DI SINI
Saya telah menulis dengan terperinci tentang tempat ini dalam catatan saya sebelum ini tentang Wat Rong Khun, tentang bagaimana Chalermchai Kositpipat pemilik kuil ini menyampaikan idea dan falsafah seninya melalui kuil ini. Kuil ini dibuka untuk umum pada tahun 1997 sementara masih belum siap dan pembinaan bangunan masih diteruskan. Saya telah melawat tempat ini pada tahun 2008 di mana struktur emas masih dalam kemajuan pada masa itu. Saya berasa agak bertuah kerana pada masa itu kami datang dari belakang pintu dan bukannya pintu depan tempat orang ramai menunggu lama untuk melawat kuil ini. Dengan akses bawah tanah ke kuil ini, saya mendapat gambaran yang jelas sebelum kami meneruskan perjalanan ke bahagian lain di Chiang Mai.
Sedikit tentang bangunan utama adalah simbolik yang hebat di mana jambatan , "kitaran kelahiran semula" menunjukkan banyak tangan melambangkan keinginan manusia untuk memerangkap manusia semasa mereka berjalan di atas jambatan itu sebelum sampai ke "Gerbang syurga" . "Pintu syurga" dikawal oleh dua makhluk besar yang mewakili kematian dan Rahu . Putih besar melambangkan pemurnian Buddha dan kaca mencerminkan kebijaksanaan Buddha di atas bumi. SUMBER
Ini adalah salah satu tempat yang perlu anda lawati apabila anda melawat Chiang Rai. Ia bukan hanya seni kuil ini tetapi makna semua bangunan itu membuat anda mencerminkan kehidupan anda di bumi. Terima kasih kerana sudi singgah di post ini. Jumpa lagi di post akan datang.
---
For the best experience view this post on Liketu