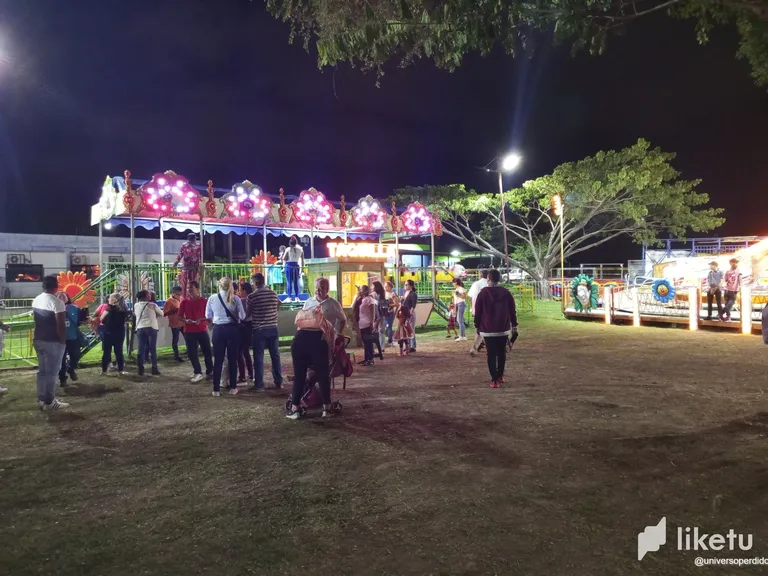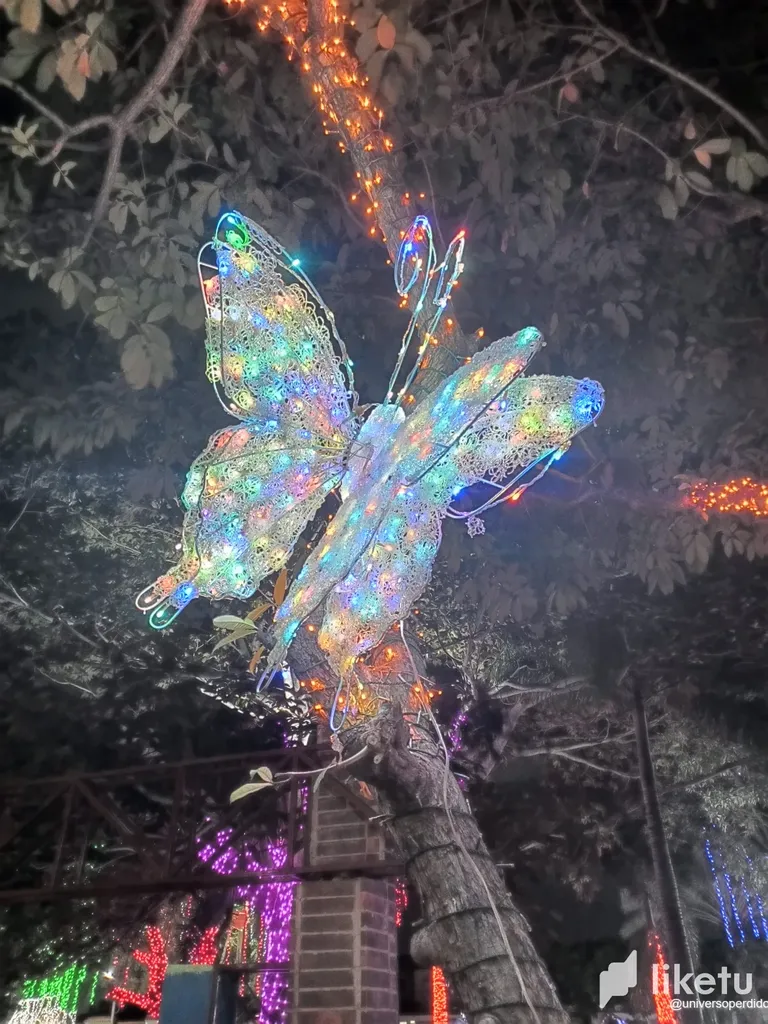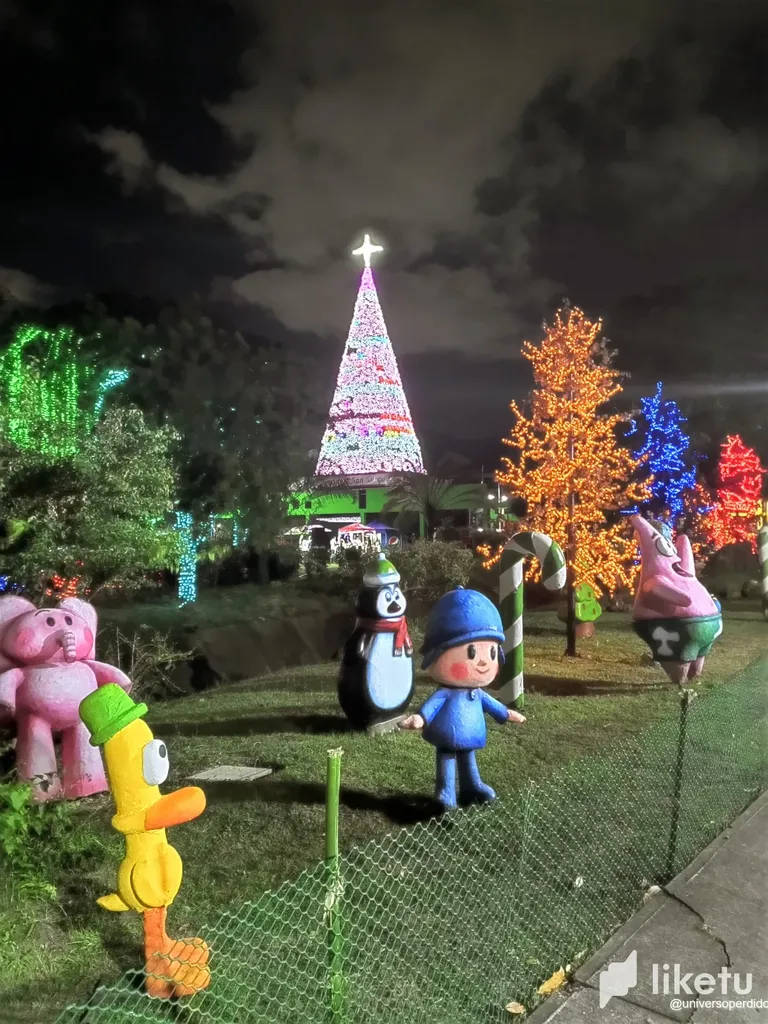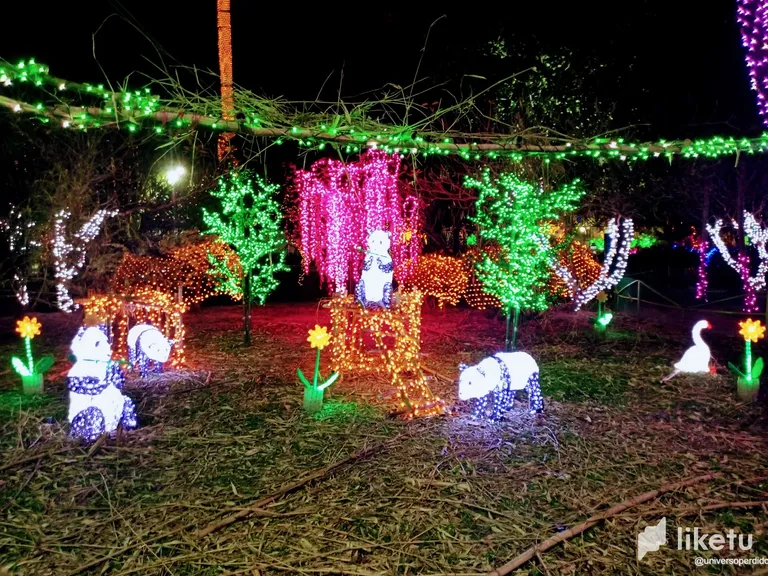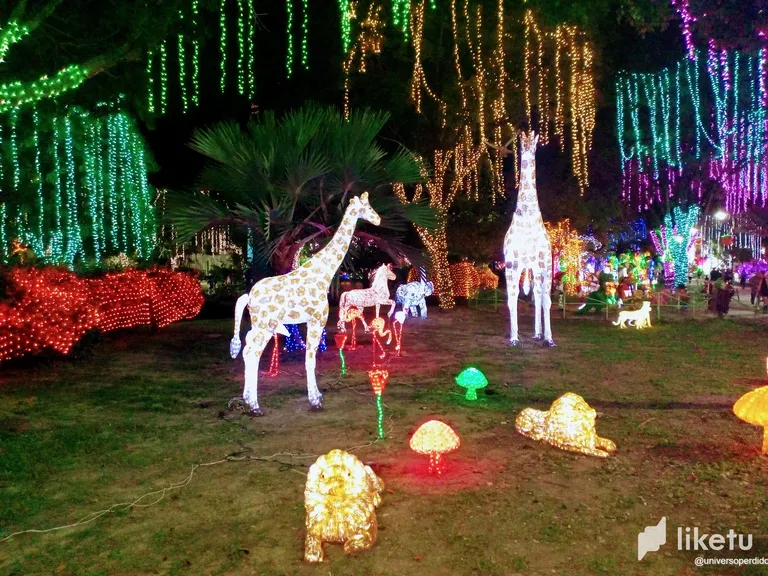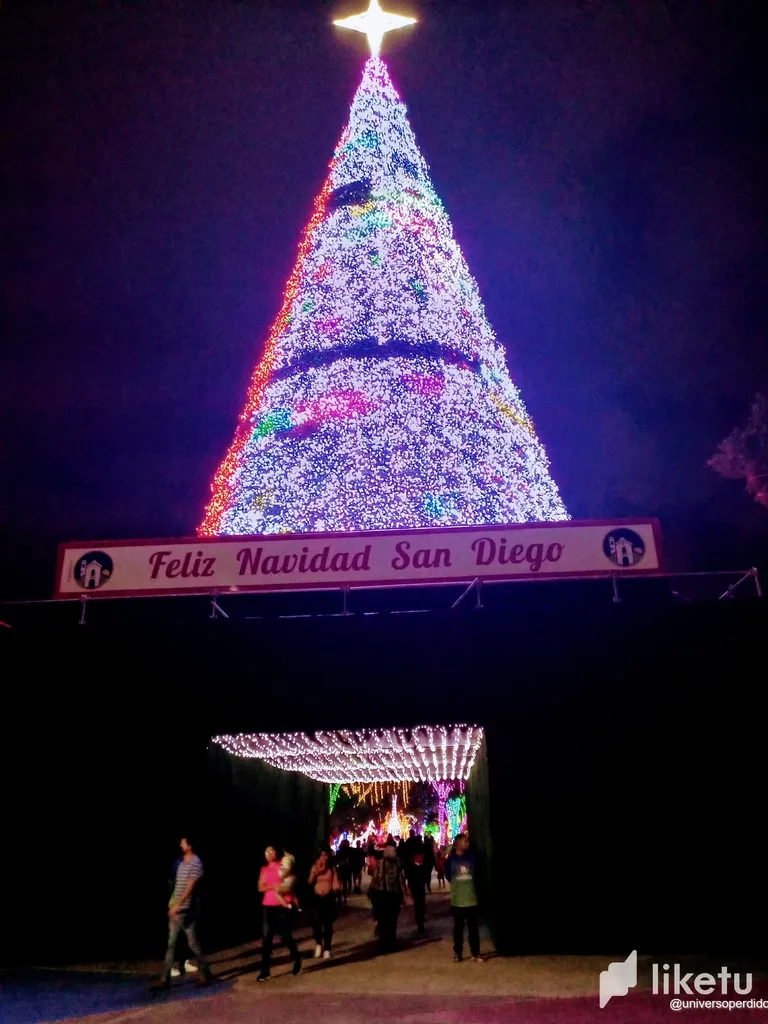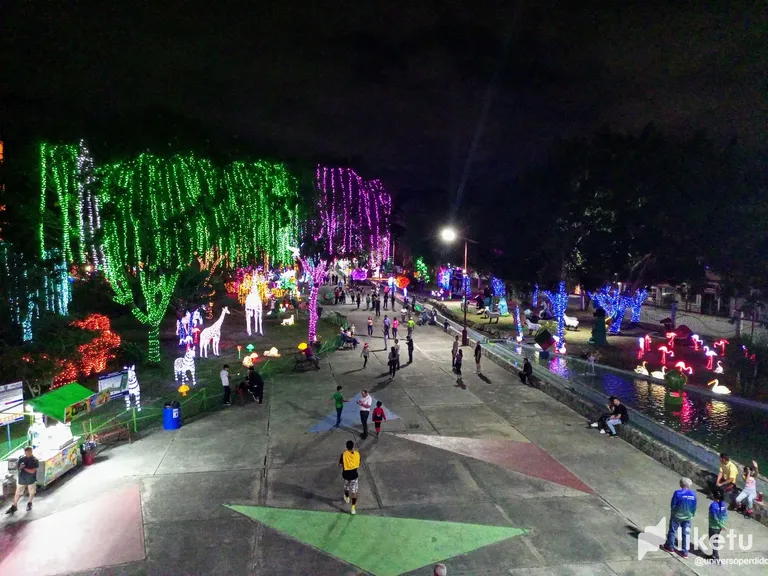 My boyfriend and I decided to see the new Christmas arrangement they made in the Parque Metropolitano, located in the center of the San Diego municipality. We got there one night to see how everything had turned out. We didn't go to the premiere since that was going to be full of people it would have been horrible.
The Christmas tree is beautiful, I calculated that it was perhaps thirty meters high. The lights shone in all colors and the star at the top was beautiful with a different shape than many others.
We got ready to enter the park inside and we saw all the decorations. I didn't expect it to be so beautiful the mayor's office did an excellent job investing the money there. There were many food stalls and many people, walking was difficult at times, but we finally managed to get through all the obstacles and take many photos.
I liked the variety of things there was, it was like a mix of Christmas and Disneyland. There was music playing everywhere, music from movies like Aladdin, Moana, Sleeping Beauty, and other Disney movies.
We entered the room where the movable nativity scene was located, one of the attractions of the place, but while we were looking and taking photos, we had to walk since we prevented the passage of other people, so we could not stay long.
There was a train that passed through the middle of the park and people could get on it for free, actually my boyfriend and I didn't, but we wanted to do it because we thought it was fun to travel around the park by transportation.
There were food stalls from different restaurants in the area, which took advantage of the promenade and tourism to sell their best offers. I wanted to eat some sushi, but we had already walked too far and we had to get home before it got too late. It was a nice experience we had there.
We will be back soon and this time I want to eat at one of those food stalls. I hope I get lucky with the sushi.
---
For the best experience view this post on Liketu