Often, the brightest stars, before rising to the sky, must sink to the very bottom and start from there.
When I saw through the window of the bus this guy with a shovel in his hands, who, apparently, did not find another job, I remembered the movie Chef, whose hero, in order to break his addictions and return to haute cuisine, set himself the goal of opening a million oysters, settling down, as an apprentice, to the fish market.
I took this photo a long time ago, but only today I came across it, looking through the archive, not the best quality photo taken through not the cleanest bus window, but it is a photo with meaning.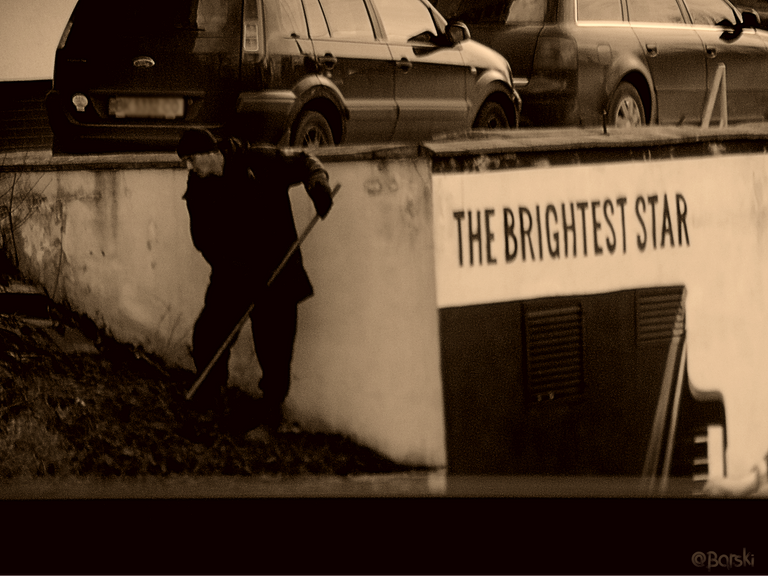 Photos taken with a Sony Cyber-shot DSC-HX300 camera.
Author @barski