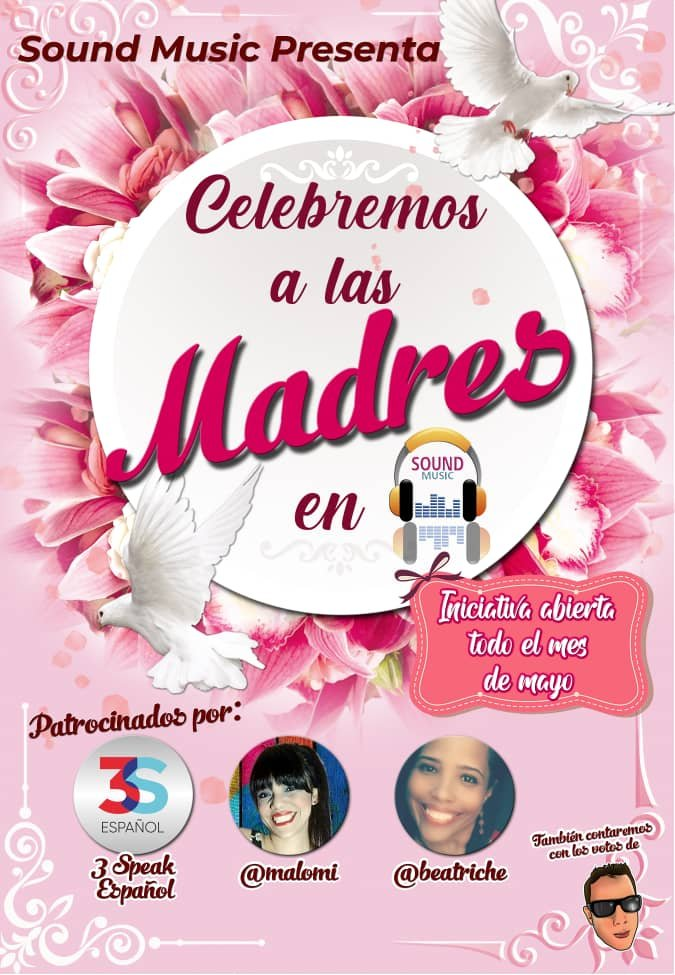 ---
Hola, hola mi gente bella, saludo a todas esas hermosas damas portadoras de luz y vida en este plano terrenal, un abrazo y besos cariñosos para todas. En este mes especial quiero dedicar un tema de mi autoría, como hijo a todas las madres que aquí hacen vida.
Muchas veces los hijos no manifestamos de una manera espontánea nuestro afecto hacia nuestros padres, madres en este caso. Sin embargo, este tema es la manifestación de aquellos hijos que por una u otra razón no están cerca de sus madres pero aún así quieren hacerles llegar su sentir y afecto. Espero les guste.
Hello, hello my beautiful people, I greet all those beautiful ladies who carry light and life in this earthly plane, a hug and affectionate kisses for all. In this month Special month I want to dedicate a theme of my authorship, as a son to all the mothers who live here. Many times children do not spontaneously express our affection towards our fathers, mothers in this case. However, this issue is the manifestation of those children who for one reason or another are not close to their mothers but still want to convey their feelings and affection. I hope you like it.