---
---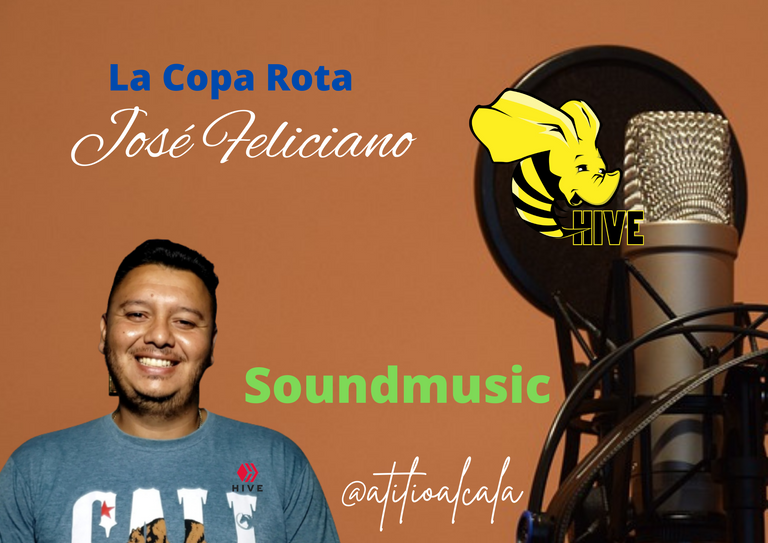 🎵 🎵 🎵 🎵 🎵 🎵 🎵 🎵 🎵 🎵 🎵 🎵 🎵 🎵 🎵 🎵 🎵 🎵






Hola mi gente de Hive en esta oportunidad les estaré presentando una canción para la comunidad de Soundmusic, titulada La Copa rota de José Feliciano una pieza especial de la época dorada, la cual disfrutaron nuestros padres y también la juventud de ahora como yo. La copa rota es una música bastante buena y su letra es increíble, especialmente dedicado al despecho por las damas.

Esta canción es una balada profundamente muy sonada en el tiempo, muy querida ya que pertenece a nuestro querido José Feliciano, en esta oportunidad me vine con esta canción porque amo este genero. La copa rota es original de este autor, dedicado a la mujer ingrata que muchos se encuentran en su camino, fue completada para el álbum A Spanish Portrait of José Feliciano en el año 1972.


Hello my people of Hive in this opportunity I will be presenting a song for the Soundmusic community, titled La Copa rota by José Feliciano a special piece of the golden era, which our parents enjoyed and also the youth of today like me. La copa rota is a pretty good music and its lyrics are incredible, especially dedicated to the spite for the ladies.
This song is a ballad deeply sounded in time, very dear as it belongs to our beloved Jose Feliciano, this time I came with this song because I love this genre. La copa rota is original of this author, dedicated to the ungrateful woman that many are in their way, was completed for the album A Spanish Portrait of Jose Feliciano in 1972.
---

La Copa Rota - Salsa Balada
Canción de José Feliciano
Versión Español
Aturdido y abrumado, por la duda de los celos
Se ve triste en la cantina a un bohemio ya sin fe
Con los nervios destrozados y llorando sin remedio
Como un loco atormentado por la ingrata que se fue
Se ve siempre acompañado del mejor de los amigos
Que le acompaña y le dice, ya esta bueno de licor
Nada remedia con llanto, nada remedia con vino
Al contrario la recuerda mucho más tu corazón
Una noche como un loco mordió la copa de vino
Y le hizo un cortante filo que su boca destrozó
Y la sangre que brotaba, confundiose con el vino
Y en la cantina este grito a todos estremeció
No te apures compañero si me destrozo la boca
No te apures que es que quiero con el filo de esta copa
Borrar la huella de un beso traicionero que me dio
Mozo, sírvame la copa rota, sírvame que me destroza
Esta fiebre de obsesión
Mozo, sírvame la copa rota
Quiero sangrar gota a gota
El veneno de su amor
Mozo, sírvame la copa rota, sírvame que me destroza
Esta fiebre de obsesión
Mozo, sírvame la copa rota
Quiero sangrar gota a gota, ja ja ja
El veneno de su amor



English version
Dazed and overwhelmed, by the doubt of jealousy
A bohemian now without faith is seen sadly in the canteen
With his nerves shattered and crying hopelessly
Like a madman tormented by the ungrateful woman who left him
He is always accompanied by the best of friends
Who accompanies him and tells him, enough is enough of liquor
Nothing is remedied with crying, nothing is remedied with wine
On the contrary, your heart remembers her much more
One night like a madman he bit the glass of wine
And made a sharp edge that shattered her mouth
And the blood that gushed out, confused with the wine
And in the bar this shout made everyone shudder
Don't be in a hurry, mate, if I smash my mouth
Don't hurry, I want with the edge of this glass
To erase the trace of a treacherous kiss that he gave me
Waiter, serve me the broken glass, serve me it's tearing me apart
This fever of obsession
Waiter, pour me the broken cup
I want to bleed drop by drop
The poison of your love
Waiter, pour me the broken cup, pour me the broken cup, pour me that tears me apart
This fever of obsession
Waiter, pour me the broken glass
I want to bleed drop by drop, ha ha ha ha ha
The poison of your love.
---

Gracias a todos || Thanks to all
Gracias a todas las comunidades que hacen vida en Hive, especialmente a Soundmusic por ser la primera puerta que me abrí su corazón en esta increíble plataforma, espero seguir mejorando tanto a nivel vocal como en otras cosas que sé que debo aplicar mas. A todas las personas que me siguen les envió un gran abrazo y espero que todo les salga bien, bendiciones.
Thanks to all the communities that make life in Hive, especially Soundmusic for being the first door that opened its heart to me in this incredible platform, I hope to continue improving both vocally and in other things that I know I should apply more. To all the people who follow me I send you a big hug and I hope everything goes well for you, blessings.
---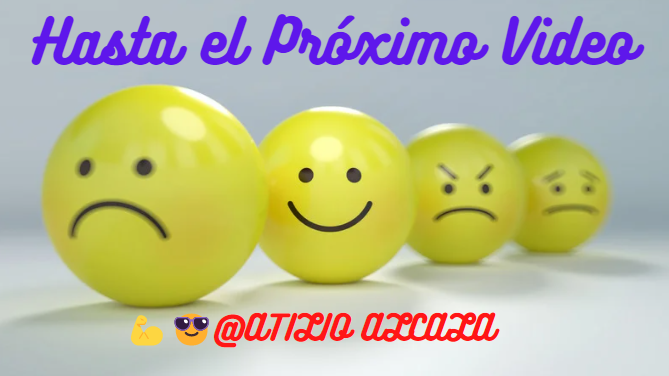 ---
El video es original de: @atilioalcala
Todos los Derechos Reservados / © Atilio Alcalá
Video grabado desde mi teléfono Samsung S9+ plus
Video editado en Icecream Video Editor
The video is original by: @atilioalcala
All Rights Reserved / © Atilio Alcalá
Video recorded from my Samsung S9+ plus phone
Video edited in Icecream Video Editor
---

---
▶️ 3Speak