---

Hola amigos de #soundmusic para mí es un placer poder compartir nuevamente con ustedes, en esta oportunidad les presentaré un tema del cantante Eros Ramazzotti titulado Otra Como Tú, incluida en su álbum Todo Historias lanzado en el año 1993.
Espero que lo disfruten.

Hello friends of #soundmusic for me is a pleasure to share again with you, this time I will present a song of the singer Eros Ramazzotti titled Otra Como Tú, included in his album Todo Historias released in 1993.
I hope you enjoy it.

Letra
Otra Como Tú
Eros Ramazzotti
No puede haber
¿Dónde la encontraría?
Otra mujer igual que tú
No puede haber, desgracia semejante
Desgracias semejantes, otra mujer
Otra mujer, desgracia semejante
Igual que tú
Con iguales emociones
Con las expresiones que
En otra sonrisa no vería yo
Con esa mirada atenta a mi indiferencia
Cuando me salía de la situación
Con la misma fantasía
La capacidad de aguantar
El ritmo despiadado, no, de mi mal humor, nerah-ohuo
Otra no puede haber
Si no existe, me la inventaré
Parece claro que
Aún estoy envenenado de ti
Es la cosa más evidente
Y me faltan cada noche
Todas tus manías aunque
Más enormes eran sin las mías
Y me faltan tus miradas
Por que sé que están allí
Donde yo las puse, apasionadas
Justo sobre ti, nerah-ohuo
Parece claro
Otra no puede haber
Si no existe, me la inventaré
Parece claro que
Aún estoy envenenado de ti
Es la cosa más preocupante
Evidentemente preocupante
No, otra mujer, no creo

Video Referencial

Editor de Video

Editor de Audio
Traductor utilizado
Portada Realizada con Power Point/Cover page made with Power Point

Fondo para la protada tomado de:
PEXELS



La vida es una sola así que sonríe, sé feliz y si tu día esta gris recuerda que mañana vendrá uno nuevo.

Life is only one so smile, be happy and if your day is gray remember that tomorrow will come a new one.

Si deseas conocer de esta plataforma blockchain que sigue creciendo a pasos agigantado te invito a pinchar aquí y echar un vistazo.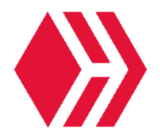 Tambien te invito a publicar tus videos en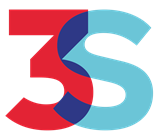 y se parte de esta maravillosa comunidad.

Te invito a ser parte de nuestra nueva comunidad en HIVE donde podras compartir tu contenido artistico independientemente de la rama que sea.
Te esperamos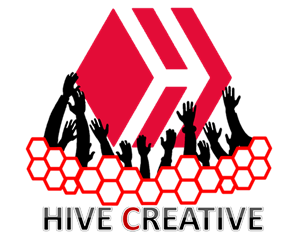 Pincha aqui para visitarnos


Gracias por tu visita, espero te halla gustado mi actuacion y vuelvas pronto por mucha mas melodias llenas de cariño de parte de este servidor. Buena vibra y que Viva la musica.
Thank you for your visit, I hope you liked my performance and come back soon for much more melodies full of love from this server. Good vibes and long live the music.
---
Acepto cualquier sugerencia que pueda ayudarme a crecer en esta hermosa comunidad.
Copyright @brujulamusical. All rights reserved.
---
▶️ 3Speak