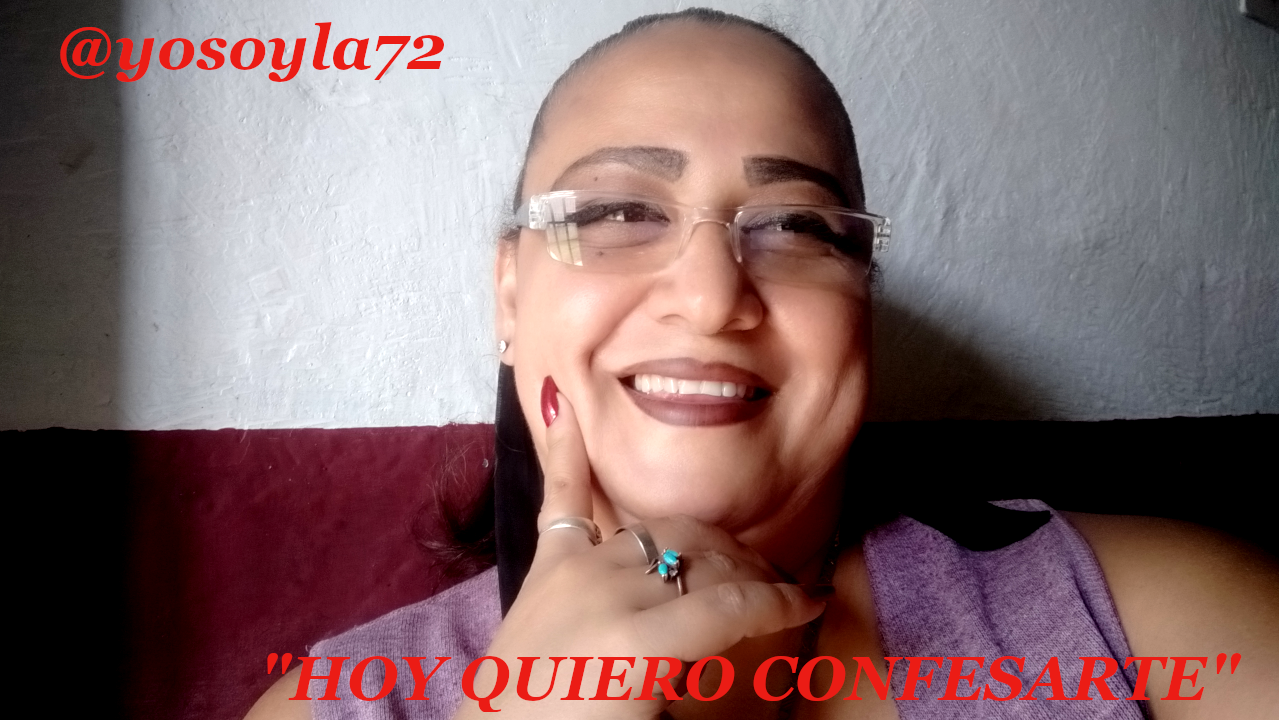 Saludos amigos de Sound Music, les saluda Norma Salazar usuario @Yosoyla72.
Greetings friends of Sound Music, Norma Salazar greets you, user @Yosoyla72.
Está semanas les interpretare un tema titulado "HOY QUIERO CONFESARME" con la versión de la Puertorriqueña Olga Tañon.
This week I will perform a song titled "HOY QUIERO CONFESARME" with the Puerto Rican version Olga Tañon.
Este tema lo compuso un cantante, productor, compositor, productor y autor español, prolifico: José Luis Perales, quien nació en Castejón Cuenca España, el 18 de enero en 1945. Compuso este tema para el marinero de luces de Isabel Pantoja en 1985.
This theme was composed by a prolific Spanish singer, producer, composer, producer and author: José Luis Perales, who was born in Castejón Cuenca, Spain, on January 18, 1945. He composed this theme for the sailor of lights of Isabel Pantoja in 1985.
Perales ha venido más de 50 millones de ejemplares en todo el mundo. Desde entonces le han otorgado más de 100 discos de oro y platino.... Con más de 450 canciones registradas en la Sociedad General de Autores de España (SGDE), Con más de 35 años en el mundo de la música.
Perales has sold more than 50 million copies throughout the world. Since then he has been awarded more than 100 gold and platinum records.... With more than 450 songs registered in the General Society of Authors of Spain (SGDE), With more than 35 years in the world of music.
*Ha compuesto canciones para los artistas más conocidos de España como:
Isabel Pantoja
Raphael
Miguel Bosé
Mocedades
Julio Iglesias
Rocío jurado
Jeanette
Paloma San Basilio
Mirla castellanos.*
*He has composed songs for the best known artists in Spain such as:
Isabel Pantoja
*Raphaël
Miguel Bose
Youth
Julio Iglesias
Jury Dew
*Jeanette
Saint Basil Dove
Mirla castellanos.
Es un ser solidario con los más necesitados, por lo que colabora con la aldea infantil SOS.
He is a being in solidarity with those most in need, which is why he collaborates with the SOS children's village.
Está versión a interpretar es la de la cantautora puertorriqueña estadounidense de merengue y pop latino, les hablo de la mujer de fuego cuyo nombré verdadero es Olga Teresa Tañon Ortiz conocida artísticamente cómo Olga Tañon.
This version to be interpreted is that of the American Puerto Rican singer-songwriter of merengue and Latin pop, I am talking about the woman of fire whose real name is Olga Teresa Tañon Ortiz, artistically known as Olga Tañon.
Nacida el #4 de abril de 1967 en Santurse San Juan de Puerto Rico.. ha recibido el premio Grammy dos veces y 4 veces ganadora del Grammy latino , 31 veces ganadora del premio lo Nuestro..
Born April 4, 1967 in Santurse, San Juan, Puerto Rico. She has received the Grammy award twice and is a 4-time winner of the Latin Grammy, 31 times winner of the lo Nuestro award..
Es una cantante de las más populares de Puerto Rico, canta por primera vez profesionalmente al formar parte de la agrupación de merengue "LAS NENAS DE RINGO Y JOSSIE, Luego de pasar un par de años le ofrecieron pasar a formar un parte del grupo CHANTELLE...
She is one of the most popular singers in Puerto Rico, she sang professionally for the first time when she was part of the merengue group "LAS NENAS DE RINGO Y JOSSIE", after spending a couple of years she was offered to become part of the group CHANTELLE ...
*En 1992 aparece como cantante solista con su álbum SOLA, el cual se convirtió en disco platino por la venta de 100.000 unidades en Estados Unidos y Puerto Rico.
Lanza su siguiente producción MUJER DE FUEGO Debutando como productora, duplicando sus ventas las cuales alcanzaron doble disco de platino.
*In 1992 he appears as a solo singer with his album SOLA, which became a platinum album for the sale of 100,000 units in the United States and Puerto Rico.
She launches her next production MUJER DE FUEGO Debuting as a producer, doubling her sales which reached double platinum status.
Posee unas cualidades vocales notables y con sus dotes de bailarina.. Se considera la reina del merengue boricua.
She has remarkable vocal qualities and her skills as a dancer. She is considered the queen of Puerto Rican merengue.
Está versión es una nueva producción luego de un receso por embarazo en 2007 trayendo una recopilación de canciones de grandes artistas de España y Puerto Rico titulada " ÉXITOS EN DOS TIEMPOS" la cual fue hecha para la artista española Isabel Pantoja en 1985 y que 22 años más tarde es recuperada por Olga Tañon para su disco mencionado. Es una canción llena de Amor y Sentimientos...
This version is a new production after a break due to pregnancy in 2007 bringing a compilation of songs by great artists from Spain and Puerto Rico entitled "EXITOS EN TWO TIEMPOS" which was made for the Spanish artist Isabel Pantoja in 1985 and that 22 years later it is recovered by Olga Tañon for her aforementioned album. It is a song full of Love and Feelings...
Espero les guste, mil bendiciones para todos mis amigos de Sound Music.
I hope you like it, a thousand blessings to all my Sound Music friends.


Por si hay una pregunta en el aire
Por si hay alguna duda sobre mi
Hoy quiero confesarme
Hoy que me sobra tiempo
Voy a contarle a todos como soy
Hoy quiero confesar
Que estoy enamorada
Por matar los rumores de aquella esquina
Que me gusta el perfume de claveles
Y que llevo en el alma andalucía
Hoy quiero confesar
Que estoy algo cansada
De llevar esta estrella que pesa tanto
Que perdí en el camino tantas cosas
Que me hicieron a veces tanto daño
Tanto daño, hoy quiero confesar.
Si estoy alegre o triste
Quien lo sabe
Si todo el mundo tiene la razón
Hoy quiero despojarme
Y desnudar el alma
Para que sepan todos como soy.
Soy un poco la sal, y poquito la arena
Primavera despierta en una ventana
Soledad y vacío cuando espero
Corazón encendido si el me llama
Hoy quiero confesar que he llorado mil veces
Escuchando las notas de una guitarra
Que le debo a la vida tantas cosas
Y he cantando bajito alguna nana
Alguna nana, hoy quiero confesar

*In case there is a question in the air
In case there is any doubt about me
Today I want to confess
Today I have plenty of time
I'm going to tell everyone how I am
Today I want to confess
That I'm in love
For killing the rumors of that corner
I like carnation perfume
And what do I carry in my Andalusian soul?
Today I want to confess
I'm a bit tired
To carry this star that weighs so much
That I lost so many things along the way
That sometimes they hurt me so much
So much damage, today I want to confess.
If I am happy or sad
Who knows
If everyone is right
Today I want to undress
and bare the soul
So that everyone knows how I am.
I am a little salt, and a little sand
Spring wakes up in a window
Loneliness and emptiness when I wait
Heart on fire if he calls me
Today I want to confess that I have cried a thousand times
Listening to the notes of a guitar
I owe life so many things
And I've been singing a lullaby softly
Some lullaby, today I want to confess