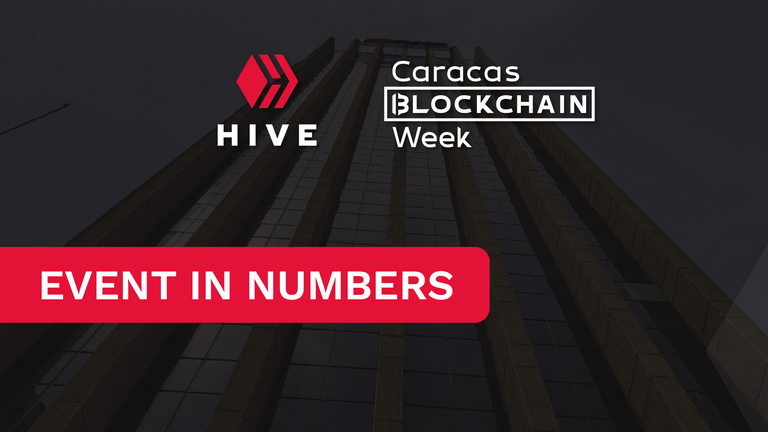 Hace un mes se realizó la Caracas Blockchain Week, hoy nos unimos a un space por parte de los organizadores donde se compartieron impresiones, puntos de interés y dentro de ellos destacaron los resultados del evento en números.
Así que es una excelente oportunidad para dar a conocer algunos datos numéricos de nuestra experiencia en la Caracas Blockchain Week.
A month ago, the Caracas Blockchain Week took place; today, we joined a space by the organizers where they shared impressions and points of interest, and among them, they highlighted the event's results in numbers.
It is an excellent opportunity to share numerical data of our experience in the Caracas Blockchain Week.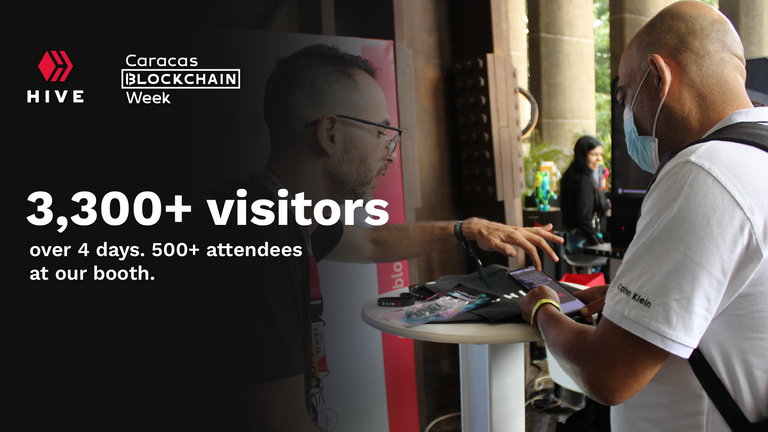 Este evento tecnológico enfocado en destacar el potencial de la tecnología blockchain y su influencia en Latinoamérica, logró la asistencia de más de 3000 personas, de los cuales atendimos más de 500 en el Stand de Hive, fue una labor muy compleja, pero contamos con un equipo multidisciplinario que nos permitió cubrir los 4 días del evento de forma exitosa.
This technological event focused on highlighting the potential of blockchain technology and its influence in Latin America and achieved the attendance of more than 3000 people, of which we attended more than 500 at the Hive booth; it was a very complex task. Still, we have a multidisciplinary team that allowed us to cover the four days of the event successfully.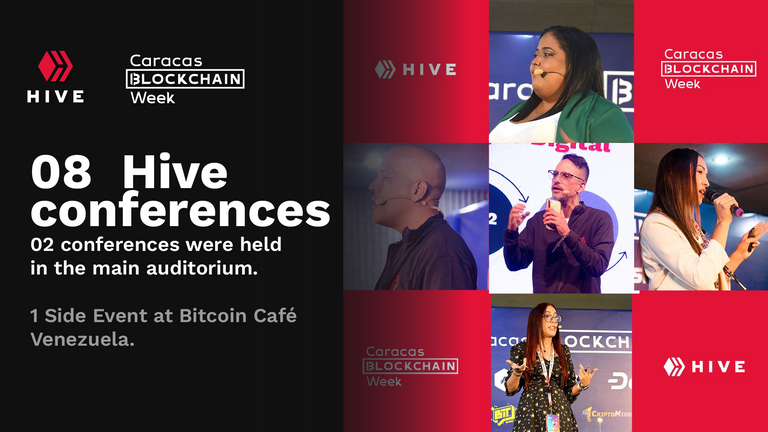 Hive es una blockchain con un ecosistema amplio, tuvimos 08 conferencias sobre Hive y dos de ellas fueron realizadas en el auditorio principal. Además tuvimos un Side event para conversar sobre Hive en Bitcoin Café Venezuela; y en general todas las conferencias estuvieron excelentes.
Temas de presentaciones y speakers:
Mención especial
@alteramelia fue Host en nuestro Side Event y Host durante paneles en la CBW.
@gorayii fue speaker en el panel de nuestro Side event.
@evacortez speaker de ¿Como iniciar en el criptoarte?
Hive is a blockchain with a wide ecosystem; we had 08 conferences about Hive, two of which were held in the main auditorium. We also had a Side event to talk about Hive in Bitcoin Café Venezuela; in general, all the conferences were excellent.
Topics of presentations and speakers:
@samgiset: Creator Economy on the Web3. Main assets of the Hive blockchain.
@arlettemsalase: Potentials of the Hive Ecosystem for Web3. Hive Blockchain: beyond blogging.
@soy-laloreto: Web3 RRSS on Hive A solution to resist censorship?
@danielvehe: Social Impact of Hive Blockchain. Hive Decentralized Fund.
@jonsnow1983: Blockchain and Web3: Two technologies that will change the world as we know it - Community Chosen Talk.
Special Mention.

@alteramelia was the Host at our Side Event and during panels at CBW.
@gorayii was a speaker on our Side event panel.

@evacortez speaker of How to get started in crypto-art?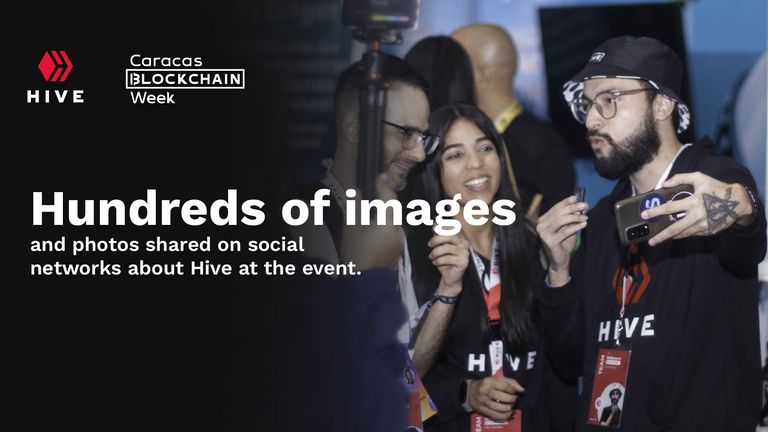 Algunas imagenes pueden ser vistas mediante el tag #HiveEnLaCBW en Twitter, Hive e Instagram. Siendo twitter el espacio de mayor impacto.
Some images can be seen through the tag #HiveEnLaCBW on Twitter, Hive and Instagram. Twitter is the space with the greatest impact.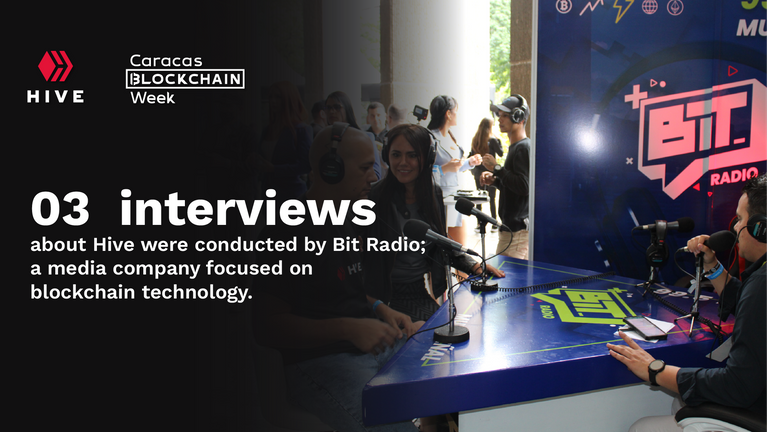 El networking que se realizó durante el evento fue muy positivo, dentro de las entrevistas que podemos destacar están las realizadas por Bit Radio quienes estuvieron haciendo cobertura del evento y haciendo transmisiones en su canal de YouTube.
The networking that took place during the event was very positive; among the interviews that we can highlight are those conducted by Bit Radio, covering the event and making broadcasts on their YouTube channel.
Entrevistas / Interviews: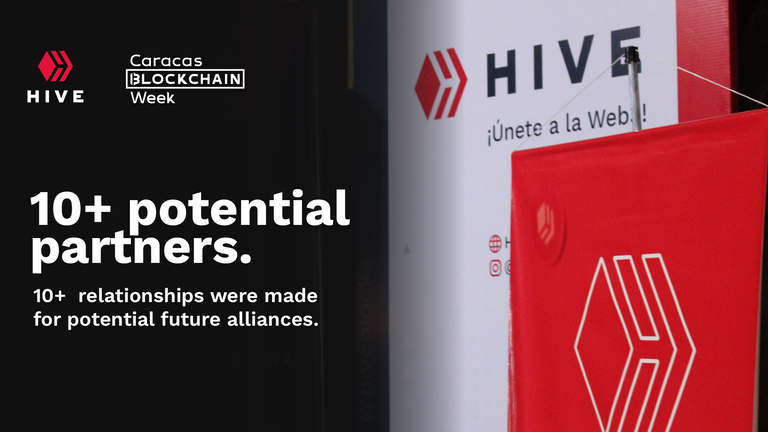 Durante los días del evento se lograron realizar diversas conexiones con proyectos interesantes con los que podríamos realizar alianzas; cuando se hayan concretado se anunciarán las alianzas.
During the days of the event we were able to make several connections with interesting projects with which we could make alliances; when they have been finalized, the alliances will be announced.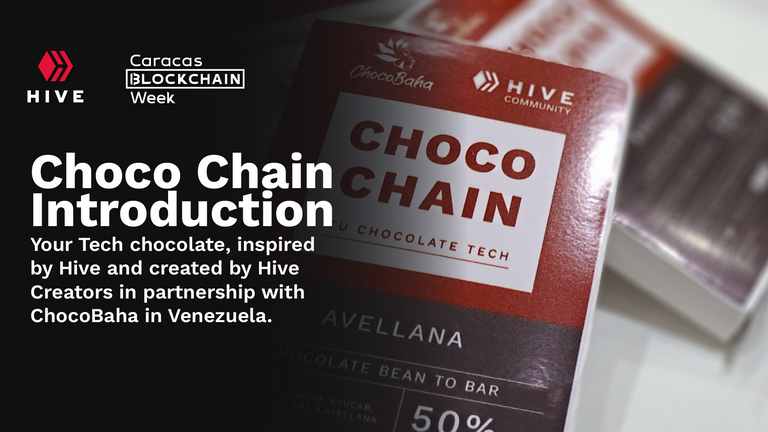 Chochain: nuestro primer chocolate Hive en la CBW
Choco Chain es una marca de chocolate de Hive, realizado por @HiveCreators y la empresa @chocobaha en Venezuela, el chocolate no ha sido introducido al mercado y se dio como obsequio para degustar en la Caracas Blockchain Week. Es un chocolate Bean to Bar al 50%, con sabor a avellana, realizado con cacao 100% venezolano, uno de los mejores cacaos del mundo.
Chochain: our first Hive chocolate at CBW.
Choco Chain is a brand of chocolate from Hive, made by Hive Creators and the company @chocobaha in Venezuela; the chocolate has not been introduced to the market and was given as a gift to taste at the Caracas Blockchain Week. It is a 50% Bean to Bar chocolate with hazelnut flavor, made with 100% Venezuelan cocoa, one of the best cocoas in the world.
---
---
Palabras de cierre / Closing remarks
Hay medidas cualitativas que son invaluables como el reconocimiento de la marca, la conexión de la Comunidad de Hive asistente con la blockchain, y el numero de relaciones importantes creadas, contenido gratuito, menciones en redes de más de 100 mil seguidores, y más. Este evento ha generado un impacto sumamente positivo para Hive en Latinoamérica.
Gracias a @valueplan por patrocinar este evento, gracias al team @hivecreators por la orientación y apoyo, y gracias a todos los Hivers involucrados que hicieron posible la participación de Hive en la Caracas Blockchain Week.
There are invaluable qualitative measures such as brand recognition, the connection of the Hive Community attendee with the blockchain, the number of important relationships created, free content, network mentions of over 100,000 followers, and more. This event has generated an extremely positive impact for Hive in Latin America.
Thanks to @valueplan for sponsoring this event, to the @hivecreators team for the guidance and support, and to all the Hivers involved who made Hive's participation in Caracas Blockchain Week possible.
---