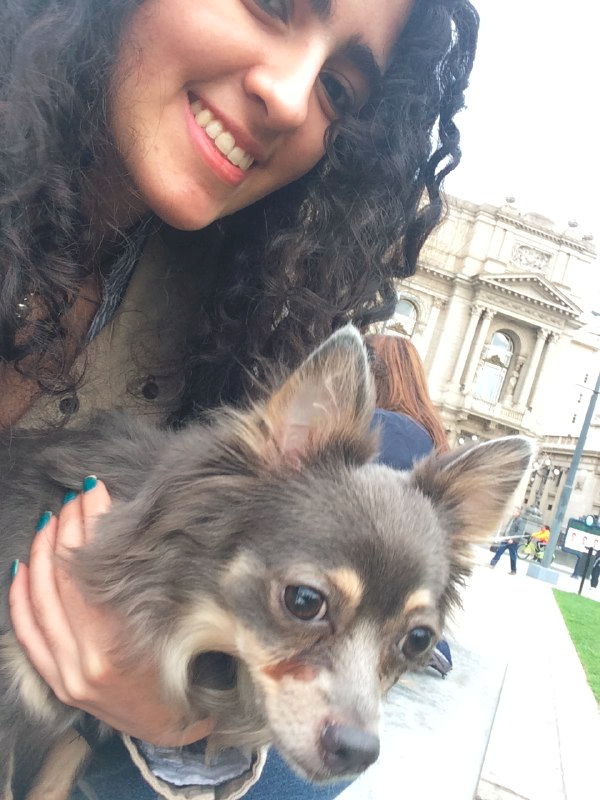 El día 26 del blogging challenge nos hace la pregunta e cuál animal sería más divertido si hablara, sin pensarlo mucho diría que los perros, los mejores amigos del hombre.
Sin duda alguna si mi perro Neo hablara sería súper divertido, no solo divertido sino también motivador y encantador. Mi perro se llama Neo, amo a este perrito, siempre que llego al apartamento después de estar ausente unas horas Neo me recibe con mucho entusiasmo, con sus saltos, vueltas, ladridos y lamidos, así que si hablara sería maravilloso.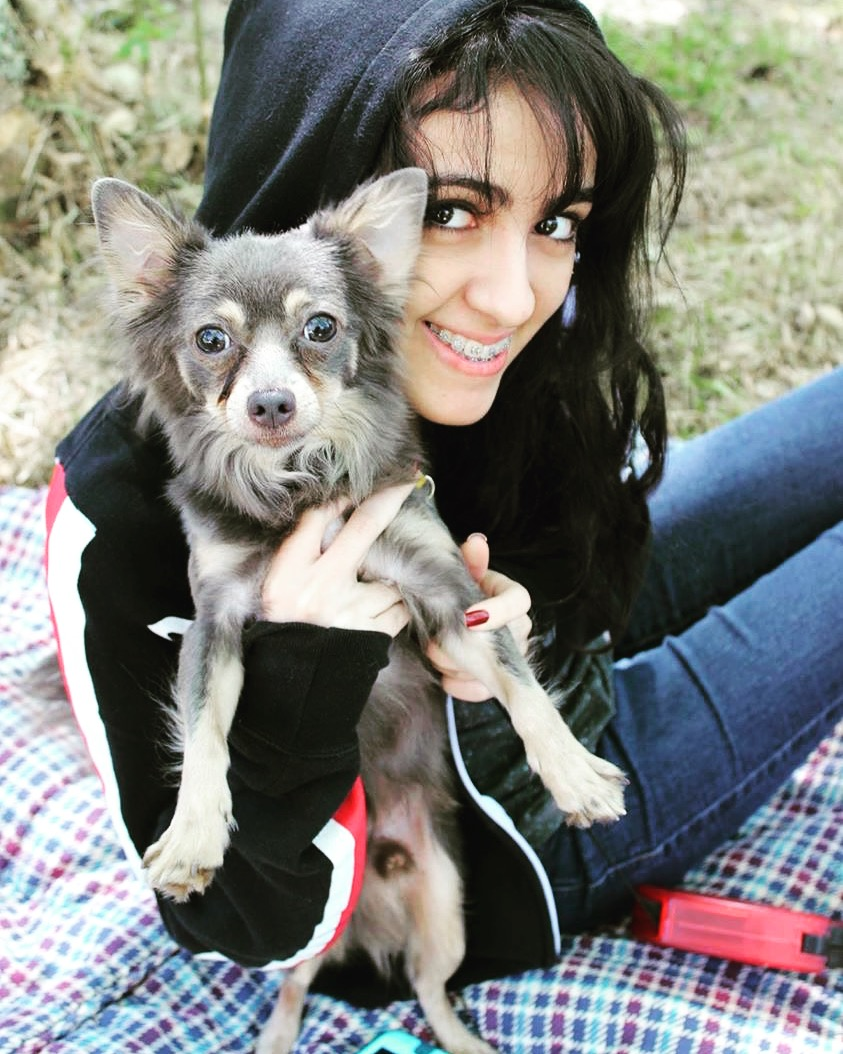 On the 26th day of the blogging challenge he asks us which animal would be more fun if he spoke, without thinking much about it, he would say that dogs are man's best friends.
Without a doubt if my dog ​​Neo spoke it would be super fun, not only funny but also motivating and charming. My dog ​​is called Neo, I love this little dog, whenever I arrive at the apartment after being away for a few hours Neo welcomes me with great enthusiasm, with his jumps, turns, barks and licks, so if he spoke it would be wonderful.
Neo es mi compañero en mi casa, el se echa a mi lado para que le haga caricias, me mira con sus ojitos y saca la lengua, ¡casi me habla y me dice que me quiere! Cuando me ve agarrar su collar comienza a dar vueltas y a ladrar porque sabe que lo voy a llevar a pasear afuera, pero a veces él me mira casi como diciendo: "por favor Anastasia vamos a pasear". Mi bello perrito es muy limpio, y le gusta que lo bañe, y cuando no lo baño se pone muy raro, es como si me dijera: "Por favor báñame".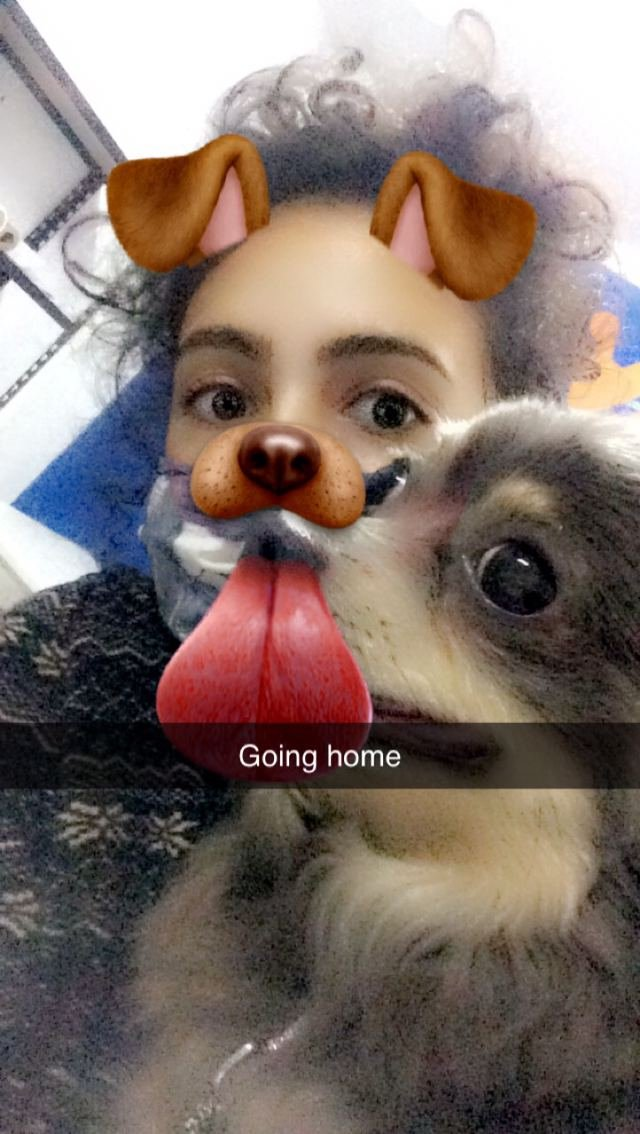 Neo is my partner in my house, he lies next to me so that I can caress him, he looks at me with his little eyes and sticks out his tongue, he almost speaks to me and tells me that he loves me! When he sees me grab his necklace he starts spinning and barking because he knows I'm going to take him for a walk outside, but sometimes he looks at me almost as if to say: "Please Anastasia let's go for a walk." My beautiful puppy is very clean, and he likes to be bathed, and when I do not bathe him he gets very strange, it is as if he said to me: "Please bathe me."
Mi perro percibe cuando estoy triste, él se me acerca y se echa a mi lado, se queja y me mira con una mirada que parece preocupante. Si Neo hablara me dijera que todo va a estar bien, él es un perro muy simpático, cariñoso e inteligente. Cuando yo estoy estudiando en mi habitación él está allí, a veces que yo leo en voz alta mirándolo a él, entonces Neo se pone alerta encoge sus patitas, yo le hablo y le digo: "¿Neo, entiendes lo que te digo?", entonces él emite un corto ladrido, es como si dijera que si entiende.

My dog ​​perceives when I am sad, he approaches me and lies beside me, complains and looks at me with a look that seems worrying. If Neo spoke he would tell me that everything will be fine, he is a very friendly, affectionate and intelligent dog. When I am studying in my room he is there, sometimes I read aloud looking at him, so Neo becomes alert shrinks his paws, I speak to him and say: "Neo, do you understand what I am saying?" , then he emits a short bark, it's as if he says he understands.
Sería magnífico si Neo me dijera: "Oye, Anastasia, claro que entiendo lo que me dices", sólo de imaginármelo me causa mucha gracia. Yo creo que las mascotas, principalmente los perros, entiende y perciben muchas cosas; mi Neo sé que lo hace, por lo tanto es como si él hablaran, hablan con sus gestos y comportamientos; para mí, Neo prácticamente es un perro que habla, jajajajajajaja.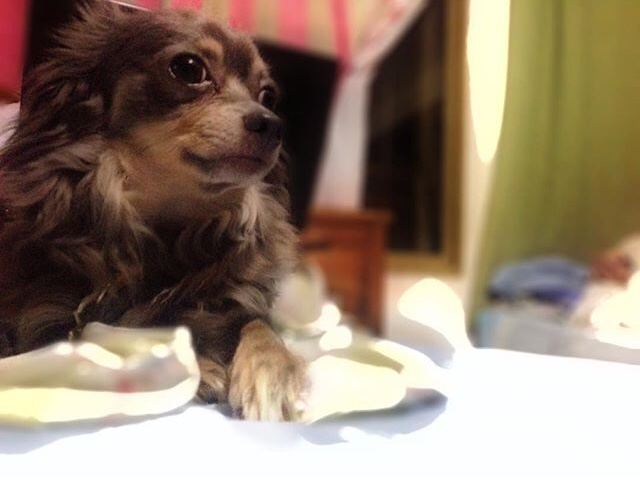 Sí, realmente si Neo hablara sería muy divertido, estoy seguro que me haría sonreír mucho con las cosas que diría.
It would be great if Neo told me: "Hey, Anastasia, of course, I understand what you're saying," just imagining it makes me very funny. I think that pets, especially dogs, understand and perceive many things; my Neo I know that He does, therefore it is as if they speak, they speak with their gestures and behaviors; for me, Neo is practically a talking dog, hahahahahaha.
Yeah really if Neo spoke it would be a lot of fun, I'm sure he would make me smile a lot with the things he would say.
---