Hi everyone!
I would like to share with you delicious treats - filled puffs.
Puffs are pies with saury, rice and green onions)
Purchased yeast-free, puff pastry.
I bought the dough from the store. At home, only the filling needed to be prepared. Cut the dough. Fill the dough with the filling. And play in the oven.
Fast and easy. All the same, it's good that the store sells dough. When you want to bake something at home, but don't want to mess with the dough, buying dough in the store is the best option.
Привет всем!
Хочу поделится с вами вкусняшками - слойки с начинкой.
Слойки - это пироги с сайрой, рисом и зелёными луком)
Тесто покупное бездрожжевое, слоёное.
Я купила тесто в магазине. Дома нужно было приготовить только начинку. Порезать тесто. Наполнить тесто начинкой. И спекти в духовке.
Быстро и просто. Все таки хорошо что в магазине продается тесто. Когда хочешь что-то испекти дома, но не хочешь возится с тестом, купить тесто в магазине лучший вариант.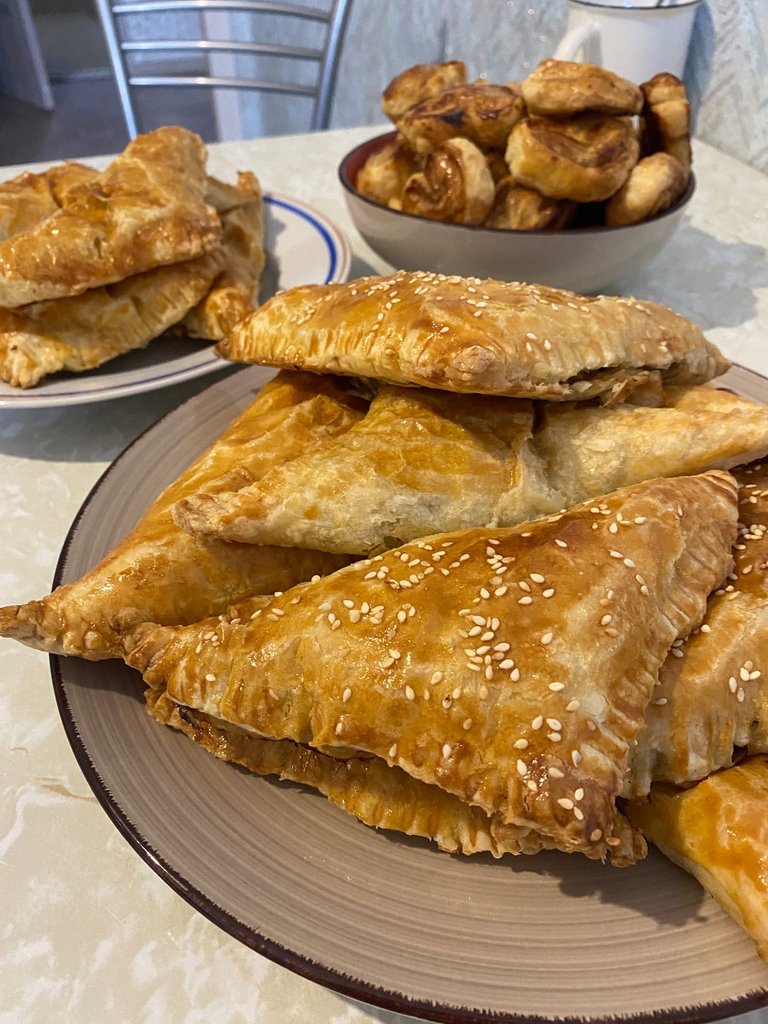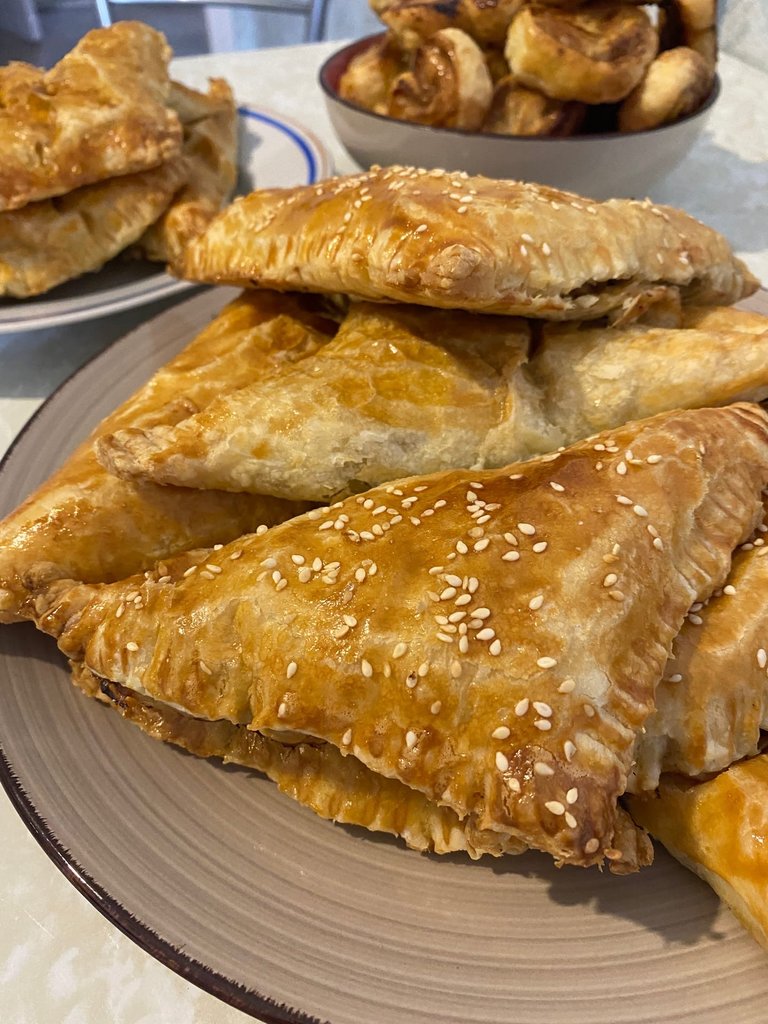 Slice the dough. These will be sweet puffs.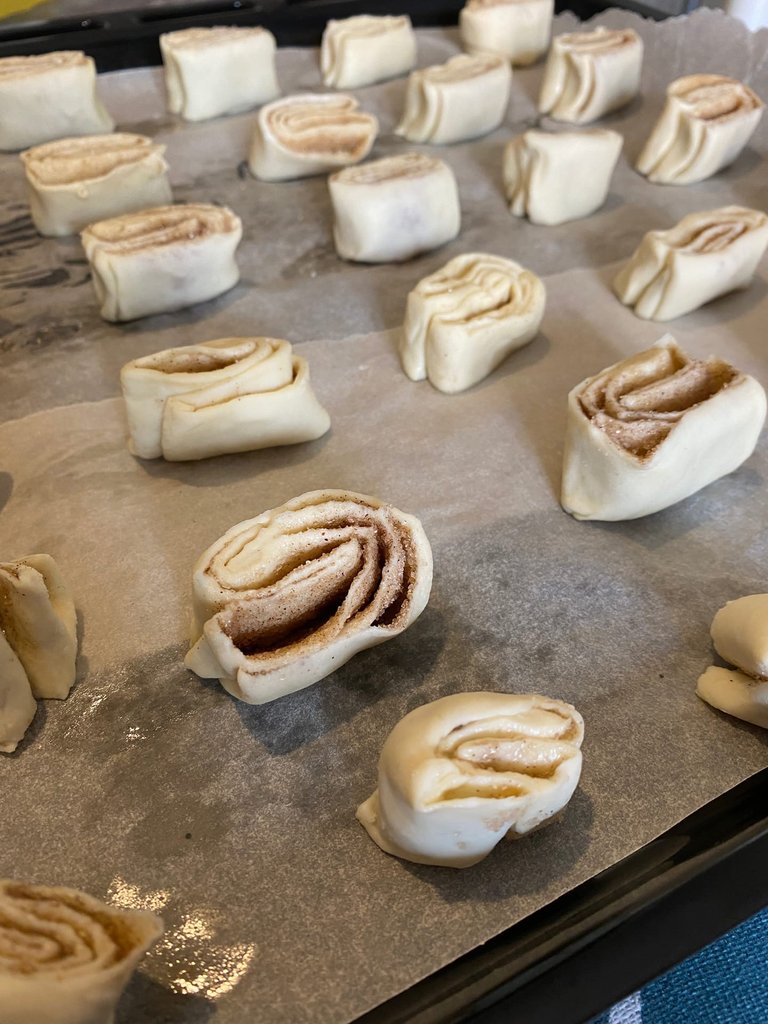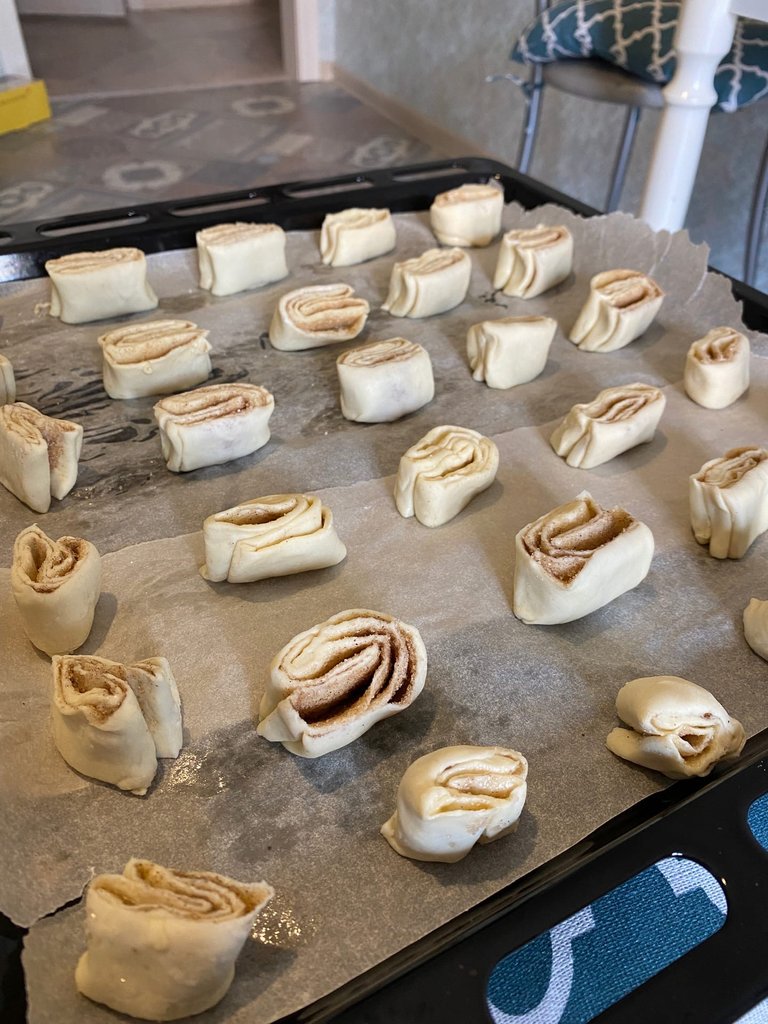 In other salty puffs, I added rice, saury and green onions.