Hello everyone, dear friends, today I will tell you how to make a money bank. Materials you need: colored papers, ruler, scissors, glue, pencil.
Herkese merhaba sevgili arkadaşlar bugün sizlere kumbara yapımını anlatacağım.İhtiyacınız olan malzemeler: renkli kağıtlar, cetvel, makas, yapıştırıcı, kalem.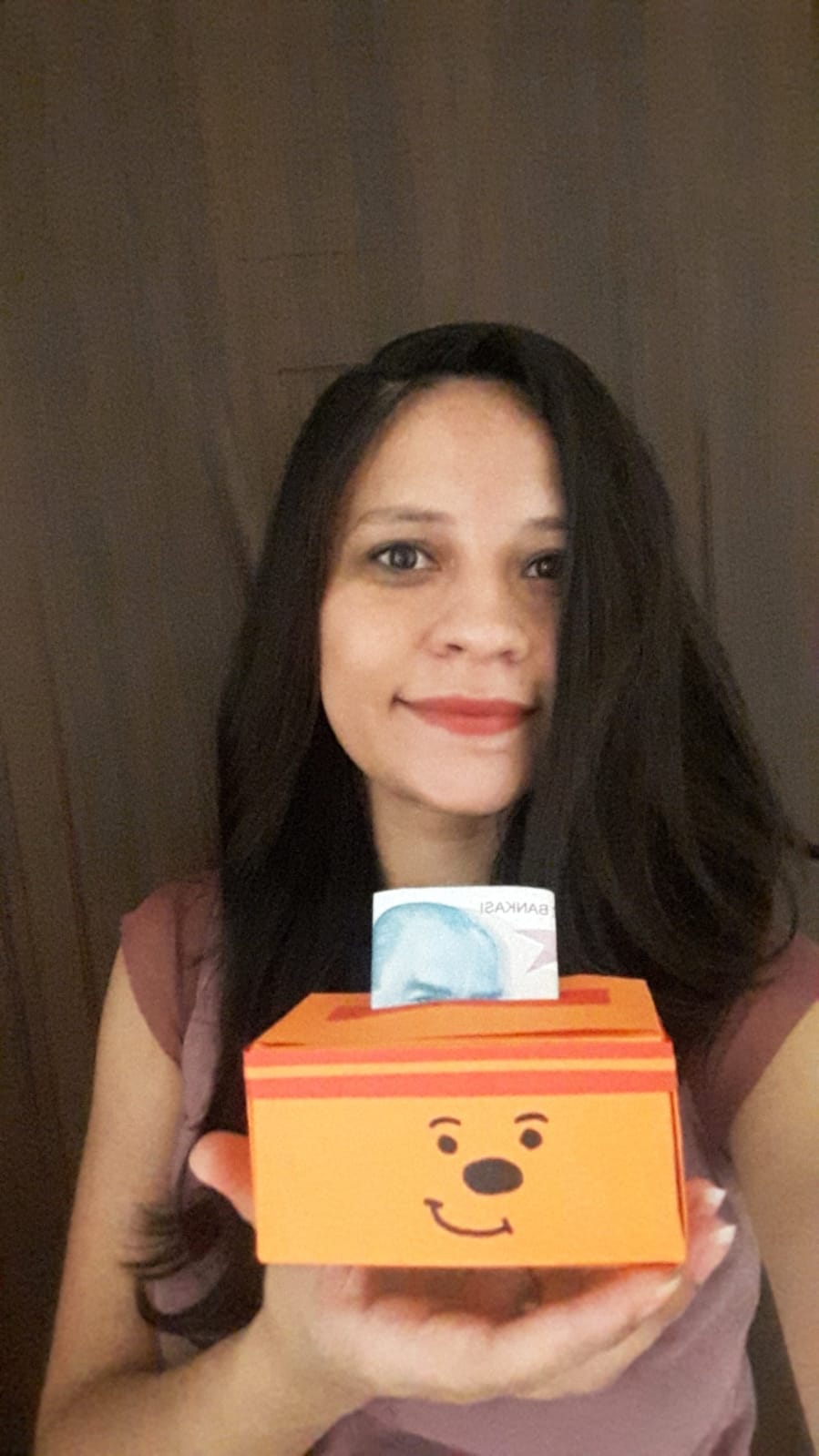 Let's cut 3 pieces of colored paper of 20 * 20 cm size. Fold the paper in half. Fold it again. Let's bend it around the edges.
20*20 cm boyutunda 3 tane renkli kağıt keselim.Kağıdı ikiye katlayalım.Tekrar katlayalım.Kenarlarından kıvıralım.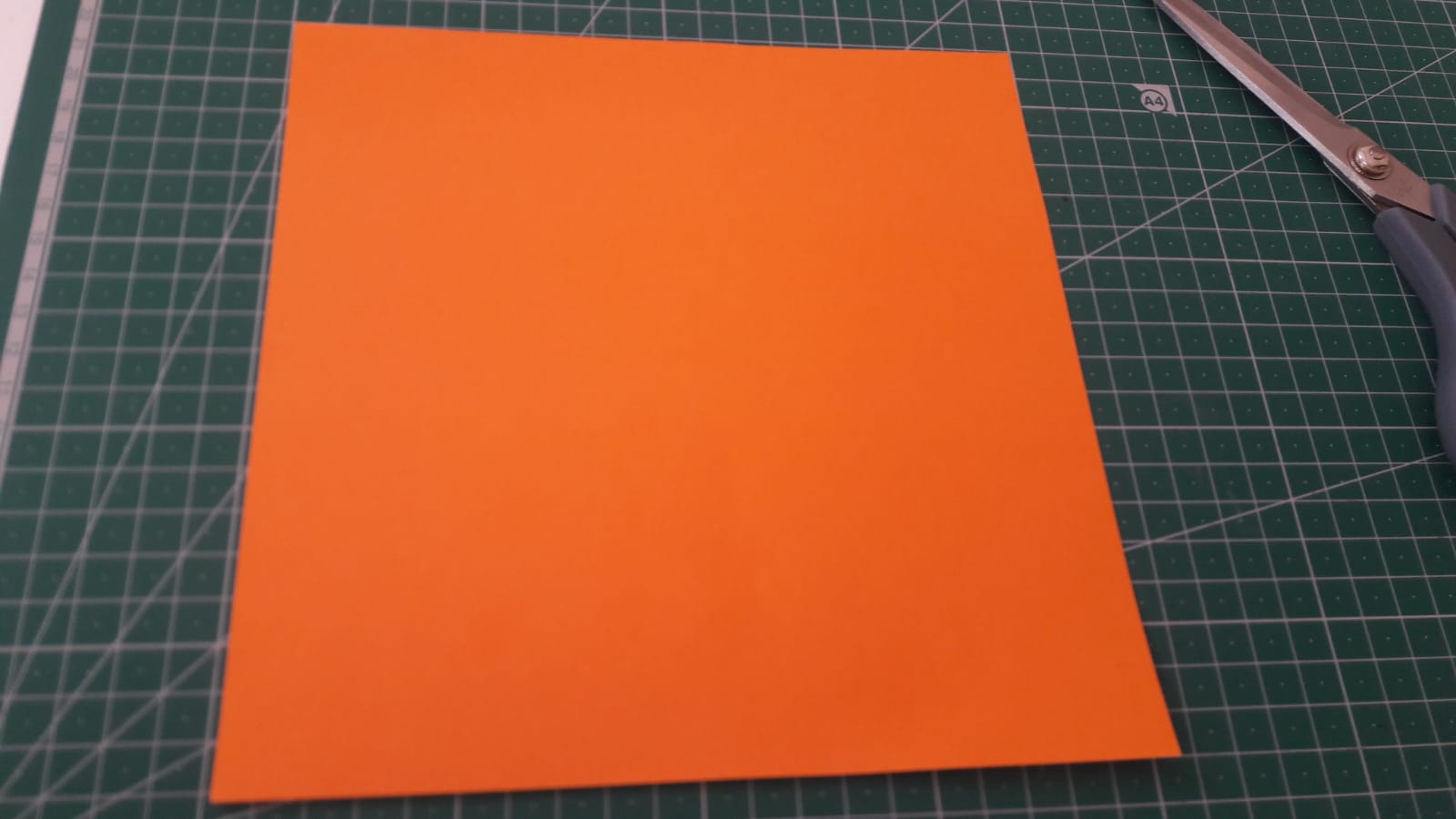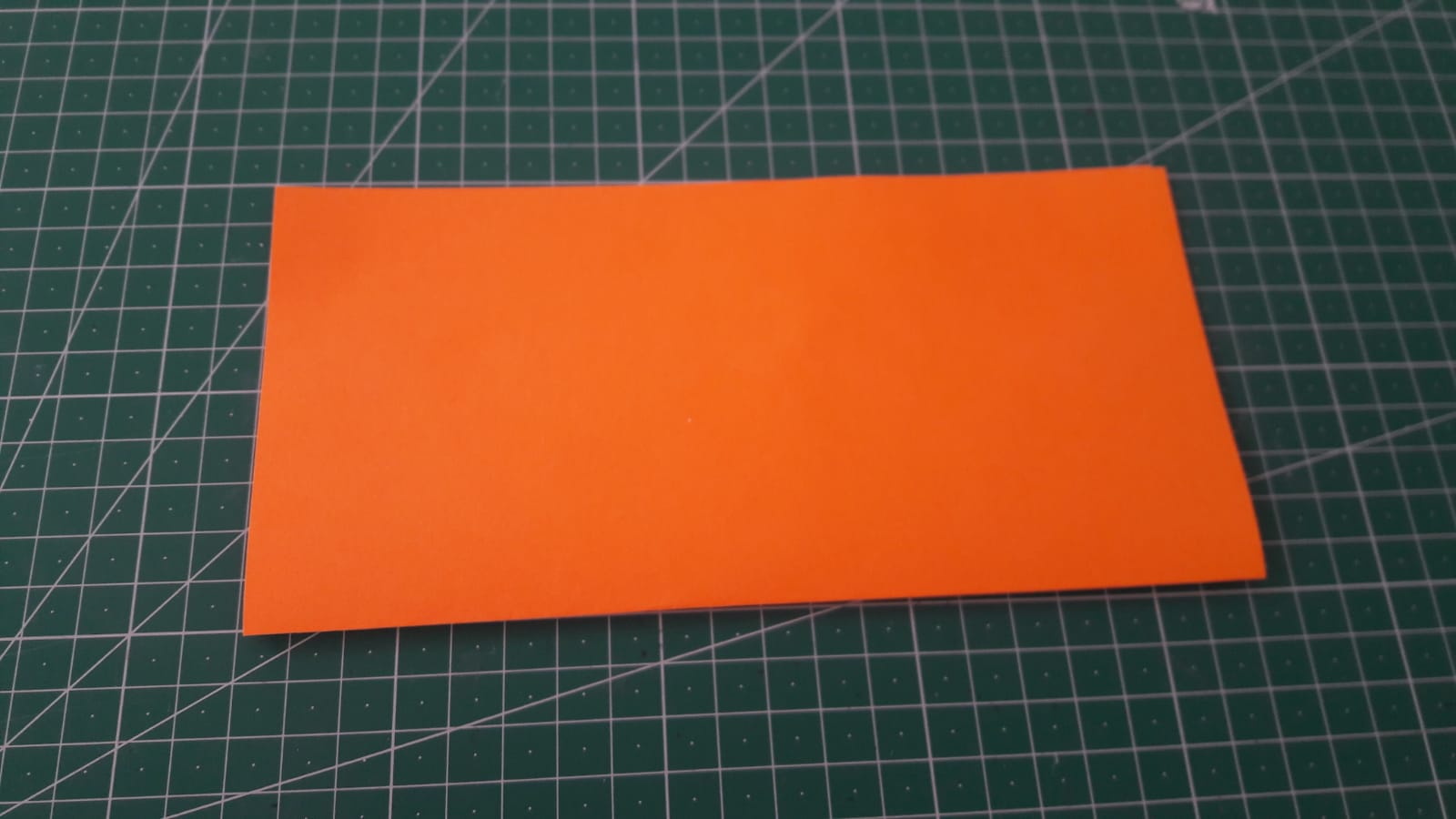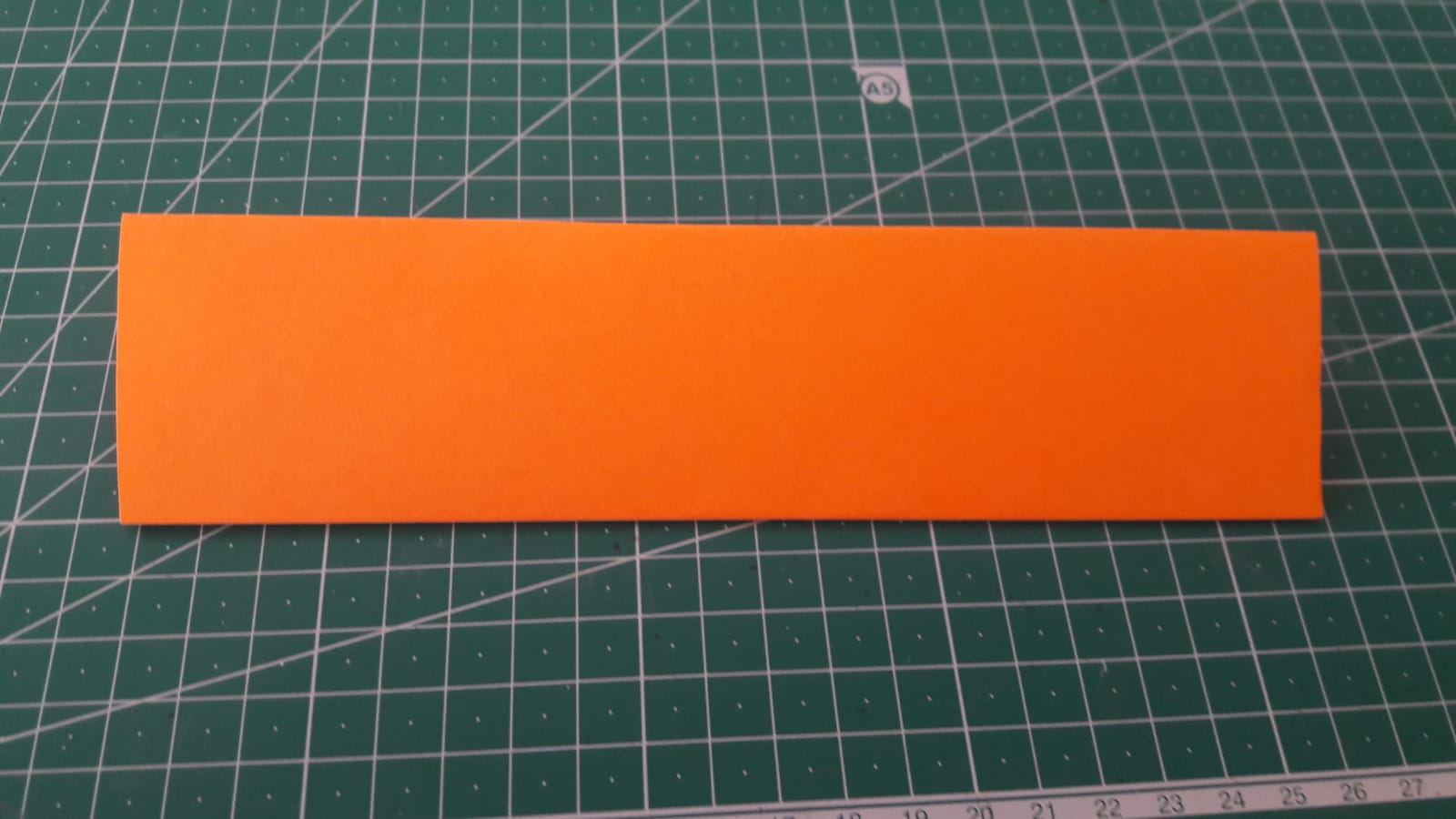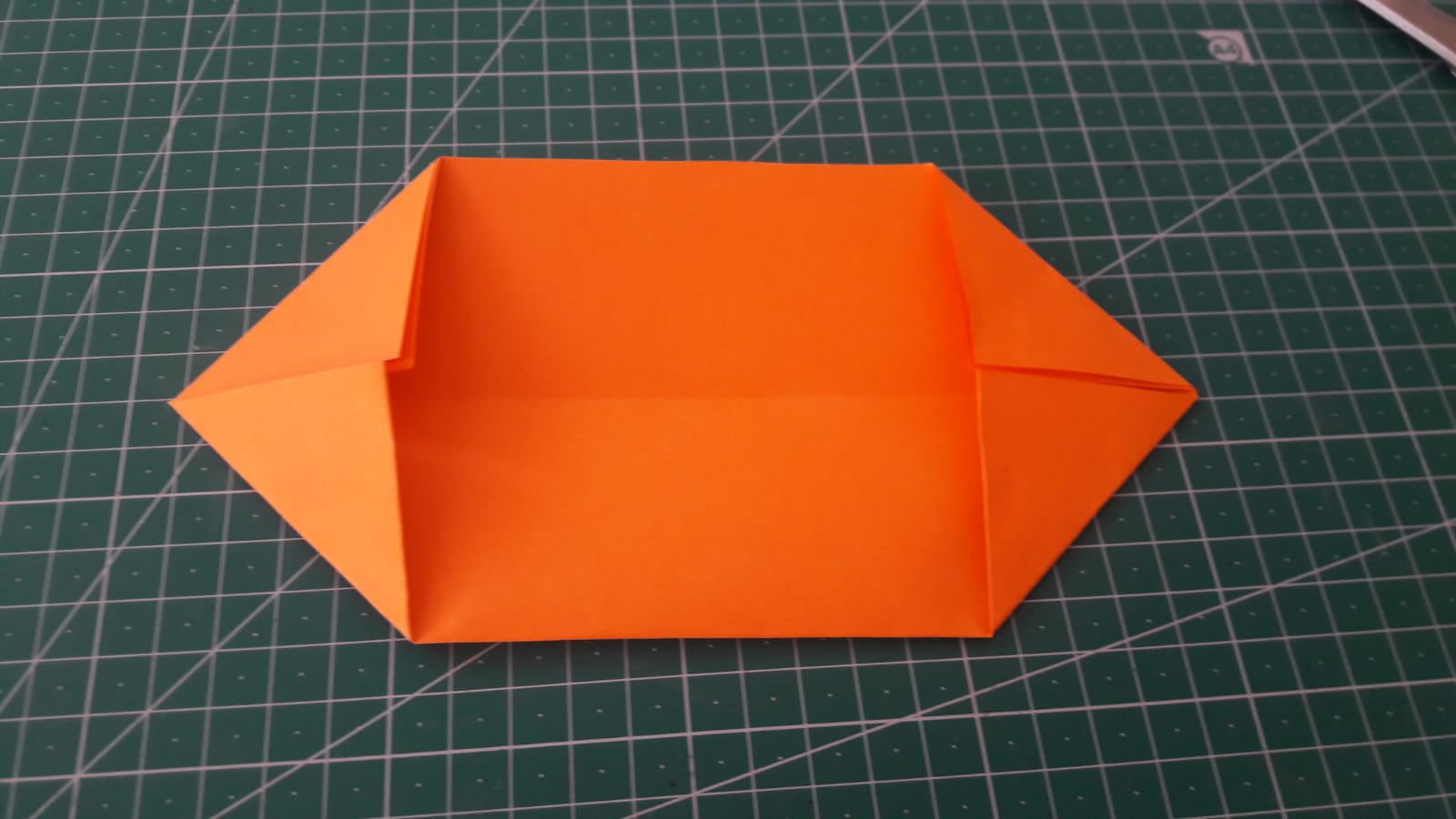 Open the opening side of the curled parts. Curl it towards the back. curl the paper back. Follow the steps in the photo.
Kıvırdığınız kısımların açılan tarafını açın.Arkaya doğru kıvırın.Kenarlarını arkaya doğru kıvırın.Fotoğraftaki adımları takip edin.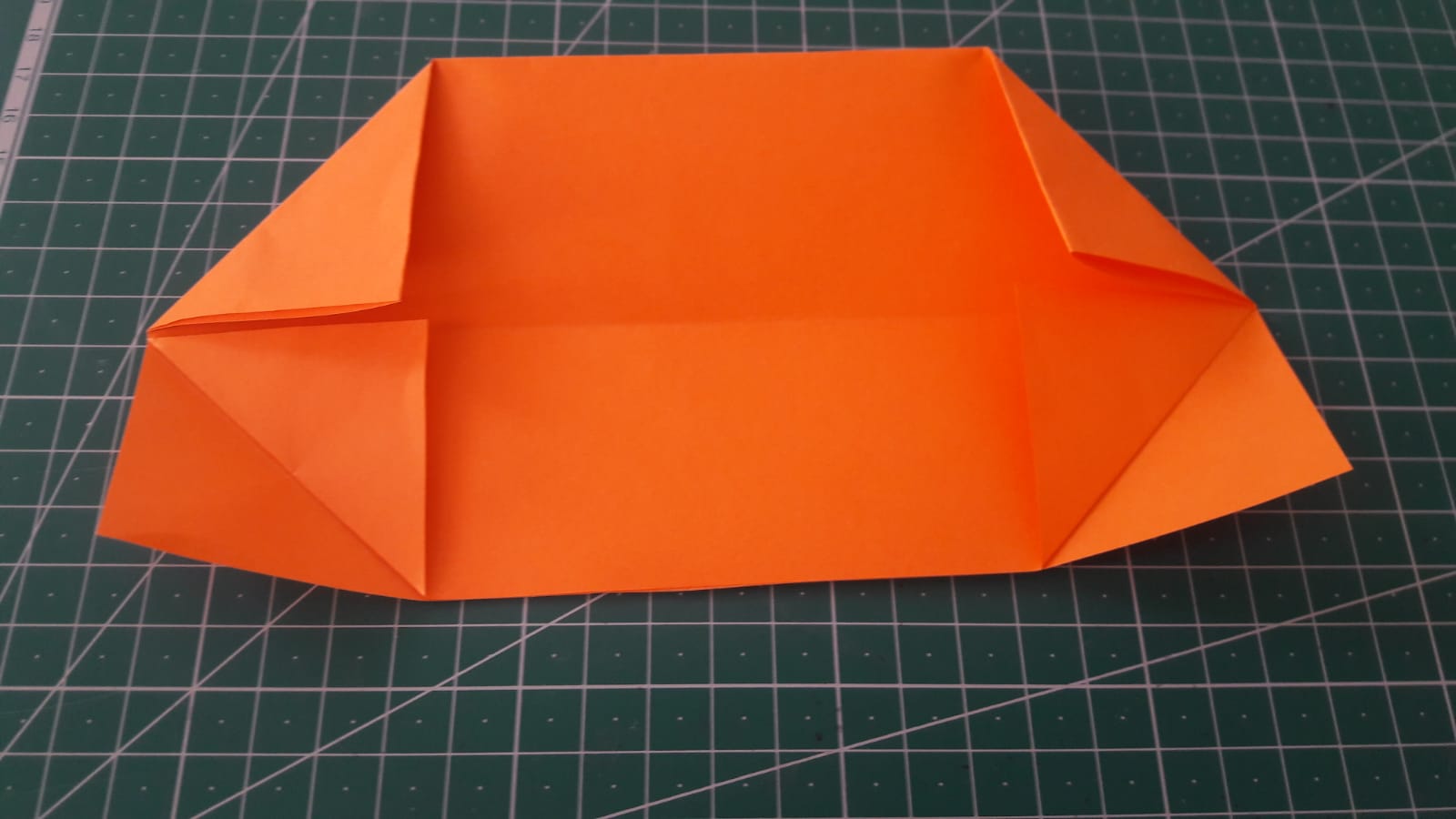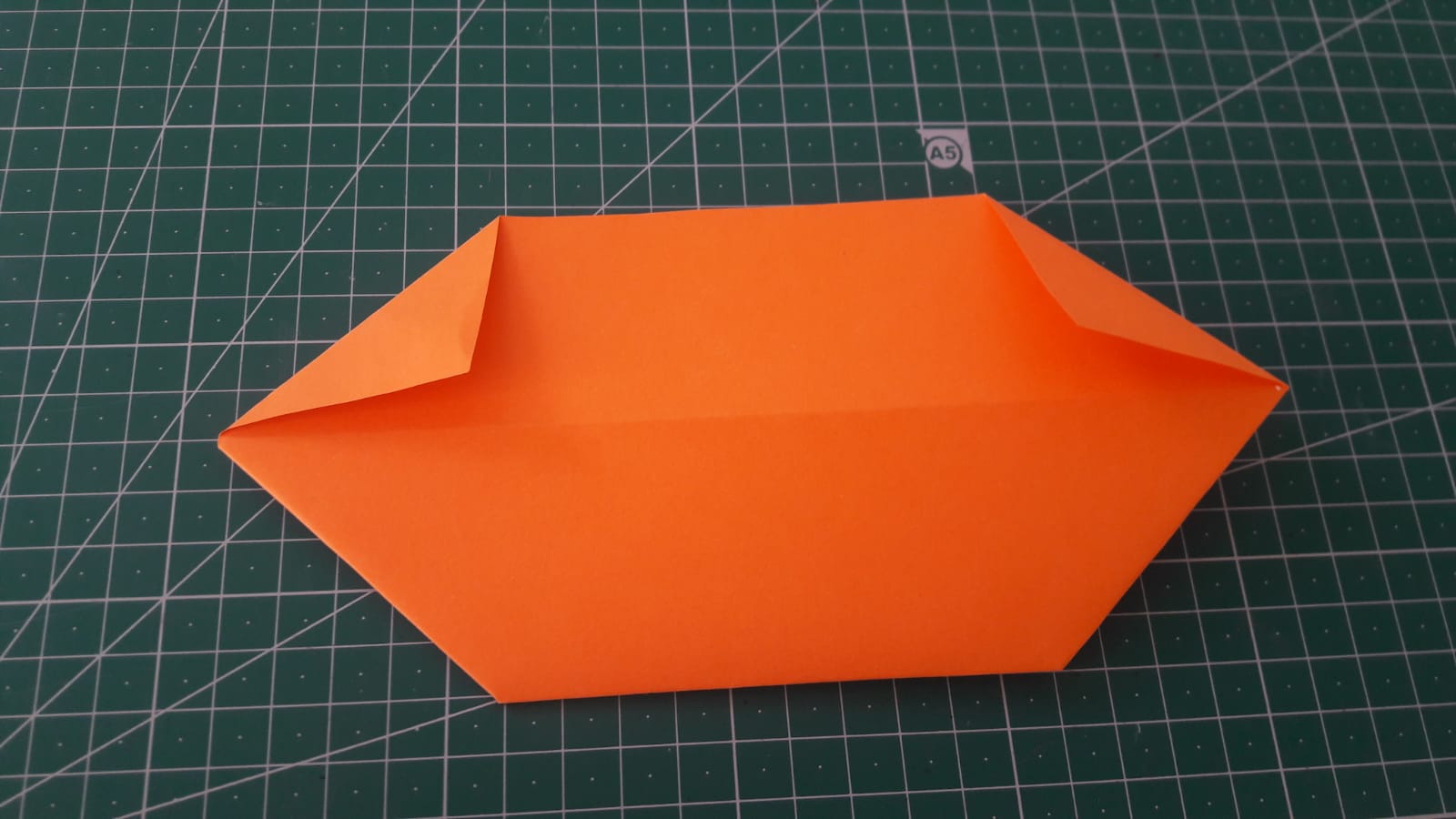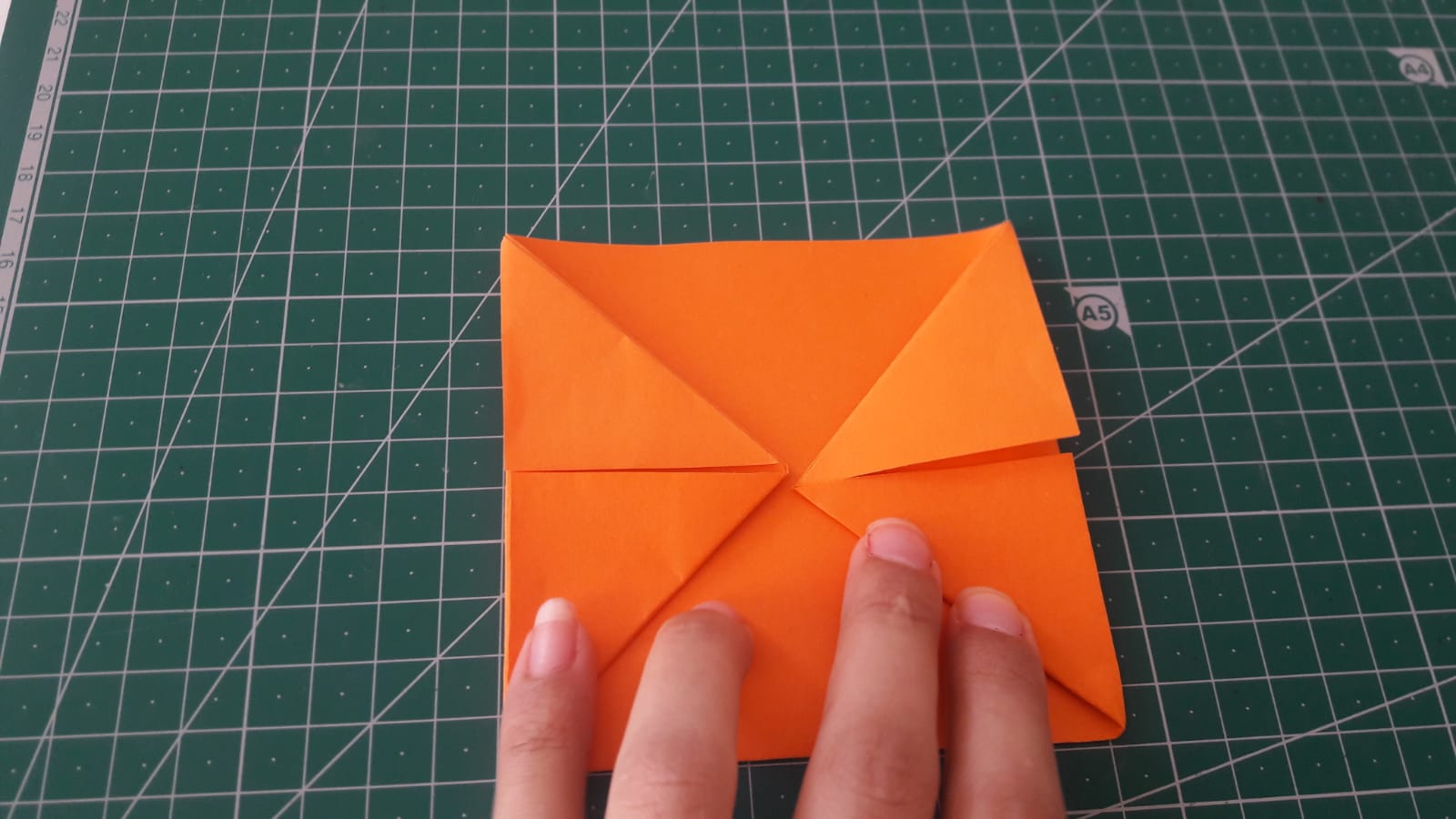 Open the paper. Curl the top. Turn it back and curl again. Go over the folds. Curl in folds.
Kağıdı açın.Üst kısmını kıvırın.Arkaya çevirin tekrar kıvırın.Kıvrımların üzerinden geçin.Kıvrım yerlerinden kıvırın.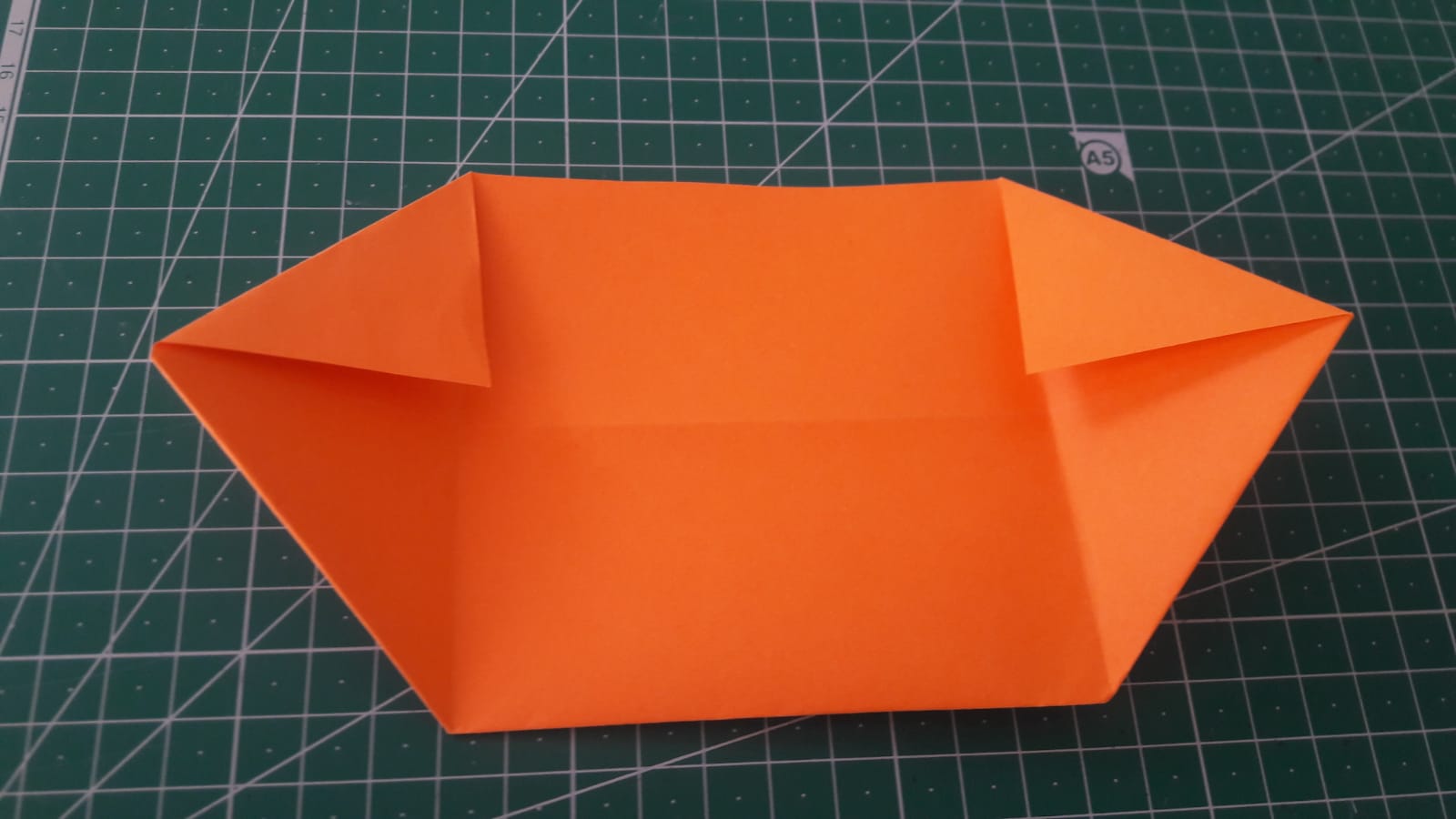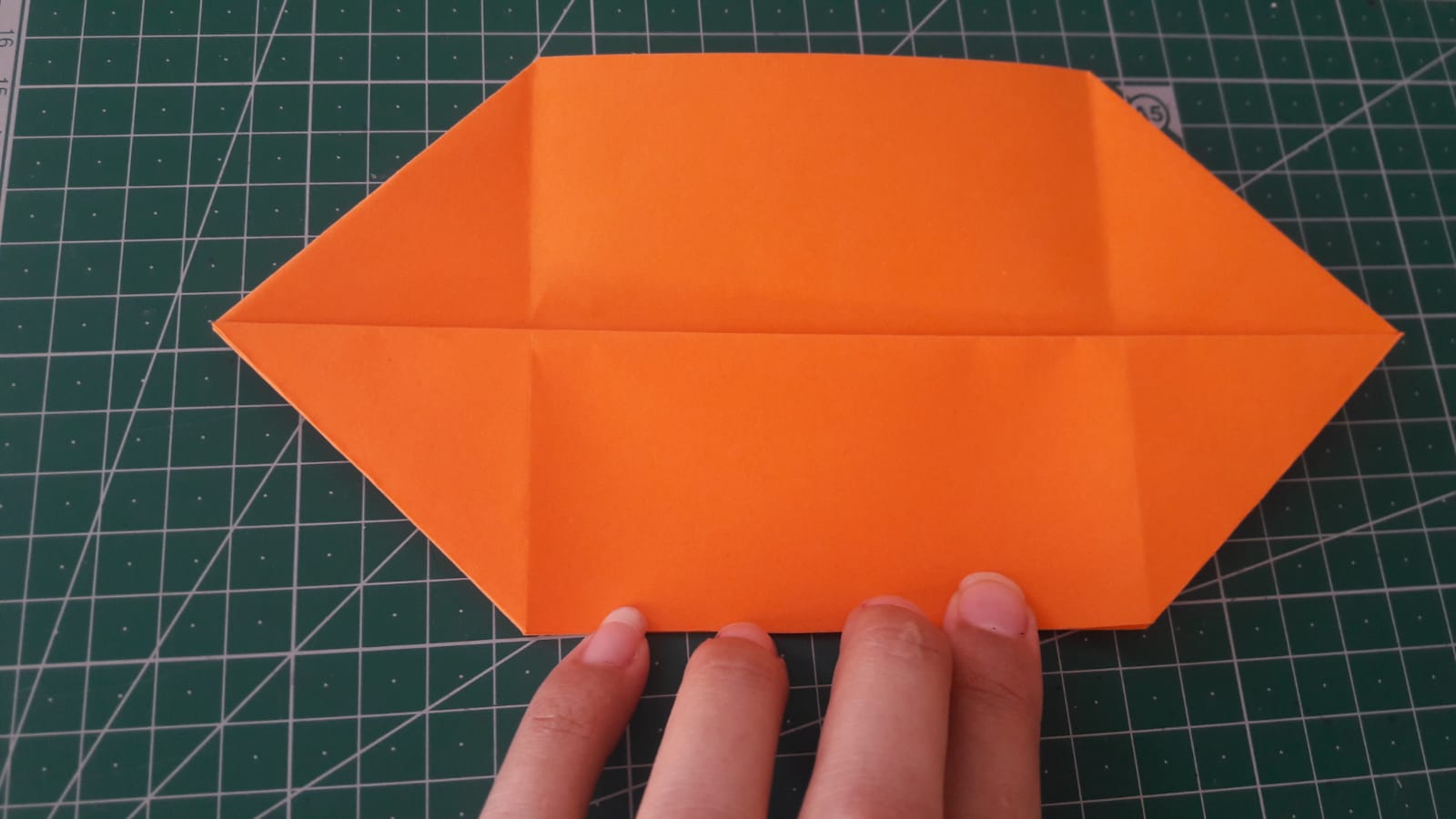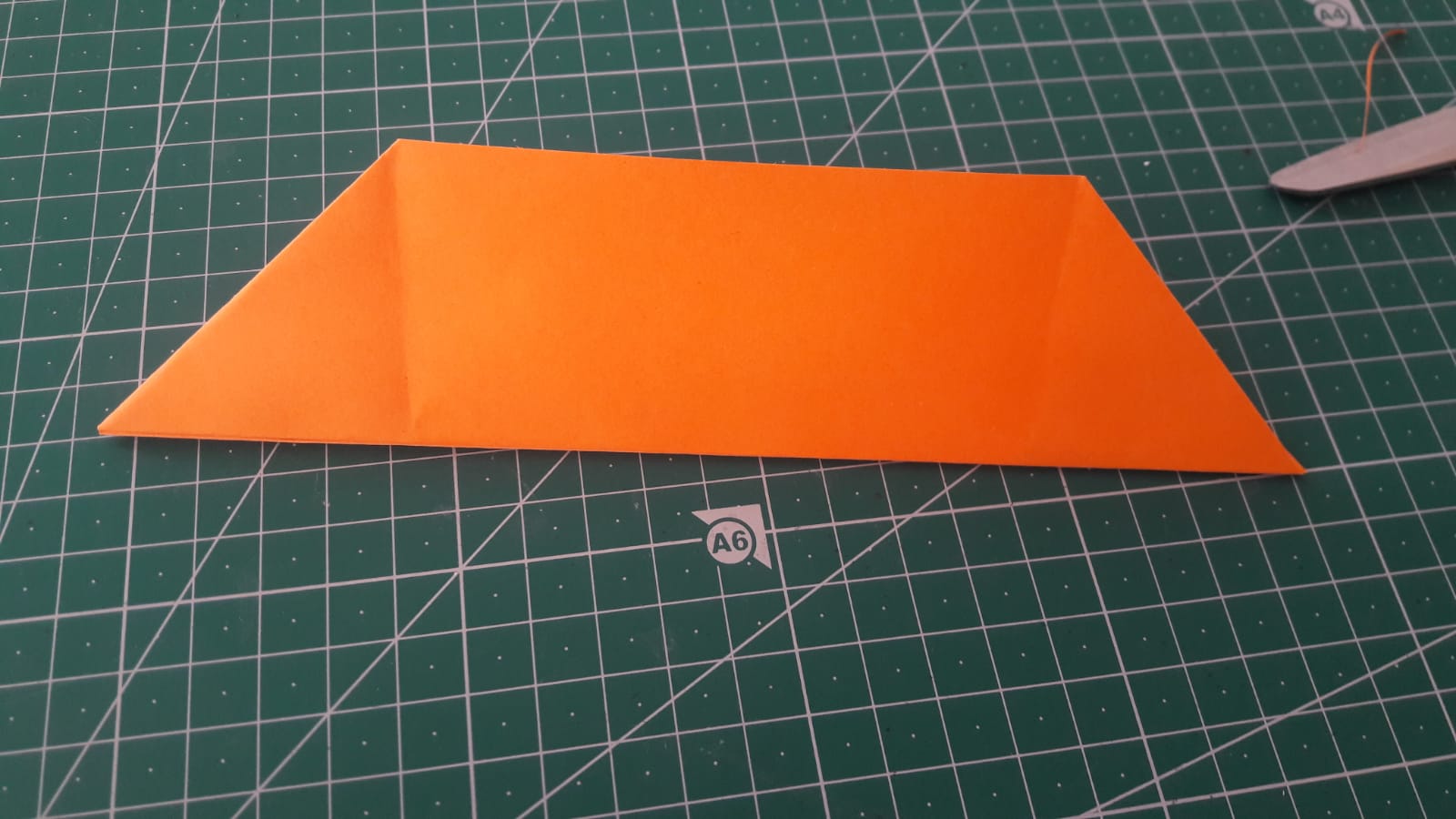 Draw a face on the shape. We will make 2 more of this shape.
Şeklin üzerine yüz çizin.Bu şekilden 2 tane daha yapacağız.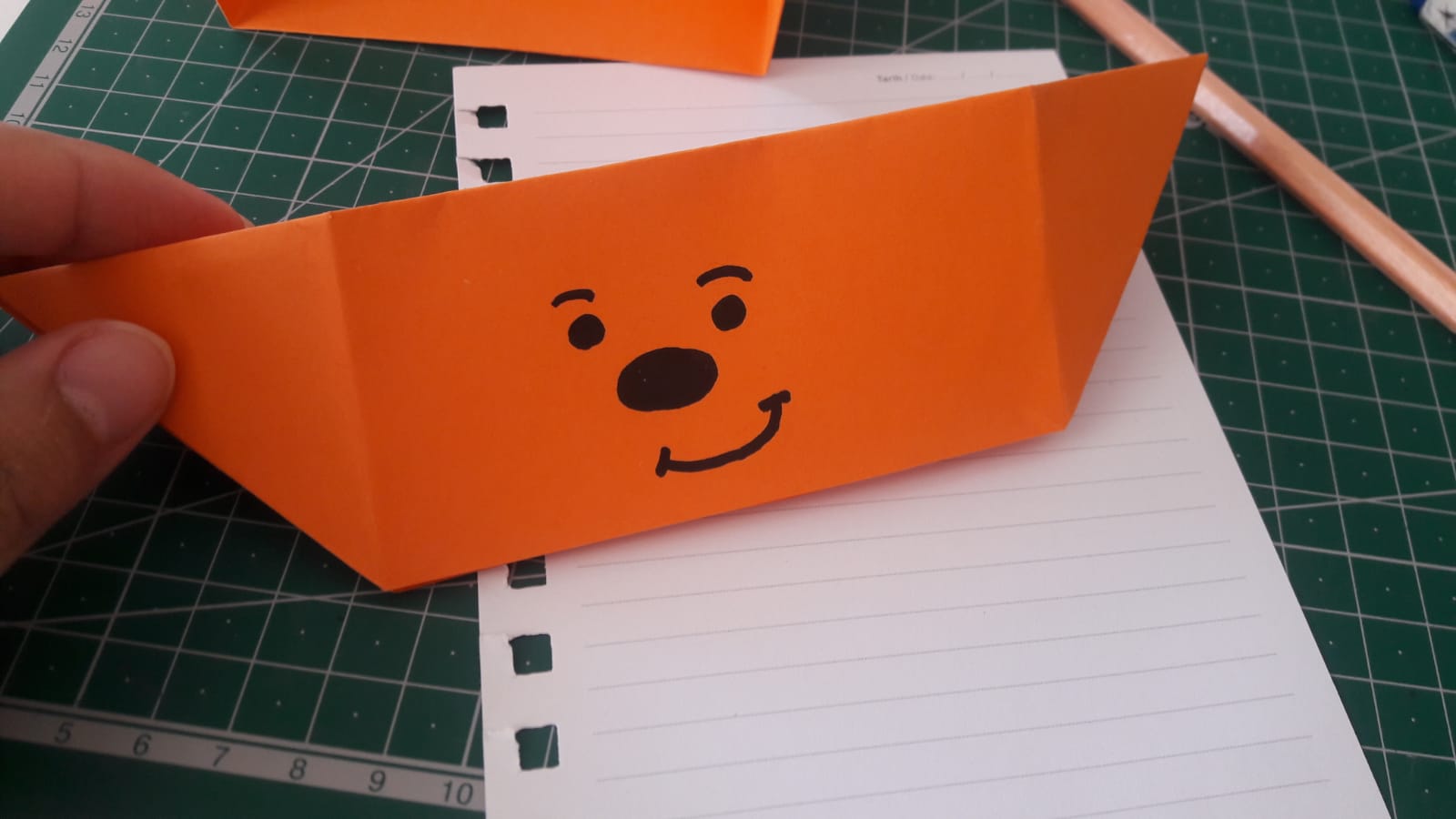 Pass the shapes through each other.
Şekilleri birbirinin içerisinden geçirin.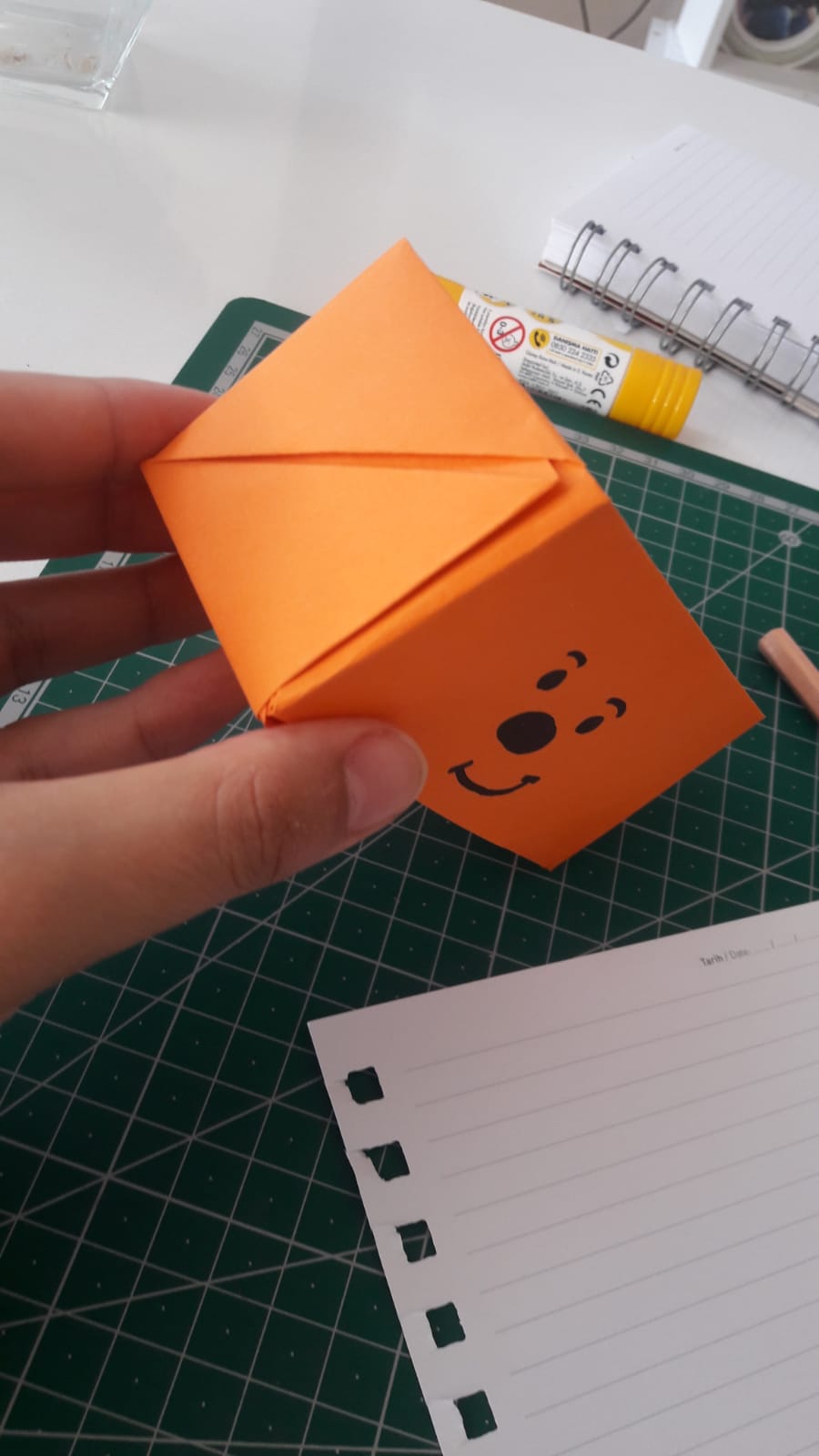 Cut the middle of the other shape you've made. Pass it over the box.
Yaptığınız diğer şeklin ortasını kesin.Kutunun üzerinden geçirin.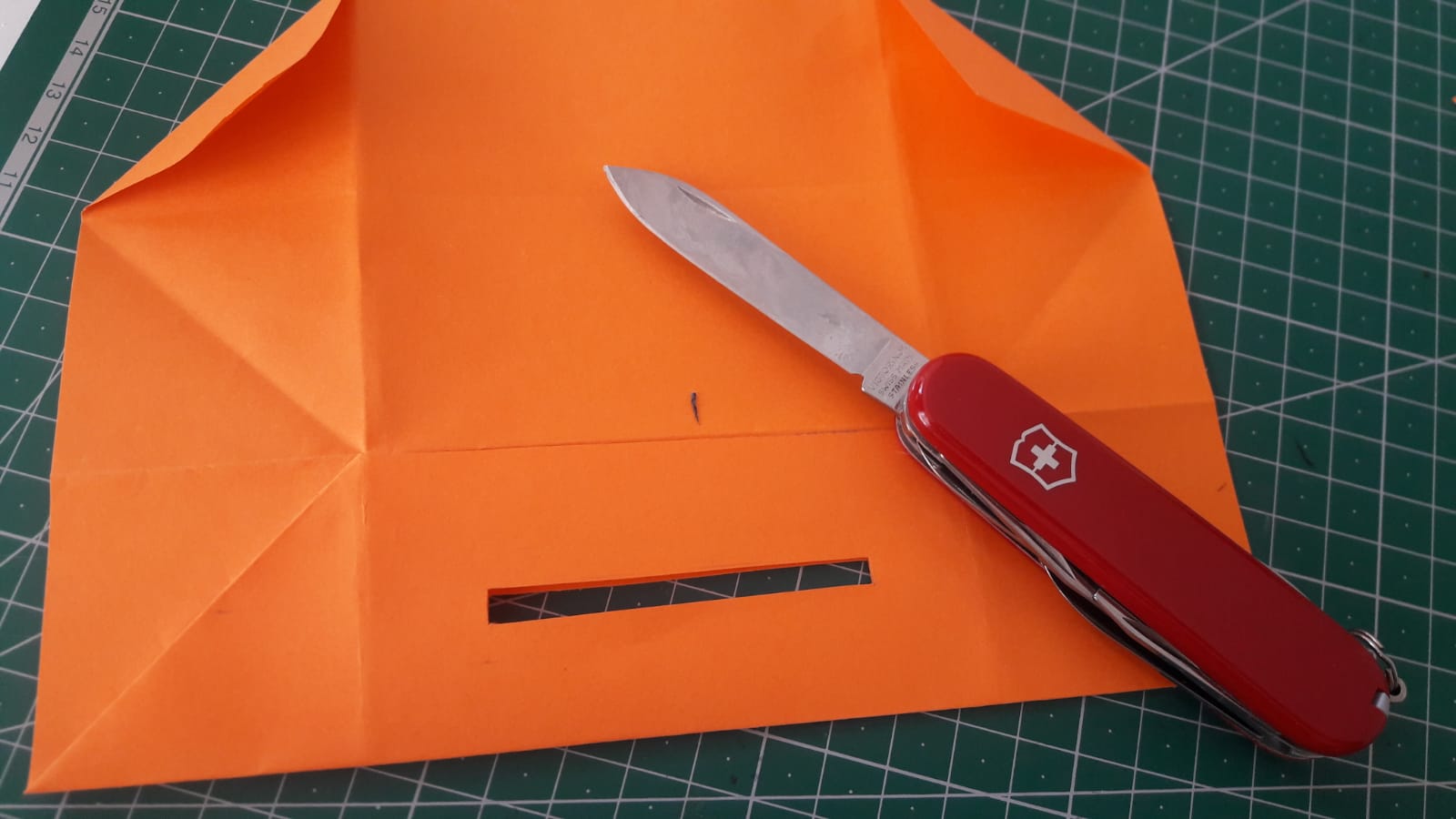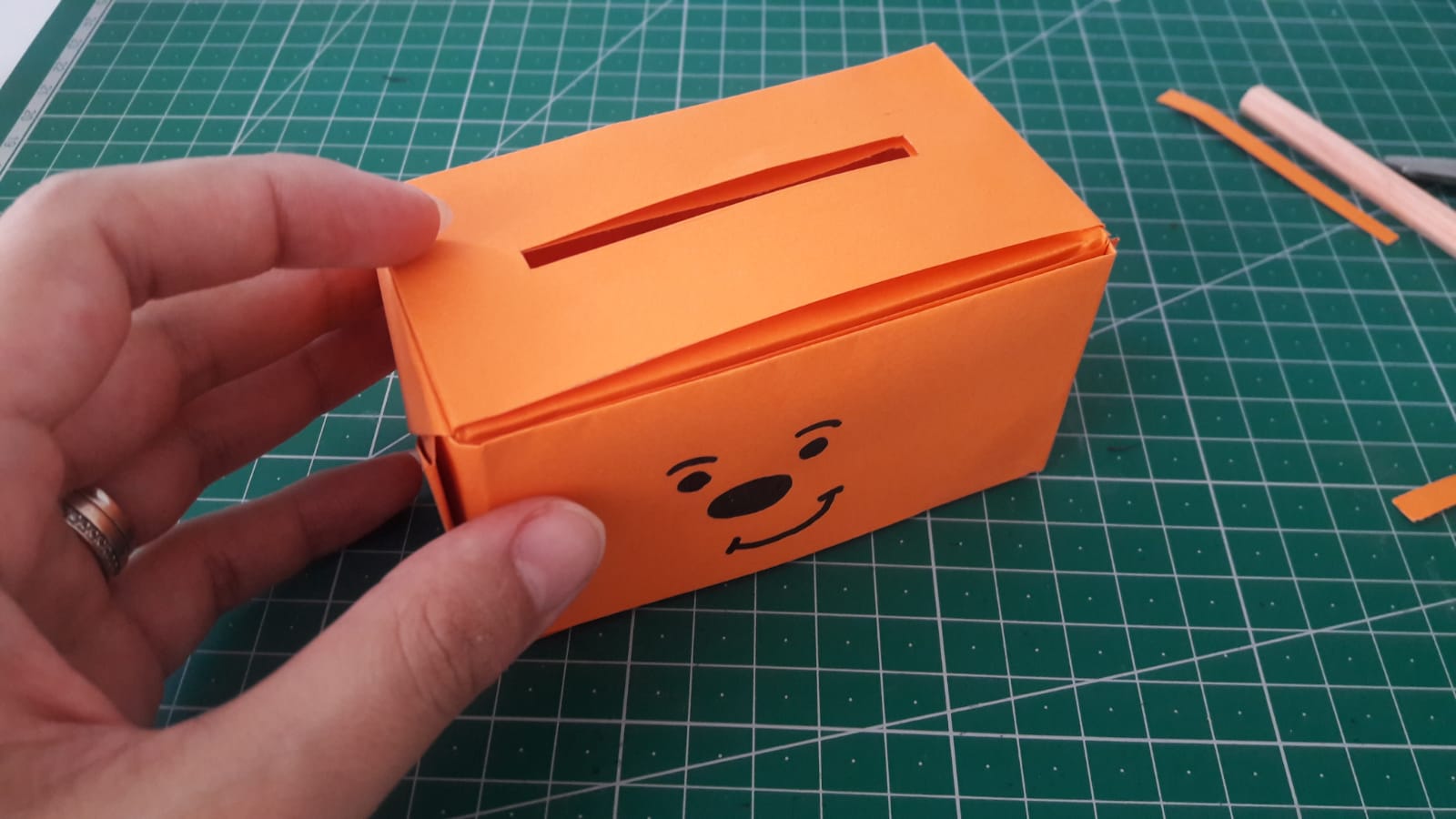 Cut colored paper for the top of the fabric. Cut in the middle. Stick it on the paper. Cut the strip for the edges. Glue the strip. Cut another strip of orange color on it. Paste it.
Kumbaranın üstü için renkli kağıt kesin.Ortasını kesin.Kumbaranın üzerine yapıştırın.Kenarları için şerit kesin.Şeridi yapıştırın.Üzerine turuncu rengi başka bir şerit kesin.Yapıştırın.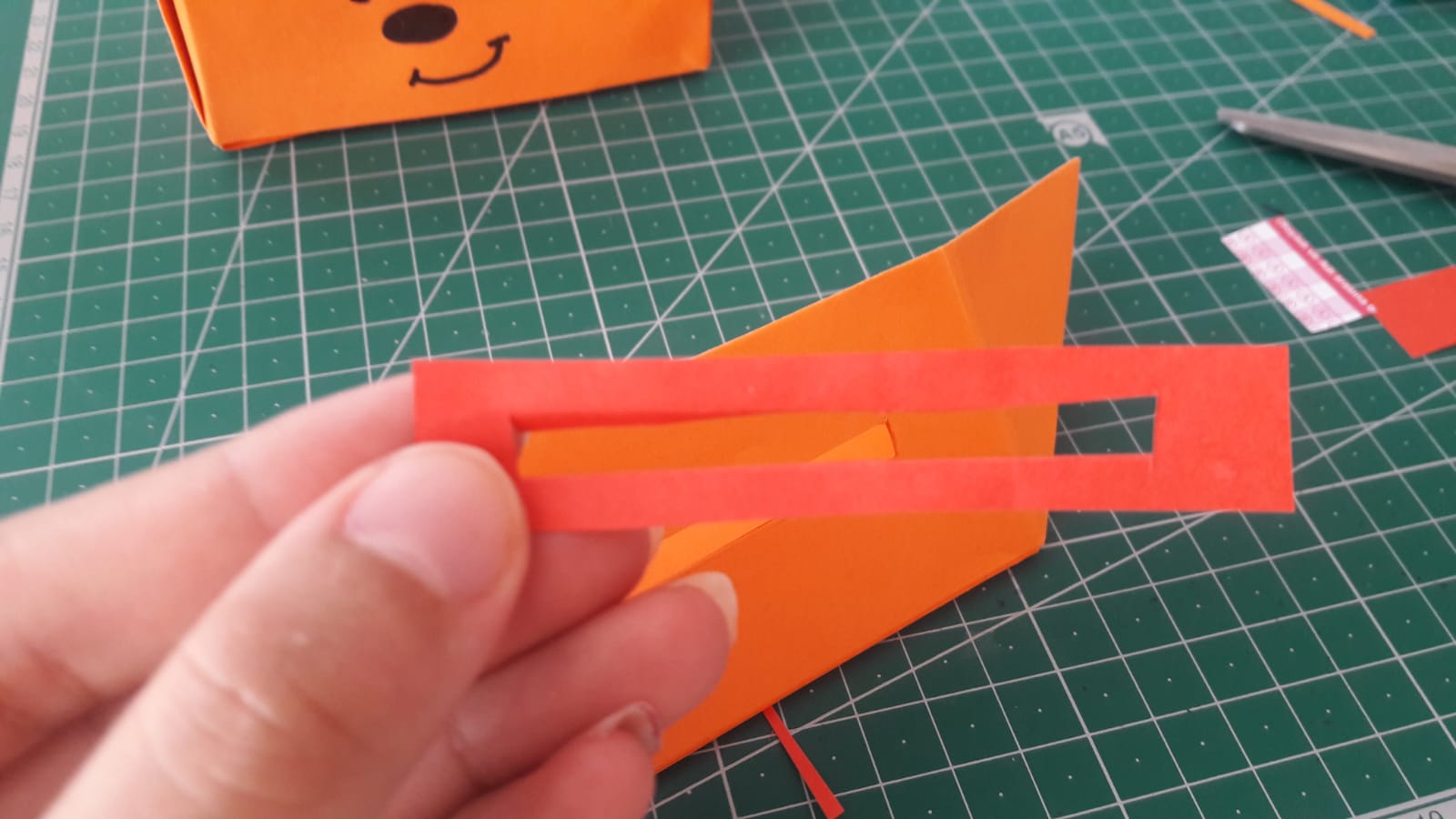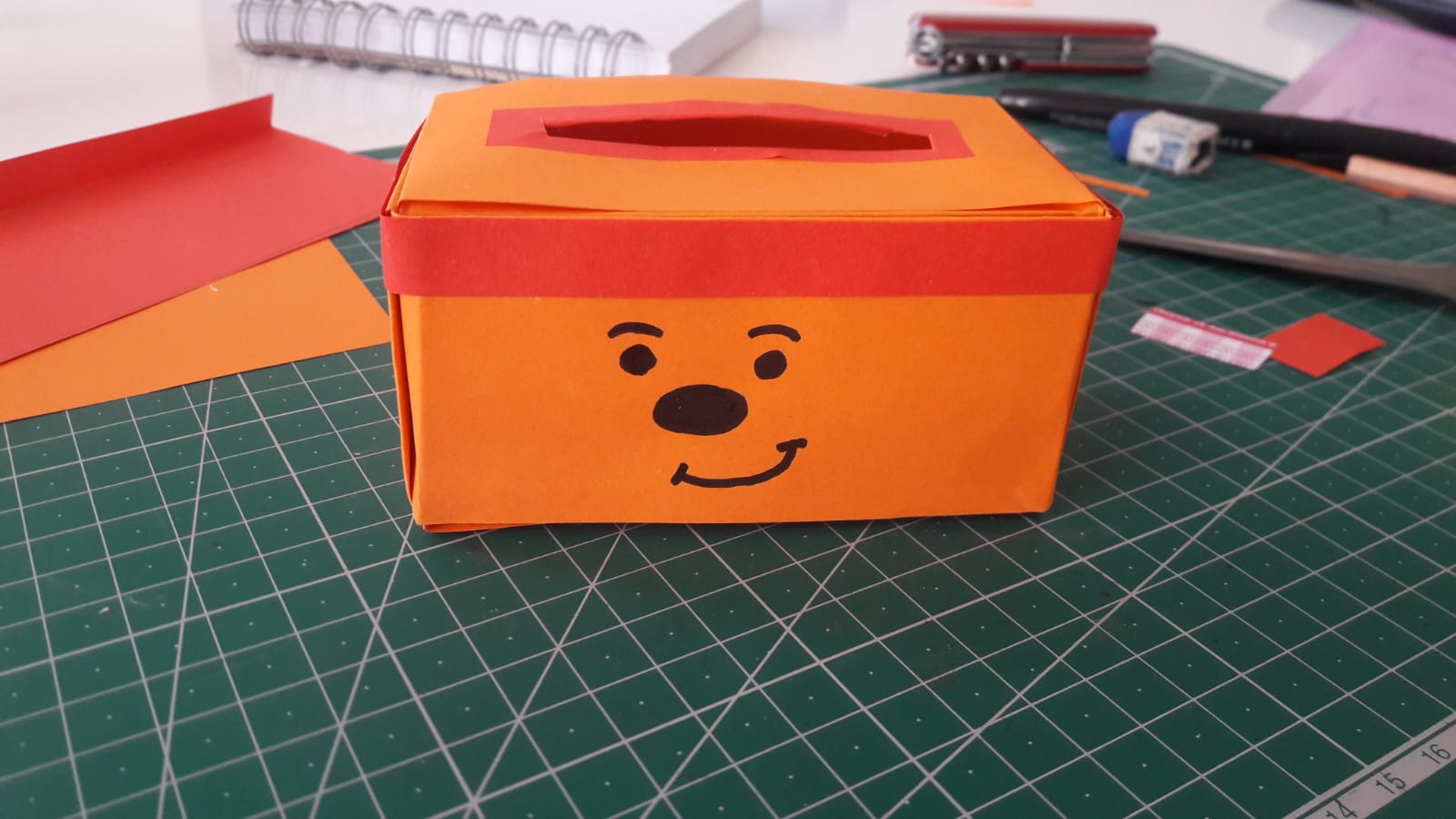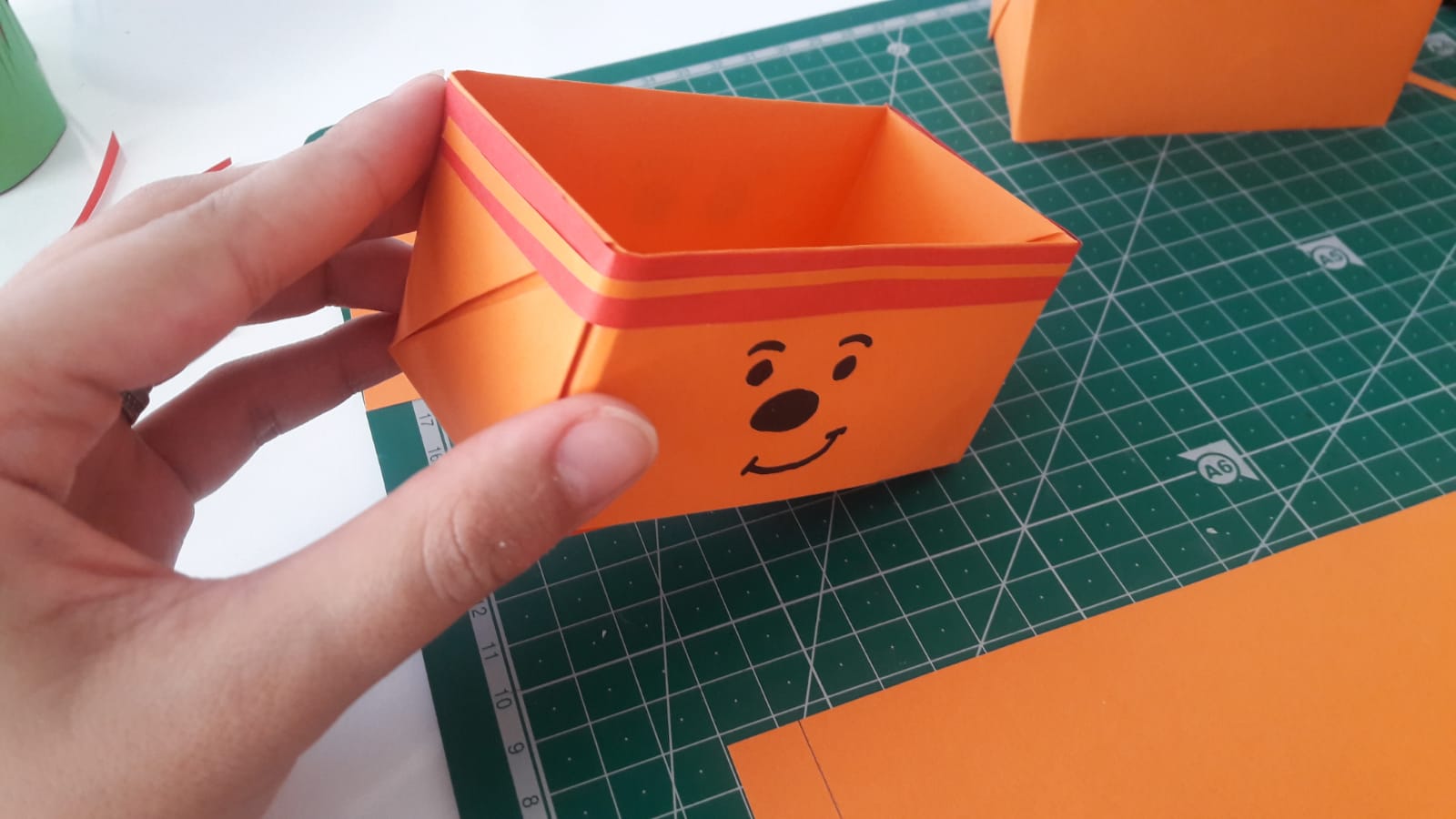 Our money bank is ready. See you in the next projects. Thank you for your support. Take care of yourselves.
Kumbaramız hazır.Sonraki projelerde görüşmek üzere.Destekleriniz için teşekkür ederim. Kendinize iyi bakın.