bienvenidos❤️||welcome❤️
---
❤️spicodelia en la naturaleza = spicodelia in nature❤️
---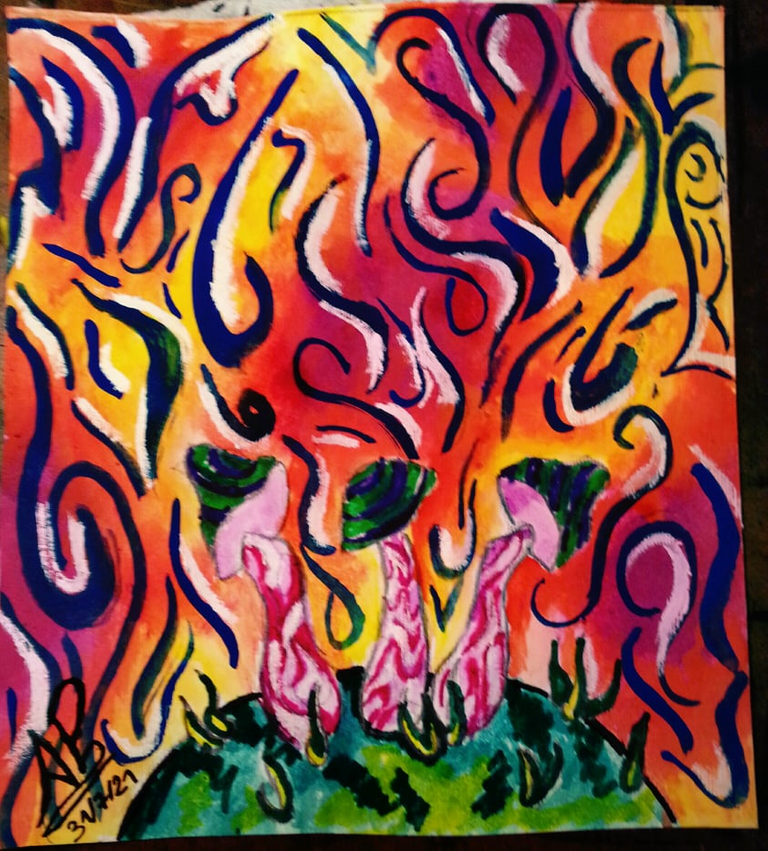 ---
Welcome again to this little corner of creativity in this post we will do something a little different that will be mushrooms with a very psychedelic wave
Bienvenidos otra vez a este pequeño rincon de creatividad en este post haremos algo un poco diferente que sera unos hongos con una onda muy psicodelica
---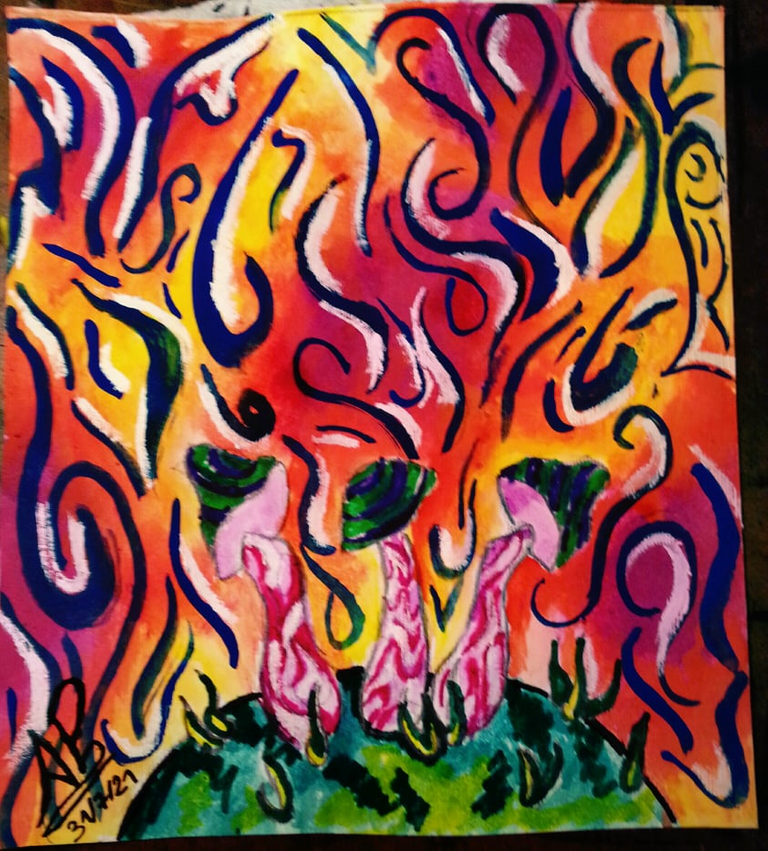 ---
Materials:
school cardboard
pencil
eraser
acrylic paint
watercolors
double tip marker
pot with water
Brushes
Materiales:
cartulina escolar
lapiz
borrador
pintura acrilica
acuarelas
marcador doble punta
pote con agua
pinceles
---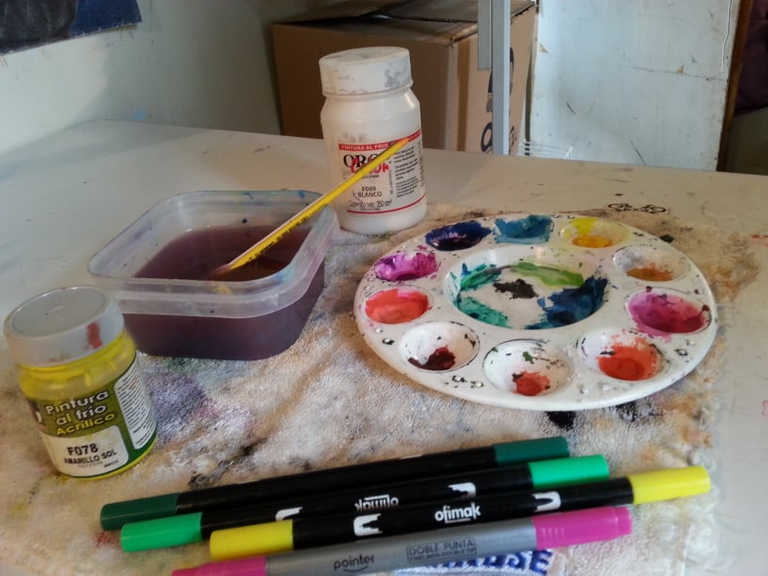 ---
We started our drawing by making a sketch that would be the planet and the three mushrooms that each one has lines where certain parts will go with pain and others with shine
Empezamos nuestro dibujo haciendo boceto que seria el planeta y los tres hongos que cada uno ditiene lineas donde iran cierta partes con dolor y otras con brillo
---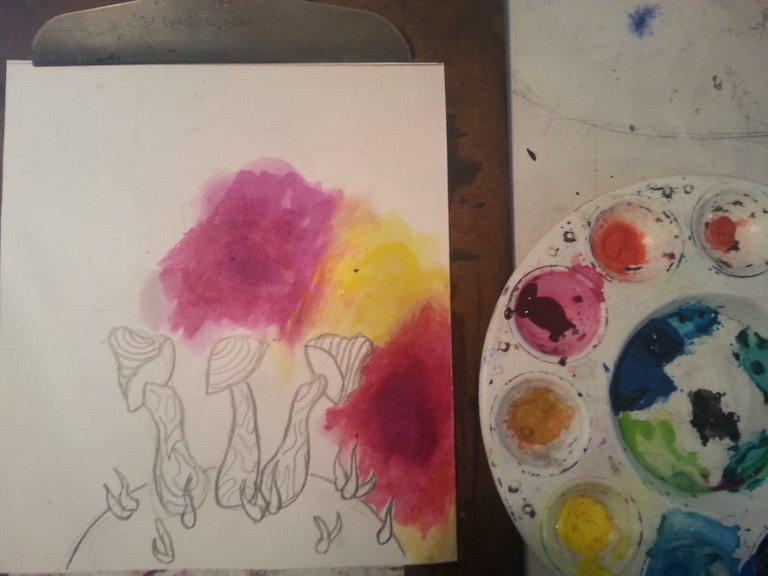 ---
I began to stain the drawing by first coloring a red tone in the center a purple and then a strong orange that later on the edges would take yellow
Empece a manchar el dibujo colorando primero un tono rojo en el tcentro un morado y despues un naranja fuerte que despues a los bordes llevaria amarillo
---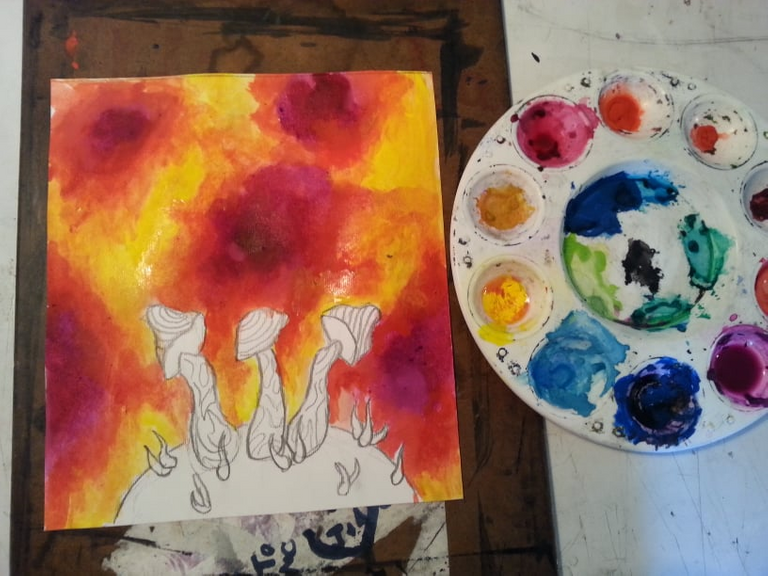 ---
This is how our background was, but to complement it, make wavy lines in blue tones
Asi es como quedo nuestro fondo, pero para complementarlo realice lineas onduladas en tonalidades azules
---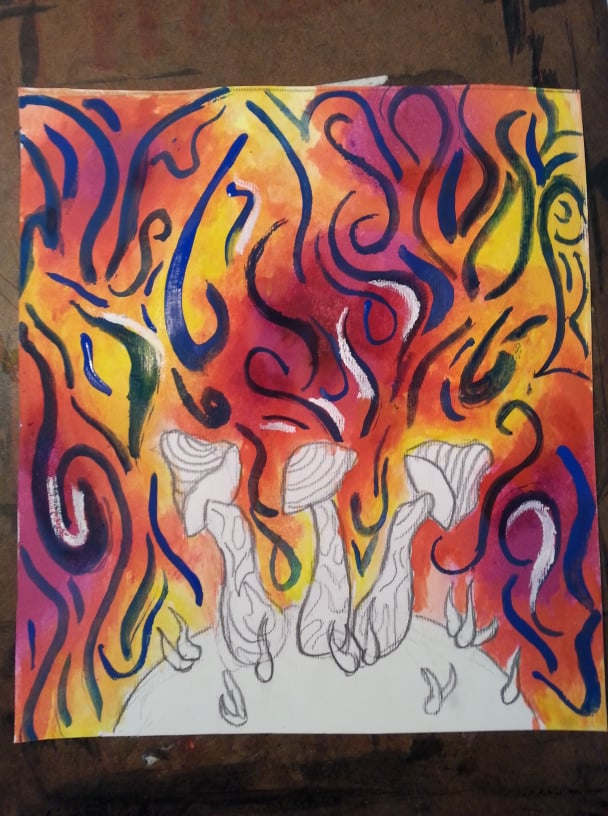 ---
Then I began to place a soft bright tone by contouring in certain parts to highlight the blue
Despues empece a colocar un tono brillante blando haciendo contorno en ciertas partes para que resalte lo azul
---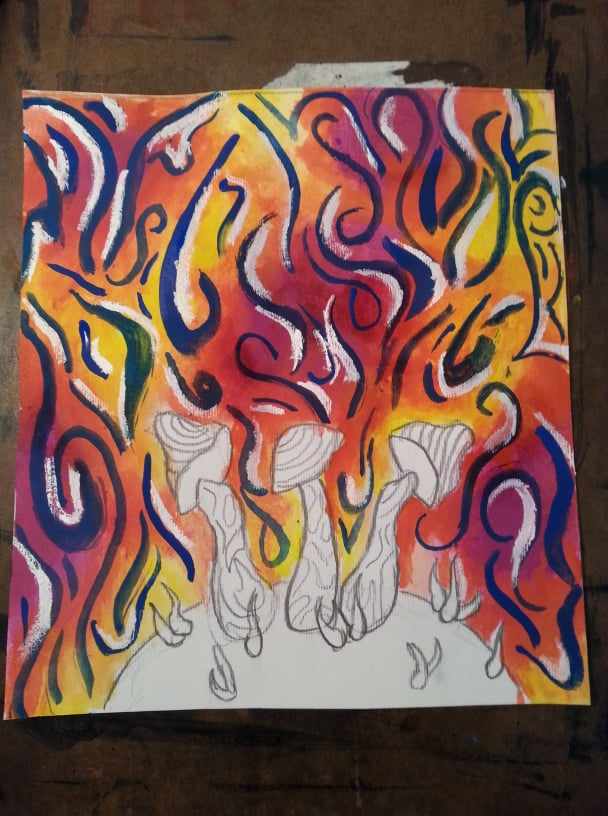 ---
At this point we are missing our mushrooms and the planet. I began by putting a light pink tone on the three stems, then with a pink marker, mark the contour and after that I painted with white so that the shape is not lost. In the hat, do something easier, which is to place in different directions with green and blue tones.
Ya en este punto nos falta nuestro hongos y el planeta. Comence poniendo un tono rosado claro en los tres tallos despues con marcador rosado marque contornoy despues de ello pinte con blanco para que no se pierda la forma. En el sombrero realice algo mas facil rapido que es colocar en diferentes direcciones con tonalidades verdes y azules.
---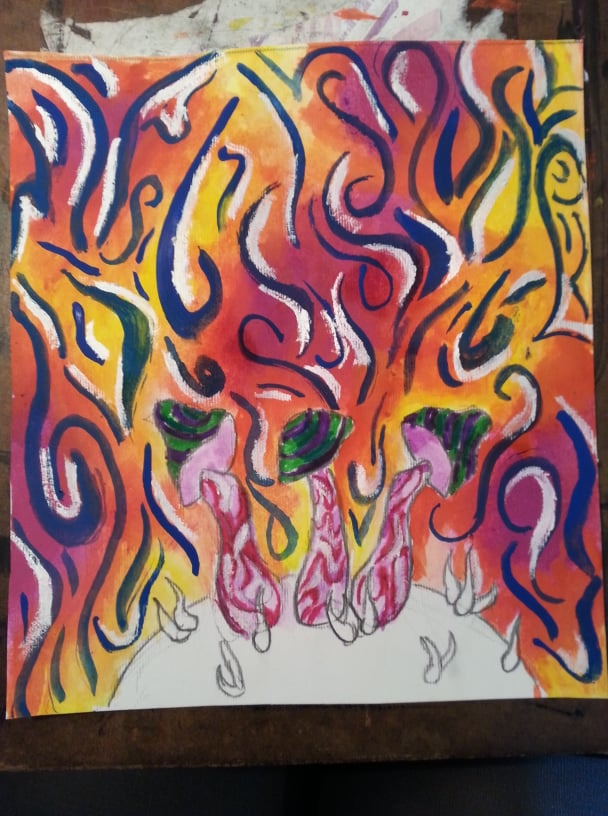 ---
For the paneta, place a light green as a base tone with accuerla and then with a marker darker tones make different types of green and finally some leaves that come out that have a yellow brightness
Para el paneta coloque como tono base con acuerla un verde claro y despues con un marcador tonalidades mas oscuras realice diferente tipos de verdes y por ultimo unas hojas que sobre salen que tienen como brillo un amarillo
---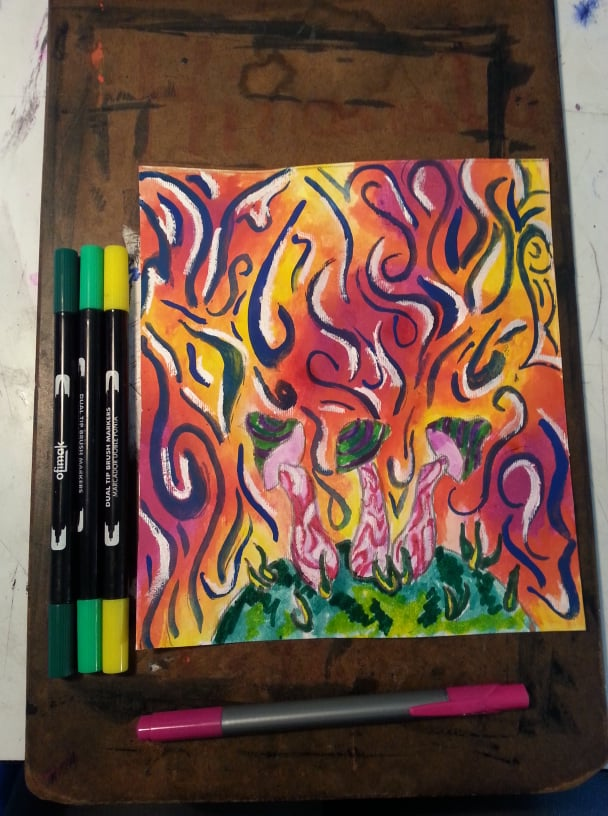 ---
To finish we need our artist signature marking the time we did it
Para terminar falta nuestra firma de artista marcando el tiempo en que lo hicimos
---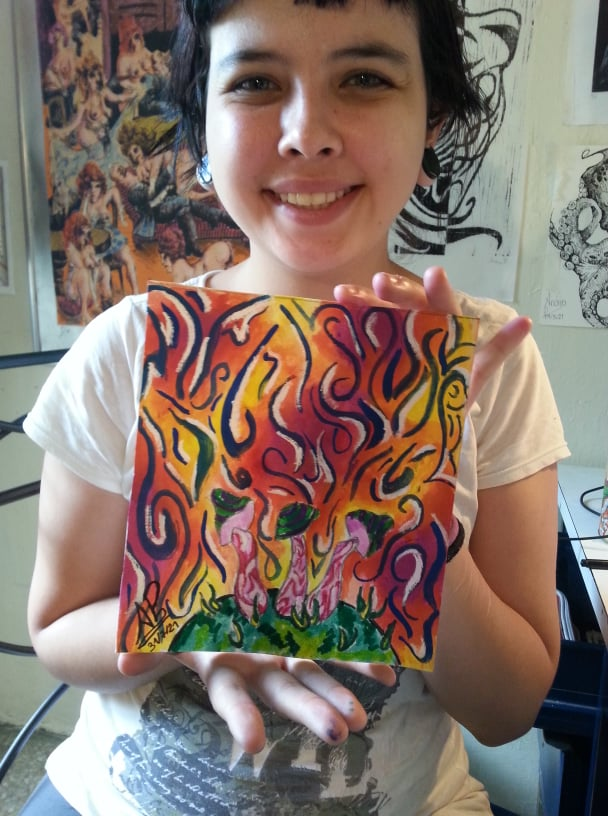 ---