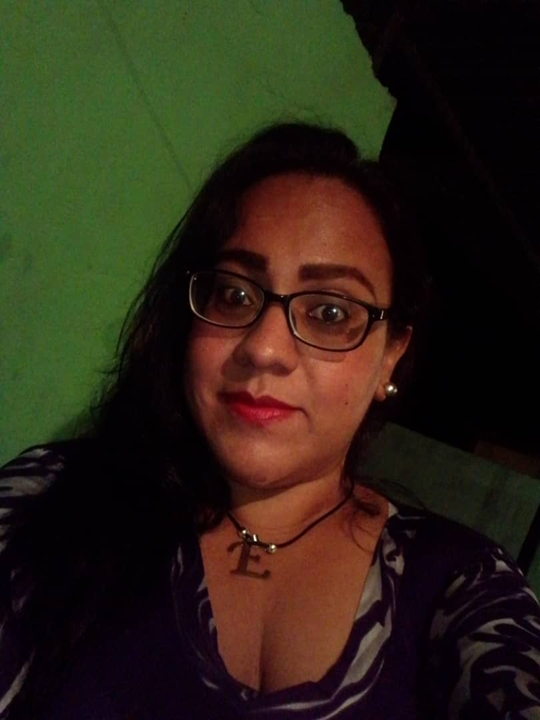 Hola querida comunidad, ésta tarde decidí unirme a una maravillosa iniciativa creada por
@cami.rojas
en la que nos invita a hacer un pequeño recuento acerca de esas películas que de alguna u otra forma han pasado por nuestras vidas dejándonos cualquier enseñanza.
Hello dear community, this afternoon I decided to join a wonderful initiative created by @ cami.rojas in which he invites us to make a small recount about those films that in one way or another have passed through our lives leaving us any teaching.
Hoy me convertiré en una crítica de holliwood para mostrarles detalladamente cada uno de los eslabones que propone esta iniciativa que me llamó mucho la atención ya que siempre me ha gustado el mundo del cine.
Today I will become a holliwood critic to show you in detail each of the links proposed by this initiative that caught my attention since I have always liked the world of cinema.
Empecemos de la siguiente manera:
Let's start as follows:
Titanic
** Titanic **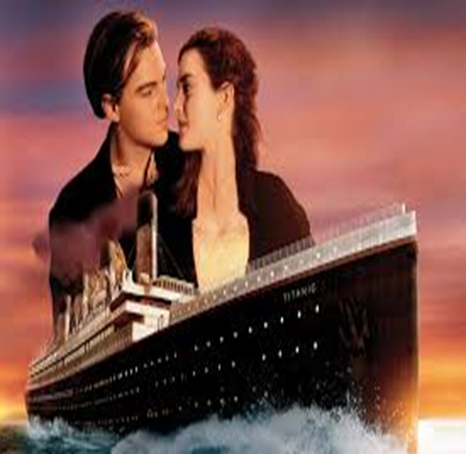 Es una película basada en hechos reales, la cual cuenta una historia de amor entre Jack (Leonardo Dicaprio) y Rose (Kate Winsley), pero en la que la trama principal se basa en el inesperado hundimiento del barco donde viajaban 2.200 pasajeros muriendo en la tragedia más de la mitad de éstos.
It is a film based on real events, which tells a love story between Jack (Leonardo Dicaprio) and Rose (Kate Winsley), but in which the main plot is based on the unexpected sinking of the ship where 2,200 passengers were traveling dying in the tragedy more than half of these.
Esta película me encanta pos sus efectos especiales y escenas tan reales y tan emotivas que cada vez que la veo me transporta a aquella fatídica noche en 1912 donde perdieron la vida tantas personas.
I love this film because of its special effects and scenes so real and so emotional that every time I see it it transports me to that fateful night in 1912 where so many people lost their lives.
Película que más me ha hecho llorar
Movie that has made me cry the most
En busca de la felicidad
Looking for happiness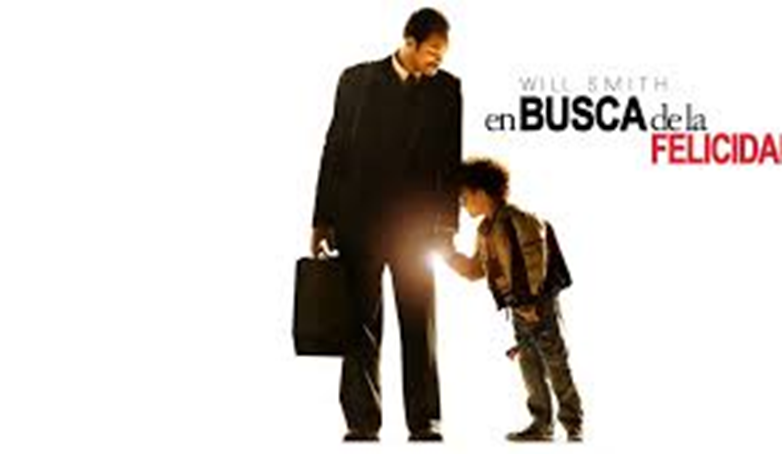 Sin duda alguna una de las películas más tristes que he visto y con la cual he llorado sin parar ha sido en busca de la felicidad, una historia en la que un padre de familia es abandonado por su esposa y decide continuar afrontándo un duro camino al lado de su hijo hasta lograr su objetivo que es encontrar un mejor trabajo para darle calidad de vida.
Undoubtedly one of the saddest movies I have seen and with which I have cried non-stop has been in search of happiness, a story in which a father of a family is abandoned by his wife and decides to continue facing a hard road to the side of your child until you achieve your goal, which is to find a better job to give you quality of life.
Dulce noviembre
Sweet November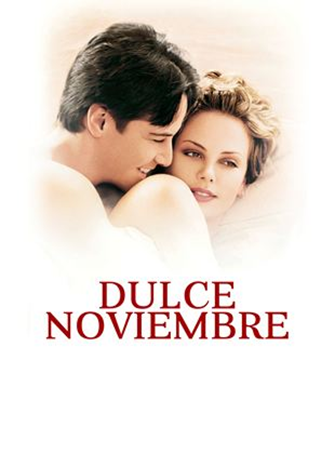 ---
Para mí una de las películas más románticas que he visto es Dulce noviembre una linda historia en la que un hombre muy centrado en la vida conoce a una mujer totalmente distinta a él y en sólo un mes de convivencia le cambia completamente la vida y la manera de ver las cosas, aunque tiene un final un poco triste porque resulta que la protagonista está desahuciada, es una historia llena de romance y con un mensaje muy bonito!
For me, one of the most romantic movies I have seen is Sweet November, a beautiful story in which a man very focused on life meets a woman totally different from him and in just one month of living together, his life and way changes completely. to see things, although it has a somewhat sad ending because it turns out that the protagonist is hopeless, it is a story full of romance and with a very beautiful message!
Dr strange
Dr strange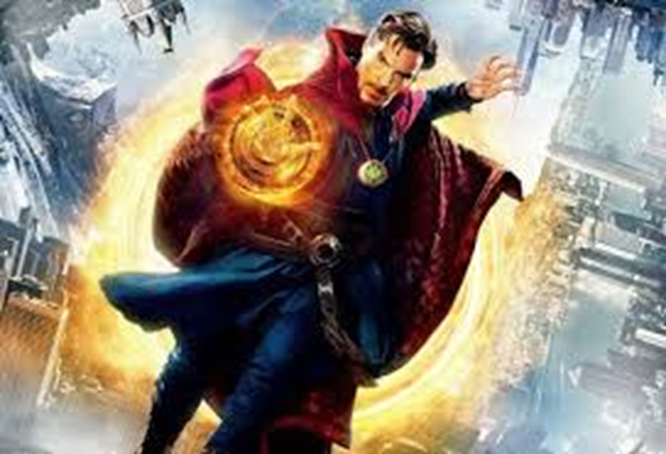 Considero que ésta película es una de las peores que he visto en mi vida, aunque tiene un comienzo interesante, después toma un sentido un poco extraño en el que reflejan imágenes que me causan una mala impresión visual y que me desagrada mucho. Además que para mí se desvía completamente del tema inicial para mí criterio!
I consider this film to be one of the worst I have seen in my life, although it has an interesting beginning, then it takes on a slightly strange meaning in which they reflect images that make a bad visual impression on me and that I dislike a lot. Also, for me it completely deviates from the initial topic for my criteria!
Película que te hizo enamorar de un actor
Movie that made you fall in love with an actor
Troya
Troy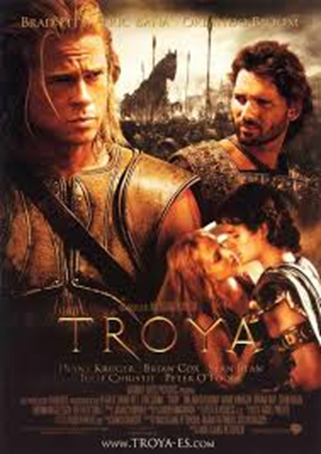 Esta película muestra una trama en el que dos reinos se encuentran en guerra por el amor de una mujer, pero ¡quien es el héroe de la película? Nada más y nada menos que Aquiles, interpretado por el bello y majestuoso actor Brad pitt, y es que cualquier papel le queda bien a ese hermoso actor que actúa de manera excelente en ésta película mostrando su lado guerrero y varonil en su máxima expresión.
This movie shows a plot in which two kingdoms find themselves at war for the love of a woman, but who is the hero of the movie? Nothing more and nothing less than Achilles, played by the beautiful and majestic actor Brad Pitt, and any role fits that beautiful actor who acts excellently in this film showing his warrior and manly side at its best.
Hotel mumbai
Hotel mumbai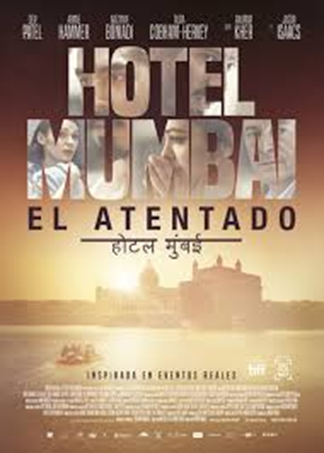 Aunque es una historia basada en hechos reales, el nombre de ésta nunca me indicó de que se trataba, fué muy impresionante ver como un grupo de jóvenes es entrenado para acabar con la vida de tantas personas sin ninguna razón.
Although it is a story based on real events, the name of it never told me what it was about, it was very impressive to see how a group of young people is trained to end the lives of so many people for no reason.
Película mejor desarrollada
Búsqueda implacable I
Relentless pursuit I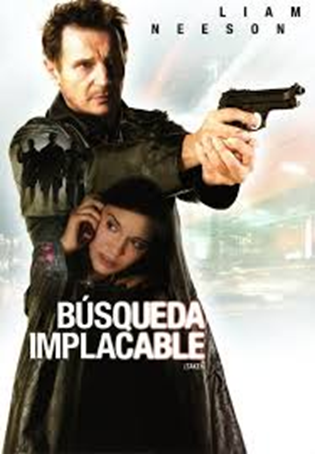 En mi criterio una de las películas mejor desarrollada que he visto en mi vida ha sido búsqueda implacable I, historia en la que un padre retirado de una agencia de espionaje atraviesa por el lamentable hecho del secuestro de su única hija y que desde ese momento pone en práctica todos los conocimientos adquiridos en su antigua profesión para dar con el paradero de su hija.
In my opinion, one of the best developed films I have seen in my life has been Relentless Search I, a story in which a retired father from an espionage agency goes through the unfortunate fact of the kidnapping of his only daughter and that from that moment puts in practice all the knowledge acquired in his old profession to find the whereabouts of his daughter.
Enredados
Tangled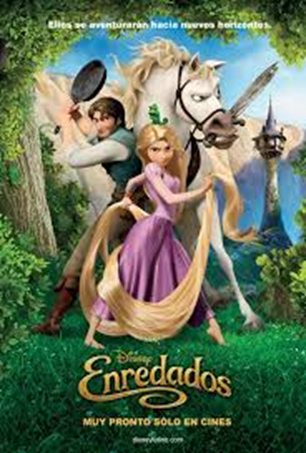 Una película animada de disney en la que una bruja descubre que la princesa del reino posee poderes mágicos que los transmite a través de su cabello y por ésta razón decide robarla, con el pasar de los años la niña se convierte en una señoirita que hará lo imposible por conocer el mundo exterior y al encontrarse a un rufián que por accidente llega a la torre donde permanece cautiva, no pierde la oportunidad de hacerlo.
An animated disney movie in which a witch discovers that the princess of the kingdom possesses magical powers that she transmits through her hair and for this reason she decides to steal it, over the years the girl becomes a lady who will do the same. impossible to know the outside world and when she meets a ruffian who accidentally reaches the tower where she remains captive, she does not miss the opportunity to do so.
Mi abuelo es un peligro
My grandfather is a danger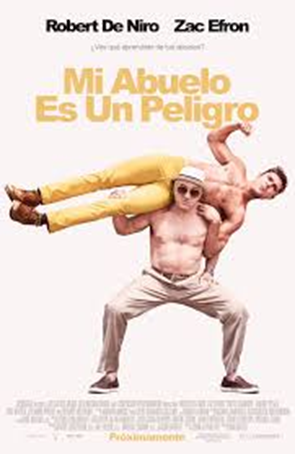 De verdad que ésta película tiene el nombre bien puesto y aunque no lo crean me recuerda a mi abuelo paterno quien ya partió al cielo, quien se iva a imaginar que un abuelo que es una figura que uno tienda a ver con tanto repeto pueda ser tan desordenado, abusivo, sinvergueza, grosero y muchas tantas cosas que podemos ver en esta graciosa historia, no paré de reir de principio a fín.
Really, this movie has a good name and although you may not believe it, it reminds me of my paternal grandfather who has already gone to heaven, who is going to imagine that a grandfather who is a figure that one tends to see with so much respect can be so messy, abusive, scoundrel, rude and many many things that we can see in this funny story, I did not stop laughing from beginning to end.
Película que todos aman y yo no
Movie that everyone loves and I don't
Star wars
Star wars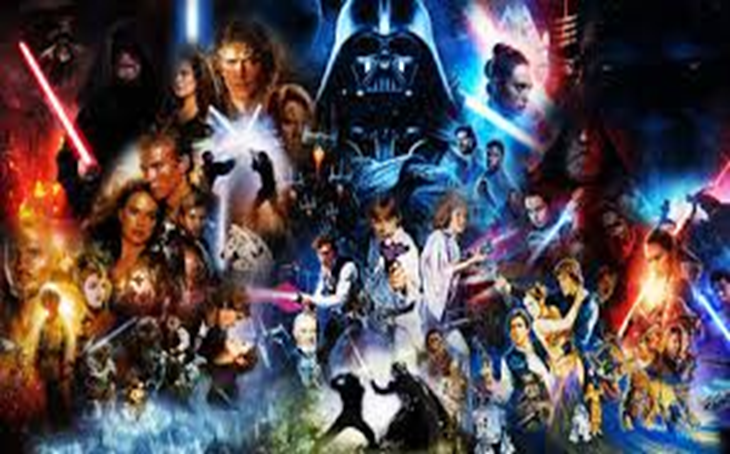 Esta película es muy querida en el mundo del cine, tan es así que posee una zaga completa, pero a mí personalmente no me gusta para nada, tal es el desagrado que ni siquiera me he tomado la molestia de verla completa nunca.
This film is much loved in the world of cinema, so much so that it has a complete behind, but I personally do not like it at all, such is the dislike that I have never even bothered to see it in its entirety.
Mis queridos y apreciados lectores de ésta manera finaliza éste maravilloso recorrido por el mundo del cine, espero mi publicación halla sido de su agrado, nos vemos en otra oportunidad. Feliz noche!
My dear and appreciated readers in this way ends this wonderful journey through the world of cinema, I hope my publication has been to your liking, see you another time. Good night!

El texto fué traducido a través de google traductor
The text was translated through google translator