Greetings friends.
Saludos amigos.


Yesterday I was talking with a friend about fears, our daughters are afraid of starting high school, and that has them disturbed. There are many types of fears, some seem silly but for the person who has them it is not just anything, it is something that can paralyze them.
Ayer estuve hablando con una amiga a cerca de los temores, nuestras hijas tienen temor de empezar el liceo, y eso las tiene perturbadas. Hay muchos tipos de temores, algunos parecen tontos pero para la persona que los tiene no es cualquier cosa, es algo que puede llegar a paralizarlos.


One of the things I never thought I would achieve was driving. I am a nervous person, and driving seemed complicated and also dangerous, so I never imagined myself behind the wheel.
Una de las cosas que jamás pensé lograr fue manejar. Soy una persona nerviosa, y eso de manejar me parecía complicado y además peligroso, así que nunca me imagine tras el volante.


When we had our first daughter, I would go to work by bus with her since her daycare was close to my work so that she would be close to me in case of an emergency. At that time, crime was very unleashed and every day a co-worker would arrive saying that she had been robbed. The news or some neighbor told me about the robberies on the buses and that made me very nervous. Every time I had to get on a bus I was very tense, the journey to my house was 40 minutes and I had to take 2 buses.
Cuando tuvimos nuestra primer hija, yo iba al trabajo en autobús con ella ya que la guardería quedaba cerca de mi trabajo para tenerla cerca en caso de alguna emergencia. En ese entonces, la delincuencia estaba muy desatada y cada día llegaba alguna compañera de trabajo contando que la habían robado. Las noticias o algún vecino me contaba de los robos en los autobuses y eso me ponía muy nerviosa. Cada vez que me tocaba subirme a un autobús iba muy tensa, el trayecto a mi casa eran 40 minutos y debía tomar 2 autobuses.


I was so afraid of going by bus that I told my husband that he should teach me to drive, at that time we had a synchronous car, my husband was teaching me but when my daughter cried I got stressed and it was a disaster, the car would turn off and finally, I told him that he would not learn to drive synchronously.
Fue tanto mi temor a ir en autobús que le dije a mi esposo que debía enseñarme a manejar, en ese entonces teníamos un carro sincrónico, mi esposo me estaba enseñando pero cuando mi hija lloraba me estresaba y era un desastre, el carro se me apagaba y en fin, le dije que no aprendería a manejar sincrónico.


So we bought my automatic car. I learned relatively quickly, of course in an industrial area where a car passes sporadically... I had the big test, driving on the highway, it made me very tense, but I thought I had to do it so I wouldn't take a bus again. It's funny to think that this fear helped me overcome my fear of driving.
Entonces compramos mi carro automático. aprendí relativamente rápido, claro en una zona industrial donde pasa un carro esporádicamente... Me tocó la gran prueba, manejar en la autopista, me ponía muy tensa, pero pensaba en que debía lograrlo para no volver a tomar un autobús. Es cómico pensar que ese temor, me ayudó a superar el temor a manejar.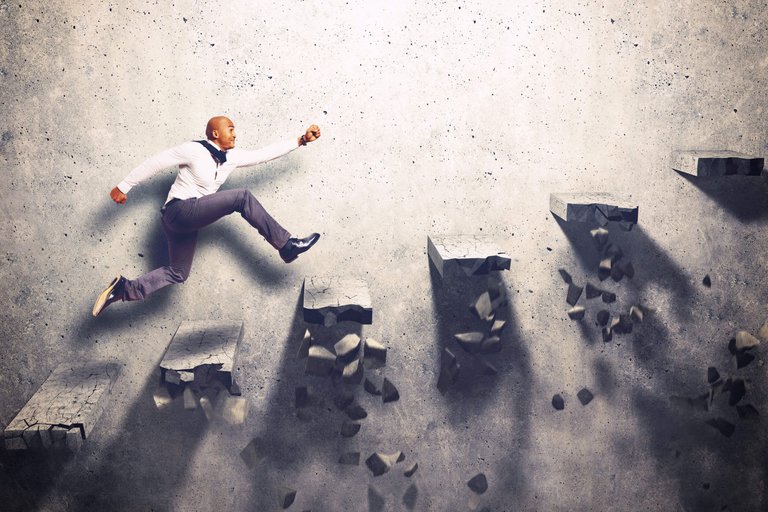 Source
Little by little I gained confidence and managed to have control, then it was my husband who was nervous that I would drive to work alone, and he would not be there by my side for any emergency, but I managed.
Poco a poco fui adquiriendo confianza y logré tener el control, luego era mi esposo el que estaba nervioso de que me fuera sola manejando al trabajo, ya él no estaría allí a mi lado para cualquier emergencia, pero lo logré.


Today I thank God for my car, I can get around easily in a short time. Now I have 2 girls and it is a privilege to have my own car.
Hoy doy gracias a Dios por mi carro, puedo movilizarme con facilidad en poco tiempo. Ahora tengo 2 niñas y es un privilegio tener carro propio.


There are different types of motivations in life, in my case a fear helped me to achieve something good, to overcome a greater fear. I know that fear is not good but in this case it brought out something positive in me.
Hay diferentes tipos de motivaciones en la vida, en mi caso un temor me ayudo a lograr algo bueno, superar un temor mayor. Sé que el temor no es bueno pero en este caso sacó algo positivo en mi.


My mom, on the contrary, I have always classified her as a warrior, she is not afraid of anything and achieves everything she sets out to do, except driving, my dad teaches her but she is afraid, of course her car is synchronous, and there I think That's the problem, I've told my dad to sell that car and buy an automatic one, I'm sure she can do it that way, but my dad says that if she learns to drive synchronously, she learns to drive a truck... it's true, but, The idea is that at least she drives her car, to encourage her I tell her that if I can drive, anyone who wants to can do it Lol, especially her who is a warrior.
Mi mamá por el contrario, siempre la he catalogado de guerrera, ella no le teme a nada y logra todo lo que se propone, excepto manejar, mi papá la enseña pero a ella le da temor, claro su carro es sincrónico, y allí creo que está el problema, le he dicho a mi papá que vendan ese carro y compran uno automático, estoy segura que así ella puede lograrlo, pero mi papá dice que si ella aprende a manejar sincrónico aprende a manejar un camión… es verdad, pero, la idea es que al menos maneje su carro , para darle ánimo le digo que si yo puedo manejar, cualquier persona que se lo proponga pude lograrlo Lol, sobre todo ella que es guerrera.


Each person has a fear to overcome, even those who seem to fear nothing, but it is possible to overcome fears, perhaps with good motivation or simply by personal challenge.
Cada persona tiene un temor qué superar, aun aquellas que parecen no temerle a nada, pero sí es posible superar los temores, tal vez con una buena motivación o simplemente por reto personal,


---
---
Gracias por visitar mi publicación.
Thanks for visiting my publication.