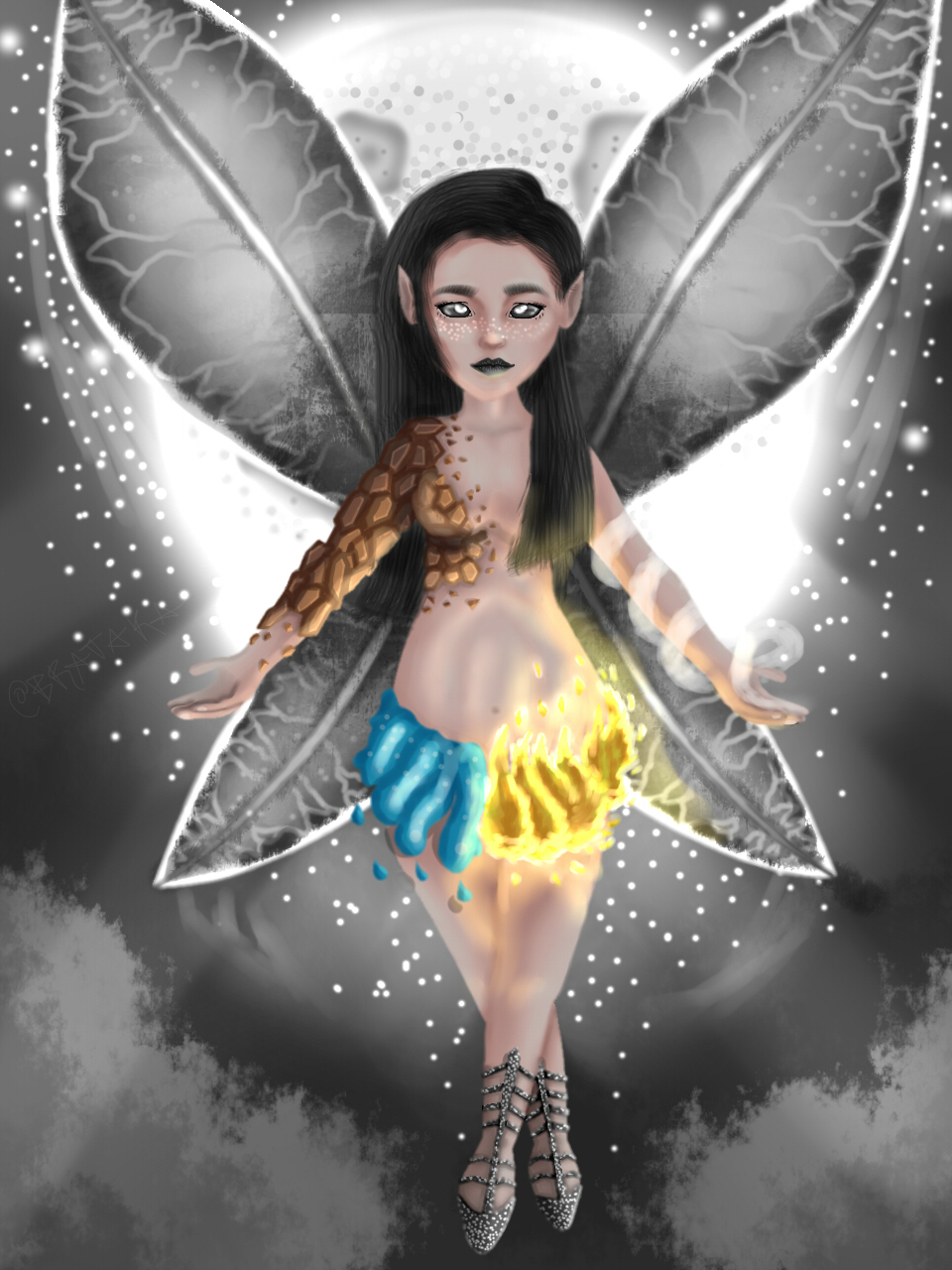 Regina in Latin means Queen
Regina exists since the creation of the world, so she is known as the queen of the fairies and protector of the planet earth, I have been the only fairy capable of controlling the 4 elements, because of all my power I am considered a goddess, capable of blessing and punishing, bringing prosperity and devastation in a single moment, every natural disaster that occurs is produced by the anger I feel when I see how humans destroy my planet, I still have some hope that they change, otherwise I will have to exterminate another race harmful to the world.
Regina existe desde la creación del mundo, por lo que se le conoce como la reina de las hadas y protectora del planeta tierra, he sido única hada capaz de controlar los 4 elementos, debido a todo mi poder me consideran una diosa, capaz de bendecir y de castigar, de traer prosperidad y devastación en un solo instante, cada desastre natural que ocurre es producido por la ira que siento al ver como los humanos destruyen mi planeta, aun tengo algo de esperanza de que cambien, de lo contrario tendré que exterminar a otra raza nociva para el mundo.
Process / Proceso
Boceto Y Lineart / ketch and Lineart
I had a hard time making that little story XD, well, I started to make the sketch from a pose I did myself, since I haven't practiced much full body drawing, once I finished the sketch, I started to draw the lineart, without exaggerating it is the most detailed drawing I have done, this is my participation for the contest @fuerza-hispana on the theme, dark fairies.
Me costo hacer esa pequeña historia XD, bueno, comencé hacer el boceto a partir de una pose que hice yo mismo, ya que no he practicado mucho dibujos a cuerpo completo, una ves termine el boceto, comencé a dibujar el lineart, sin exagerar es el dibujo mas detallado que he hecho, esta es mi participación para el concurso @fuerza-hispana sobre el tema, hadas oscuras.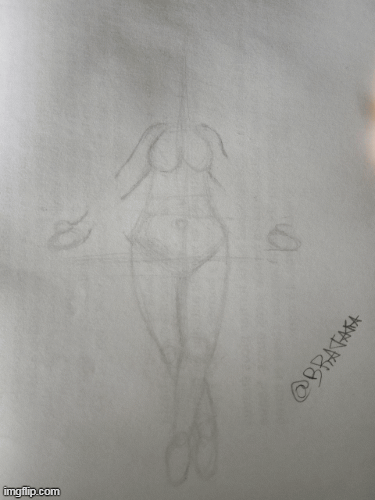 Painted / Pintado
Originally I was not going to make a dark fairy as such, I had the idea of making a natural fairy, controlling the same elements but the wings would be green, representing leaves, but I had to modify it to comply with the rules of the contest, first I began to paint skin to give it the shape and contrast, then I began to paint the elements starting with the fire as it would be the most striking in all the painting.
Originalmente no iba hacer un hada oscura como tal, tenia la idea de hacer un hada natural, controlando los mismos elementos pero las alas serian verdes, representando hojas, pero tuve que modificar lo para cumplir con las reglas del concurso, primero empece a pintar piel para darle la forma y contraste, luego comencé a pintar los elementos comenzando por el fuego ya que seria el mas llamativo en todo el pintado.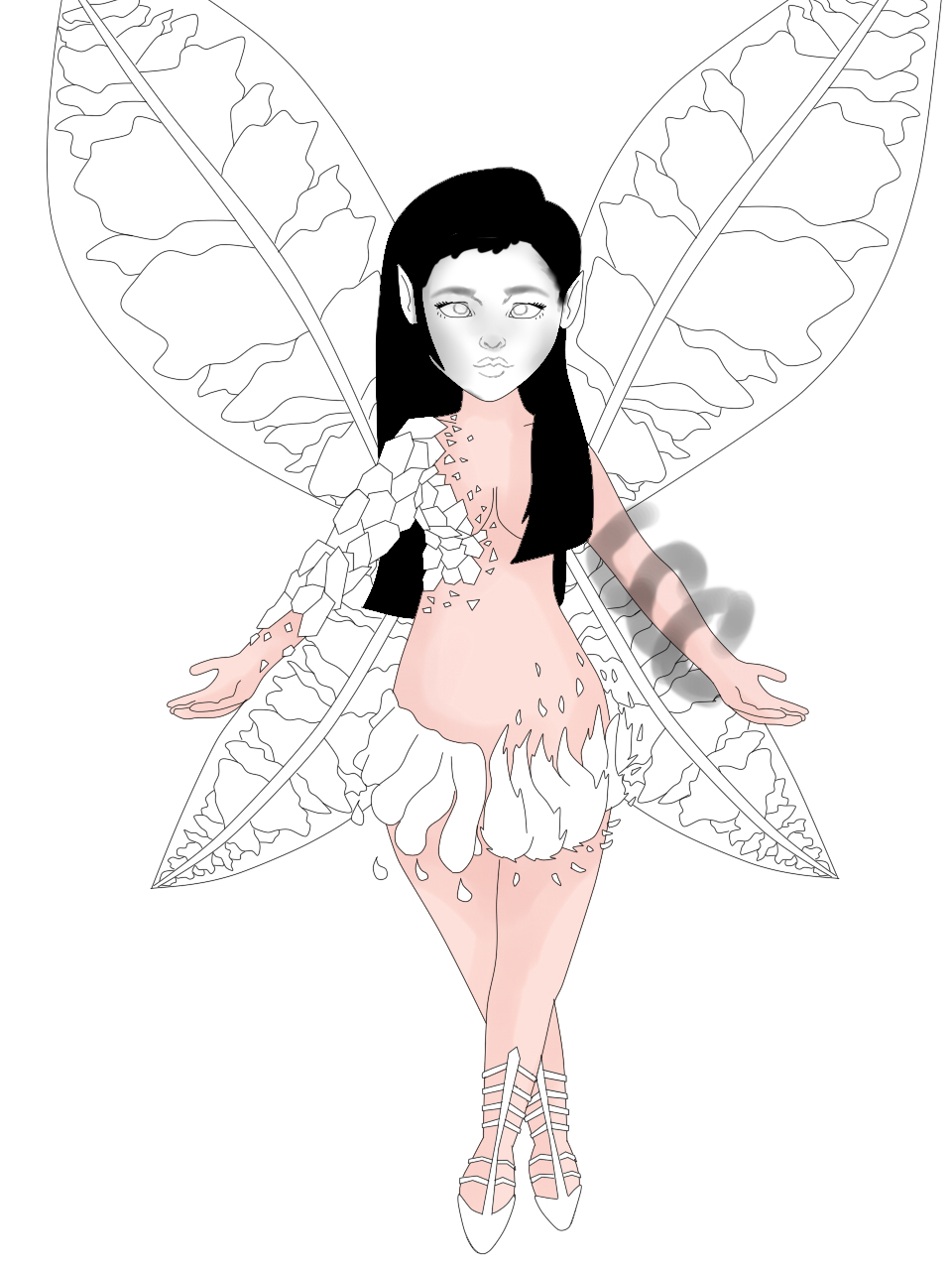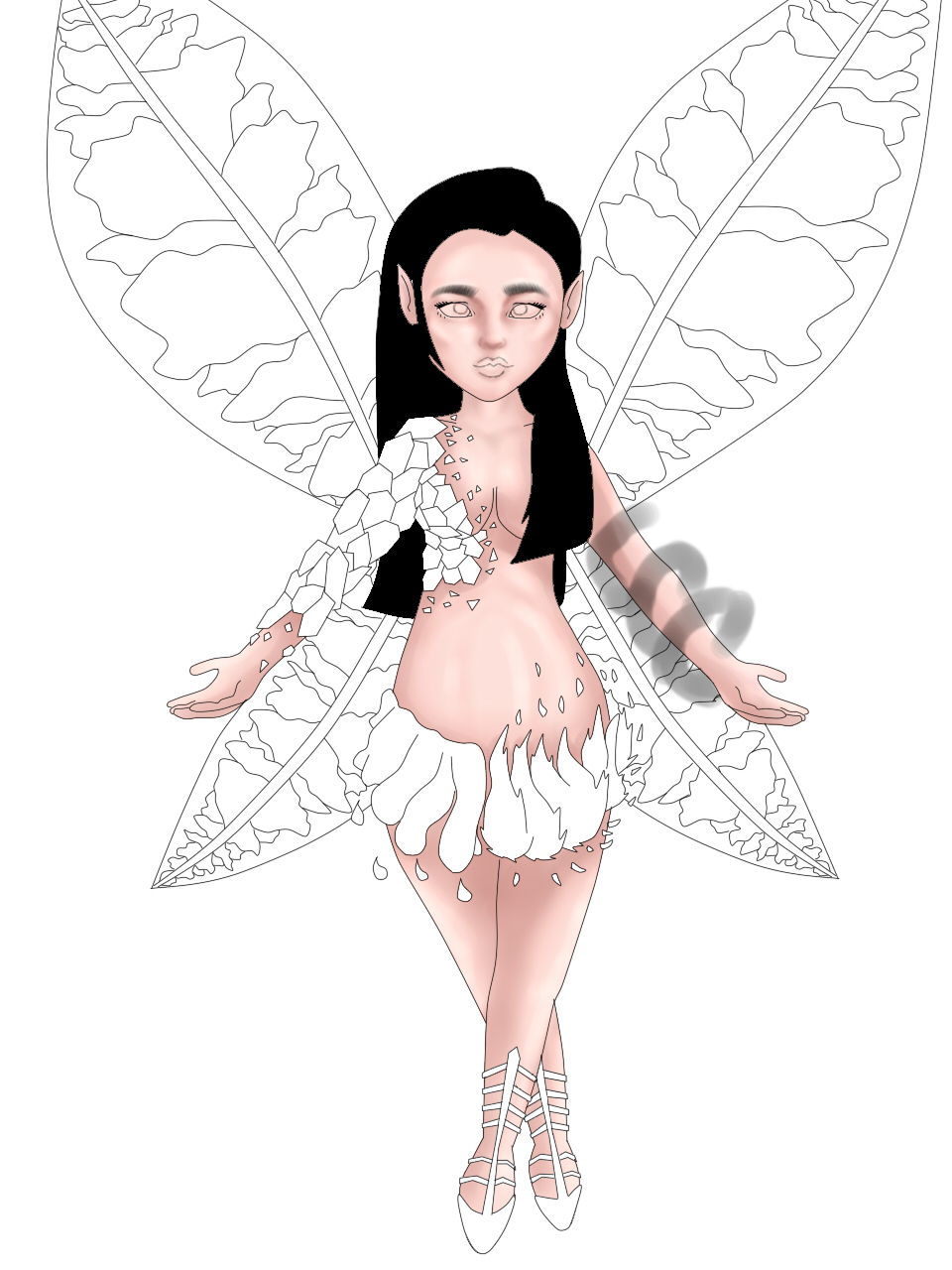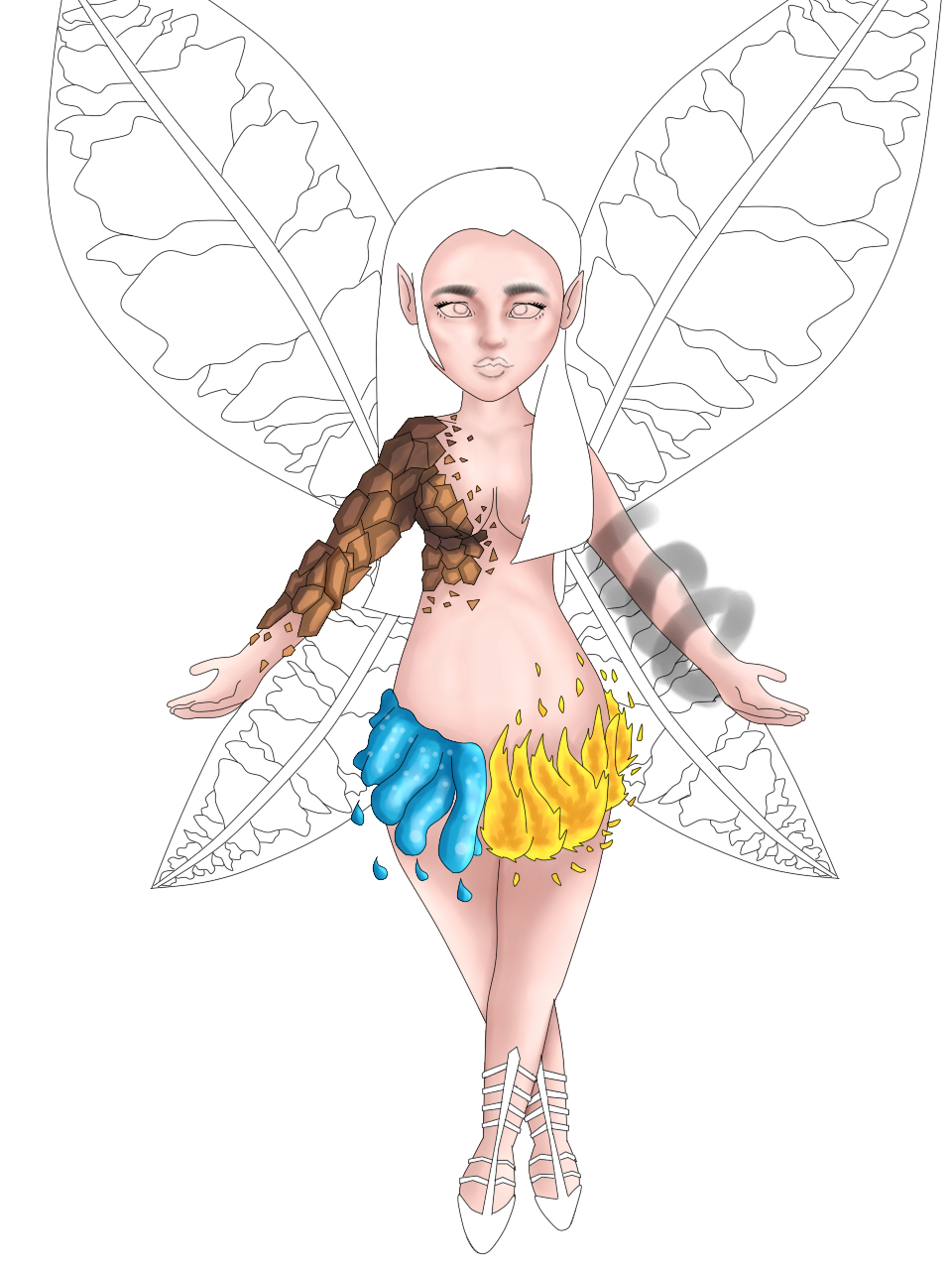 Shadows / Sombras
The shadows in this case were quite simple because we were against moonlight, so it was just a matter of painting in black and lowering the opacity.
Las sombras en este caso fueron bastante simples porque estábamos a contra luz emitida por la luna, entonces solo fue cuestion de pintar en negro y bajar la opacidad.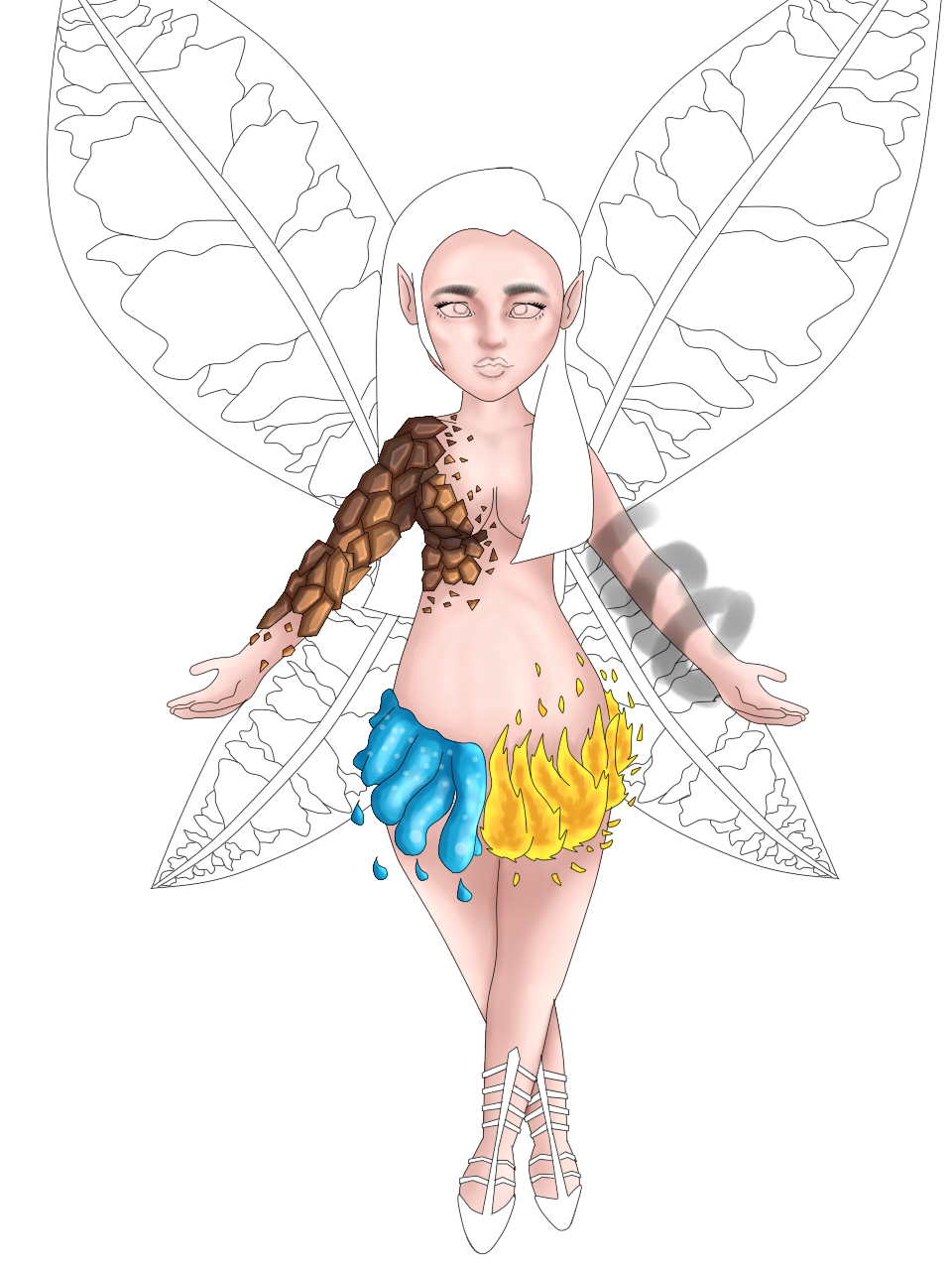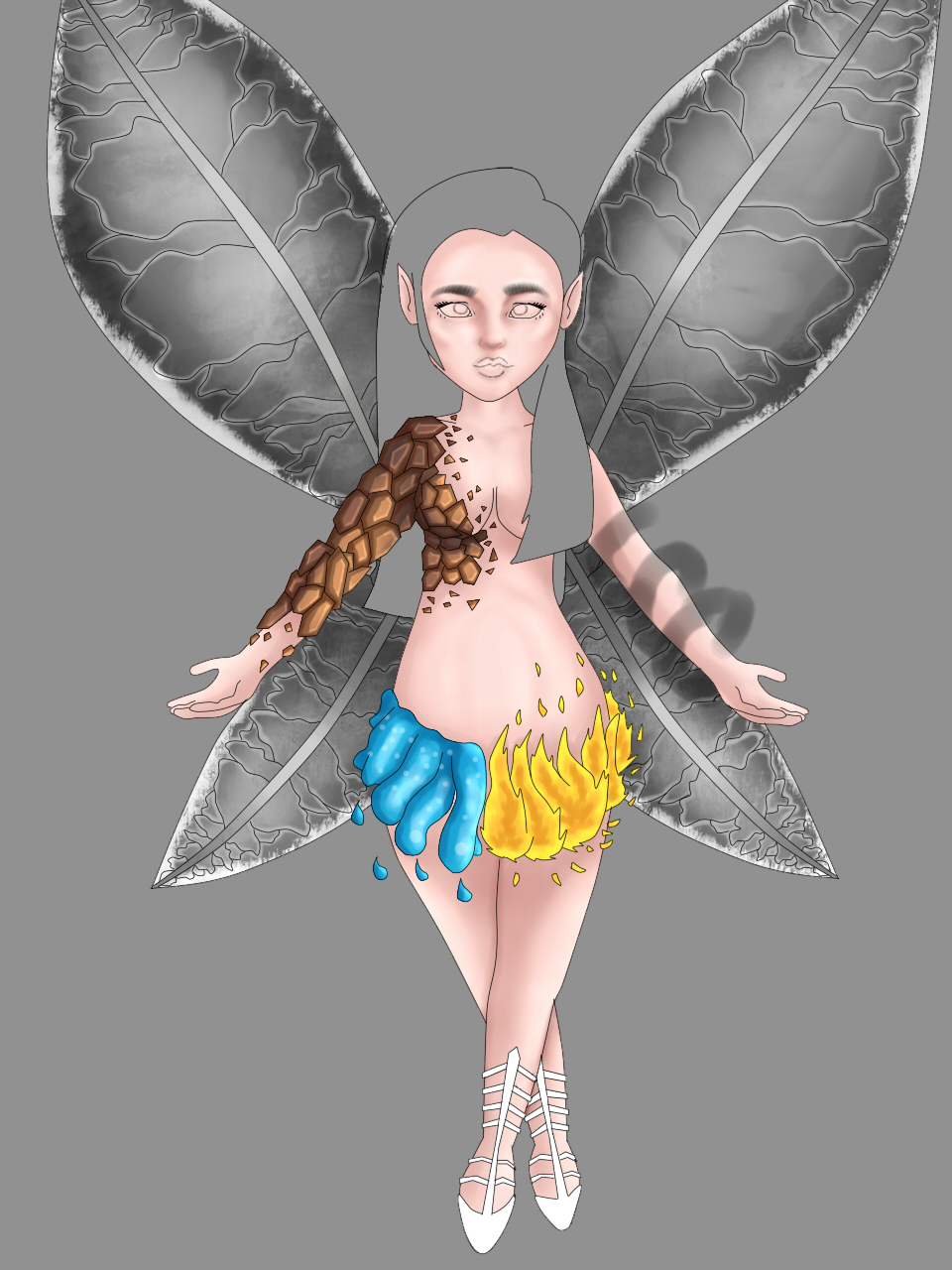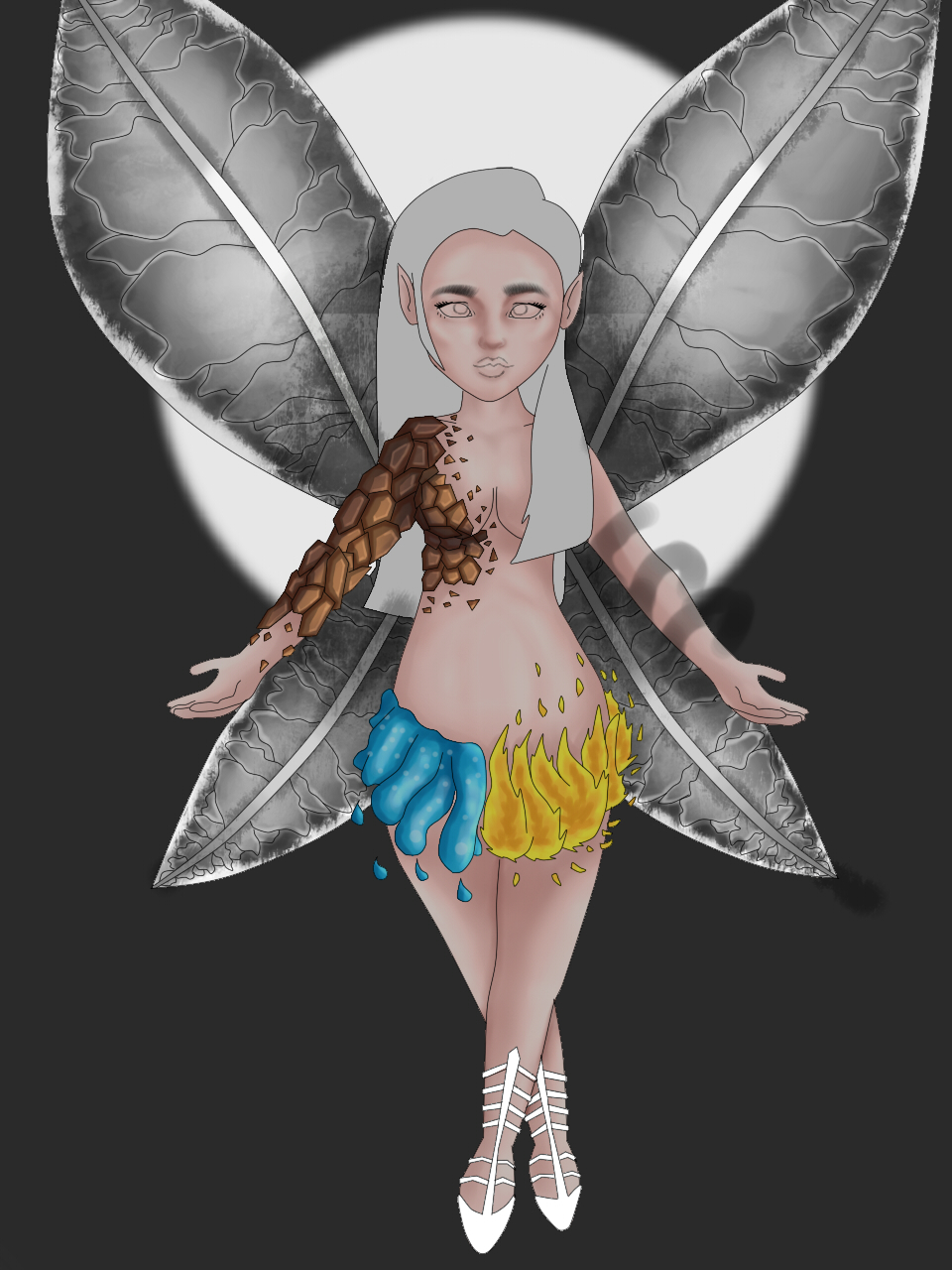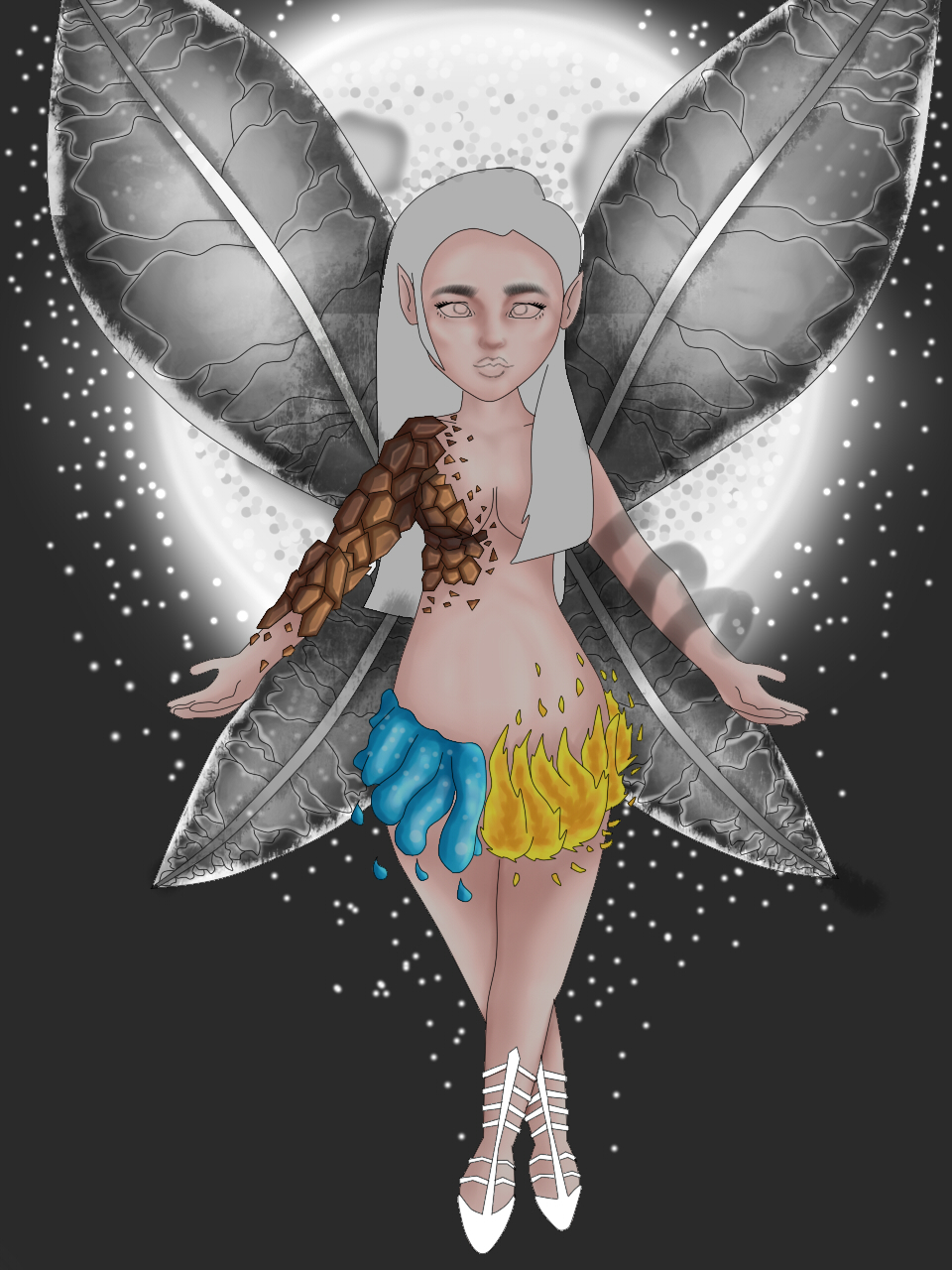 Glows / Brillos
The theme of the glitter is also easy since it was only generated by fire, so the yellow glitter and the shadow gave a very nice effect
El tema de los brillos también esta fácil ya que solo lo generaba el fuego, entonces mas el brillo amarillo y la sombra daba un efecto bastante bonito.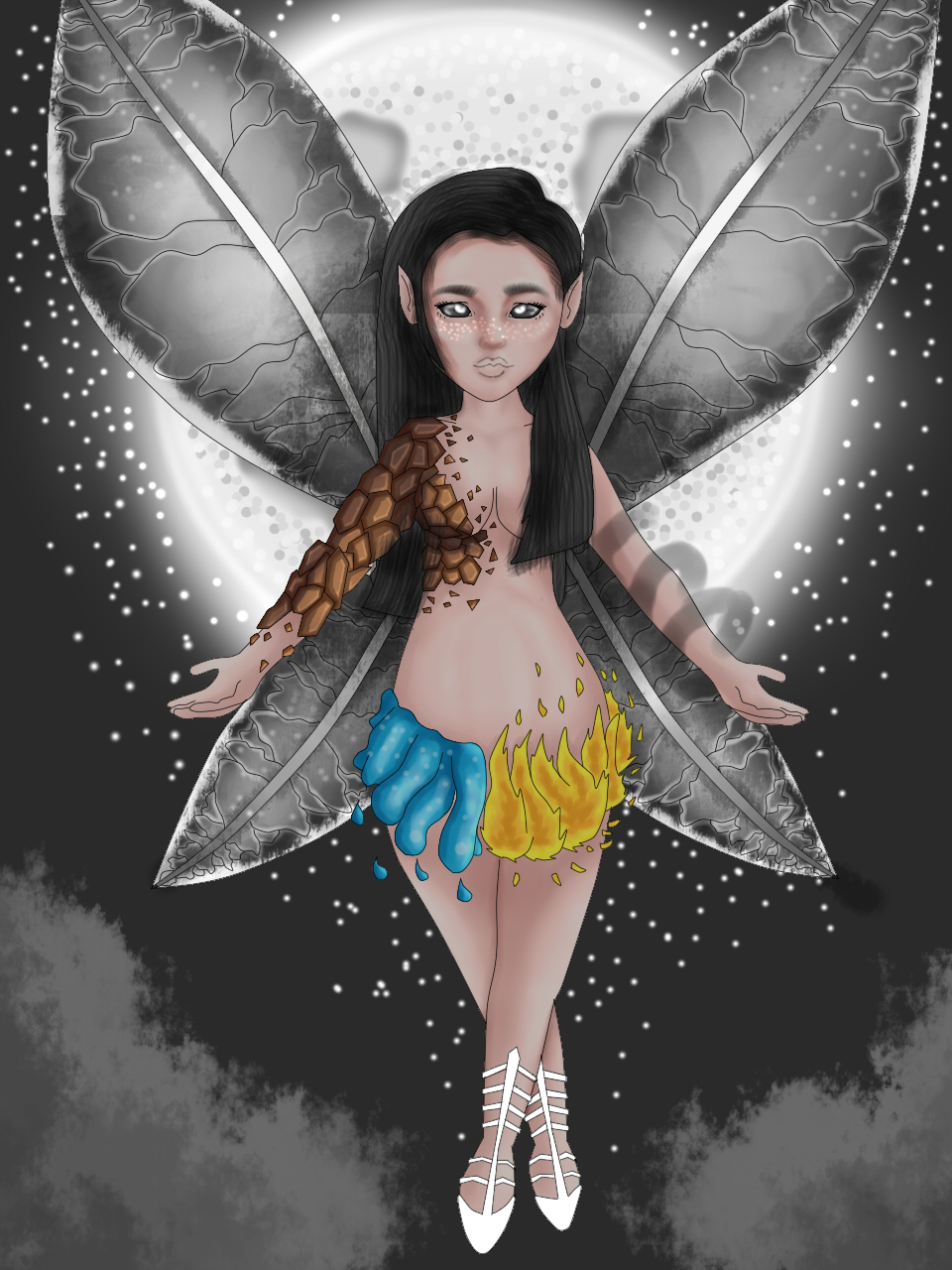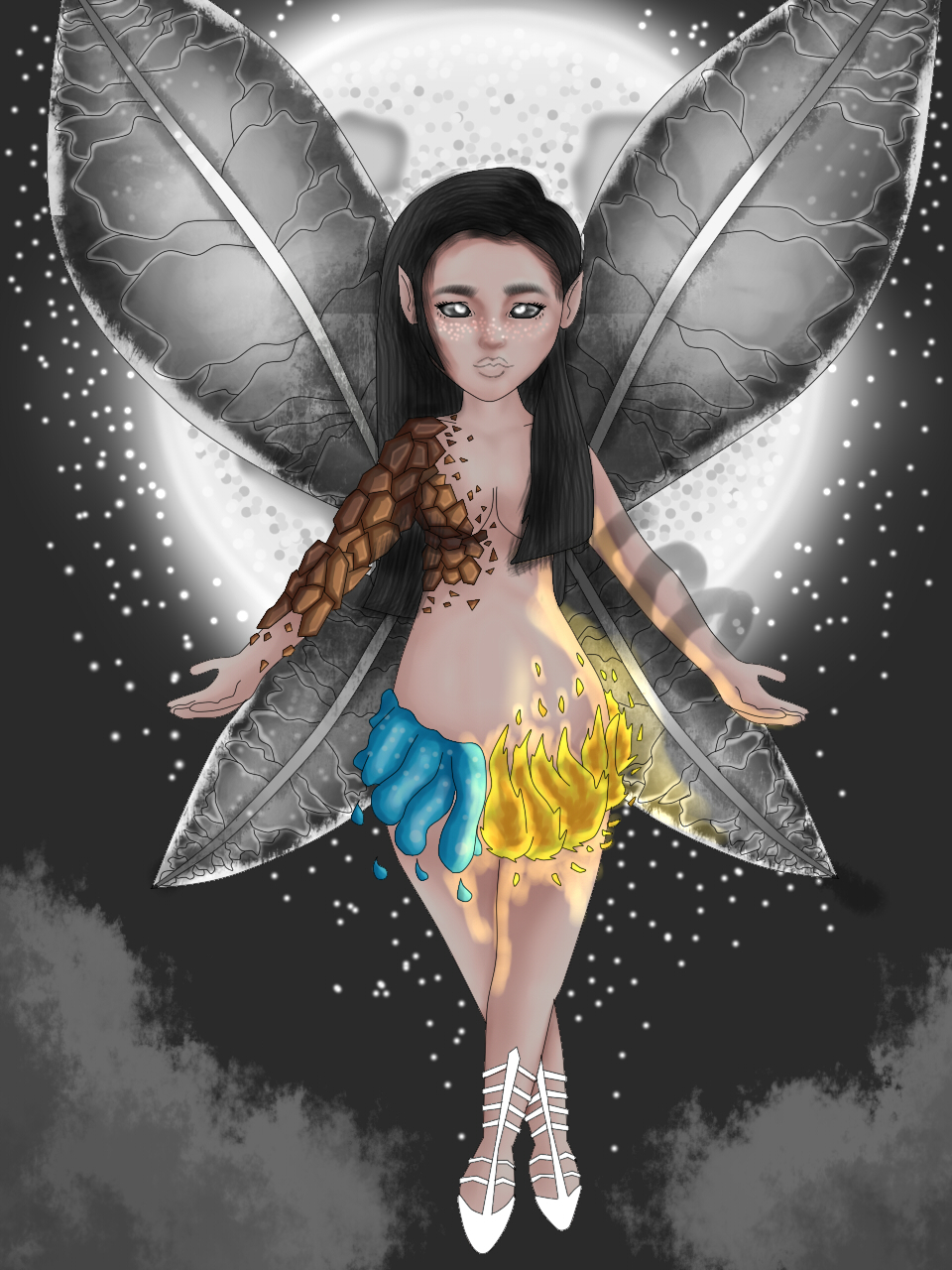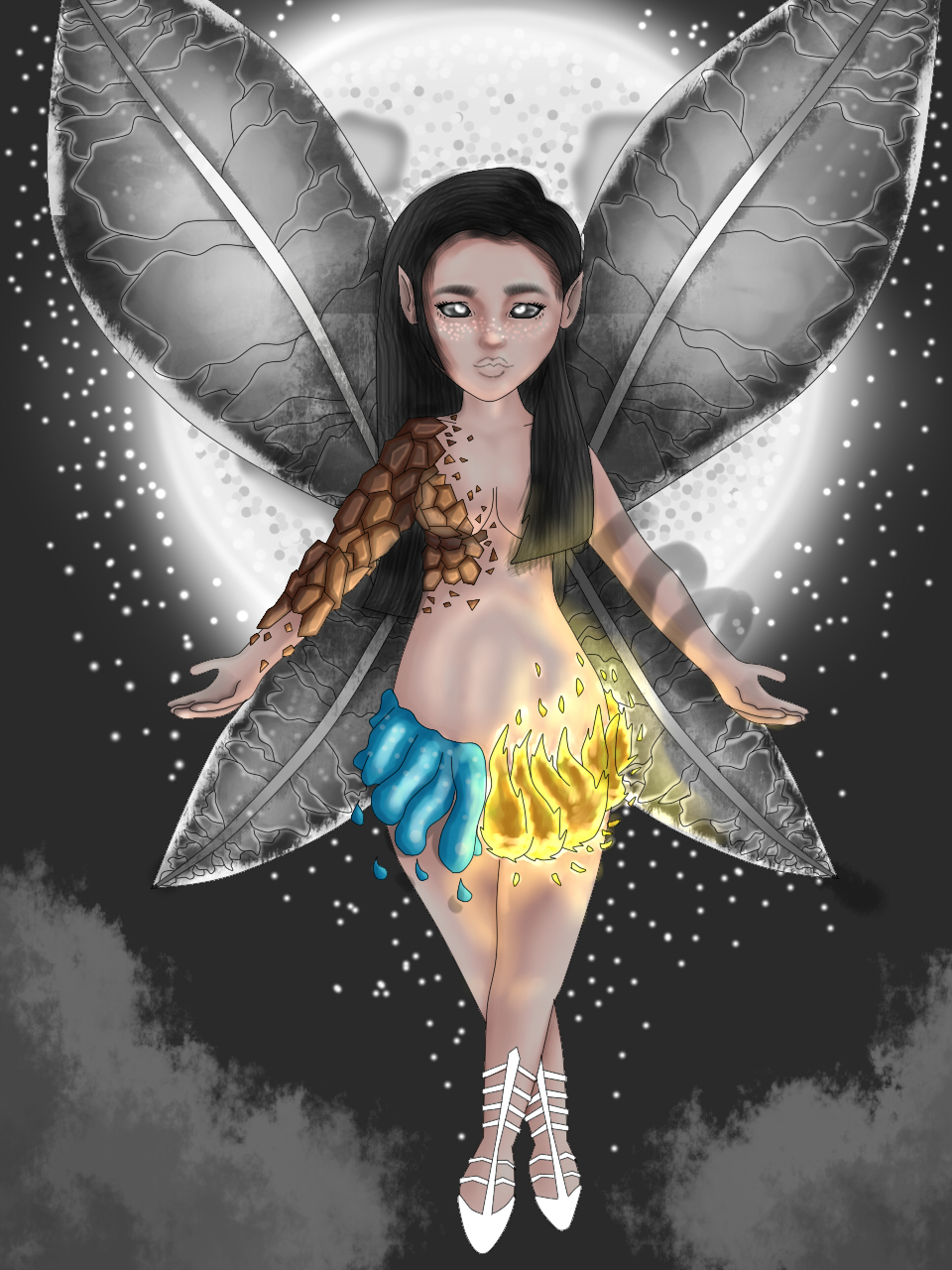 Details / Detalles
I had to give the body a lot of shape with ultra small brushes, I didn't realize it until I finished the drawing because it turns out that the size of the canvas was not the one I normally use, after giving all the shape and shadows to the body we went on to the details of the face, which were quite difficult, without exaggerating even a little bit it is very difficult to paint in such a reduced space, that's why if you notice the sketch I made the eyes in the lower part of the sketch, now if I have to choose what was the most complicated thing to do talking about details of the face, I would say it was the nose.
Tuve que darle bastante forma el cuerpo con pinceles ultra pequeños, no me di cuenta hasta terminar el dibujo pues resulta que el tamaño del lienzo no era el que usaba normalmente, despues de darle toda la forma y sombras al cuerpo pasamos a los detalles de cara, que estuvieron bastante difícil, sin exagerar ni un poquito es muy difícil pintar en un espacio tan reducido, por eso si notan el boceto hice los ojos en las parte baja del boceto, ahora si tengo que elegir que fue lo mas complicado en hacer hablando en cuanto a detalles de la cara, diría que fue la nariz.
I was improvising a lot in this drawing because I had to make a dark fairy and that was not the original plan, so instead of drawing the eyes as I always do in white, I decided to do it in black color with the white iris which I liked a lot, the same with the theme of the lips I decided to do it in black color and it looks much better than I expected, finally I decided to draw some bright freckles around the cheekbones and so on.
Fui improvisando bastante en este dibujo porque tenia que hacer un hada oscura y eso no era el plan original, así que en vez de dibujar los ojos como siempre hago en blanco, decidí hacerlo en color negro con el iris blanco cosa que me gusto bastante, igual con el tema de los labios decidí hacerlo de color negro y quedo mucho mejor de lo que yo esperaba, por ultimo decidí dibujarle unas pecas brillantes al rededor de los pómulos y demás.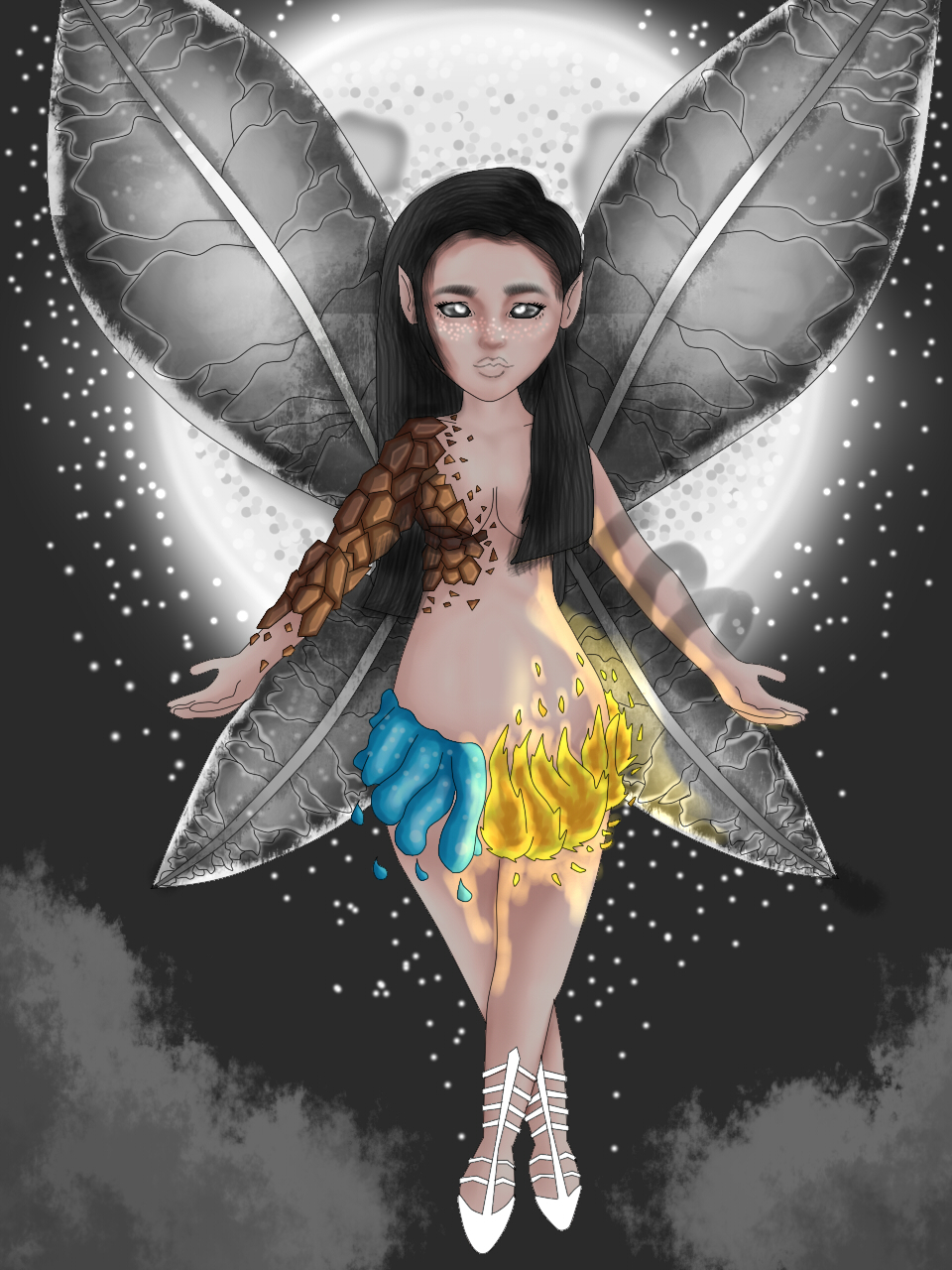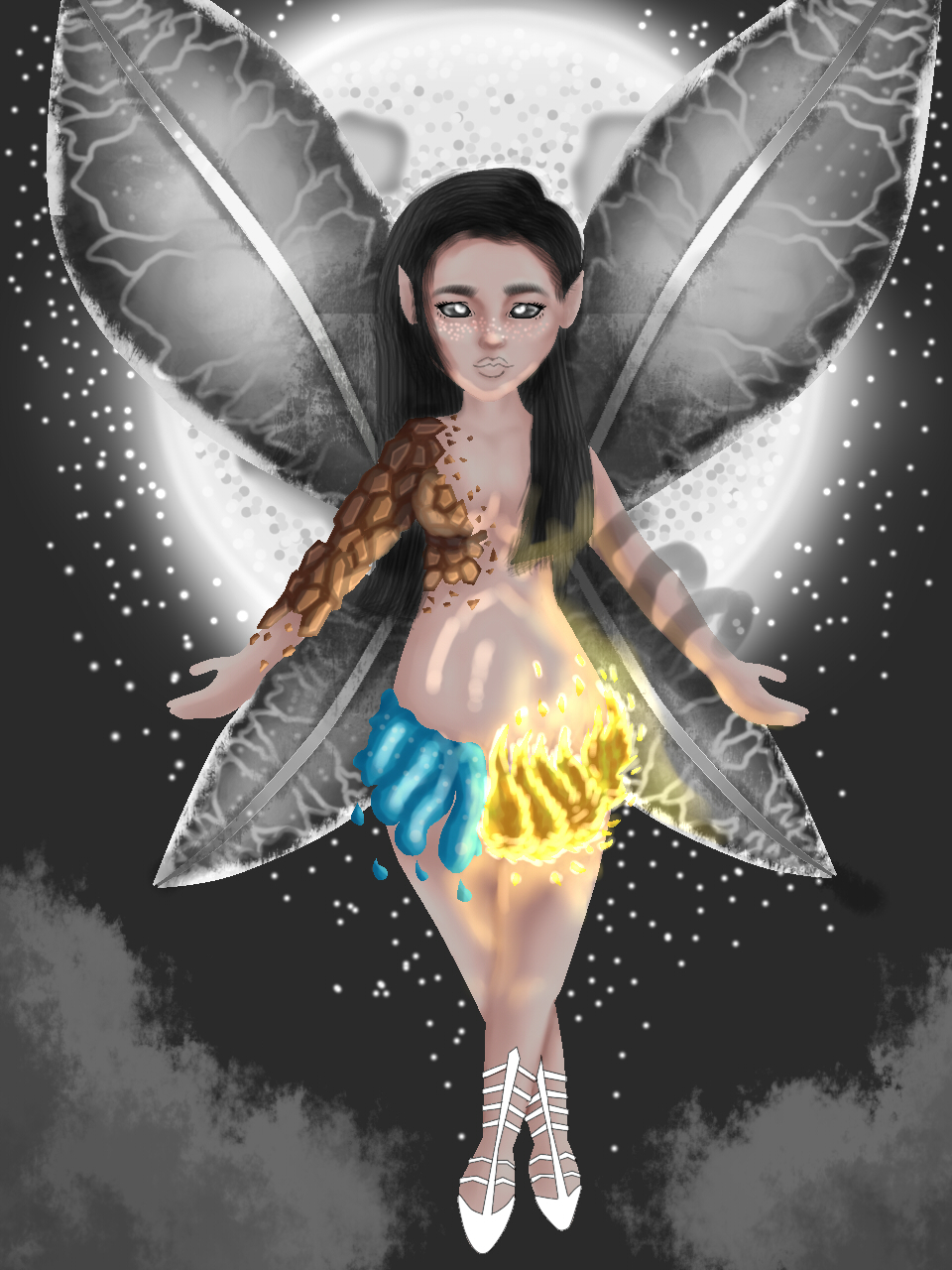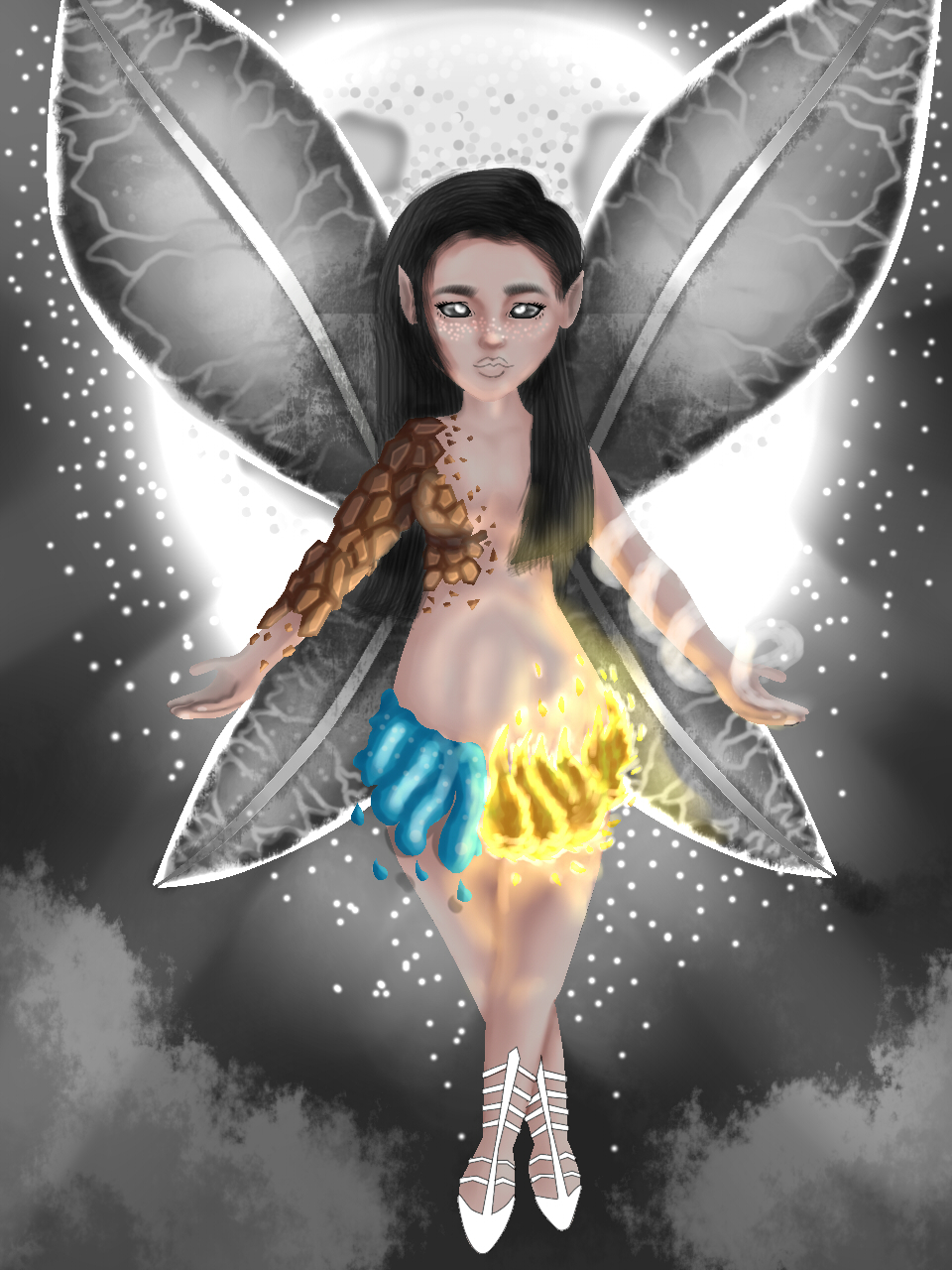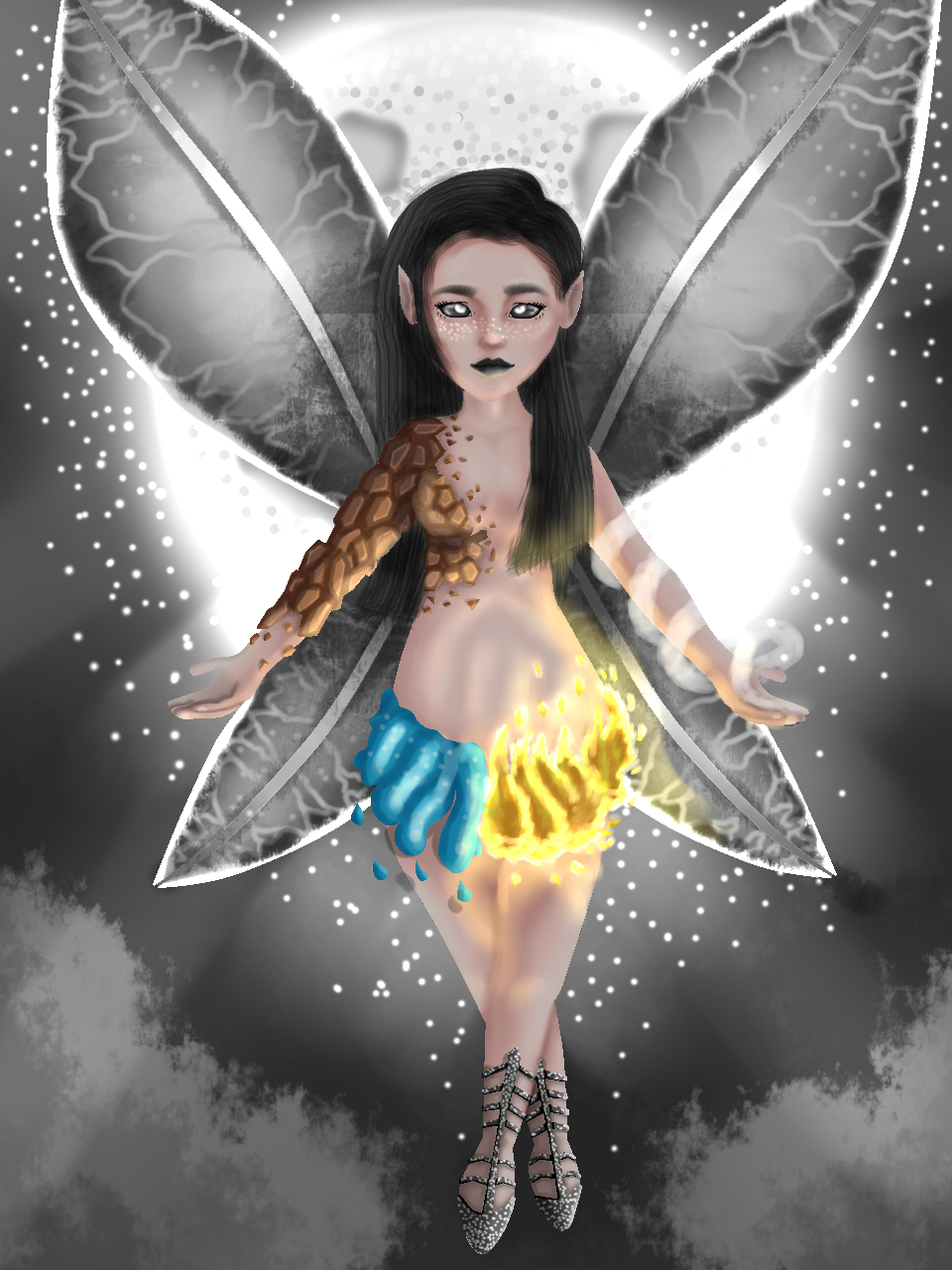 Wings / Alas
It's the first time I did wings and I was quite confused, however the idea of doing it as leaves was still the goal, so I just left the design and started to paint, now I wanted to make the wings semi transparent to have a nice effect with the moon that is behind I also added a watercolor effect to not look so flat.
Es la primera vez que hacia unas alas y estaba bastante confundido, sin embargo la idea de hacerlo como hojas seguía siendo el objetivo, así que solo deje el diseño y comencé a pintar, ahora quería hacer las alas semi transparentes para que tuviera un efecto bien bonito con la luna que esta detrás también le añadí un efecto tipo acuarela para que no se viera tan plano.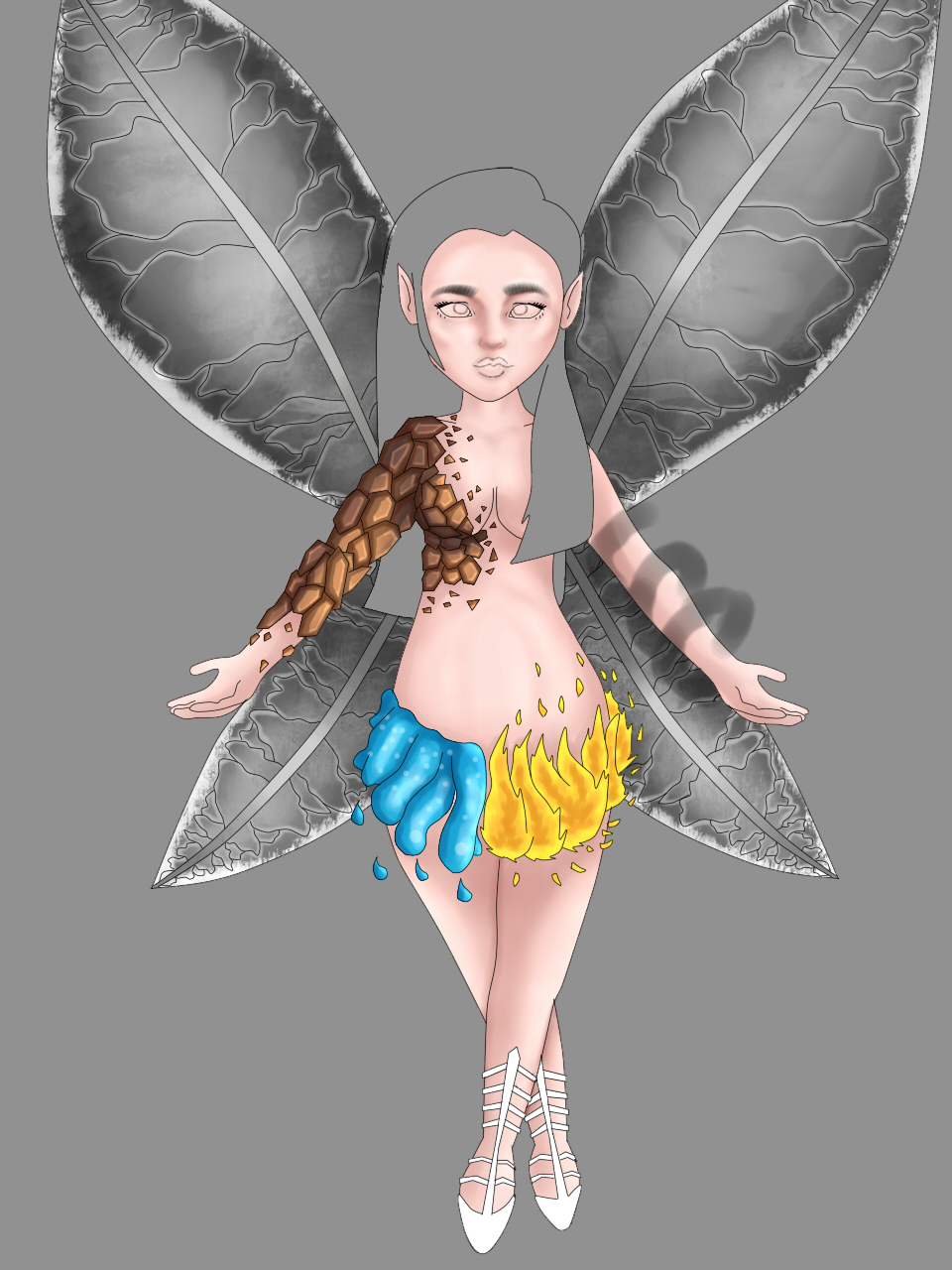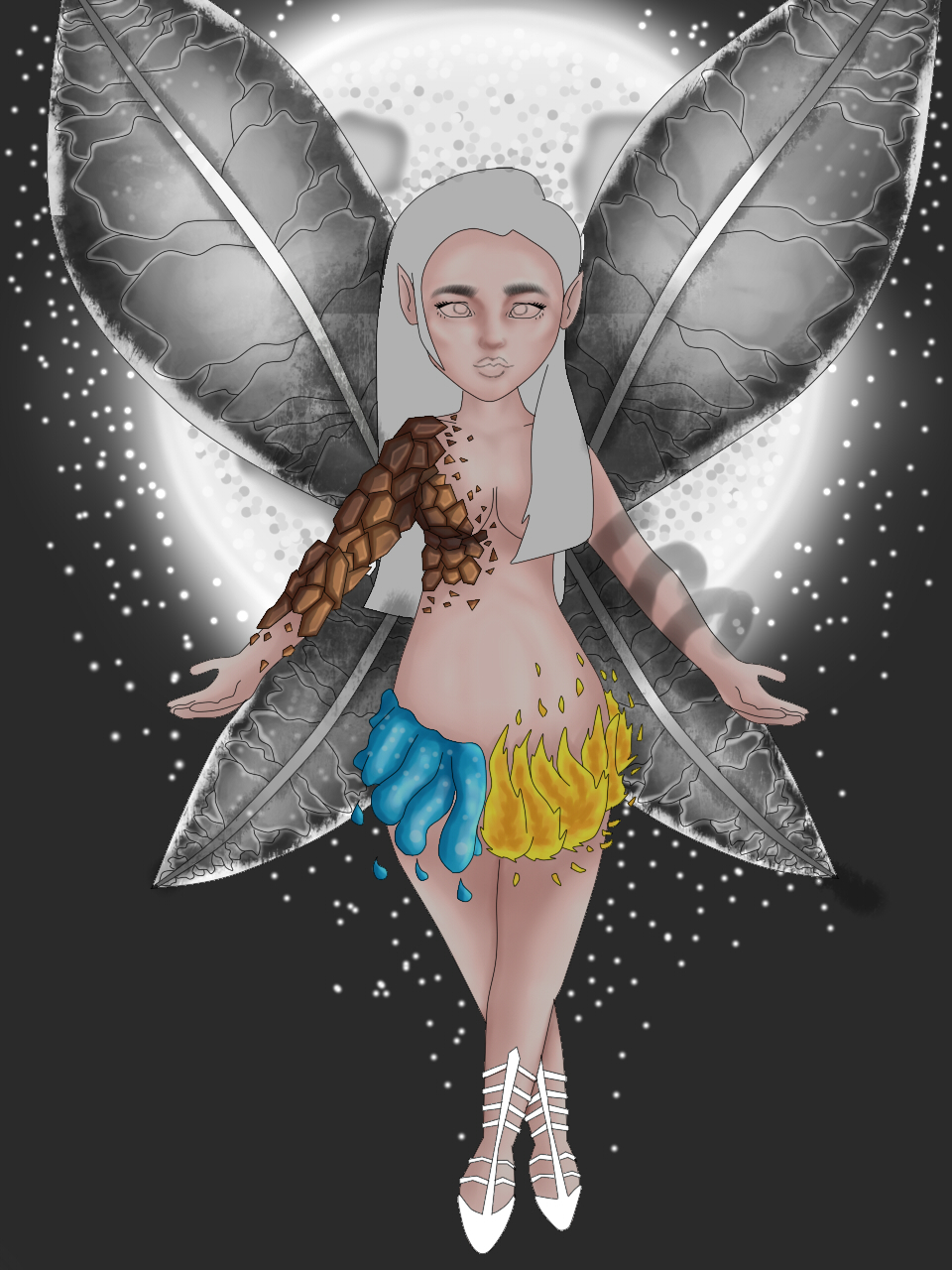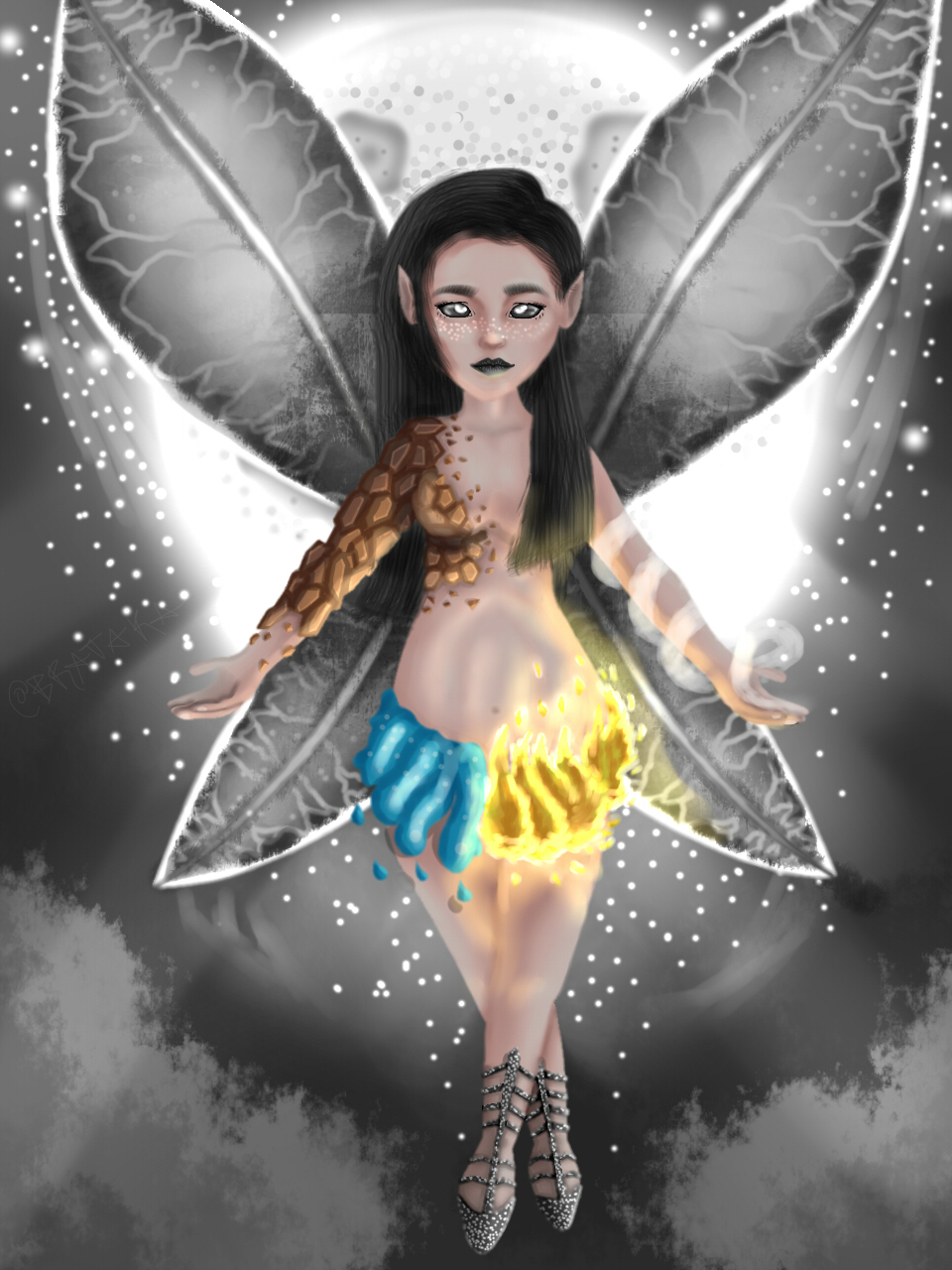 Background / Fondo
In the background I discarded 3 ideas, the first one, I wanted to make the fairy in front of a waterfall and the second one I wanted to paint a kind of prairie but I didn't have the slightest idea of how to do it, I tried but it seemed something else less what I wanted, so I decided to make it as if it was coming down from the sky, with the moon light illuminating its wings and that ended up being the final idea of the background, I added some bright points so that they would look like stars and I placed some light bulbs coming from the moon.
En el fondo descarte 3 ideas, la primera, quería hacer el hada en frente de una cascada y la segunda quería pintar una especie de pradera pero no tuve ni la mas mínima idea de como hacerlo, lo intente pero parecía otra cosa menos lo que quería, así que decidí hacerla como que bajaba desde el cielo, con la luz de la luna iluminando sus alas y esa termino siendo la idea final del fondo, añadí algunos puntos brillante para que quedaran como estrellas y coloque algunas focos de luz que venían de la luna.
By the way all this process was recorded and it will be uploaded in some days as a speedpaint
Por cierto todo este proceso fue grabado y se subirá en algunos días como un speedpaint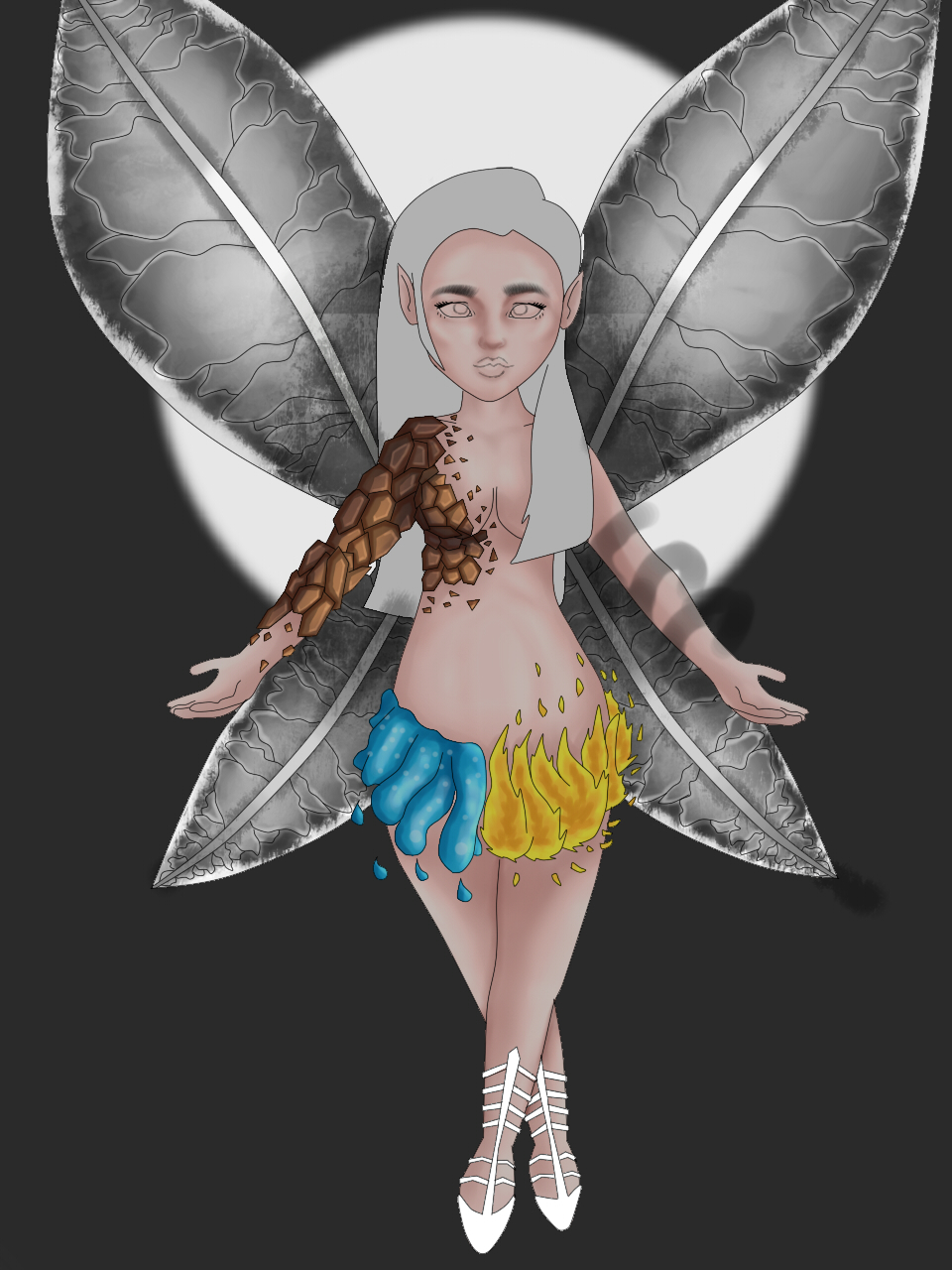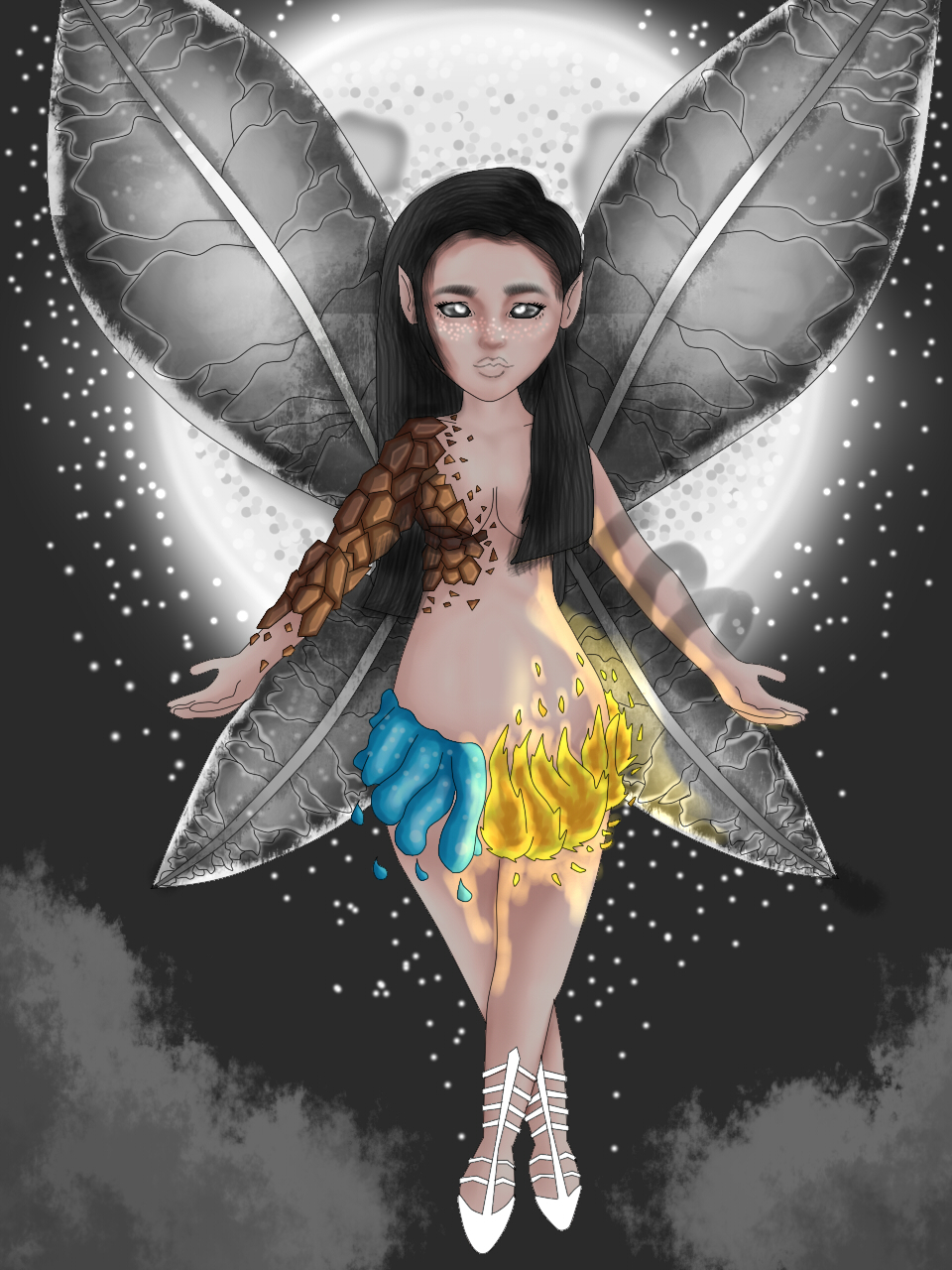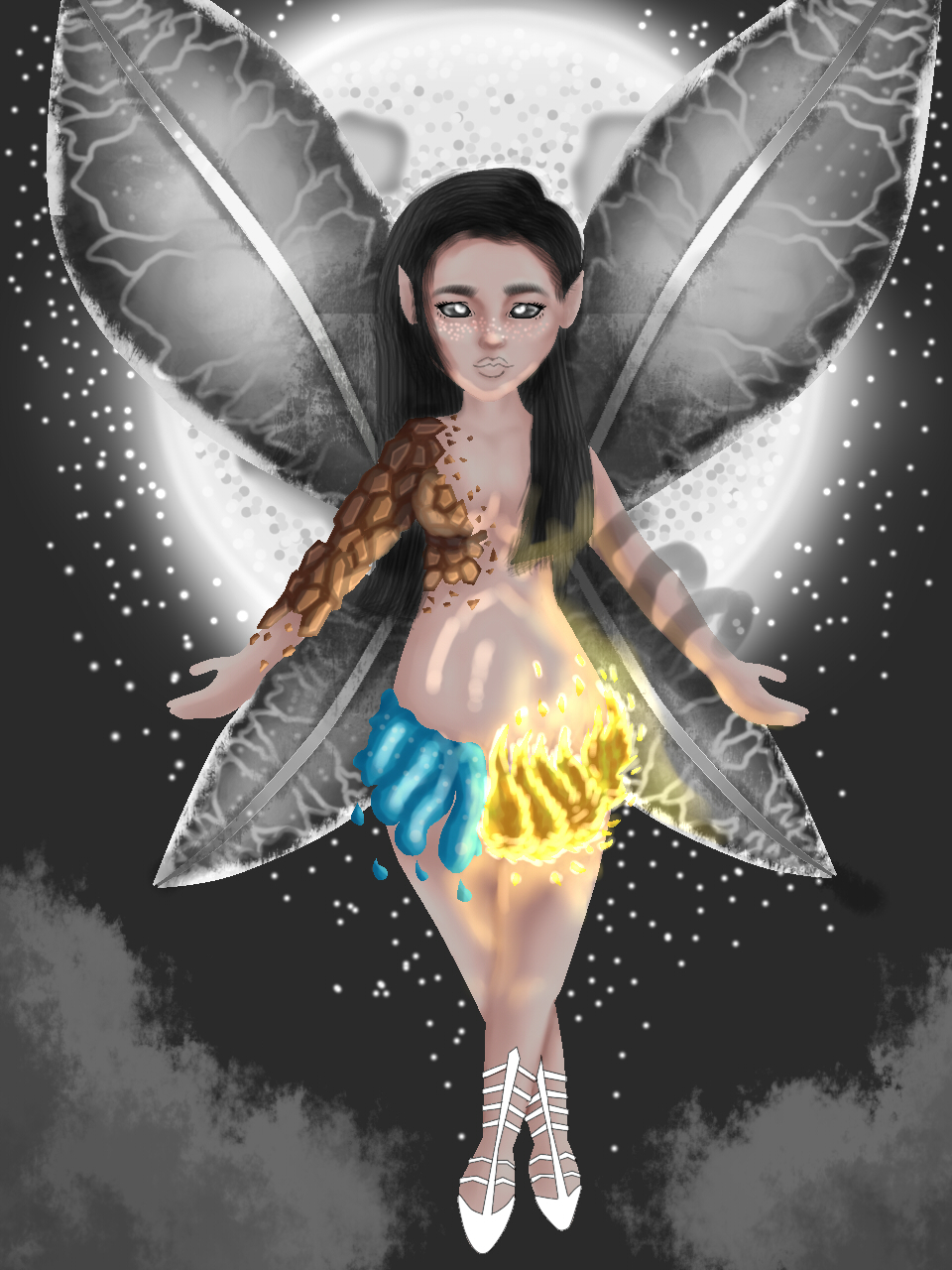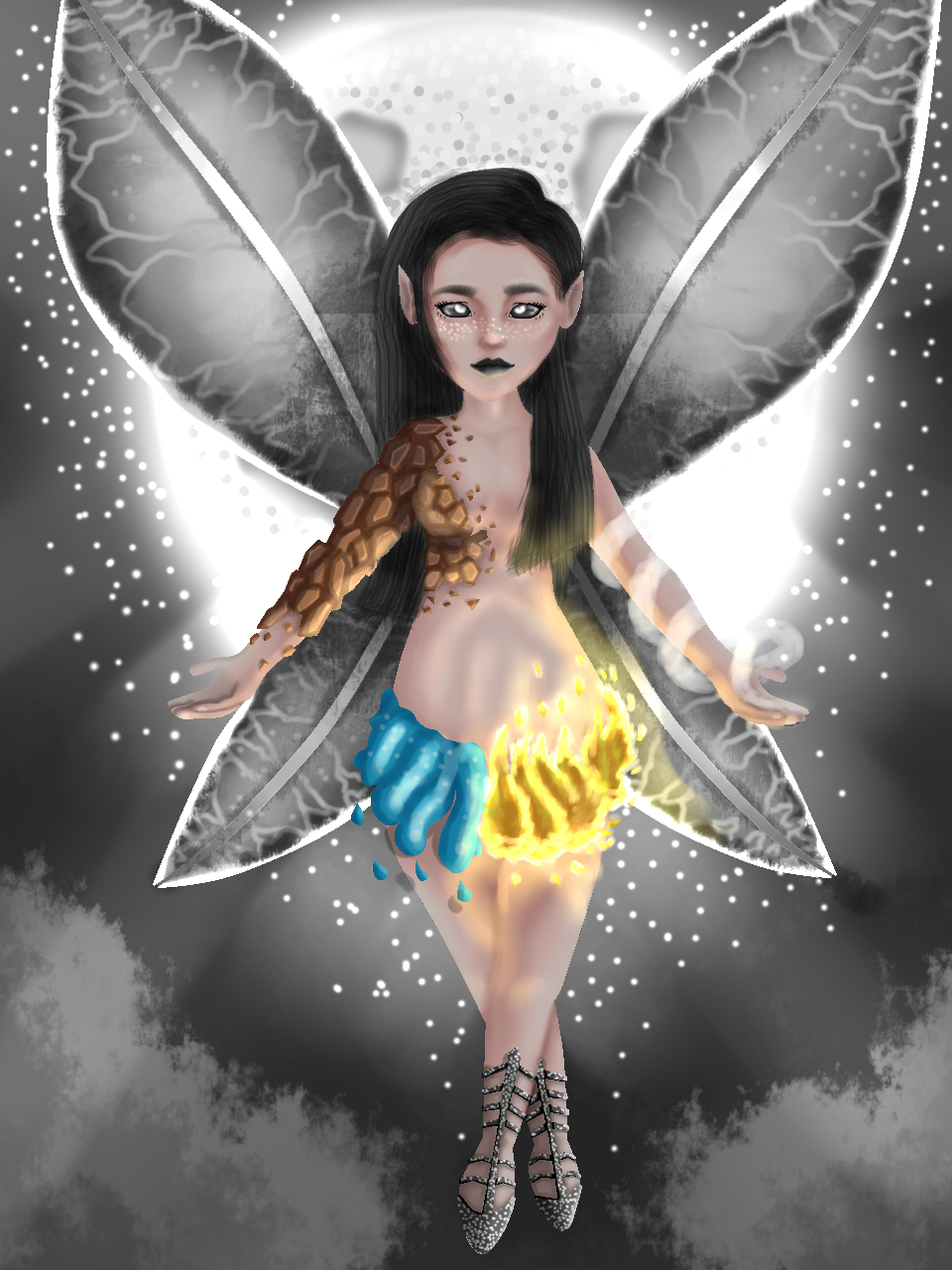 Final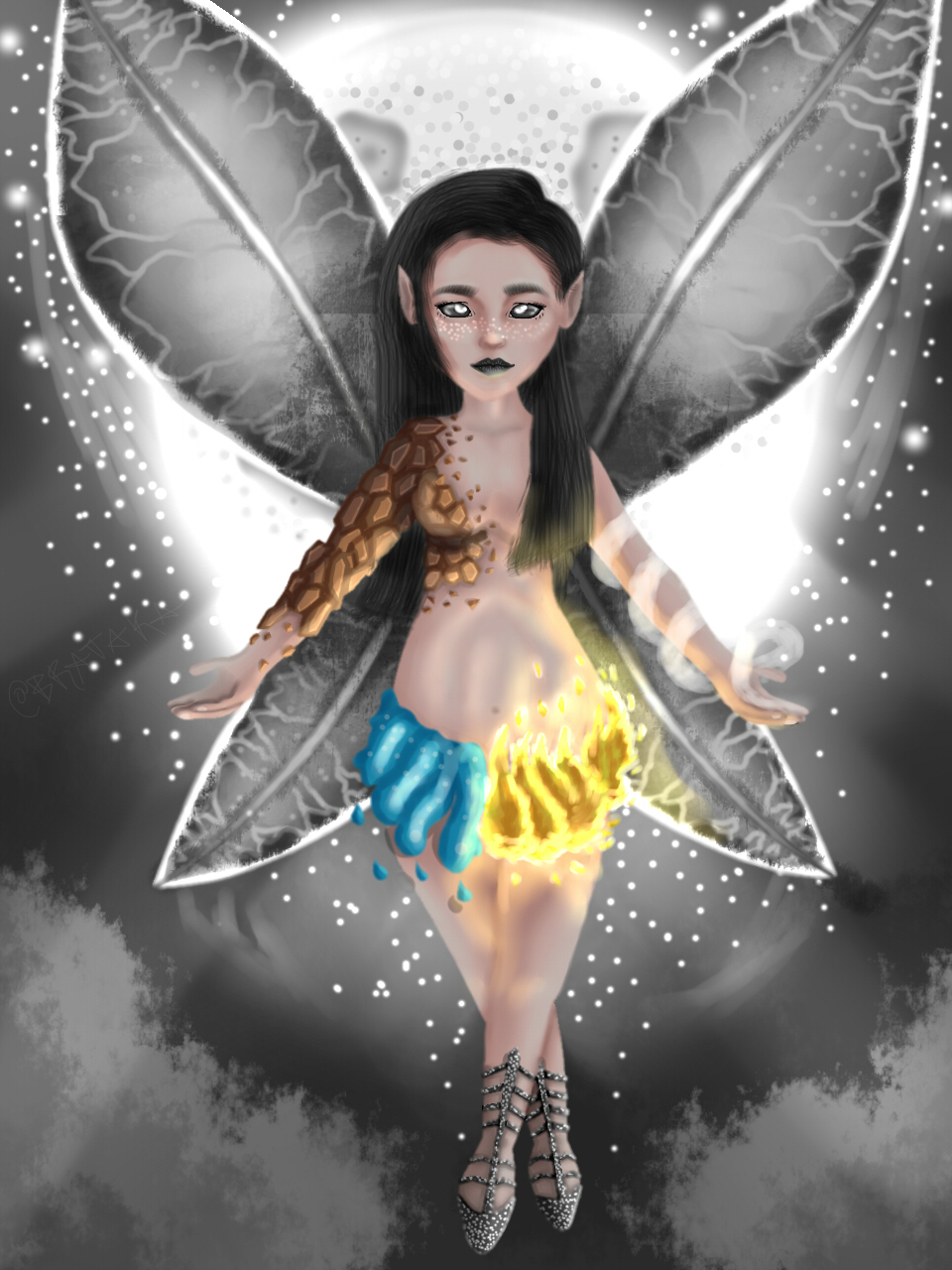 before finishing with the post I would like to thank @alexa.art for telling me about the competition, to @wesp05 for giving me the idea of the wind, since I didn't know how to do it so I had chosen not to place wind element, and that was all for today, thanks to @fuerza-hispana for the competition.
antes de terminar con el post le agradezo a @alexa.art por avisarme de la competencia, a @wesp05 por darme la idea del viento, ya que no sabia hacerlo así que había optado por no colocar elemento del viento, y listo eso fue todo por hoy, gracias a @fuerza-hispana por el concurso.
The whole process in GIF format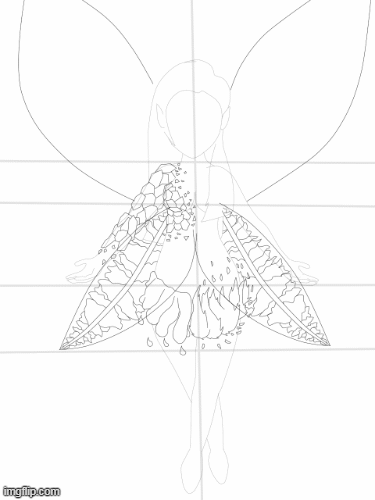 Gracias por ver mi post atentamente @brataka.