Hola a todos mis queridos lectores de Hive❤️, espero se encuentren muy bien hoy.
En esta ocasión quisiera compartir con ustedes lo que fue mi 27 de mayo📆, en el cuál viví muchas experiencias con mi mejor amigo Lamberh🤝 en la ciudad de Maracay🏙️, estado Aragua🇻🇪, entre ellas una competencia de Skateboarders🏆, un almuerzo estilo italiano🍝 hecho por un alemán🇩🇪 y mucho más.
Espero lo disfruten, un gran abrazo❣️.
Hello to all my dear Hive❤️ readers, I hope you are very well today.
On this occasion I would like to share with you what was my May📆 27, in which I lived many experiences with my best friend Lamberh🤝 in the city of Maracay, Aragua🇻🇪 state, including a Skateboarders🏆 competition, an Italian-style🍝 lunch made by a German🇩🇪 and much more. 🏙️
I hope you enjoy it, a big hug❣️.




Hace unos días en mi casa🏠 no había gas para cocinar🔥 y de casualidad mi amigo me había escrito para revisarle algo a mi carro que tenía malo🔧⚙️;
A few days ago in my house🏠 there was no gas for cooking🔥 and by chance my friend had written to me to check something to my car that was bad🔧⚙️;




Y me dijo que me cocinaria🍽️ también y para acompañar la comida lleve algo para tomar🥤.
Y de verdad que me sorprendió
And he told me that he would🍽️ cook me too and to accompany the meal bring something to drink🥤.
And I was really surprised



Porque sabía a verdadera comida italiana🇮🇹🤌 solo que echa por un alemán, ya que su familia es Alemana de ahí su apellido Danzer.
Luego de comer lo acompañe a trabajar un momento🚗;
Because it tasted like real Italian🇮🇹🤌 food only that he throws for a German, since his family is German hence his surname Danzer.
After eating accompany him to work for a moment🚗;




Ese día me veía como el pingüino de Hora de Aventura, Gunter🐧, Gunter versión Reggaetonero😂.
Al llegar a la casa nos pusimos a revisar🔍 el carro ya que tenía un bote de aceite🤕;
That day I saw myself as the penguin from Adventure Time, Gunter🐧, Gunter Reggaeton version😂.
When we arrived at the house we started to check🔍 the car as it had an oil🤕 canister;




Por suerte pudimos resolver algo. Luego de ello fuimos por unos helados🍦.
Y pasamos por la avenida universidad🛣️ donde había un evento de Skateboarders👁️‍🗨️;
Luckily we were able to solve something. After that we went for some ice cream🍦.
And we went through the university🛣️ avenue where there was a Skateboarders event👁️‍🗨️ ;




Justo en la Pared de la Escalada🧗🏻‍♀️.
Se trataba de la tercera valida nacional de Skateboarders🛴;
Right on the Climbing Wall🧗🏻‍♀️.
It was the third national valid of Skateboarders🛴;




Donde participaron varios estados🇻🇪 y hubieron múltiples patrocinadores y lugares para consumir🍔🌭🍺.
Vimos varias de las presentaciones👀;
Where several states🇻🇪 participated and there were multiple sponsors and places to consume🍔🌭🍺.
We watched several of the presentations👀;




Y los puestos que estaban en el lugar📍.
Y nos percatamos que de este sitio bastante conocido en Maracay💭 había sido remodelado😱;
And the stalls that were in place📍.
And we realized that this well-known site in Maracay💭 had been remodeled😱;




Estre sus cosas nuevas clases de Escalada deportiva💪, toboganes de cemento, entre otras.
En este evento incluso estuvo la participación de DJ🎧, artistas🎶 y animadores🎤;
Estre his new things classes of sport💪 climbing, cement slides, among others.
In this event there was even the participation of DJs🎧, artists🎶 and entertainers🎤;




Fue un día bastante genial, donde nos encontramos con viejos amigos🤝 y vivimos nuevas experiencias😎.
It was a pretty cool day, where we met old friends🤝 and lived new experiences😎.
👁️‍🗨️🛣️🍦🔍🤕🐧🌭🍺🧗🏻‍♀️🛴🇻🇪👀📍💭💪🎤
De verdad que es bonito tener grandes amistades para hacerse compañía en la realidad de todos los días🌥️.
En mi próximo post me gustaría compartir a detalle el evento deportivo y algunas cosas más que sucedieron ese 27 de mayo📆. Gracias por llegar hasta aquí, un gran abrazo, aquí para ustedes @Carlitazulay.
It's really nice to have great friendships to keep each other company in everyday reality🌥️.
In my next post I would like to share in detail the sporting event and some more things that happened that May 27📆. Thank you for coming here, a big hug, here for you @Carlitazulay.

Estas fotos📸 fueron tomadas y editadas con mi teléfono Redmi Note 12
These photos📸 were taken and edited with my Redmi Note 12 phone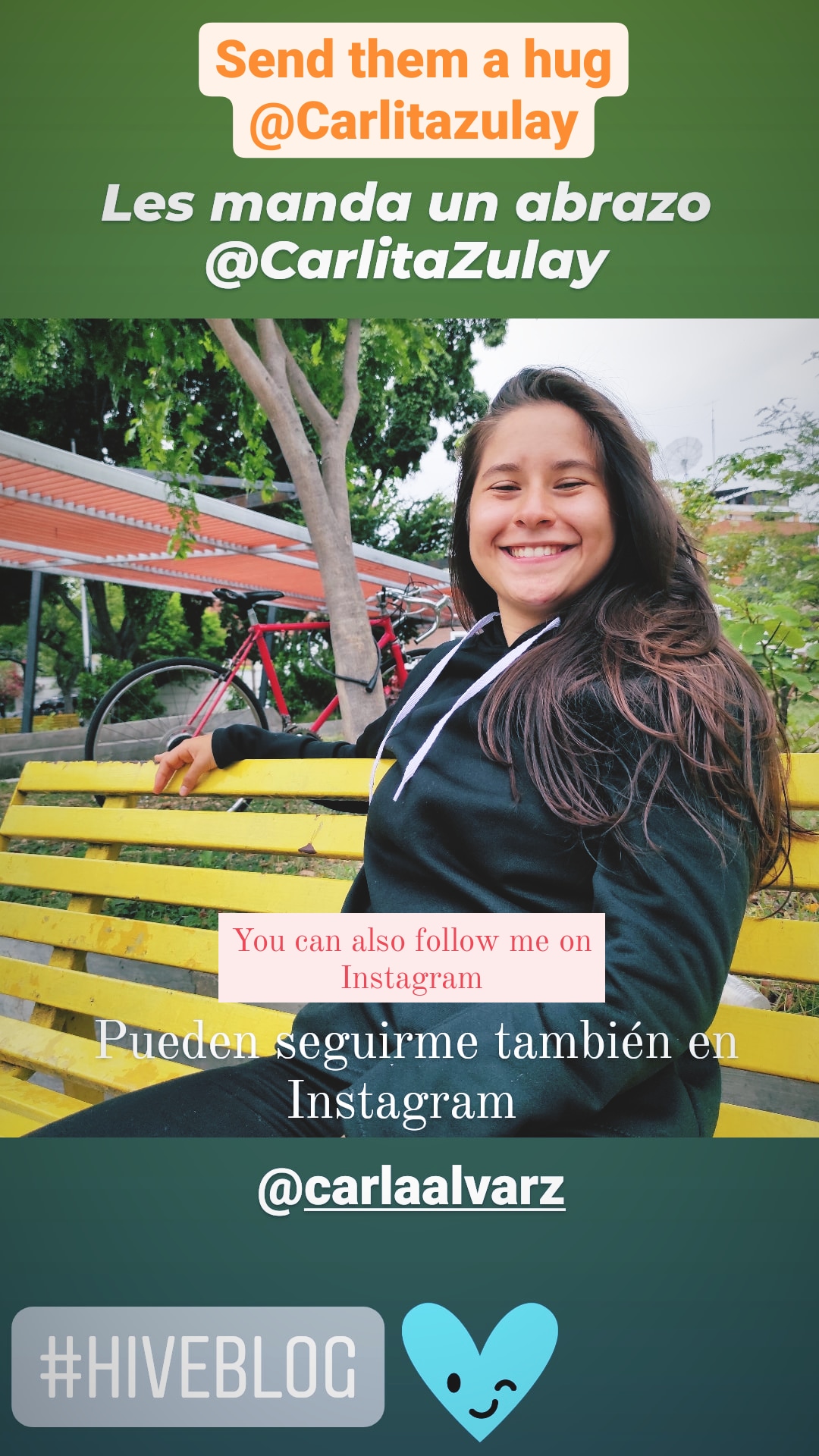 Hasta una próxima oportunidad
Until next time