Hola a todos mis queridos lectores de Hive❤️, espero se encuentren muy bien hoy.
En esta oportunidad me gustaría compartir con ustedes lo que fue mi salida amistosa🤝 con mi amiga Astrid en el centro comercial Las Américas, ubicado en Maracay📍 (Aragua🇻🇪), donde encontramos varios negocios bastante interesantes😱 y vimos la nueva película de Mario🎬🍿.
Espero lo disfruten, un gran abrazo.
Hello to all my dear Hive❤️ readers, I hope you are very well today.
This time I would like to share with you what was my friendly outing🤝 with my friend Astrid in Las Americas shopping center, located in Maracay📍 (Aragua🇻🇪), where we found several quite interesting😱 businesses and saw the new Mario🎬🍿 movie.
I hope you enjoy it, a big hug.




Esta salida se dio hace más o menos un mes📆, antes de que mi teléfono se dañara😅🤕;
This release was about a month📆 ago, before my phone was damaged😅🤕;




Teníamos tiempo sin compartir y lo curioso es que después de 4 años de amistad⏳ está sería la primera vez que iríamos al cine juntas😱.
El plan surgió debido a un interés en común que fue la película de Mario🍿;
We had time without sharing and the funny thing is that after 4 years of friendship⏳ this would be the first time we would go to the movies together😱.
The plan came about because of a common interest that was the Mario🍿 movie;




Por la cual pagamos ese día un promedio de 6 dólares y medio💵 en dos entradas🎟️, en la imagen anterior📸👆 también pueden ver los precios de algunos combos de comida que ofrece Cines Unidos.
Disfrute muchísimo la función🎞️🎬🎦;
For which we paid that day an average of 6 dollars and a half💵 in two tickets, in the previous📸👆 image you can also see the prices of some food combos🎟️ offered by Cines Unidos.
Enjoy the feature🎞️🎬🎦 very much;




Ya que en la película hay demasiadas referencias de la historia del videojuego🕹️ y otros más (me hizo recordar bastante a mi infancia💭).
Otra de las cosas que hicimos en esta salida fue ver👀 las tiendas que habían en el centro comercial📍;
Since in the film there are too many references to the history of the video game 🕹️ and others (it reminded me a lot of my childhood💭).
Another thing we did on this outing was to see👀 the stores that were in the mall📍;




Una que me llamo bastante la atención fue esta tienda china🇨🇳 que queda en el segundo piso🏢.
Ya que tenían variedad en cosas que no había visto antes como tés🍵 raros medicinales💊;
One that caught my attention was this Chinese🇨🇳 store that is on the second floor🏢.
Since they had variety in things I hadn't seen before like rare medicinal teas🍵💊;




Y licores chinos de arroz🍚 y de más (les advierto que este último es para cocinar y no para beber😅).
También hay diferentes tiendas para juegos🎮;
And Chinese🍚 rice liqueurs and more (I warn you that the latter is for cooking and not for drinking😅).
There are also different shops for games🎮;




En las cuales puedes alquilar💵💲 las máquinas por hora⌚ y puedes incluso comer allí el menú📝 que dan.
Por último vimos una que nos llamo bastante más la atención😮;
In which you can rent💵💲 the machines by the hour ⌚ and you can even eat there the menu📝 they give.
Finally we saw one that caught our attention😮 much more;




La tienda de piercings⚓ y tatuajes✒️ de las Américas, donde venden diferentes mercancías de rock🤘, punk y hacen servicios que le dan sentido al nombre que poseen.
Me encantó haber podido compartir ese día con mi amiga🤗;
The piercing⚓ and tattoo✒️ shop of the Americas, where they sell different rock🤘, punk merchandise and make services that give meaning to the name they own.
I loved being able to share that day with my friend🤗;



Siempre es agradable poder explorar con una nueva perspectiva lo habitual👀.
It is always nice to be able to explore the usual👀 with a new perspective.
😱⏳🍿📸👆🎟️💵🎦🎬🎞️🕹️💭📍👀🇨🇳🏢
Muchas gracias por llegar hasta aquí y por estar❣️, espero que ustedes también se den ese tiempo para compartir y vivir cosas nuevas dentro de las cosas viejas o convencionales Aquí para ustedes @Carlitazulay.
Thank you very much for coming here and for being❣️, I hope you also take that time to share and live new things within the old or conventional things Here for you @Carlitazulay.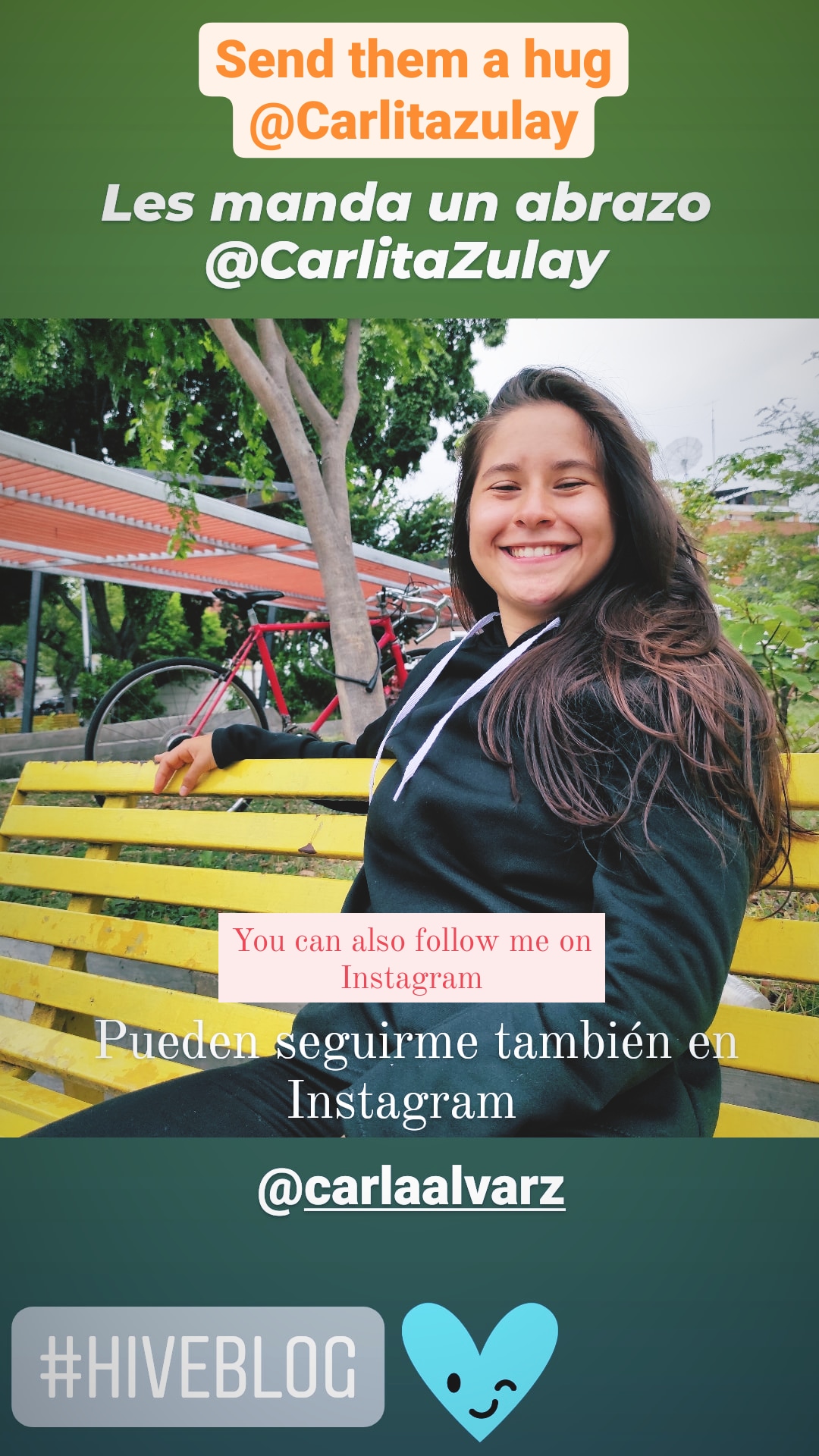 Hasta una próxima oportunidad
Until next time