Hola queridos amigos de Hive en especial la comunidad de GEMS, en esta oportunidad les hablare de una visita muy especial que hice hace unos días a la casa de los padres de un muy querido amigo, resulta que le señor Ramón González ha sido carpintero toda su vida, tiene historias tan fantásticas de cosas que ha hecho a lo largo de su vida que poco a poco se las iré contando, pero en esta ocasión lo encontré realizando unas cajas que serán destinadas para entregar tortas en la ciudad de caracas, las cajas serán enviadas en unos días en un bus a dicha ciudad.

Hello dear friends of Hive, especially the GEMS community, this time I will tell you about a very special visit that I made a few days ago to the home of the parents of a very, very dear friend, it turns out that Mr. Ramón González He has been a carpenter all his life, he has such fantastic stories of things he has done throughout his life that little by little I will tell them, but this time I found him making some boxes that will be destined to deliver cakes in the city of Caracas, the boxes will be sent in a few days on a bus to that city.

MANOS A LA OBRA/LET'S DO IT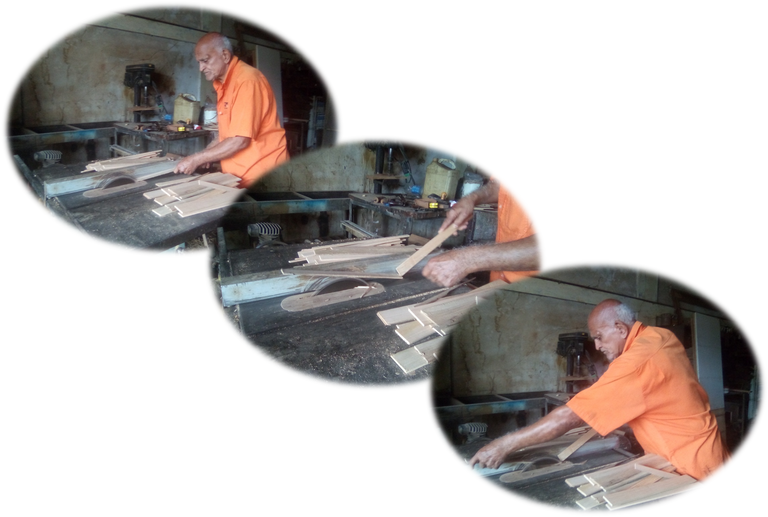 Primero el señor ramón corto listones de la madera a utilizar, con su cierra, fue genial verla en acción.

First, Mr. Ramón cut slats of the wood to use, with its closure, it was great to see it in action.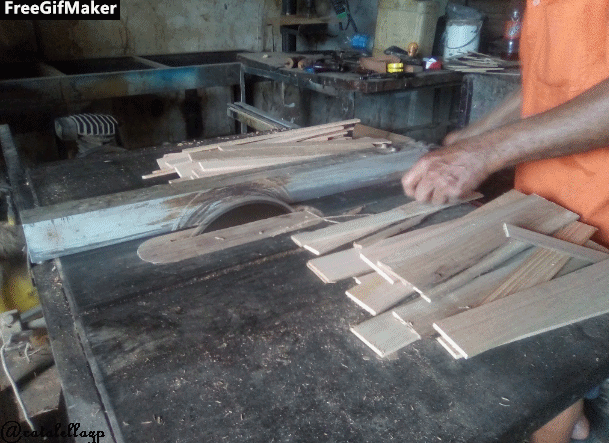 HORA DE LIJAR/TIME TO SAND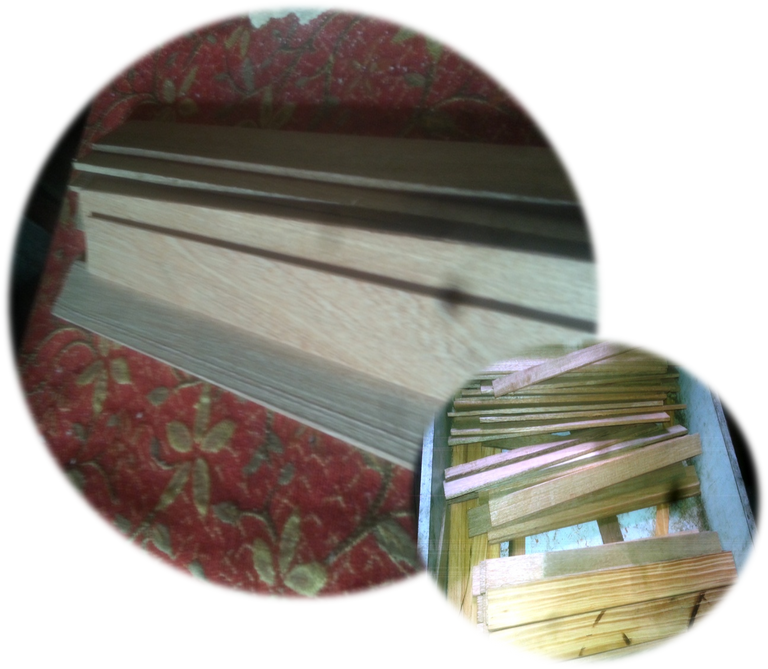 Al tener todos los listones cortados segun las medidas necesarias, llega la hora de lijar.

Having all the slats cut according to the necessary measures, it is time to sand.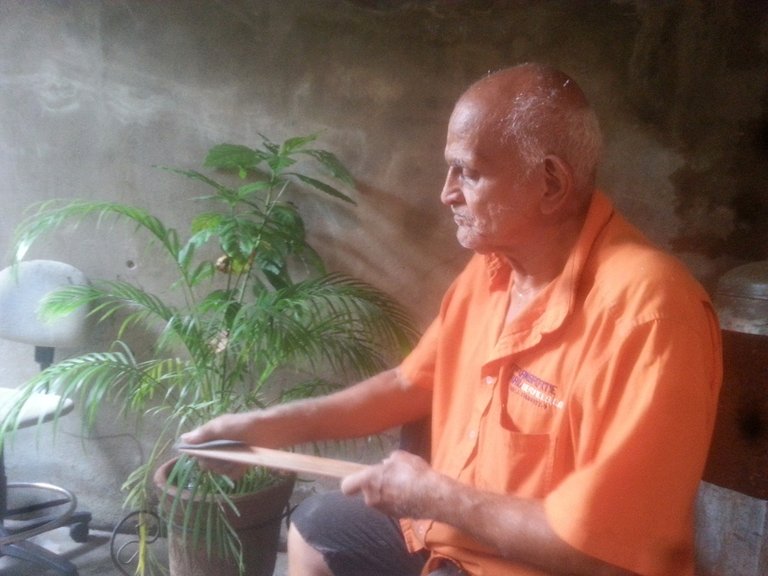 el señor ramón me dijo que eso era necesario al trabajar con madera ya que pueden quedar astillas y a la hora de manipularlas pueden lastimar.

Mr. Ramón told me that this was necessary when working with wood as splinters can remain and when handling them they can hurt.

ARMEMOS /WE ASSEMBLE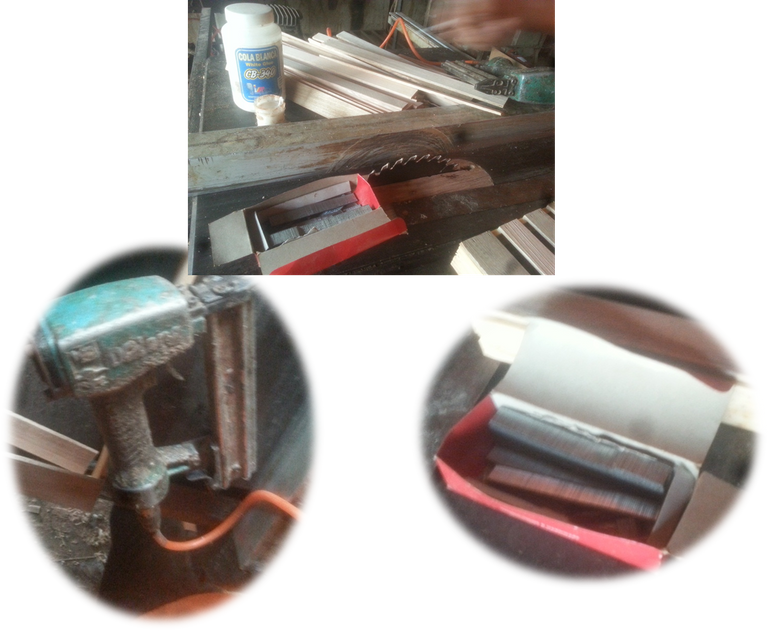 Con todos los materiales a utilizar listos el señor ramón comenzó a armar las cestitas.

With all the materials to be used ready, Mr. Ramón began to assemble the little baskets.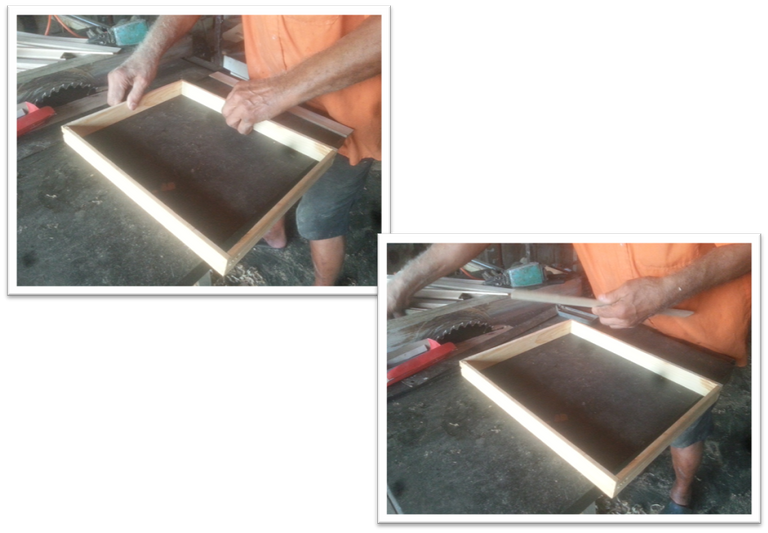 Primero armo los laterales creando un rectangulo.

First I assemble the sides creating a rectangle.

Tomo un poco de pega blanca y comenzo a pegar los listones como ven aca, creando la base de la caja.

I take a little white glue and begin to glue the slats as you see here, creating the base of the box.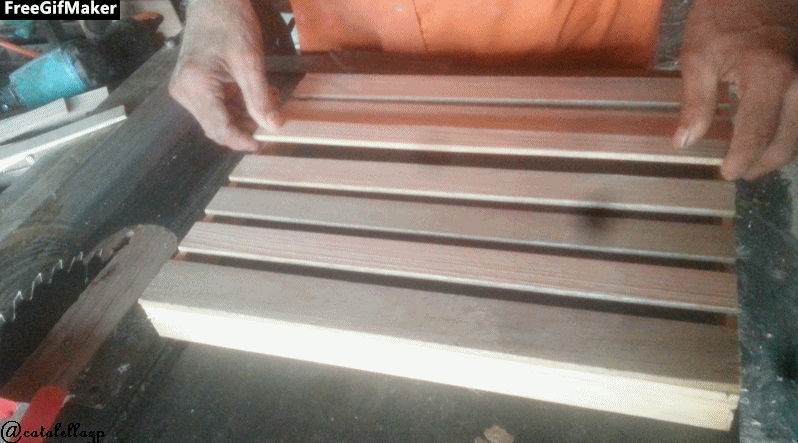 Al tomar la pistola de clavos me explico que la pega era para reforzar y que no se fuera a despegar en caso de que fallara algún clavo.

When I took the nail gun, I explained to myself that the glue was to reinforce it and that it would not come off in case a nail failed.

Trabajo Finalizado/Completed work.

Y asi sucesivamente y con paciencia este gran carpintero al cual conocen muchas personas acá en mi pueblo, termino realizando 150 cajas.

And so on, and with patience, this great carpenter whom many people know here in my town, ended up making 150 boxes.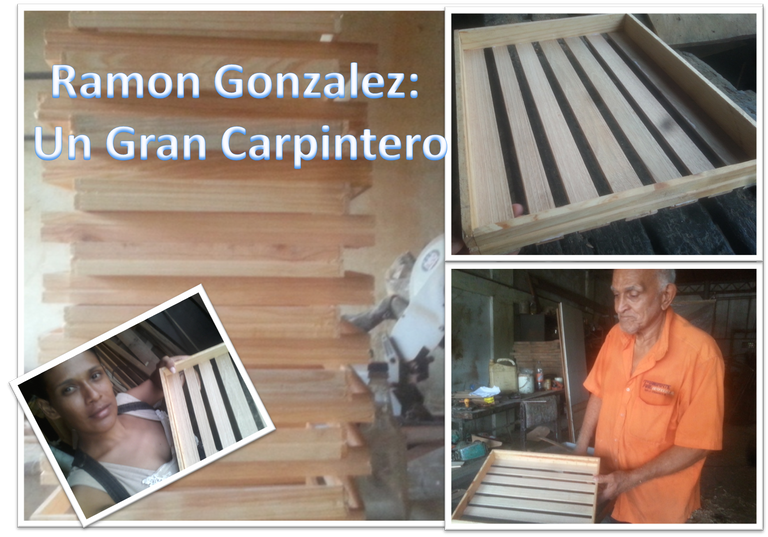 Poco a poco fuimos embalando de 16 cajas por paquete hasta tenerlos todos empaquetados.

Little by little we were packing 16 boxes per package until they were all packed.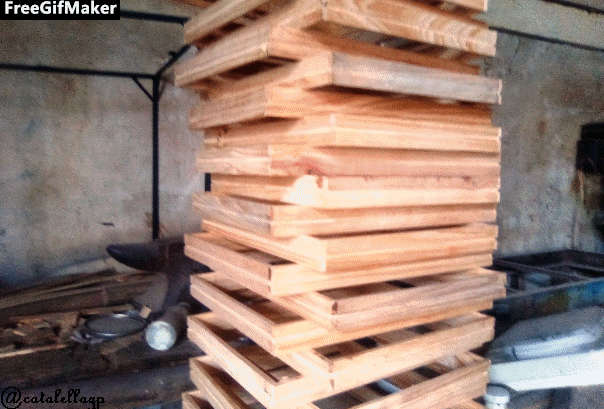 Gracias por acompañarme hasta aqui, en esta maravillosa historia que espero se extienda por mucho tiempo mas ya que este señor tiene muchas creaciones que mostrar, como siempre enviandoles mis mas grandes abrazos y saludos y esperando con ansias sus comentarios y opiniones que e ayuden a crecer en esta maravillosa familia.

Thank you for joining me here, in this wonderful story that I hope will be extended for a long time since this man has many creations to show, as always sending you my biggest hugs and greetings and looking forward to your comments and opinions. help grow in this wonderful family.

Levántate y ponte en Movimiento.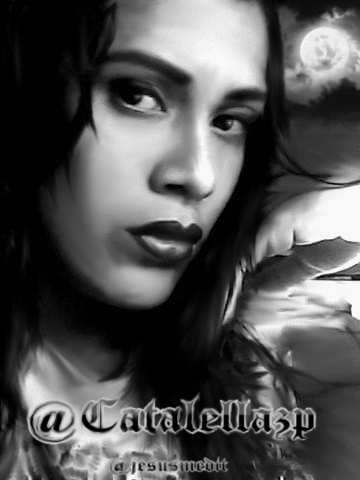 Artwork by @jesusmedit
Copyright @catalellazp All rights reserved.