After celebrating four year wedding anniversary with my wife I decided to spend a good time with my baby to make him happy.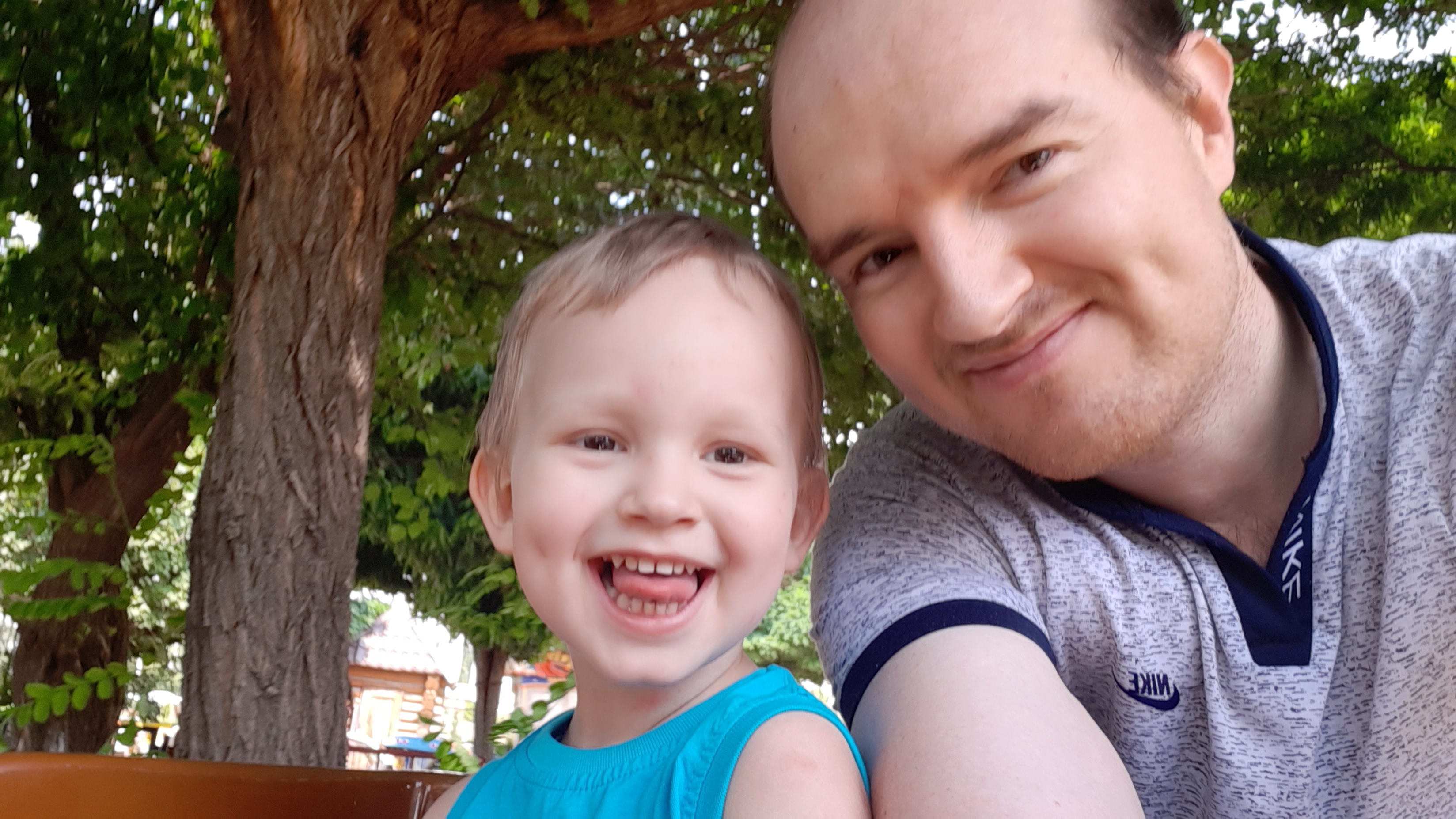 I've found a great park with a lot of attractions for kids and I decided to enter with my little boy.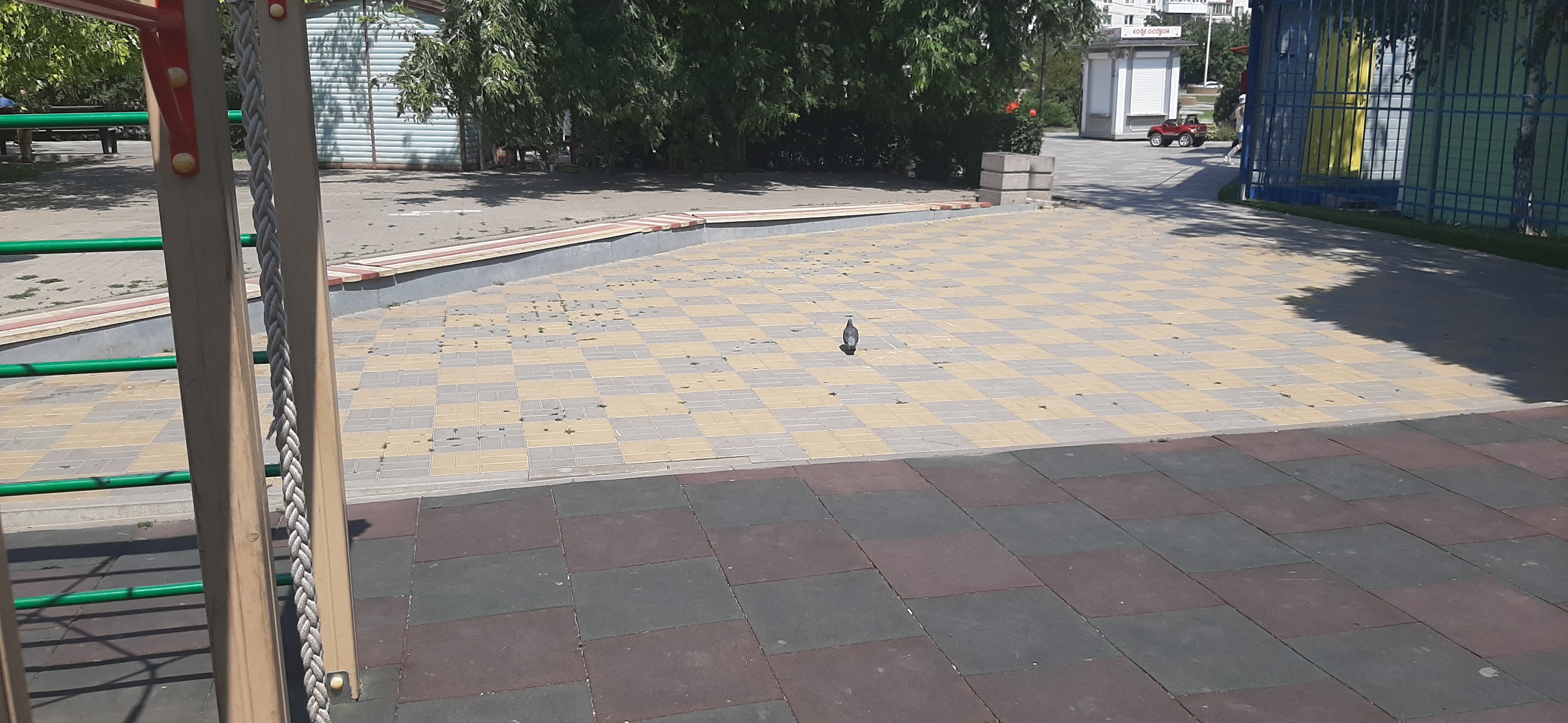 They had a lot of nice machines and we started by taking a ride on the train.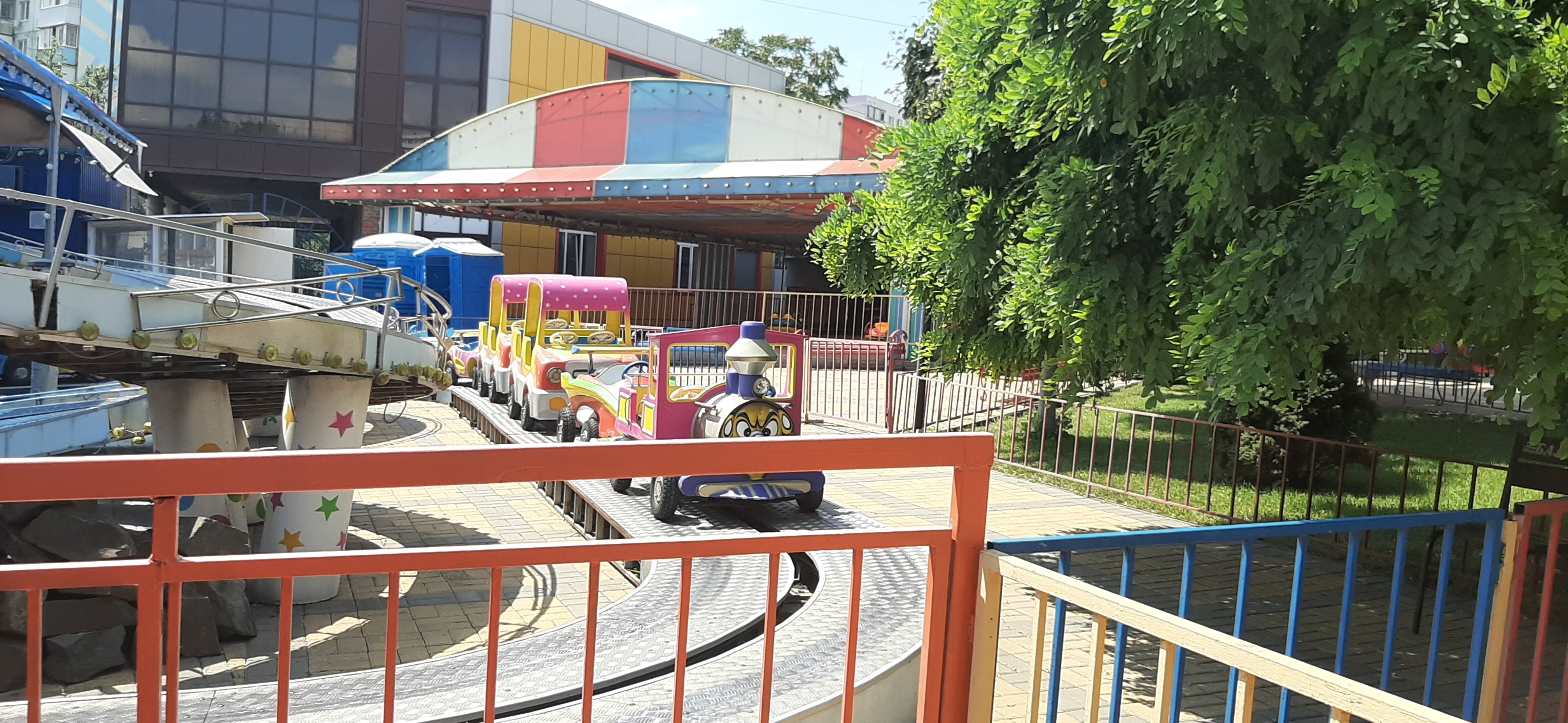 Just for about 2$ we made inside five circles.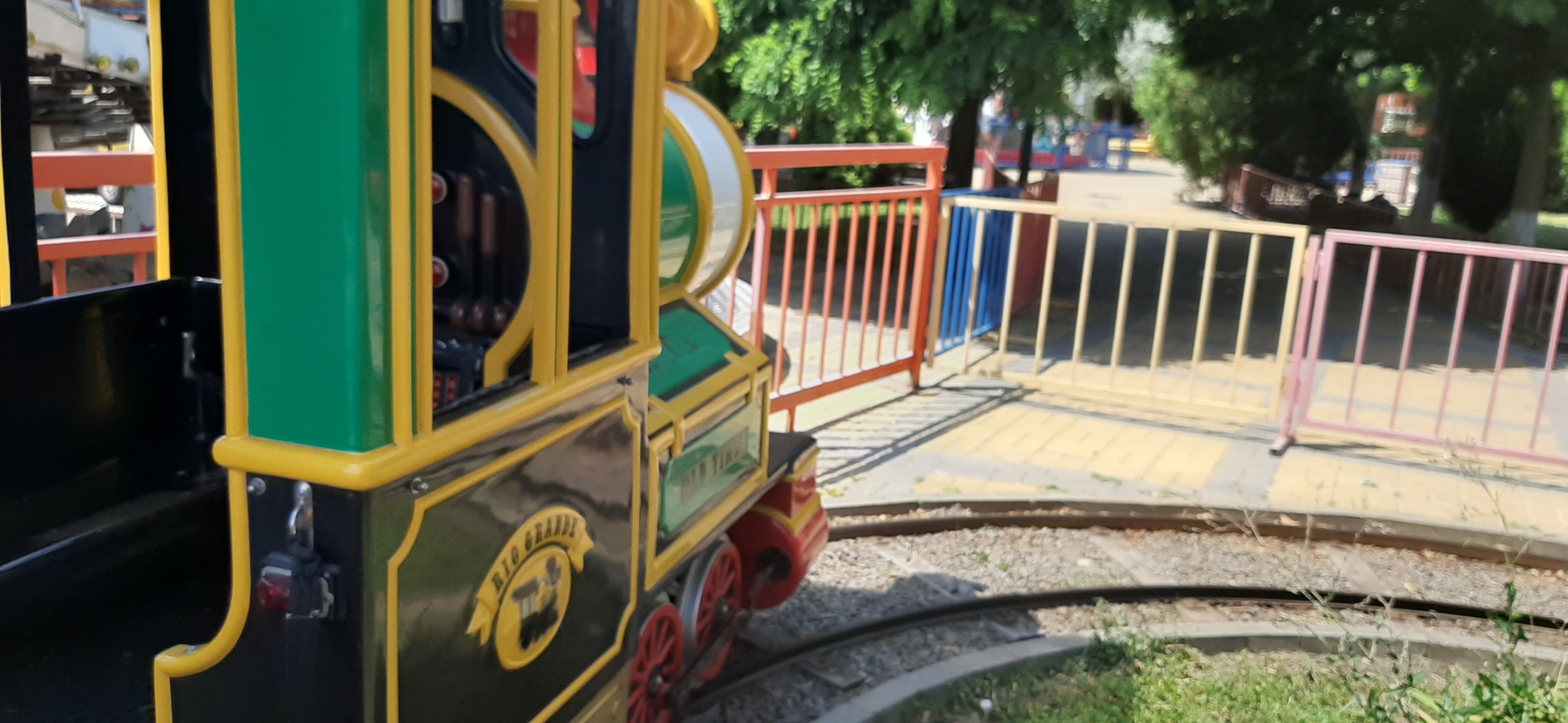 He was very happy there.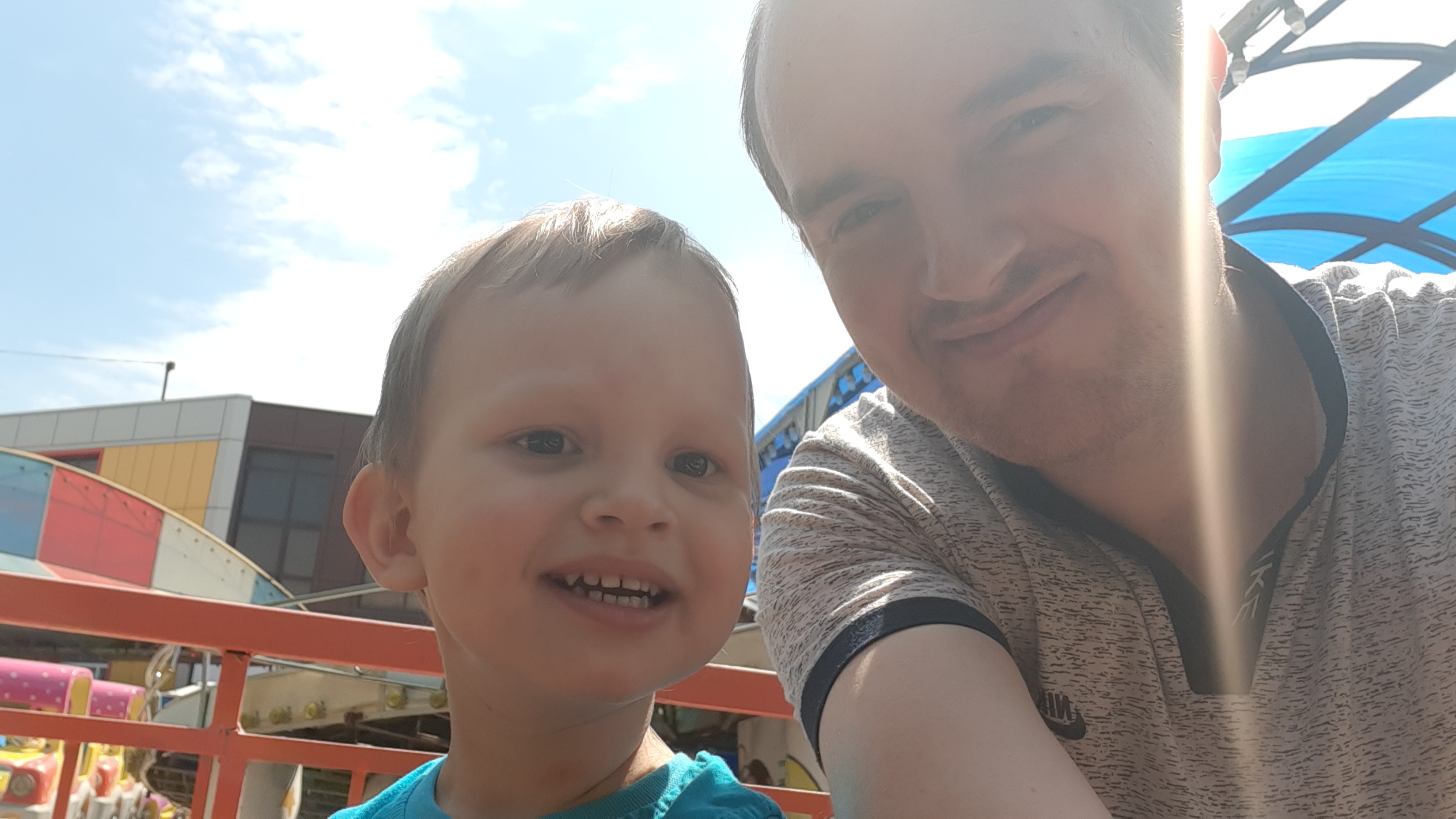 He likes those characters :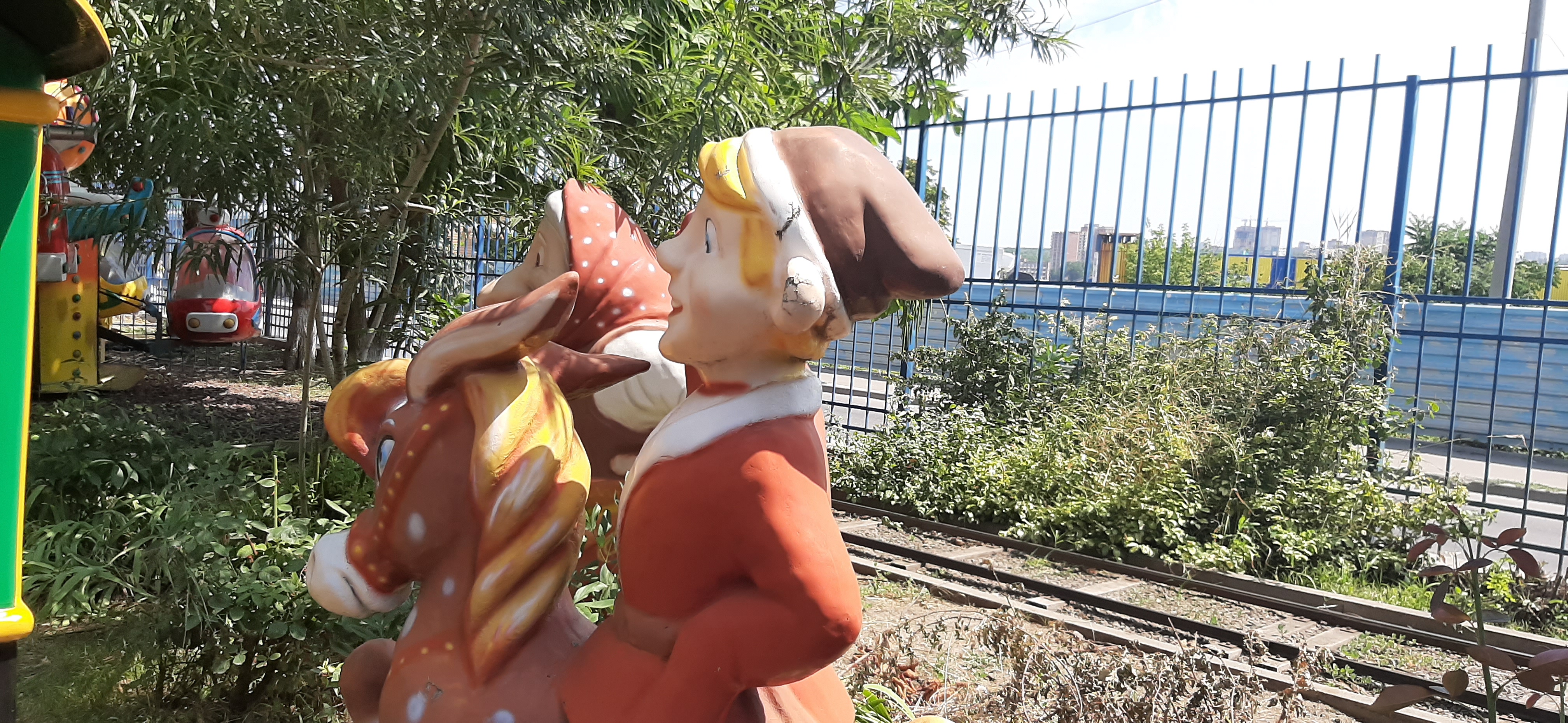 He played as well in that place with a lot of little balls.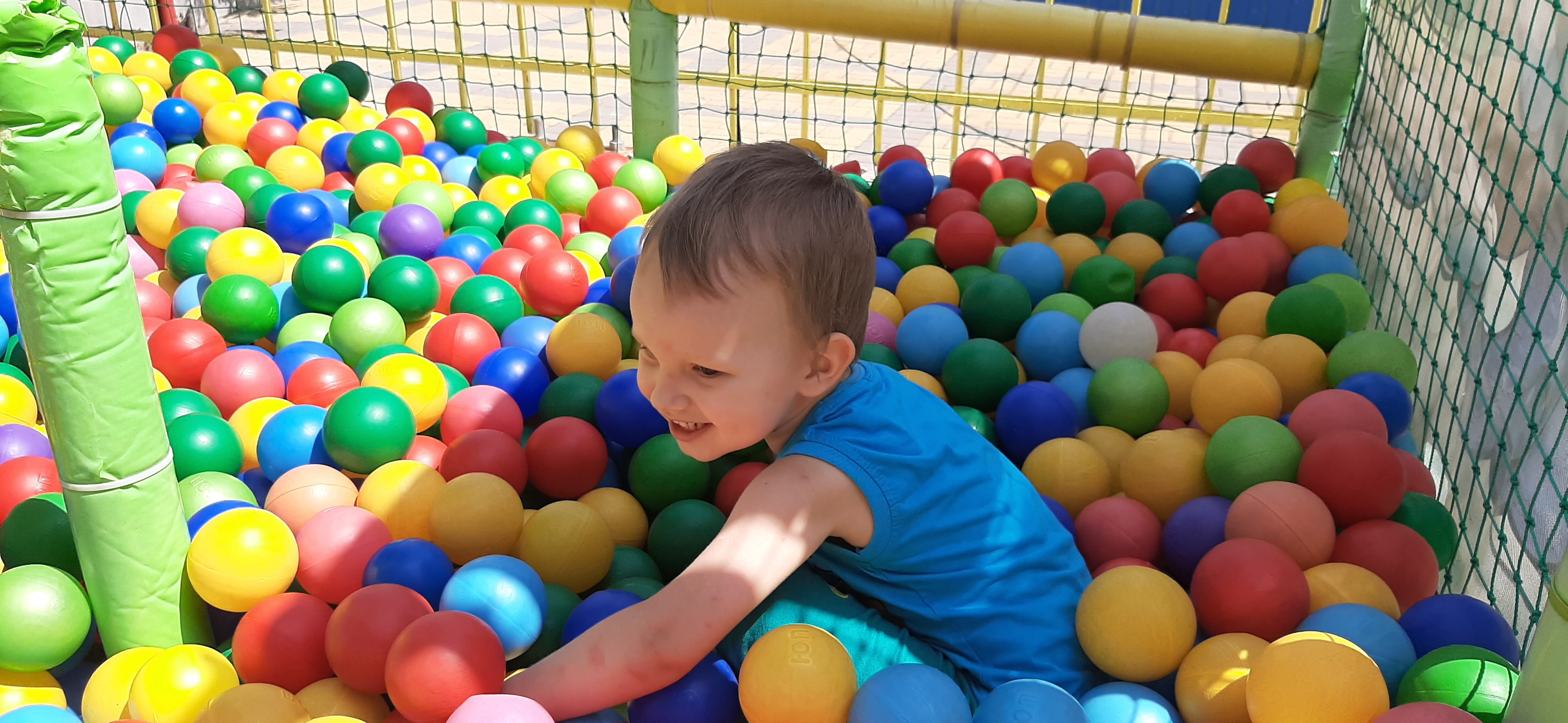 In such place where the music were all in English.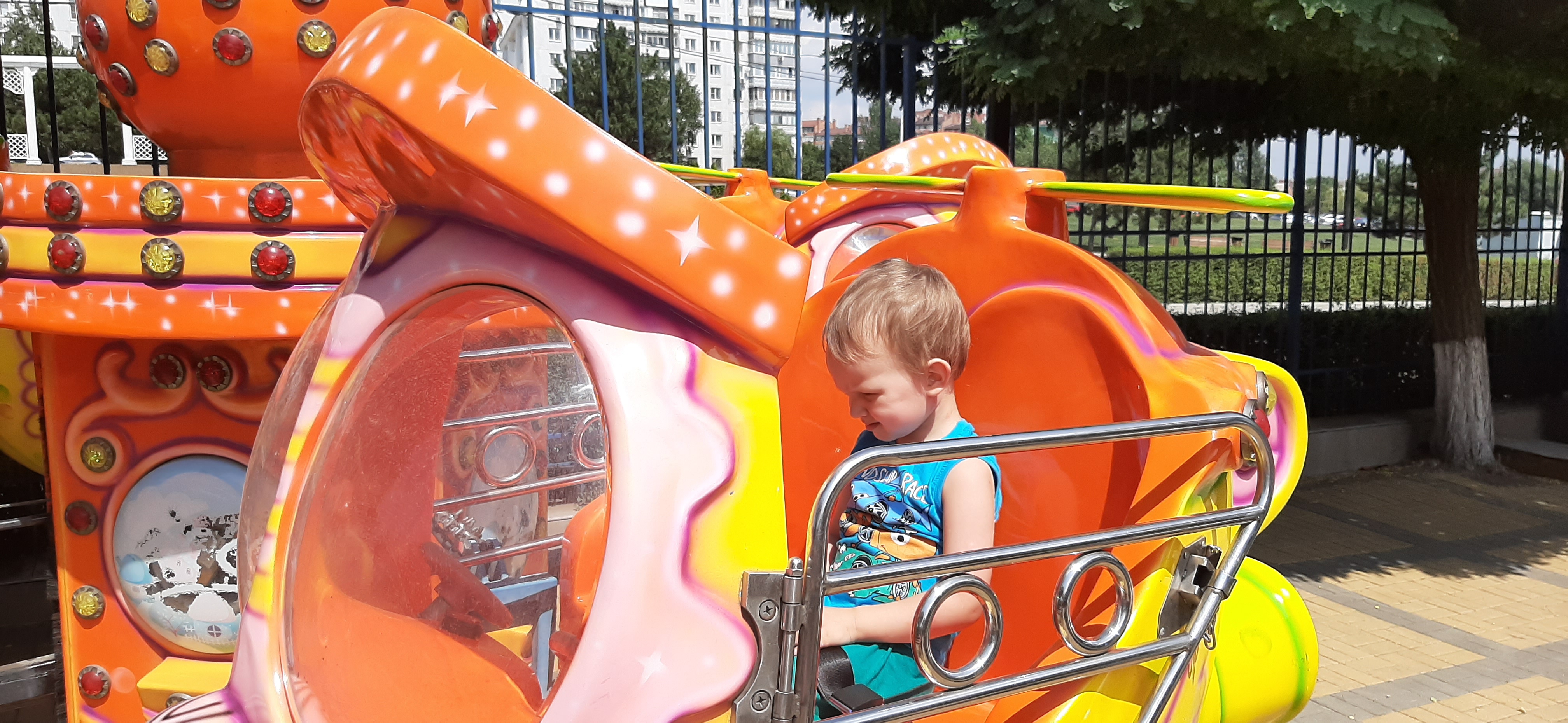 He rides a few little cars.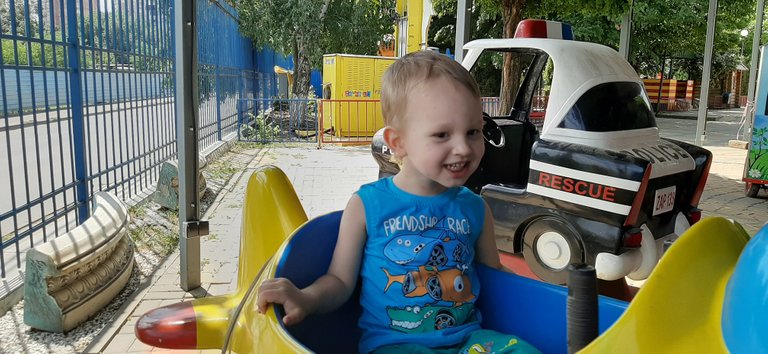 That was an airplane.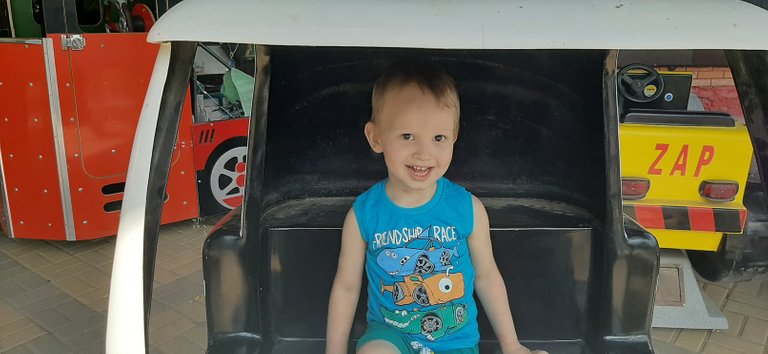 There was a police car and other types of cars.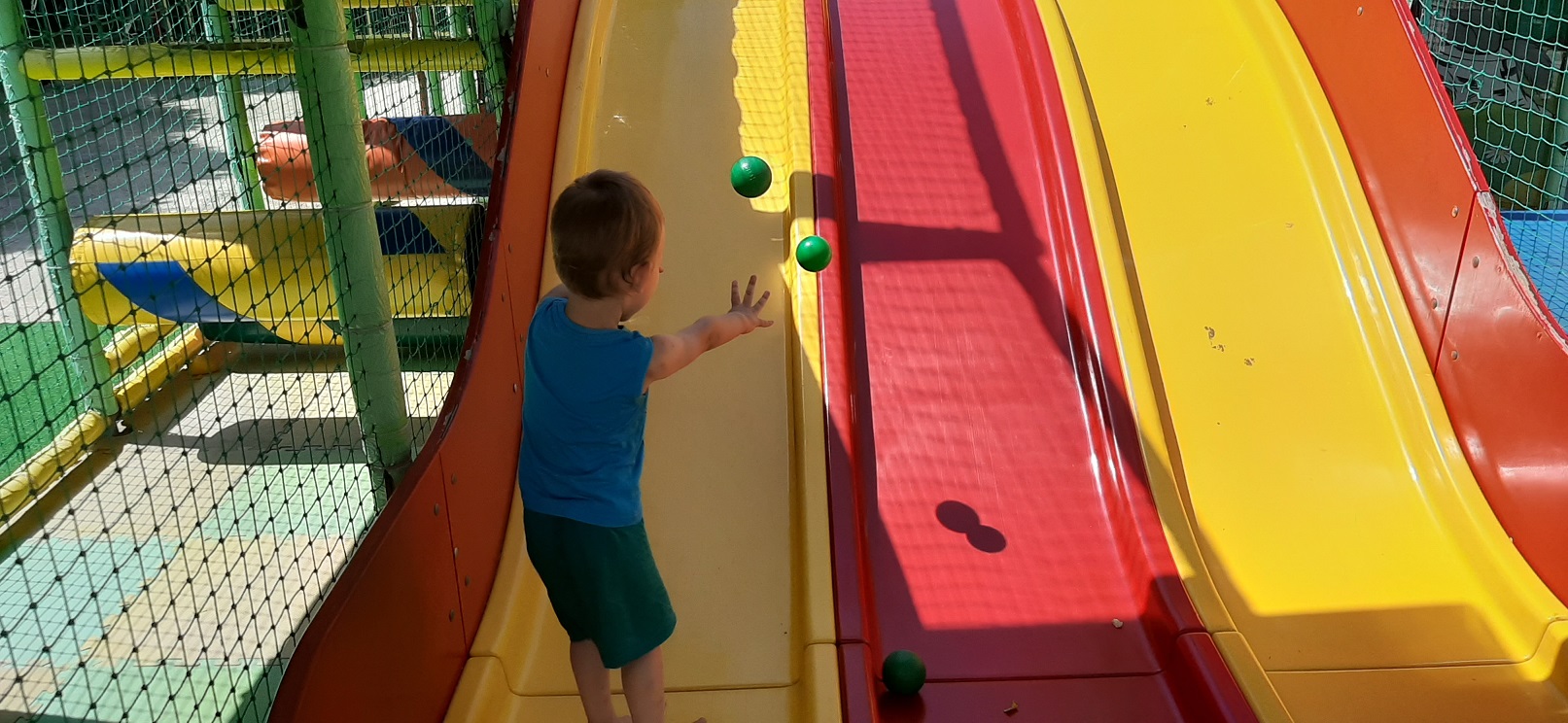 He likes to through there those little balls and when we run out of money we get out.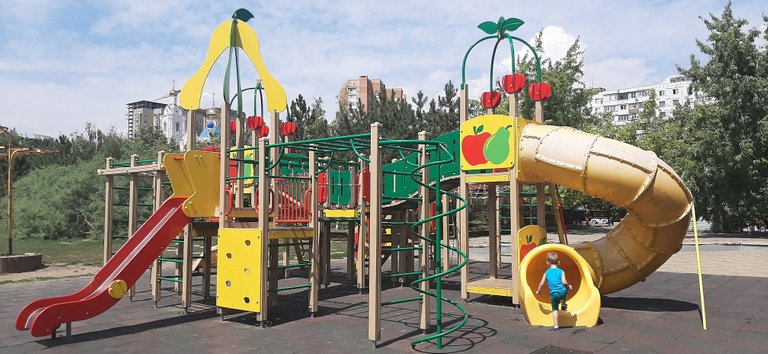 Outside there were also a lot of free attractions where he usually play.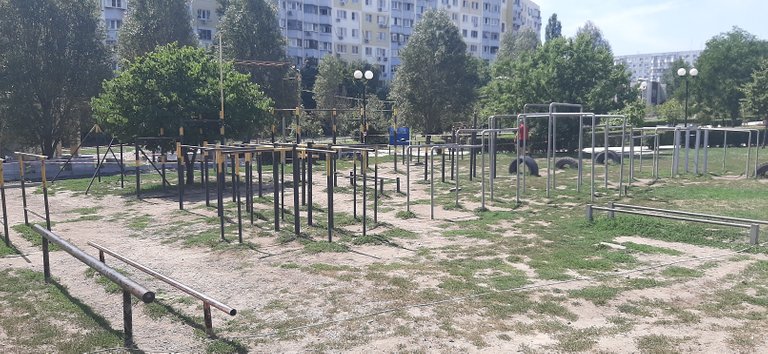 In fact in Russia we have a lot of such places where kids can play and even adults can train.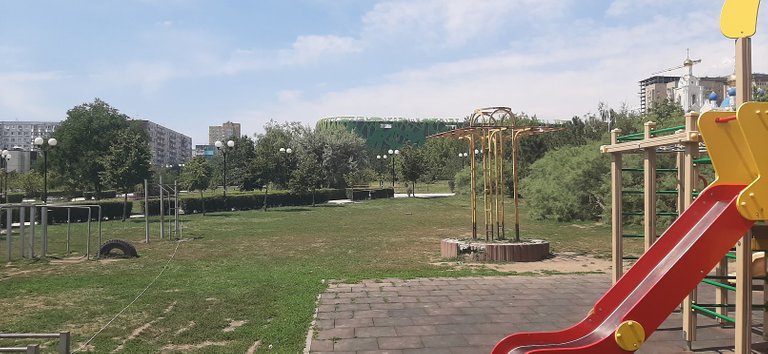 This is one of the reasons why I love to live in Russia.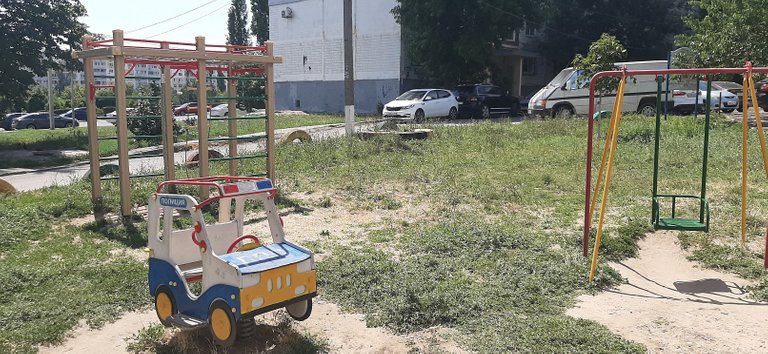 Then we walked between the houses to find a lot of such places.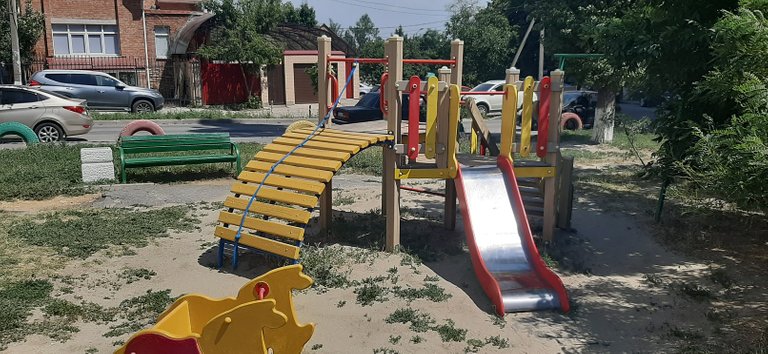 I also like that there are so many trees and the cities are like forests.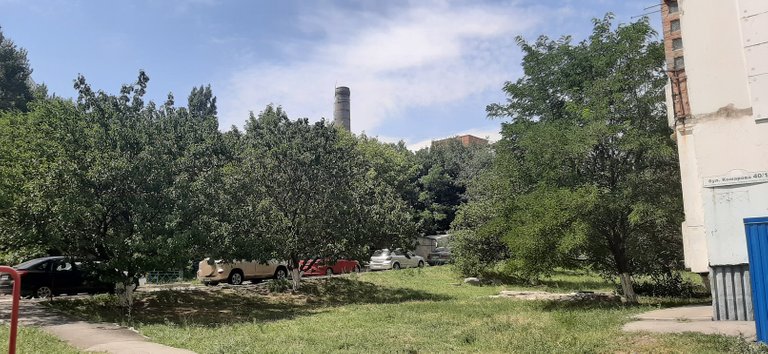 I took pictures of a lot of trees there.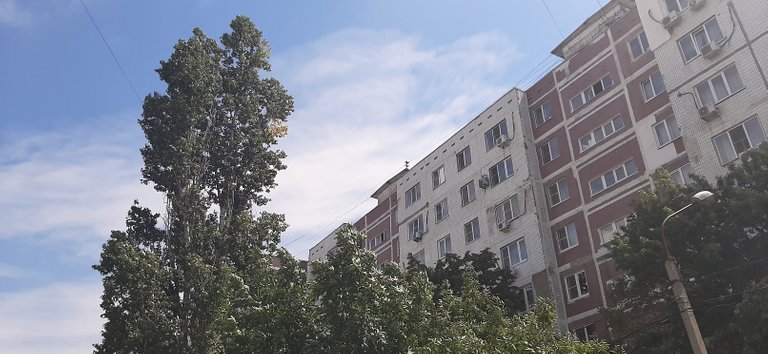 I liked the highest ones.
My kid played there in a few places.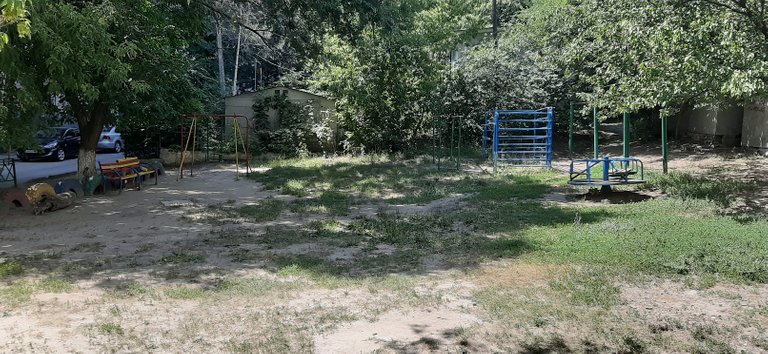 I took there a few pictures.
Pictures of a few free attractions in areas between a lot of houses.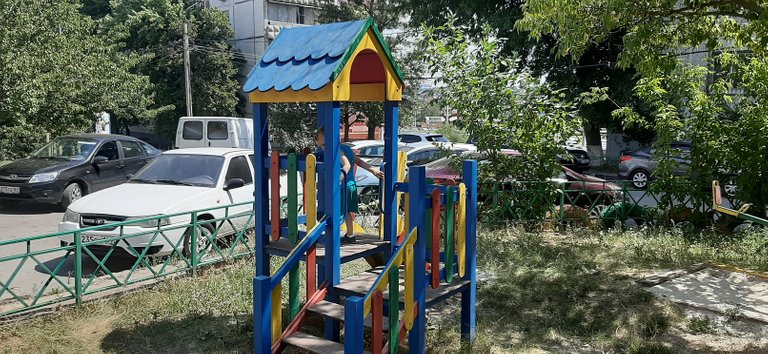 I don't know about other countries but in Russia we have such places almost everywehre. I feel that's a heaven for kids. This is one of the reason why I love this country.