Hello Friends,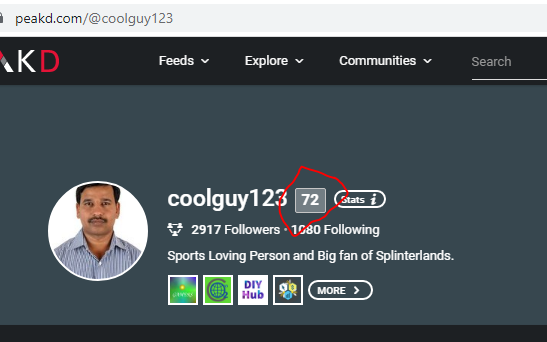 I hope you all are enjoying the Sunday with whatever things you love!!!
Well, I am enjoying the day as I have got another achievement on Hive blockchain with a reputation of 72 reached by me today!!!
When I wrote a same blog exactly 1 year and 2 days back about reaching reputation of 71, I never thought that, it will take an year to reach the next reputation.
May be it's bit late for me as I am not that active with blogging since many months due to the professional work I am doing and most of you may have got there in months and that's quite understandable.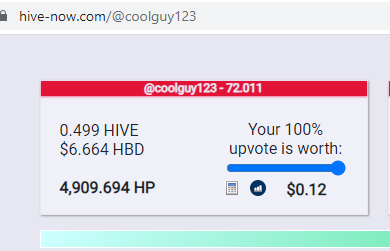 The reputation has got better but the vote worth has gone down compared to what I had when my reputation reached 71, because, the Hive value has gone down as like all the other Cryptos including the daddy Crypto of Bitcoin!!!
But, that hasn't stopped the Hivers to be active with their daily blogging, gaming and other activities on Hive Blockchain as we see through the tweets on twitter and that shows the growing popularity of Hive Blockchain!!!!
Although I am not active through blogging, I still continue using the Hive blockchain as I keep playing Splinterlands and that has been an activity I don't miss even for a single day and the networth of Hive along with networth of my Splinterlands cards has also been increasing as I now own cards worth 60K (the same as last year, but not to forget the downward values of all the Cryptos :) )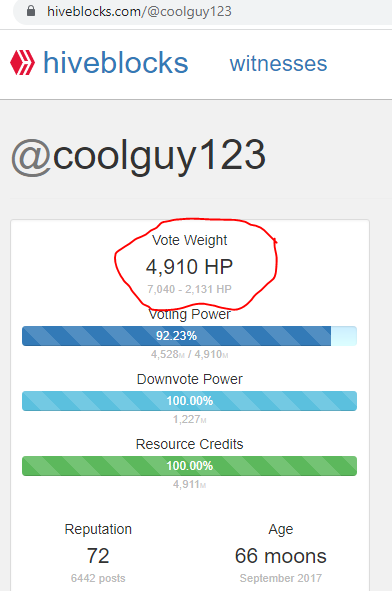 As a Hive blogger, it's been a satisfactory one to be recognized by many established bloggers and voters and happy to have reached another achievement and as I always keep telling, this is something I started with Zero investment as for as monetary thing is concerned, but I have been earning money thru Hive blockchain not just thru blogging, but also for commenting, gaming and when I am not doing anything as the auto voting keeps voting on my favorite bloggers and keeps earning me something every day!!!!
With the introduction of Riftwatchers and Tower Defense along with the already popular Chaos Legion edition, Splinterlands has become more popular and happy to be with that since day 1 as that has definitely changes the lives around the World including me as the networth of cards I own is more than 60K even when all the Cryptos are declining and it's one of the main passive income earning one for me with renting out the cards I don't use and with Splintershards airdrop is over, there are more options of renting out even more cards and earn few more Dollars on daily basis in the form of DEC!!!!

Source
As we can see from above screenshot, the ranking on Hive.buzz hasn't got improved much as many Hivers might have overtaken me with active blogging and commenting, but, there is still improvement in my ranking and that shows I am not totally out of Hive Blockchain in the past One year :)
With many airdrops on Hive Blockchain including that of Splintershards and then the proposed Genesis League airdrop of GLX coin, there are more options to earn on Hive even when not blogging and that is the beauty of this Blockchain!!!!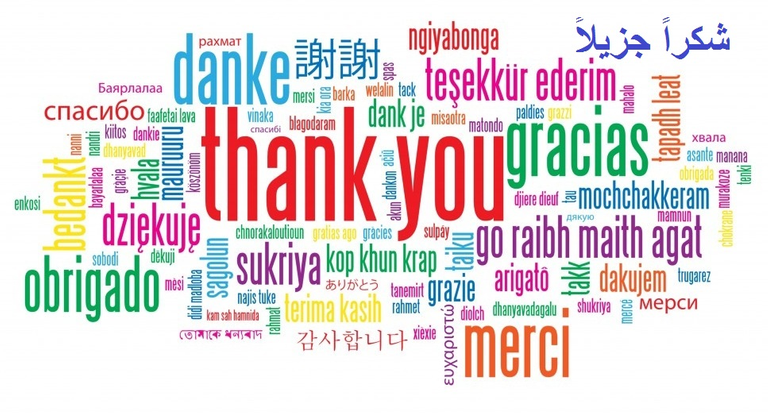 Source
It's time to say Thank You to all my beloved Hive friends as they keep supporting me!!!!
I am now almost writing atmost One blog per month (although I want to write more) but I still keep getting that love from you through those votes and I have to say Thanks to you all for that and I keep writing and playing those Splinterlands battles and keep supporting you all in quest of that next reputation of 73 hopefully earlier than a year unlike with reputation of 72!!!

Alright friends, wishing you all the best and hope some of you reading this are attending the HiveFest and enjoying with our Hive friends over there!!!
I am not that lucky as my professional work keeps pushing me here in India, I wish to be there One day on future to attend One of the future Hivefests and be talking to some of you in person :)
Be happy, be blogging, playing those games and be sharing those beautiful memories as always!!!
Thank You :)

Join the new Official Telegram for Splinterlands via link given below to participate in contests and have fun.
---
Not yet signed up for Splinterlands?
You can join using my referral link: splinterlands.io and get some monsters from me :)