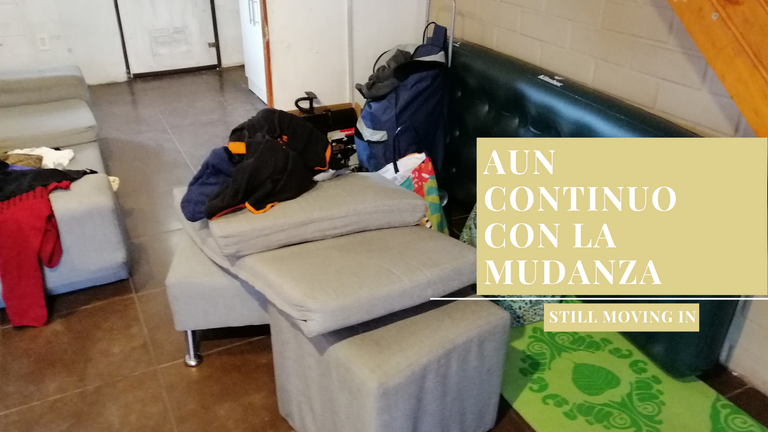 Hola Hivers!, seguimos en las labores de mudanza de verdad esto es un poco difícil dado que hay ciertas cosas que hay que cumplir para alquilar en otro lado; les comentare como fue la travesía que todavía estoy en ella:
Hello Hivers! We are still in the work of moving, this is a bit difficult since there are certain things that must be fulfilled to rent elsewhere; I will tell you how the journey was that I am still on it:
Para que puedan entender el contexto voy a remontar en años atrás, yo cuando llegue a Santiago de Chile logre conseguir un departamento en alquiler con una inmobiliaria, todo bien cumplía con los requisitos me gusto y todo bien. Hasta que comenzó la pandemia que se volvieron como locos dentro de la comunidad del edificio.
So that you can understand the context, I will go back in years, when I arrived in Santiago de Chile I managed to get an apartment for rent with a real estate agency, everything well met the requirements I liked and everything was fine. Until the pandemic started they went wild within the building community.
En primer lugar cerraron por completo los gimnasios pero seguían cobrando su mantenimiento, por cualquier cosa te querían multar y incluso los conserjes chismoteaban para saber de tu vida (cosa que odio, para eso lean mi blog). Entre la rutina del trabajo y la casa llegue a un punto en que quería irme. Tome las cosas con calma y me fui planificando para buscar en otros alquileres y hasta ahora fue que di con uno que me pareció un poco económico y buena zona.
In the first place, they closed the gyms completely but they continued to charge their maintenance, they wanted to fine you for anything and even the janitors gossiped to find out about your life (which I hate, that's why they read my blog). Between the routine of work and home, I reached a point where I wanted to leave. Take things easy and I started planning to look at other rentals and until now I found one that seemed a bit cheap and a good area.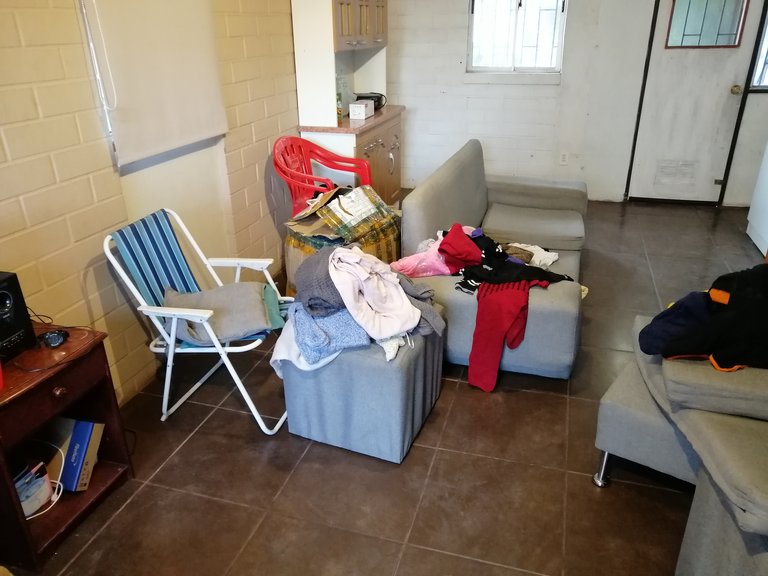 Desastre con todo / Disaster with everything
Pero no todo fue color de rosas, ahora comienzan los problemas...
But not everything was rosy, now the problems begin ...
Resulta que en el contrato de alquiler dice: "PARA CANCELAR EL CONTRATO DE ALQUILER REQUIERE AVISAR CON 60 DÍAS DE ANTICIPACIÓN"; esto quiere decir que no puedo irme de una vez sino que cuando se cumplan los días estipulados. No solo con eso también 5 días antes de salir es que puedo movilizar mis cosas a mi nuevo lugar de residencia.
It turns out that the rental contract says: "TO CANCEL THE RENTAL AGREEMENT YOU MUST NOTIFY 60 DAYS IN ADVANCE"; This means that I cannot leave at once but only when the stipulated days are fulfilled. Not only with that also 5 days before leaving is that I can move my things to my new place of residence.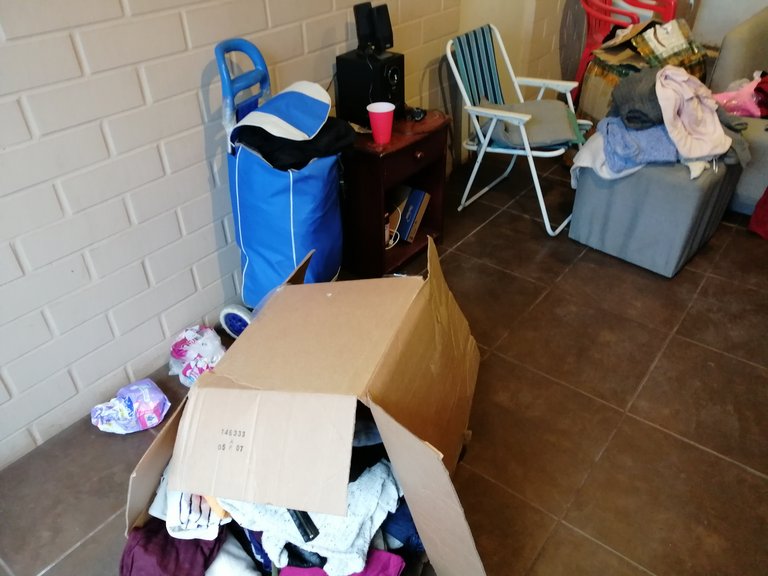 Aun queda mucho desorden / There is still a lot of disorder
Así que logre inventarme una jugada donde dije que había vendido un mueble y otras cosas que venían a retirar para que me dieran permiso sin problemas y así ir moviendo poco a poco mis cosas. Es increíble como las letras pequeñas de un contrato pueden frenarte los planes; por lo que como consejo personal "LEAN LAS LETRAS PEQUEÑAS".
So I managed to invent a play where I said that I had sold a piece of furniture and other things that they came to remove so that they would give me permission without problems and thus move my things little by little. It is incredible how the small letters of a contract can stop your plans; so as personal advice "READ THE SMALL LETTERS".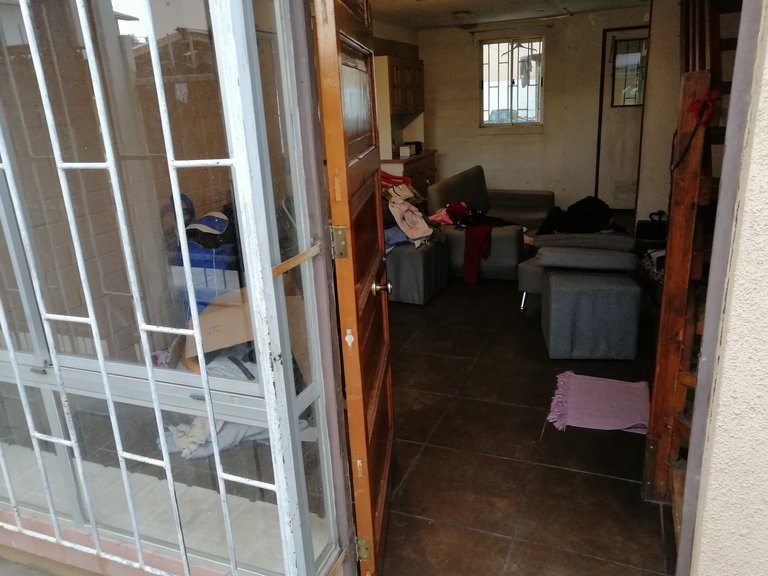 Desde otro punto de vista del desorden / From another point of view of disorder
Lo bueno es que logre llegar a mi nuevo domicilio donde acomode todo en su lugar.
The good thing is that I managed to get to my new home where I put everything in its place.
PERO AUN CONTINUO CON LA MUDANZA....
BUT STILL CONTINUOUS WITH THE MOVE
▂▂▂▂▂▂▂▂▂▂▂▂▂▂▂▂▂▂▂▂▂▂▂▂▂▂
Imágenes propias / Own images ©2021, @critic-on.
▂▂▂▂▂▂▂▂▂▂▂▂▂▂▂▂▂▂▂▂▂▂▂▂▂▂