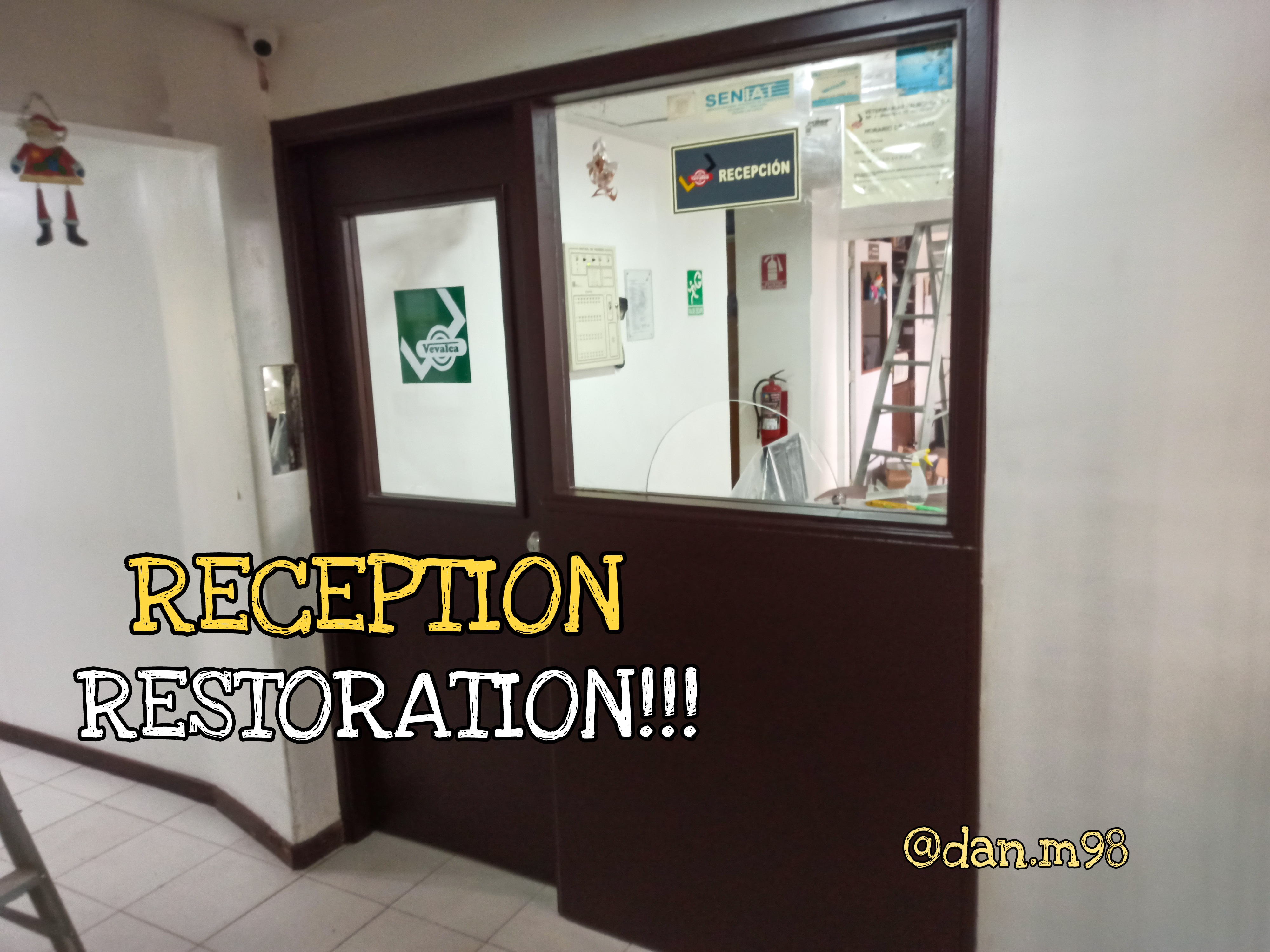 ---
Hiiiii, what's up friends of our beautiful community of HIVE, I hope everyone is wonderful, and that their families, likewise are very, very well, today I come to present a publication of a job I did in a company, I was sent to restore and change color to a door, with its frame and reception wall, which is made of wood, and was painted varnish, so without more to lose, let's go to the publication!
---
Holaaa, que tal amigos de nuestra preciosa comunidad de HIVE, espero que todos estén de maravillas, y que sus familiares, de igual forma estén muy, pero muy bien, hoy vengo a presentarles una publicación de un trabajo que realicé en una empresa, que me enviaron a restaurar y cambiar de color a una puerta, con su marco y pared de recepción, que está fabricada en madera, y estaba pintado de barniz, así que sin más que perder, vamos a la publicación!.
---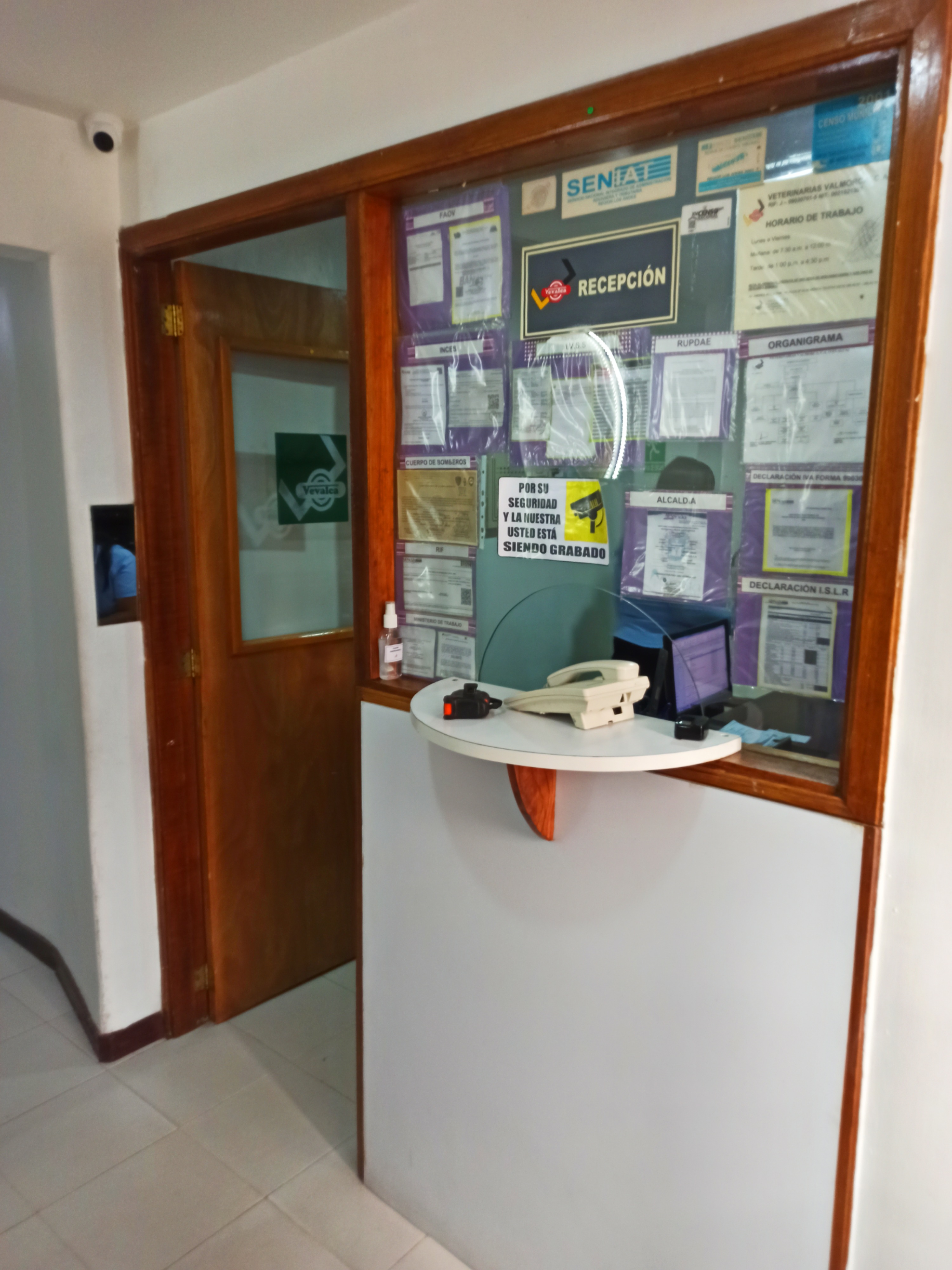 ---
---
Materials.|| Materiales .
---
In order to do this restoration and paint, I needed a gallon of catalyzed sealer, 1/2 gallon of matte catalyzed lacquer, 1/4 gallon of wenge enamel paint, 80 and 180 grit sandpaper, detail putty, formica, white glue, fine or small sawdust, string and newspaper or magazine paper. We will also need a compressor and a paint gun.
---
Para poder realizar ésta restauración y pintar, necesité, un galón de sellador catalizado, 1/2 galón de laca catalizada mate, 1/4 de pintura esmalte color wengué, lijas de grano 80 y 180, masilla de detalle, formica, goma blanca, aserrín finito o pequeño, tirro y papel de periódico o de revista. También vamos a necesitar un compresor y una pistola para pintar.
---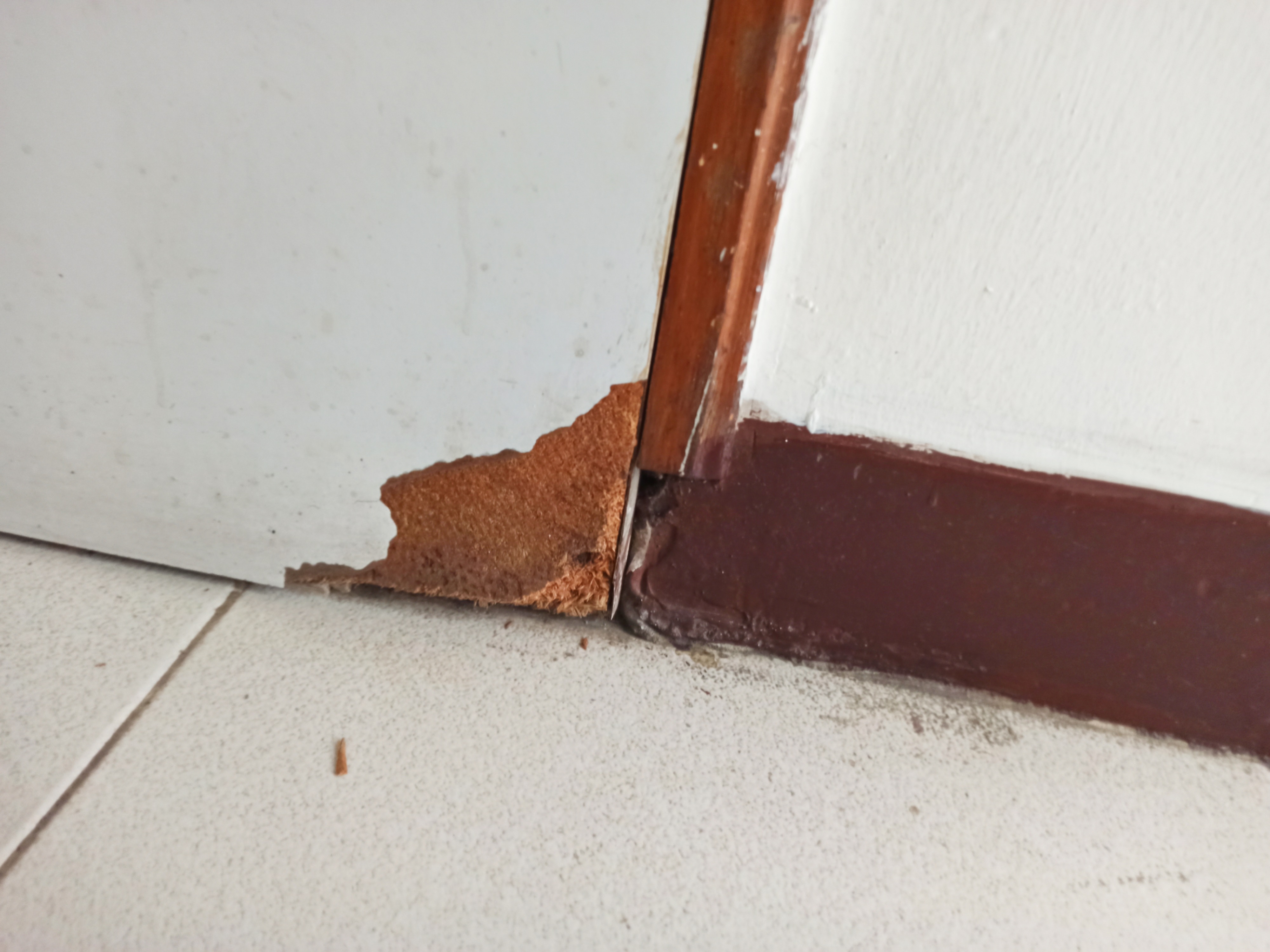 ---
---
Restoration.// Restauración.
---
Putting our hands on the work, we start by taking a container with water and sandpaper 180 we are going to sand everything, but absolutely everything, with plenty of water and lots of sandpaper, so that the wood can extract the grease and traces of old paint, which can make the new paint is cut and it will sprout by chemical reaction, so with great patience, we will sand very well every corner.
---
Colocando las manos en la obra, empezamos tomando un envase con agua y con lija 180 vamos a lijar todo, pero absolutamente todo, con abundante agua y mucha lija, para que la madera pueda extraer la grasa y los rastros de pintura vieja, que pueda hacer que la nueva pintura se corte y ésta se brote por reacción química, así que con mucha paciencia, vamos a lijar muy bien cada rincón.
---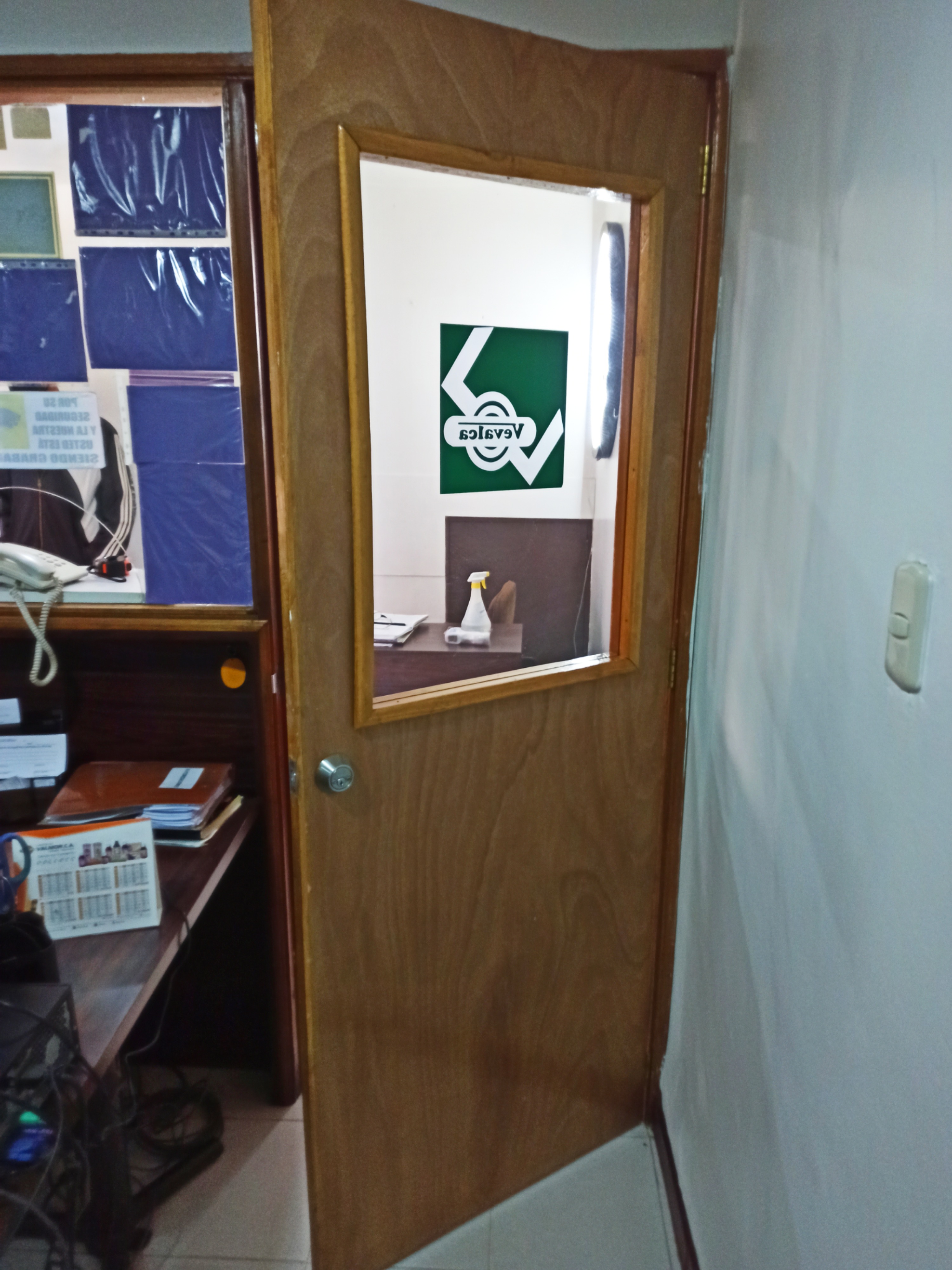 ---
---
After sanding very well all the places of the wood, we dry with an old rag, we will let it dry completely and with sandpaper 80 we will sand this excess of grease, this will allow the new paint to adhere and not to lose the material and work. Afterwards we are going to begin to cover all the holes with white glue putty and small sawdust, let this putty dry for 4 hours, then with sandpaper 80 we are going to remove all the excess putty and that it will be uniformly on the wood.
---
Después de lijar muy bien todo los lugares de la madera, secamos con un trapo viejo, vamos a dejar que seque en su totalidad y con la lija 80 vamos a lijar este sobrante de la grasa, esto ya va a dejar que la nueva pintura se adhiera y no se pueda perder el material y el trabajo. Posteriormente vamos a comenzar a tapar todos los huecos con masilla de pegamento goma blanca y aserrín pequeño, dejamos secar ésta masilla por 4 horas, después con lija 80 vamos a retirar cada la masilla sobrante y que, quedé de manera uniforme en la madera.
---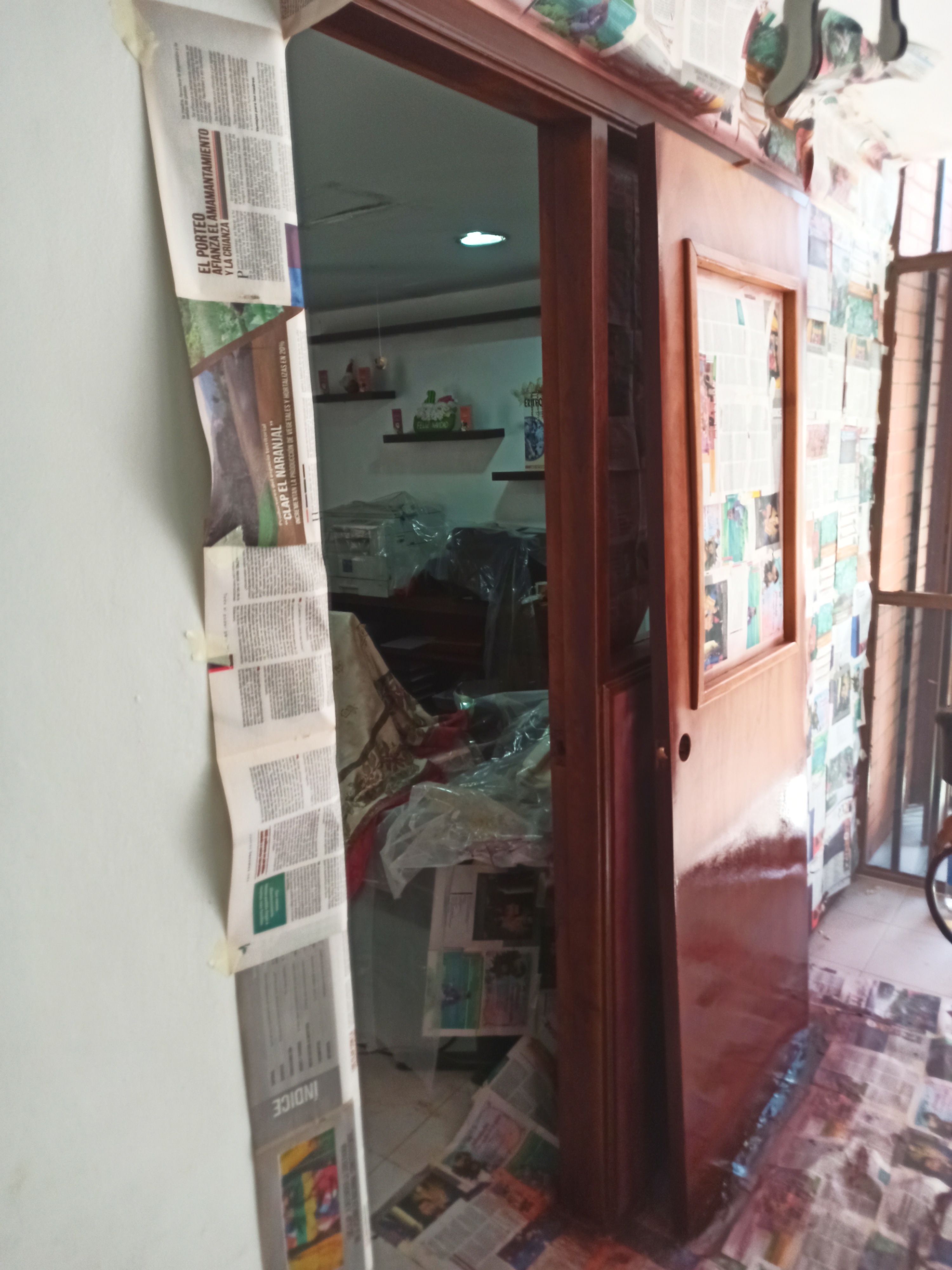 ---
---
Next, we will finish covering these details with red detail putty, and this is faster drying action, so in 20 minutes, we proceed to sand it with plenty of water and sandpaper 180, in a circular way, until a good finish and to the touch does not feel texture, no, imperfect, when leaving everything detailed, I began to repair the blow in the lower area below the resection wall, with an exacto I cut the damaged piece, game, with a formica, we are going to cut it and to adapt it in the place, then we apply putty of detail and later, we sanded.
---
En seguida, vamos a terminar de tapar estos detalles con masilla roja de detalle, y ésta es más rápida su acción de secado, así que en 20 minutos, procedemos a lijarla con abundante agua y lija 180, de manera circular, hasta que de un acabado bueno y al tacto no se le sienta textura, no, imperfecto, al dejar todo detallado, comencé a reparar el golpe en la zona inferior debajo de la pared de resección, con un exacto corté el trozo perjudicado, juego, con una formica, vamos a recortarla y a adaptarla en el sitio, después le aplicamos masilla de detalle y posteriormente, lijamos.
---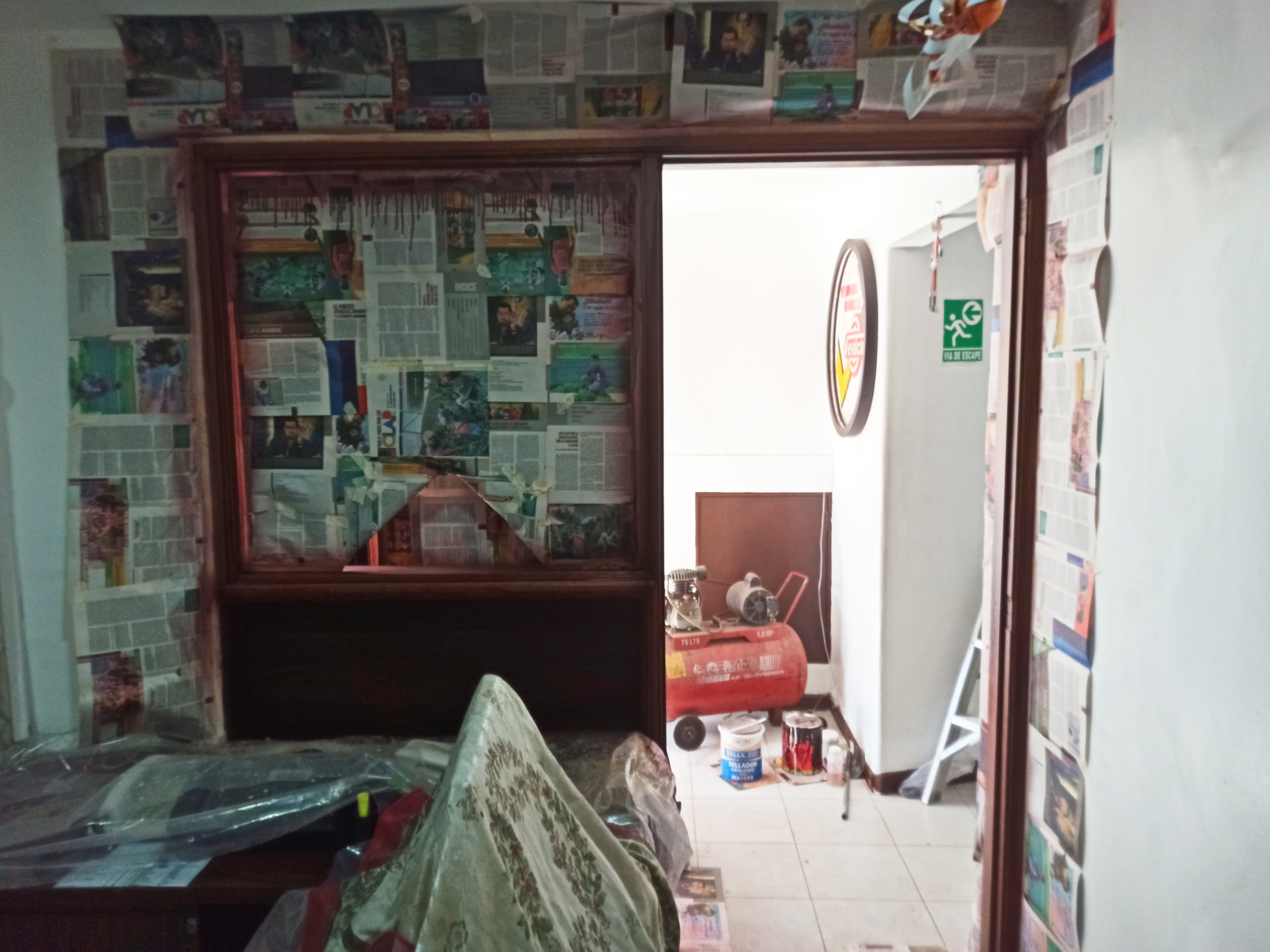 ---
---
At the end of sanding, we begin to paper all the sides of the concrete wall, floor and glass, leaving only exposed all the woodwork, finished papering, we will prepare the sealant, With your blotter and paint and we are going to apply little by little the sealer and let it dry for 15 minutes between coats, to sand with sandpaper 180, When the finish is looking flawless, and you have already applied 3 or 4 coats to all the work, we are going to take the lacquer, and prepare it with a little bit of paint.
---
Al finalizar de lijar, comenzamos a empapelar todo los lados de la pared de concreto, el piso y el cristal, dejando solo al descubierto todo el trabajo en madera, finalizado de empapelar, vamos a preparar el sellador, con su secante y pintura y lo vamos a aplicar poco a poco el sellador y dejaremos secar por 15 minutos entre capa y capa, para lijar con lija 180, Cuando el acabado se va viendo impecable, y ya le has aplicado de 3 o 4 manos a todo el trabajo, vamos a tomar la laca, y se prepara con un poquito de pintura.
---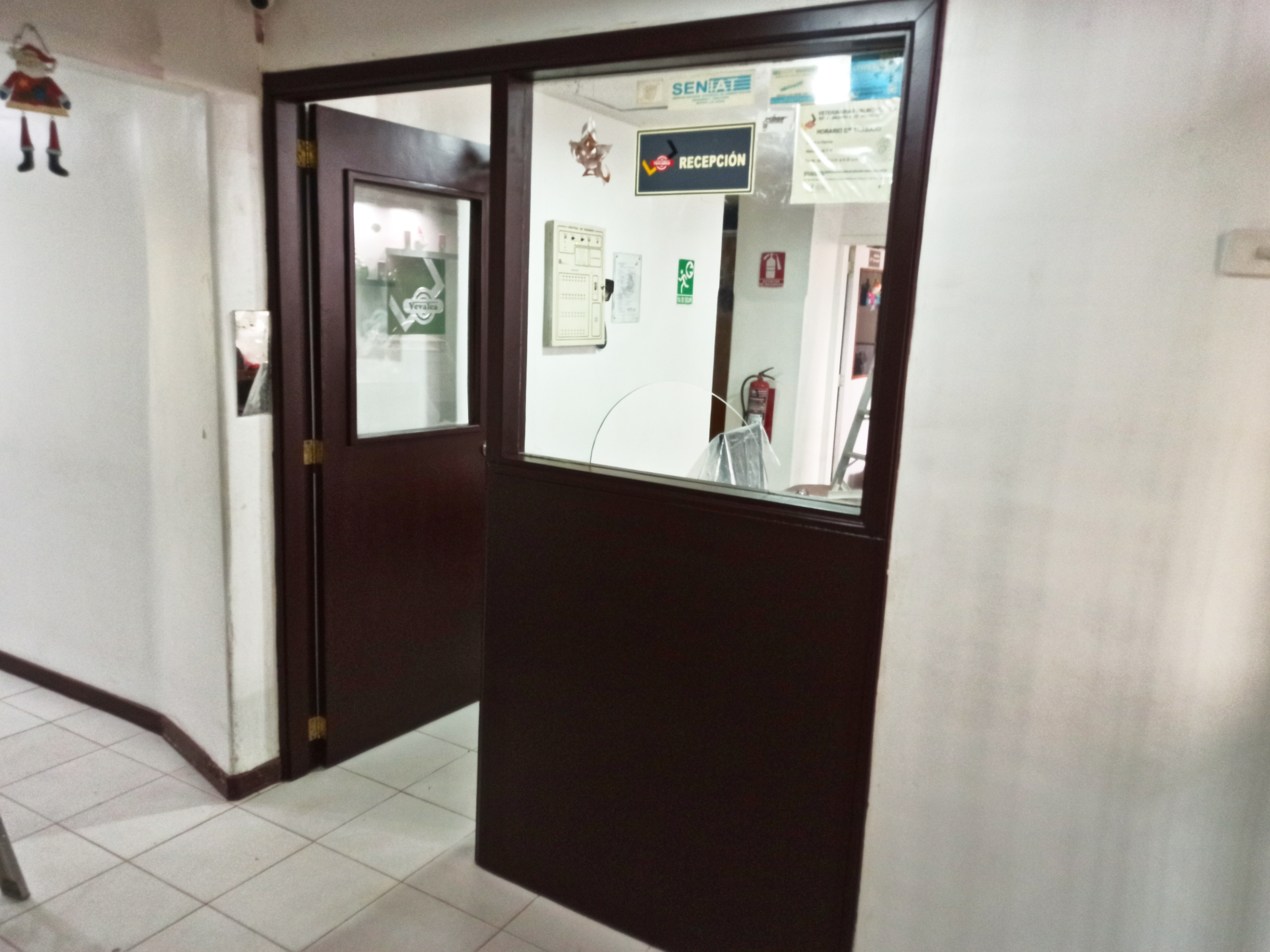 ---
---
The lacquer was applied and left to dry for 30 minutes, it was a perfect finish and exceeded the expectations I had, after finishing and drying, I had to apply an oil to the lacquer, so that the traffic on it is safe and that your material will last, I also had to remove the paper from all areas and clean the floor where the paint fell, and so I could deliver the work and everything was very nice and with an excellent finish and the approval of customers.
---
Se le aplicó la laca y se dejó secar por 30 minutos, quedó un acabado perfecto y superó las expectativas que tenía, luego de acabar y que secara, tuve que aplicarle un aceite a la laca, para que el tráfico sobre ésta sea seguro y que su material va a durar, también me tocó retirar el papel de todas las áreas y limpiar el suelo donde le cayó pintura, y así pude entregar el trabajo y quedó todo muy bonito y con un excelente acabado y la aprobación de los clientes.
---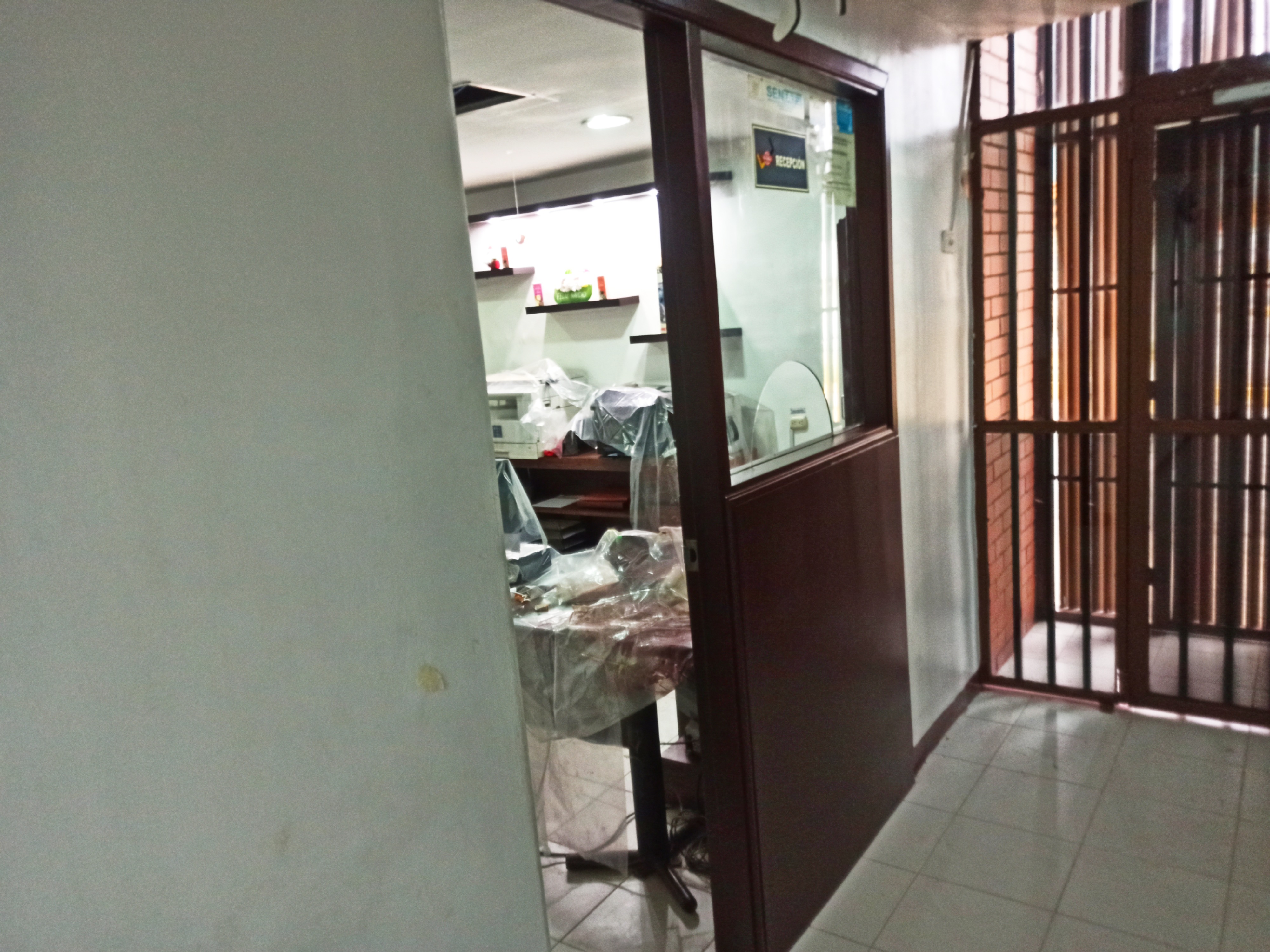 ---
---
Well dear friends, this was all for today, I hope and wish that you like my publications of this type, I hope you continue to take care and continue to reap success, see you in a new opportunity, you are appreciated and always grateful for your support and we will strengthen our page and currency, so without more to say, see you soon, take care and take care, bye, bye, bye, bye!
---
Bueno queridos amigos, esto fue todo por hoy, anhelo y deseo que les gusten mis publicaciones de este tipo, espero se sigan cuidando y sigan cosechando éxitos , nos vemos en una nueva oportunidad, se les aprecia y siempre agradecido con su apoyo y vamos fortaleciendo nuestra página y moneda, así que sin más que decir, nos vemos pronto, cuiden y cuídense, chau, chau, chau!
---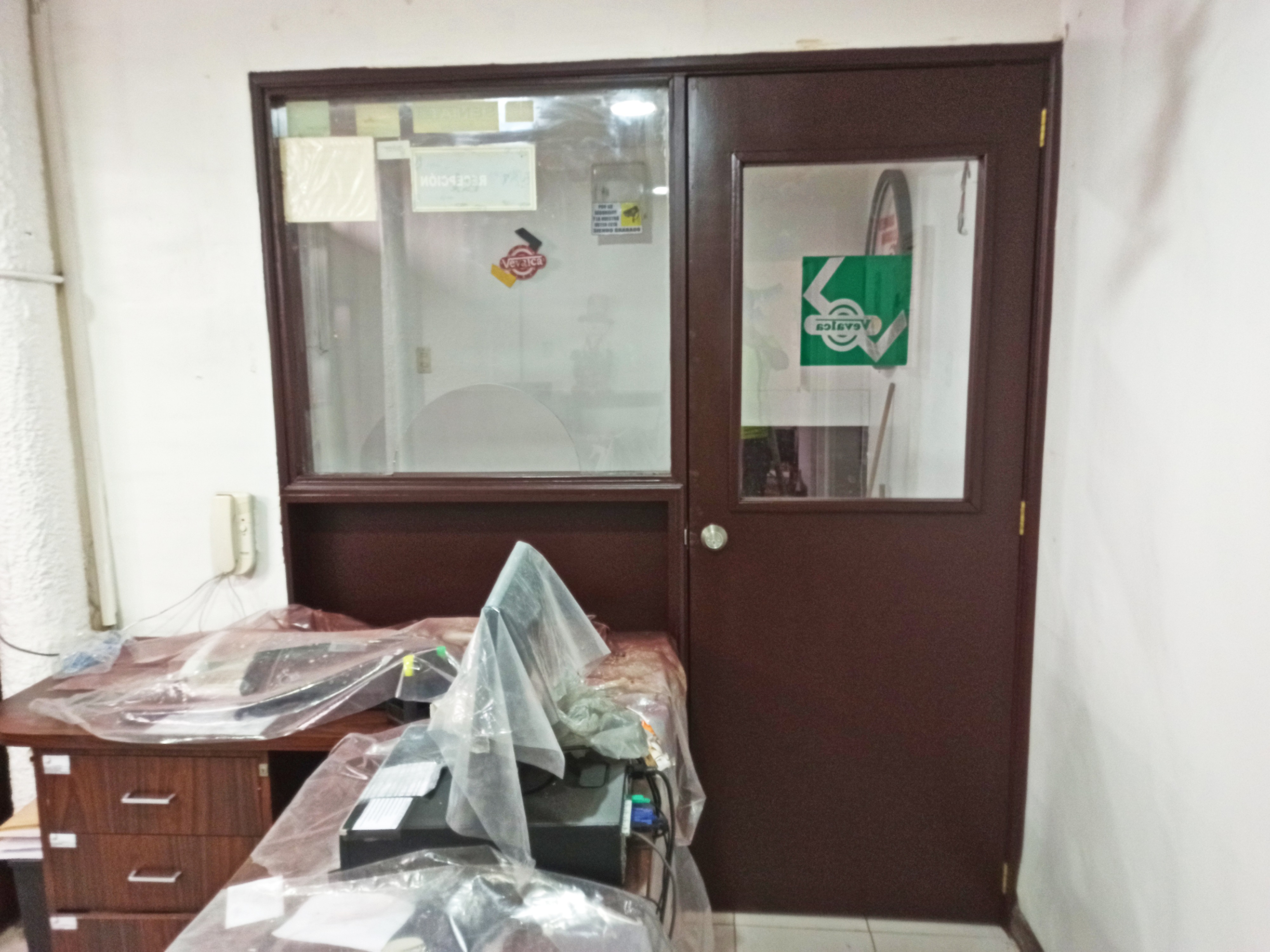 ---
---
The photos were taken with my Xiaomi Redmi Note 8 pro. // y las fotos fueron tomadas con mi Xiaomi Redmi Note 8 pro.