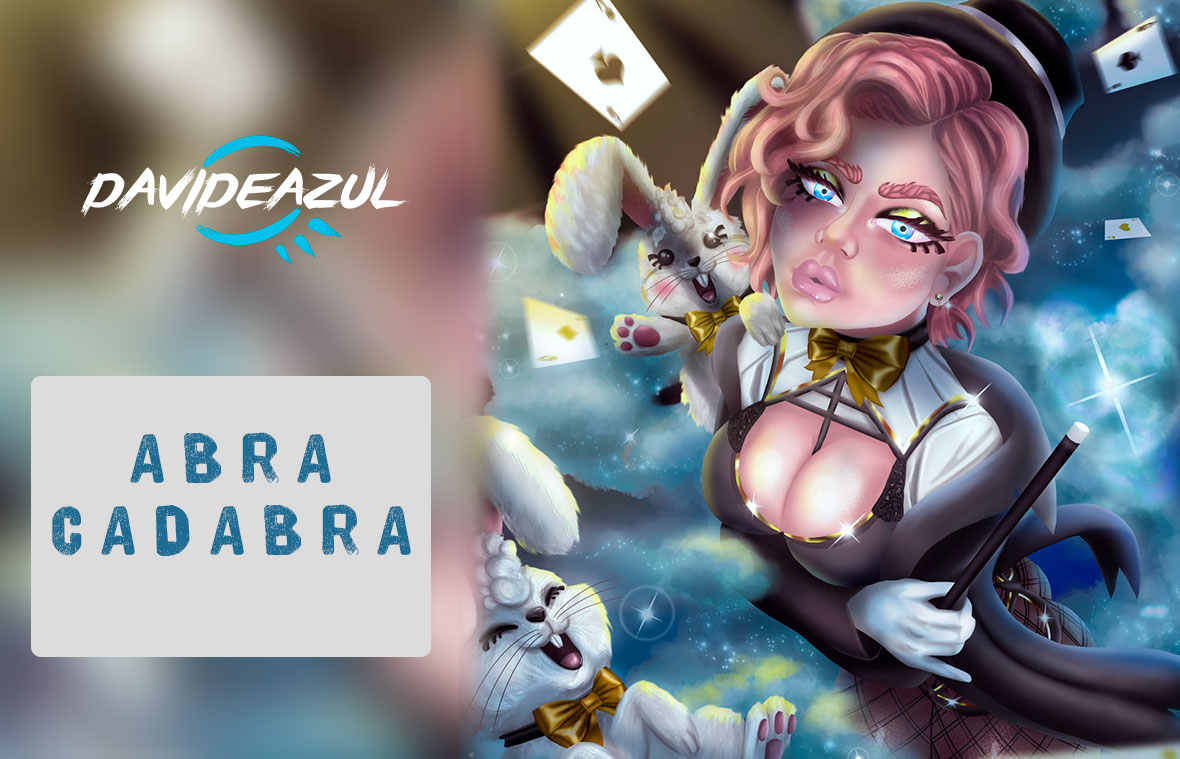 ABRACADABRA ✨



Abracadabra is an illustration based on women who use magic in the circus to entertain. Usually these types of characters are usually represented by men, but this time I wanted to do it differently.
| | |
| --- | --- |
| Here I was already somewhat advanced in the drawing but it is possible to see part of the process that I had. | At first I was very undecided with the color that the illustration was going to preset, but after time I decided that it would be my favorite color: blue. So at some point the cool color had to contrast. |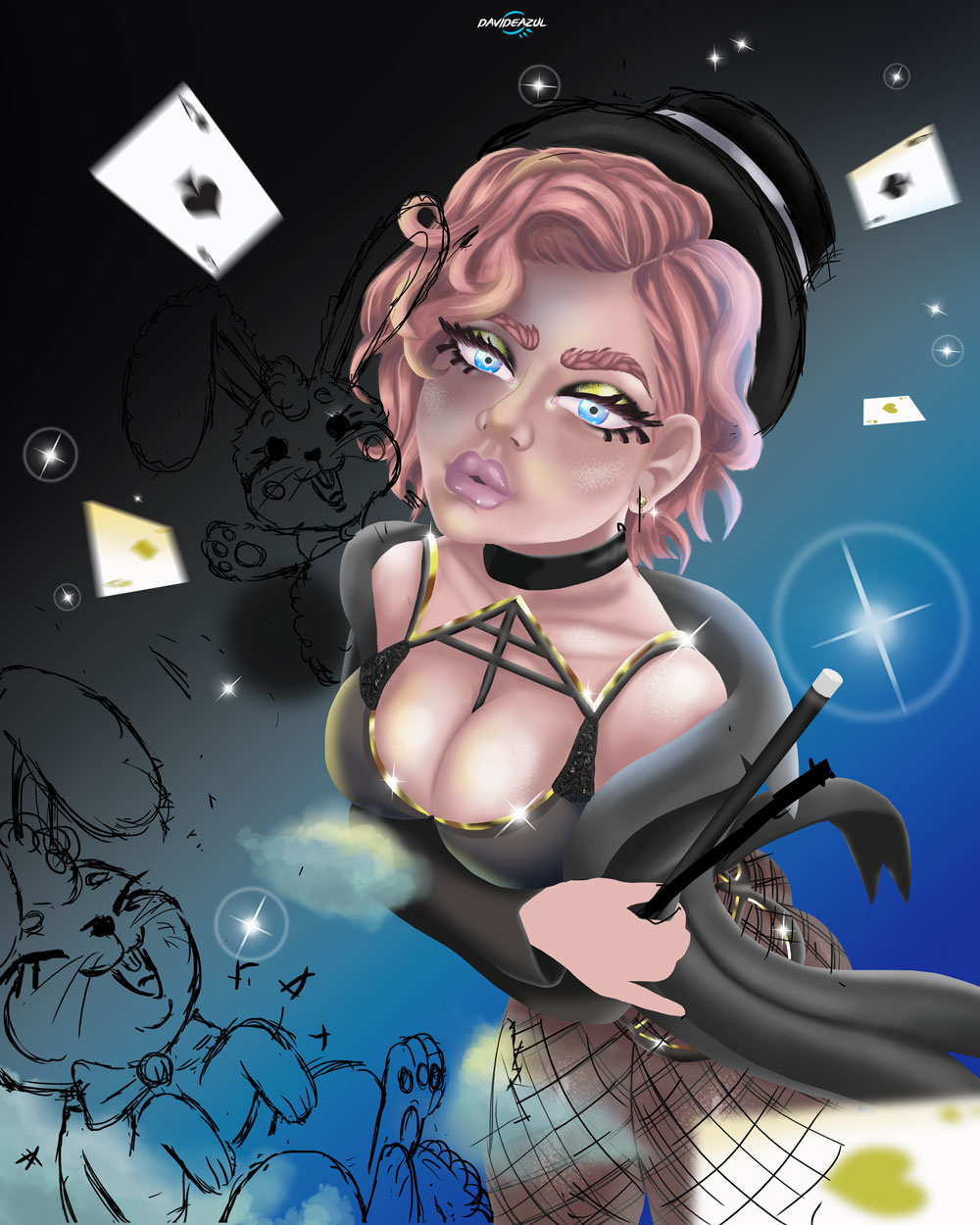 One of the things that worried me the most was clothes, so I looked for references of male magicians and then I was versioning the clothes in the style of a sensual woman.
Lately I've been a big fan of putting different glitter somewhere in illustrations, I feel like it brings out shiny things and I love it. The poker cards were a key piece in the illustration, as it gave it a 3D effect by being so close to the foreground and with a motion blur, this gave dynamism to the work.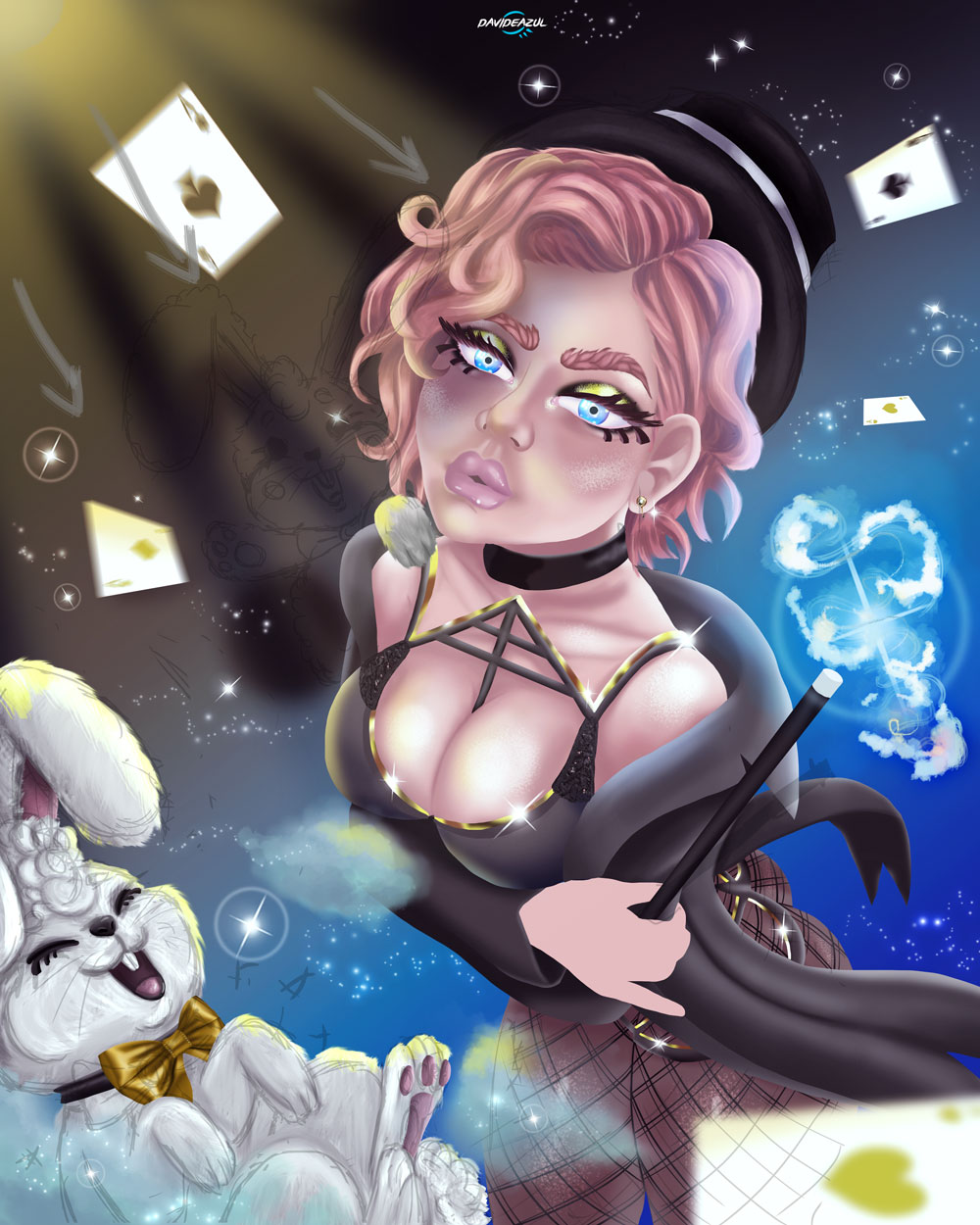 Finally, rabbits could not be absent, I love, I love, I love making adorable animals or mythological beings with adorable appearance, although I have made very few, the few that I have made have enchanted me.
Only one thing was missing and it would be ready: magic dust or cloud.

ILLUSTRATION FINISHED!♥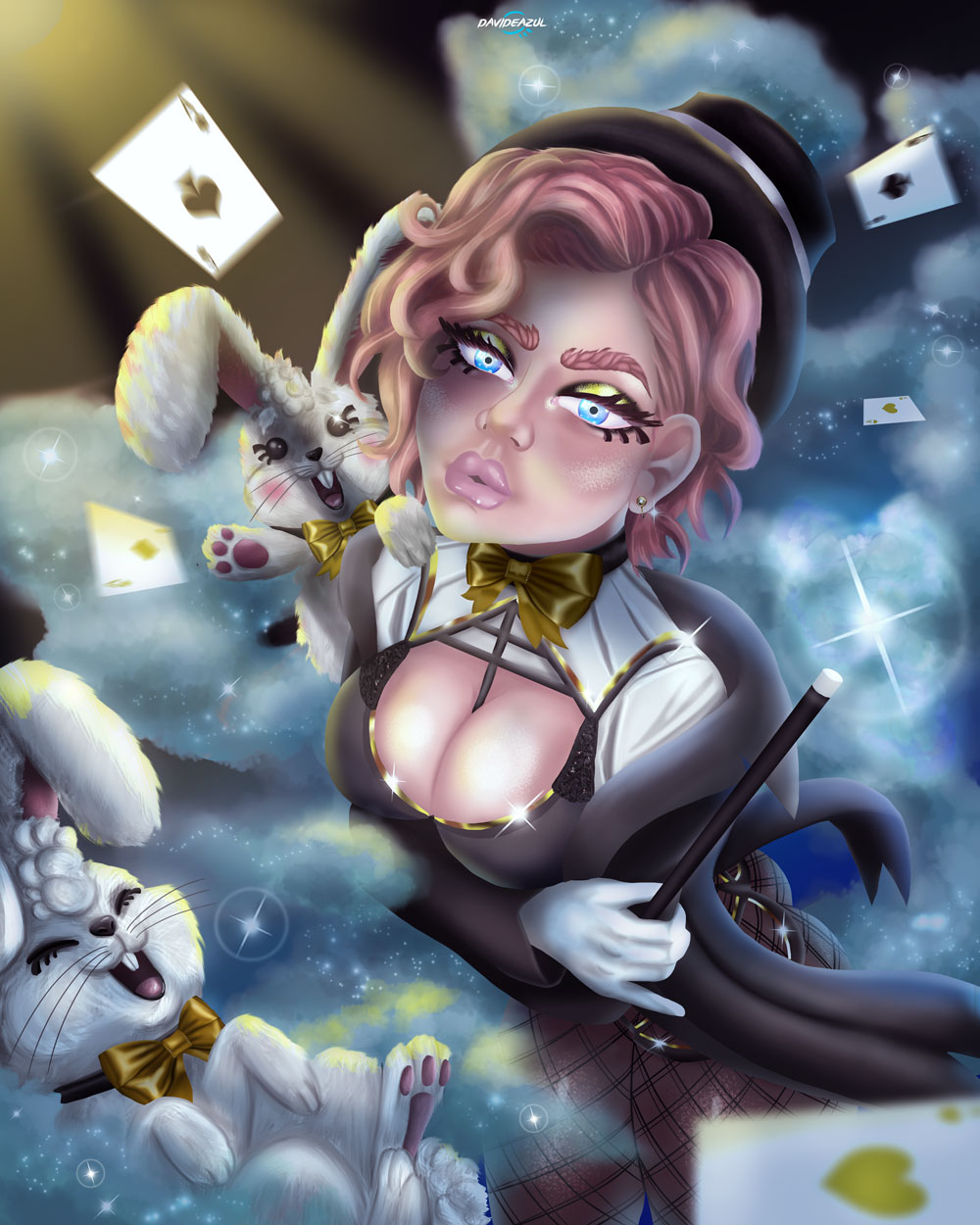 DURATION: 15 hours
PROGRAM: Photoshop ♥
Abracadabra, a magic spell widely used by circus magicians to summon rabbits that inhabit other parallel worlds. Magic is a mysterious energy little explored by men, only a few in the world will be able to use it.
THIS ILLUSTRATION IS AVAILABLE AT RARIBLE!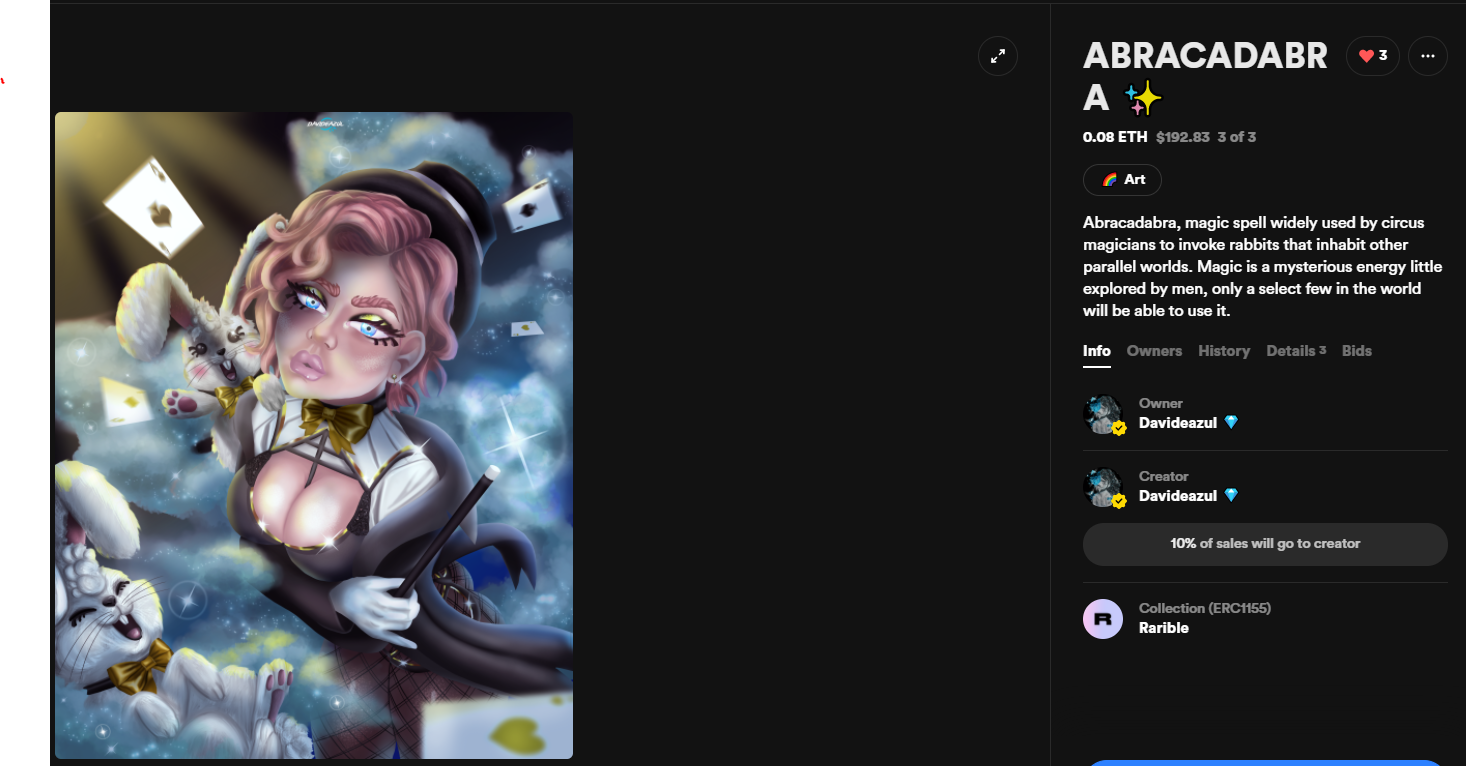 My social networks:
HAVE A GOOD DAY / AFTERNOON / NIGHT. SEE YOU IN THE NEXT ILLUSTRATION!
---
PUBLICACIÓN EN ESPAÑOL:
---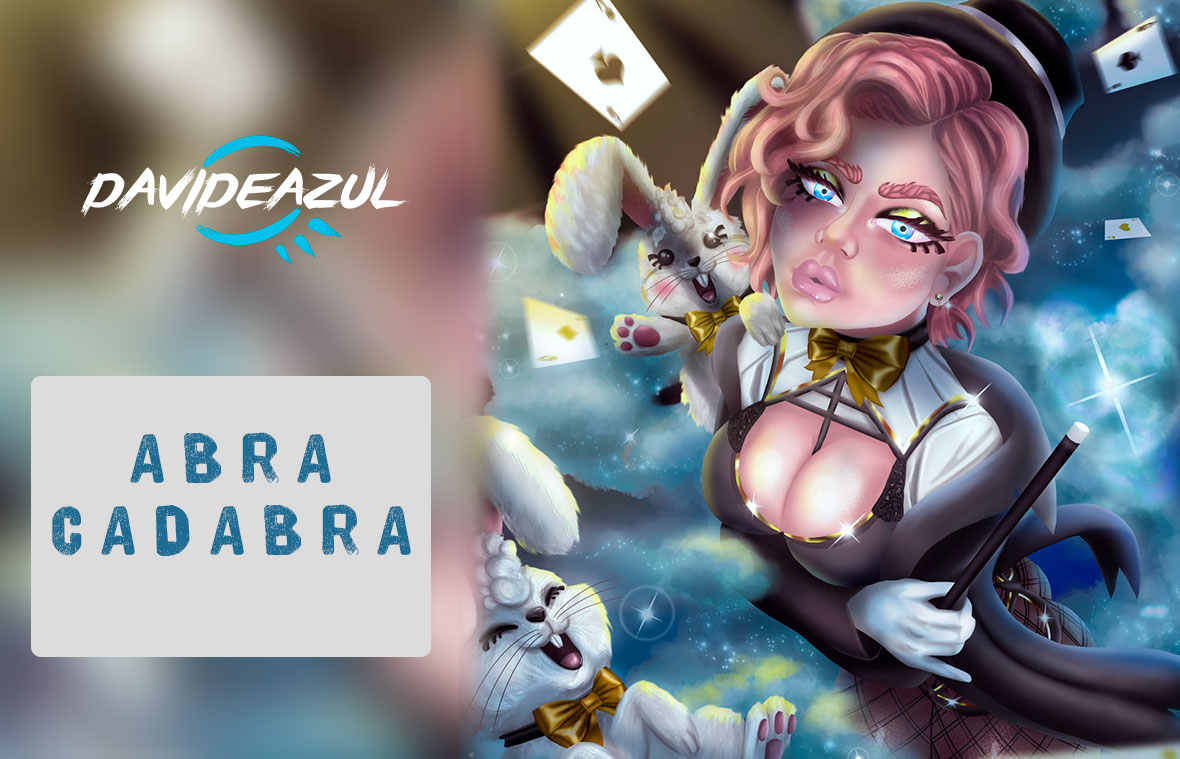 ABRACADABRA ✨



Abracadabra es una ilustración basada en las mujeres que usan la magia en el circo para entretener. Usualmente este tipo de personajes suelen ser representados por hombres, pero esta vez quise hacerlo diferente.
| | |
| --- | --- |
| Aquí ya estaba algo avanzado en el dibujo pero se logra ver parte del proceso que tuve. | Al principio estaba muy indeciso con el color que iba a predefinir la ilustración, pero pasado el tiempo decidí que sería mi color favorito: el azul. Así que en algún punto debía contrastar el color frío. |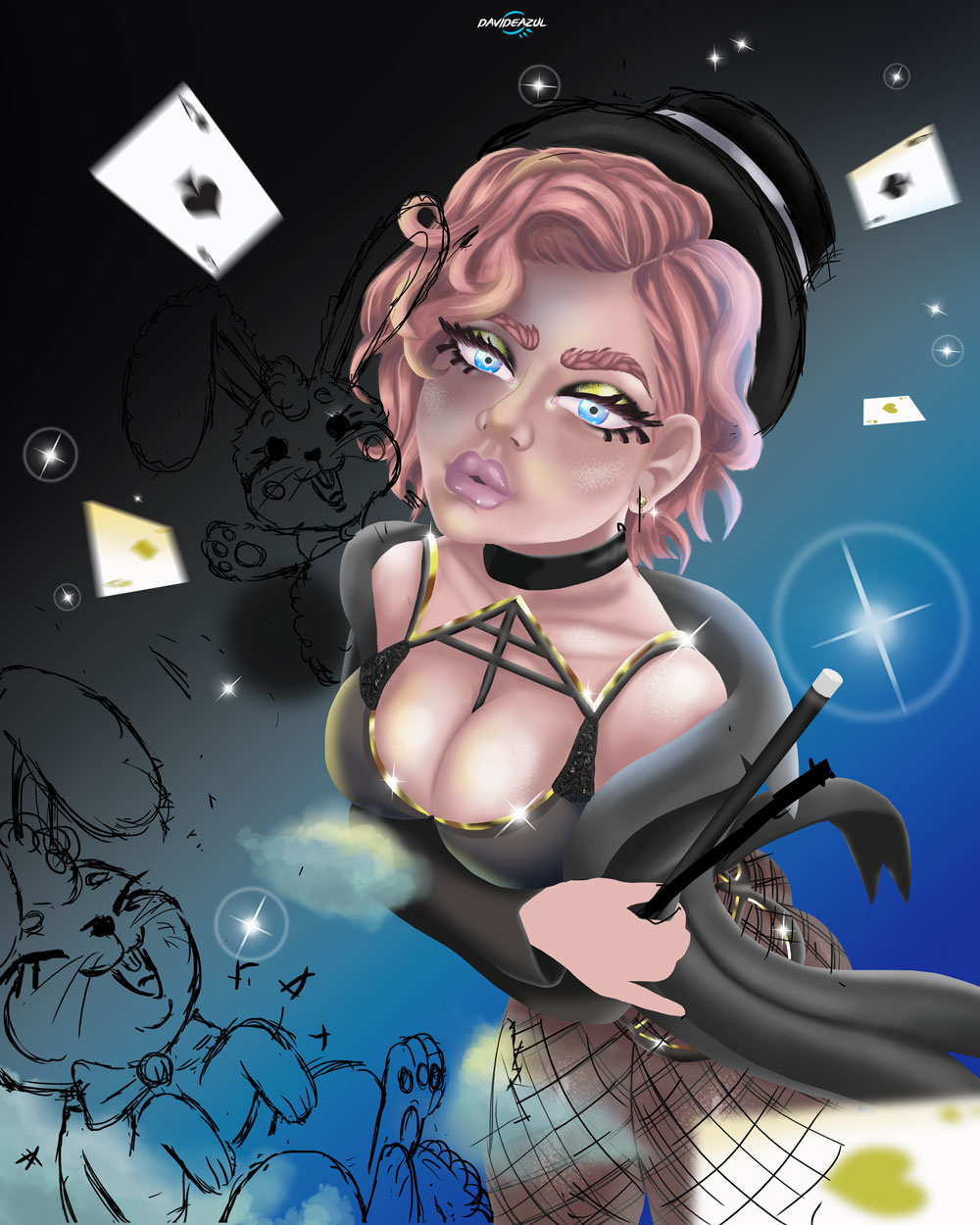 Una de las cosas que más me preocupaban era la ropa, así que busqué referencias de magos hombres y luego fui versionando la ropa al estilo de una mujer sensual.
Últimamente he sido muy fan de poner diferentes brillos en alguna parte de las ilustraciones, siento que hace resaltar cosas brillantes y me encanta. Las cartas de póker fue una pieza clave en la ilustración, pues le daba un efecto 3D al estar tan cerca del primer plano y con un desenfoque de movimiento, esto le daba dinamismo al trabajo.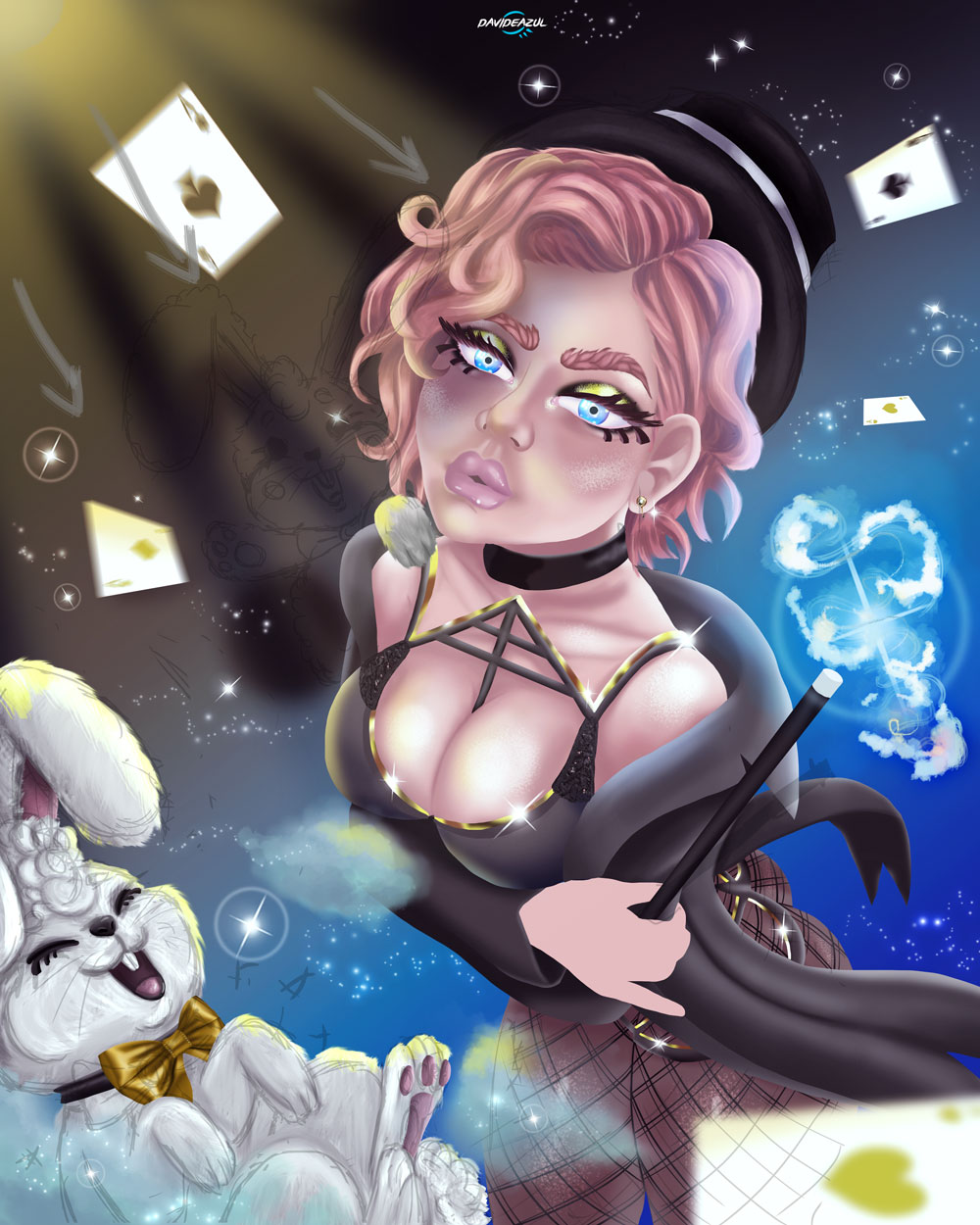 Por último no podían faltar los conejos, amo, amo, amo hacer animales adorables o seres mitológicos con apariencia adorables, aunque he hecho muy pocos, los pocos que he hecho me han encantado.
Solo faltaba algo y estaría listo: polvo o nube mágica.

ILUSTRACIÓN TERMINADA! ♥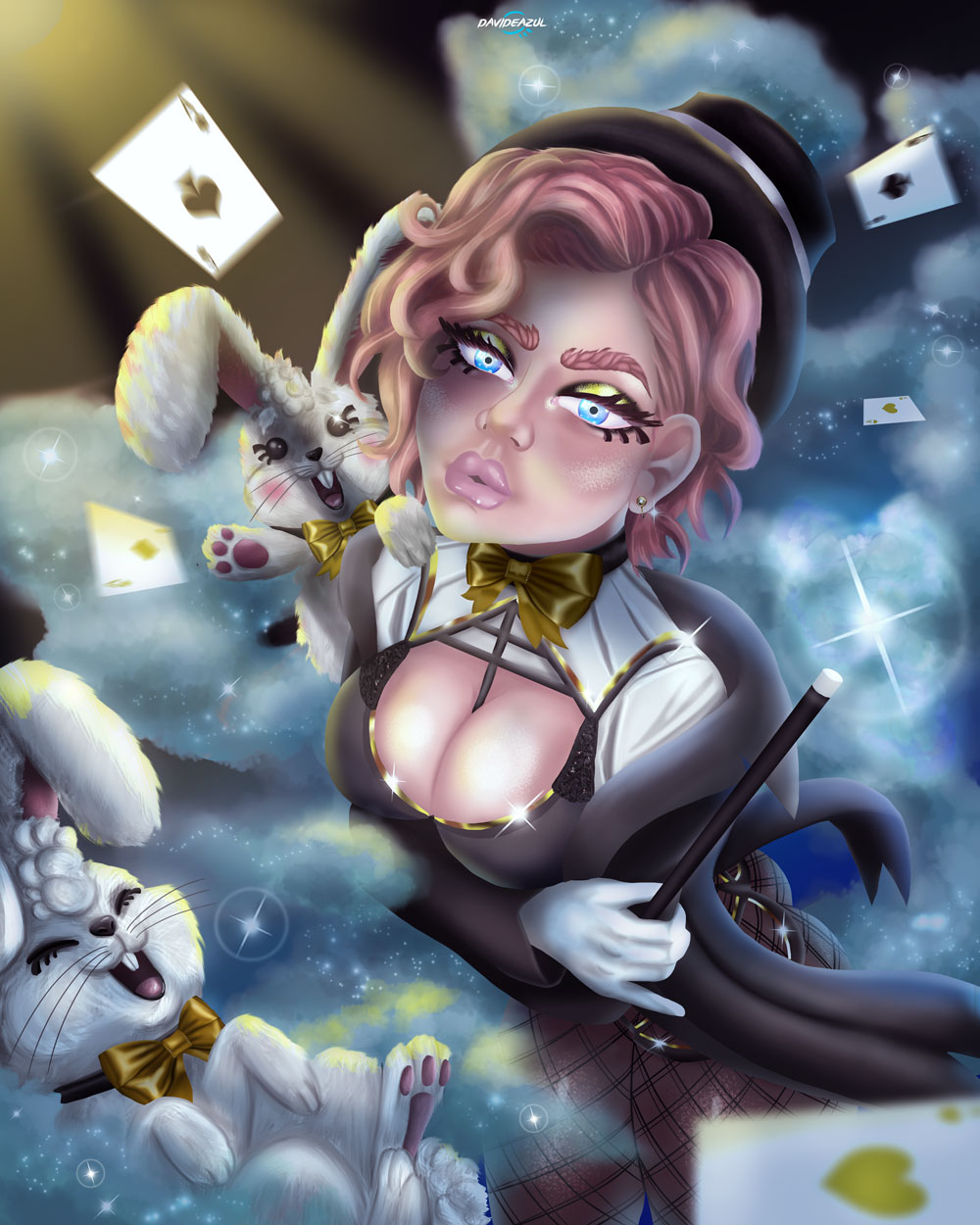 DURACIÓN: 15 horas
PROGRAMA: Photoshop ♥
Abracadabra, hechizo mágico muy utilizado por los magos de circo para invocar conejos que habitan otros mundos paralelos. La magia es una energía misteriosa poco explorada por los hombres, solo unos pocos en el mundo podrán usarla.
ESTA ILUSTRACIÓN SE ENCUENTRA DISPONIBLE EN RARIBLE!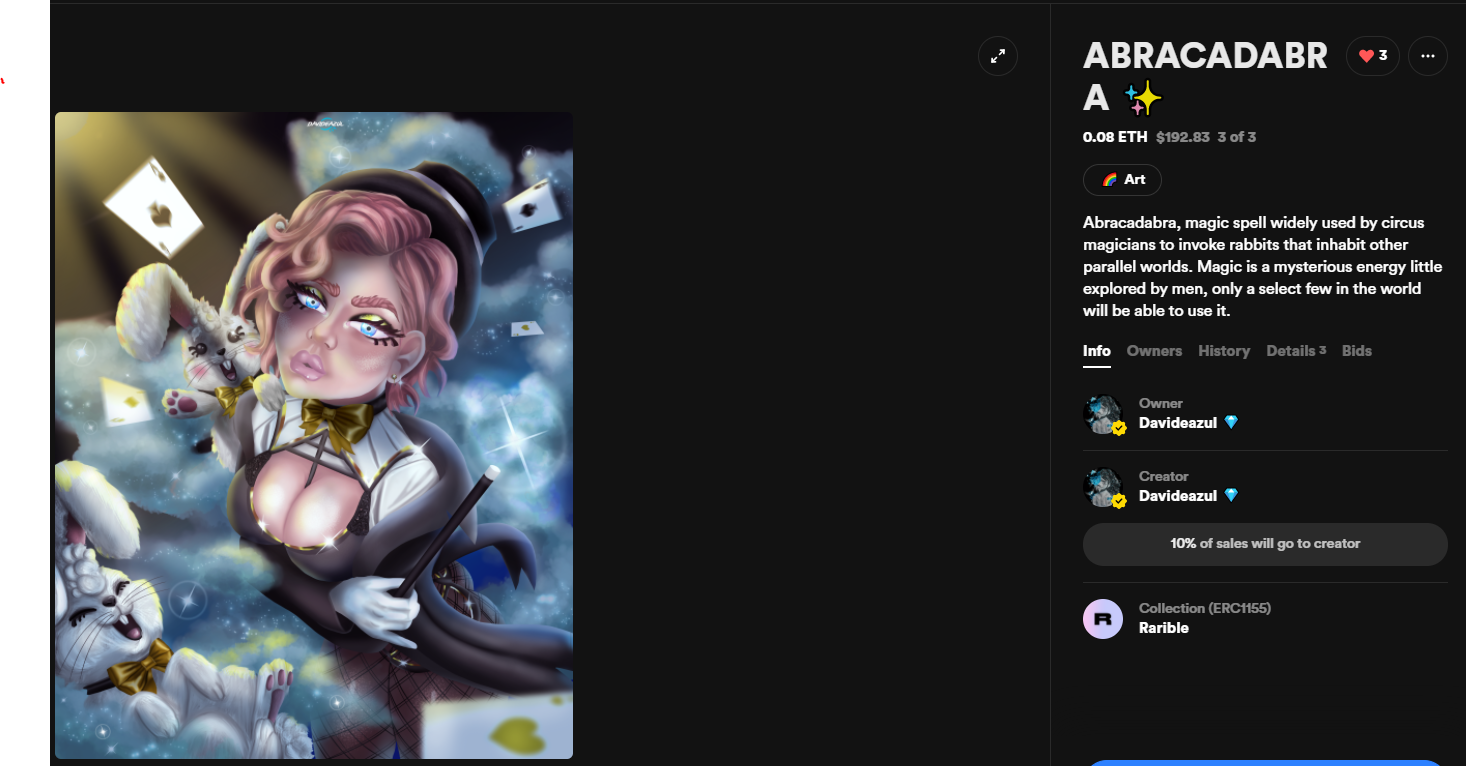 Mis redes sociales:
QUE TENGAs UN BUEN DIA / TARDE / NOCHE. ¡NOS VEMOS EN LA PRÓXIMA ILUSTRACIÓN!