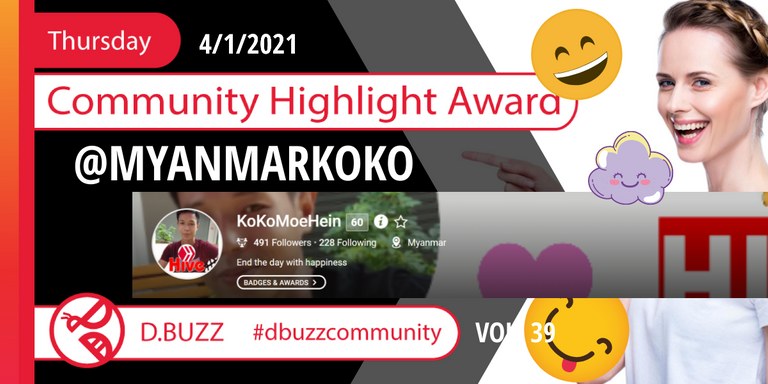 ---
D.Buzz Community Highlight of the week
@myanmarkoko
---
What's Buzzing friends ?
Happiness is not something that we can buy on the streets. Happiness is something that you have to find within you. Some may even say that happiness is not a destination, it is a journey, and that your happiness is sometimes the result of the day you have.
Be it if happiness comes from within, or the journey, or a result of your day, we like to believe that D.Buzz can also be a source of happiness for many.
In a lot of ways, D.Buzz is a place the global community can come together on and exchange information and ideas, openly and freely, connect and make new friends while sharing their life with those around the globe.
Today our community highlight is someone who likes to end the day with happiness, and we think that's cool! Come with us and let's discover who they are below.
---
We like to believe that D.Buzz is more than just a Dapp; it's a community. It is a community of people with a passion for Crypto, a passion for censorship-resistant content, engagement, and a passion for spreading their message.
---
We see you, and we love you all.
---
To give back and express our thanks, every Thursday we will highlight someone from our community in a post across social media. They will be listed as a 50% beneficiary in the post as a way to say thanks!
---
Today, We would like to highlight @myanmarkoko!

Despite the high pressure, stressful world of decentralize application development, around the office we believe in happiness. When debating who to highlight this week for community highlight, we thought of someone who brings happiness with them wherever they go, we thought of @myanmarkoko!
Coming from Burma, @myanmarkoko is someone who believes in happiness. In fact on their profile page they quoting phrases "End the day with happiness" (Source). #nice.
They joined our community about four months ago with this really nice picture and quote Here. Since that day they have been a regular face on our platform, posting smiles, food photos, flowers, and happiness.
We feel this is important that everyone takes moments to share happiness with the world. So for being a very happy fellow who helps people, some with a good outlook and routinely posts good content... we want to highlight them as our community highlight today.
For you out there, our dear readers who do not know @myanmarkoko. Give them a follow and a smile, lets bring @myanmarkoko some happiness as well!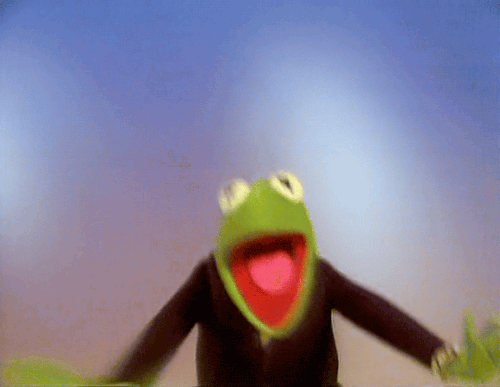 Much love,
Your Friends over at D.BUZZ.
---
Do you have someone you feel we should highlight?
Post their name below and the reason why, and we may highlight them. :D
---
Community Highlights
Wall of Fame
---
---
Over and out.
---
---
Is a censorship-resistant short form microblogging platform that empowers you to share your thoughts in 280 characters or less.
Censorship resistant and built for the community with love.
---
We strive to have a fun and neutral stance on topics. If you have any concerns with the content, please contact @jacuzzi, who writes and generates the content for our articles, or the @dbuzz team for clarification.
---


---