Hi Hiveians,
Sometime ago, I posted the egunsi soup I made using the boiling process which is the longer and more time consuming process of making egunsi soup but today, I decided to go through the faster and easier process of making my egunsi soup. I had already made a semi-thick paste of my grinded egunsi,put my pot on fire and added palm oil, allowed it to heat up and put in my egunsi paste,I allowed it to fry well so I'd get a lumpy texture then I added my diced onions.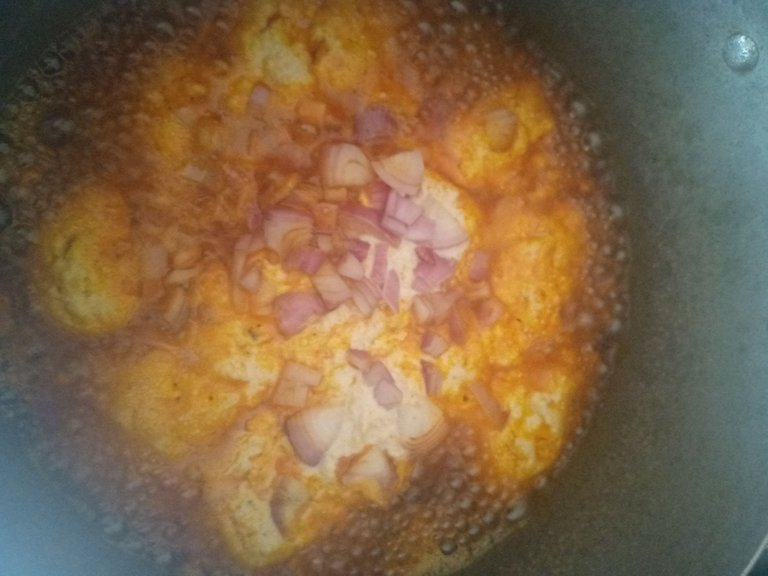 Then I added my pepper, locust beans, crayfish and vegetables. I also added my seasoning and a pinch is salt, then I left it to cook kin low heat so the vegetable would be tender enough to eat while still retaining all necessary nutrients.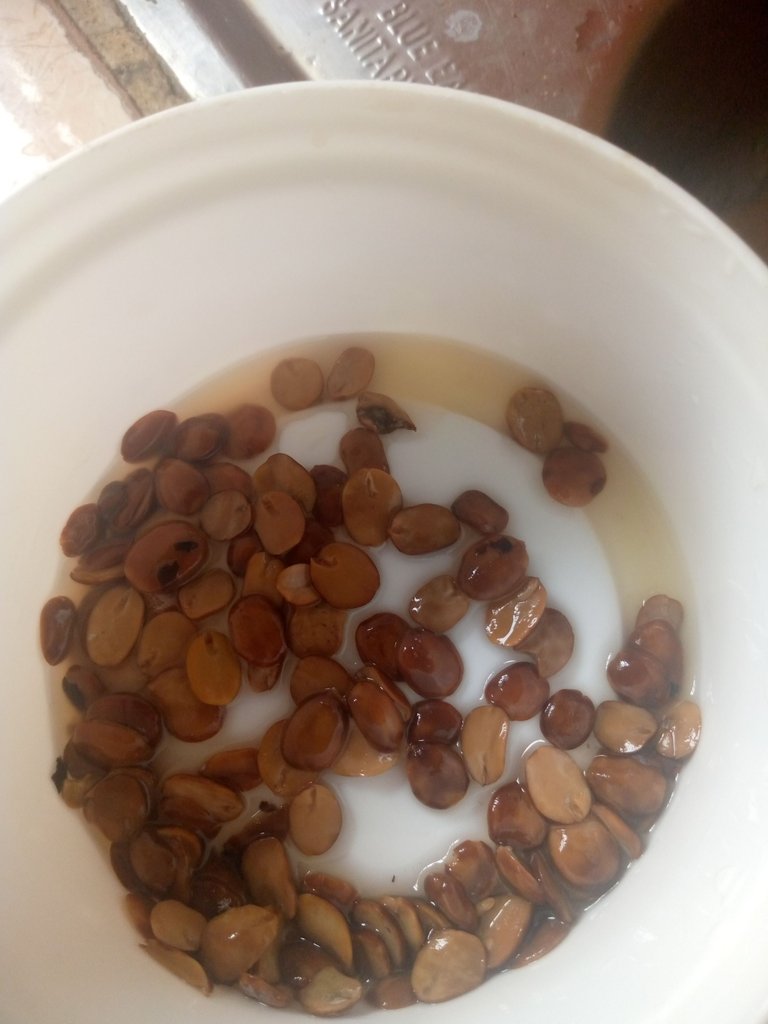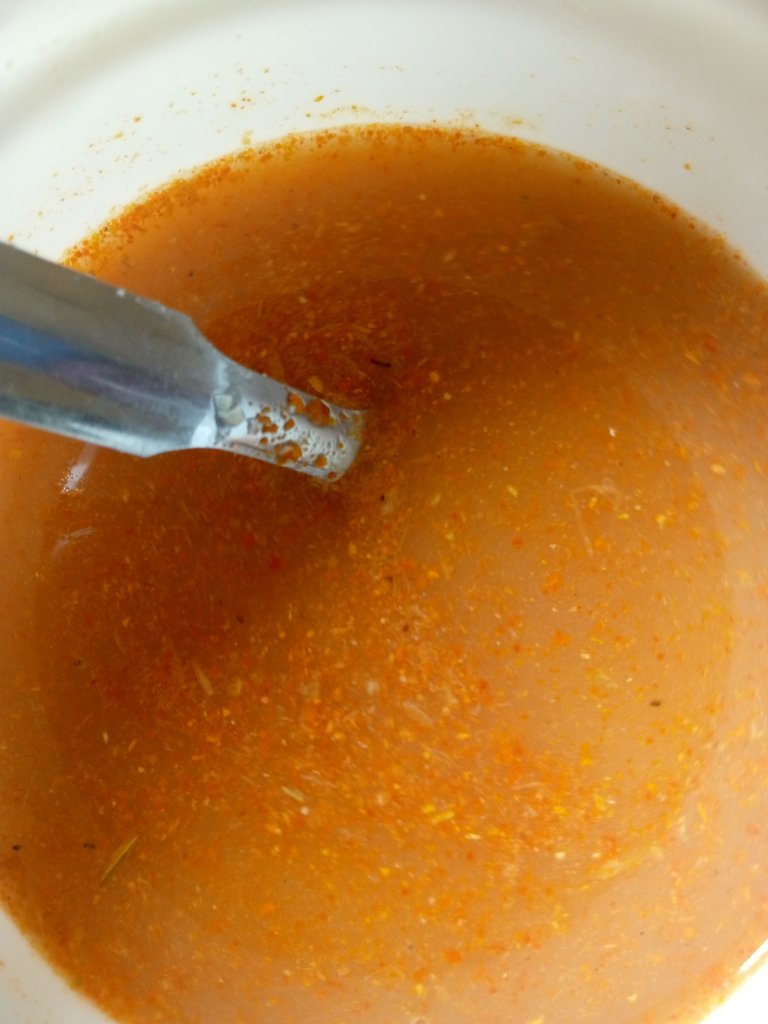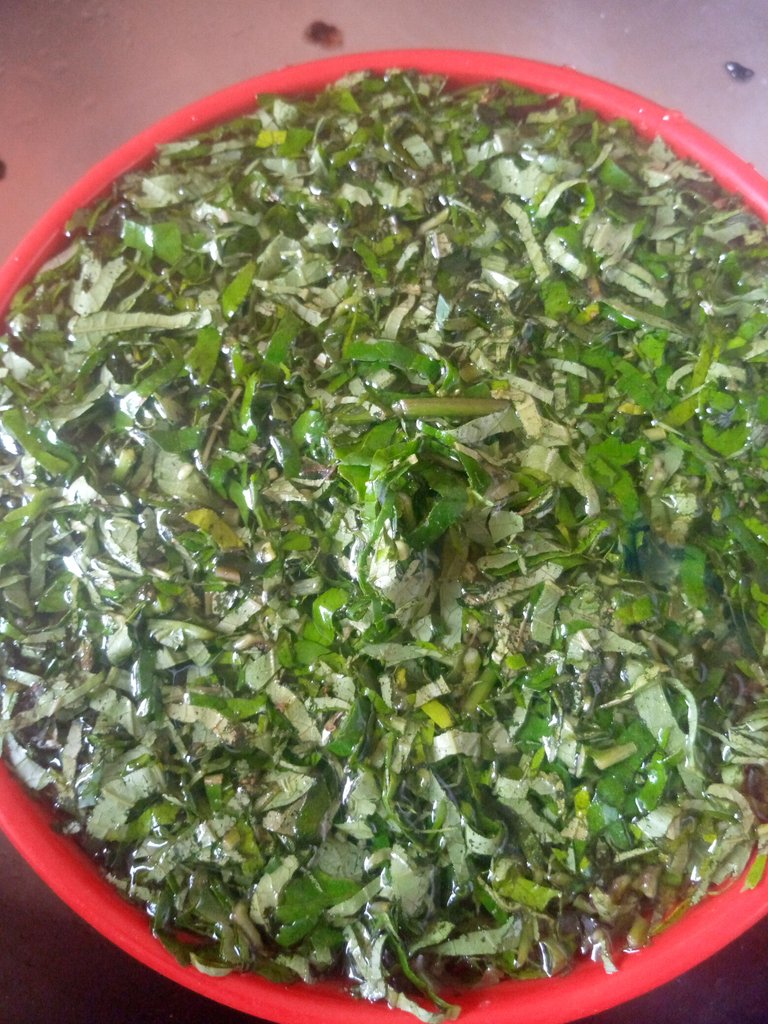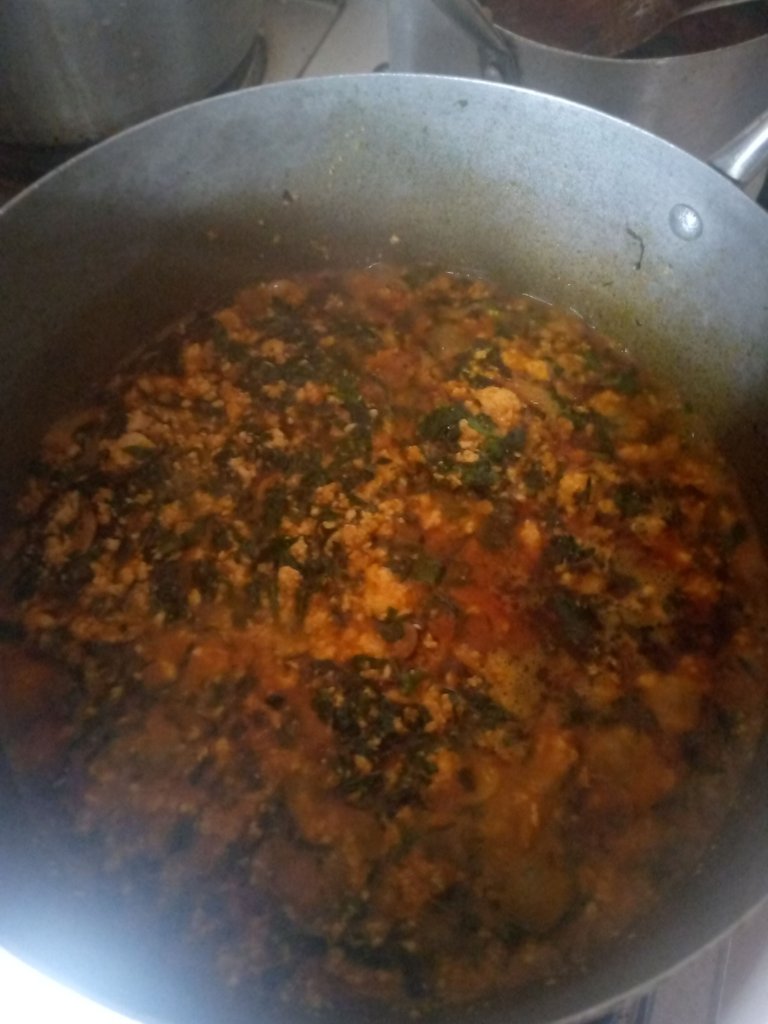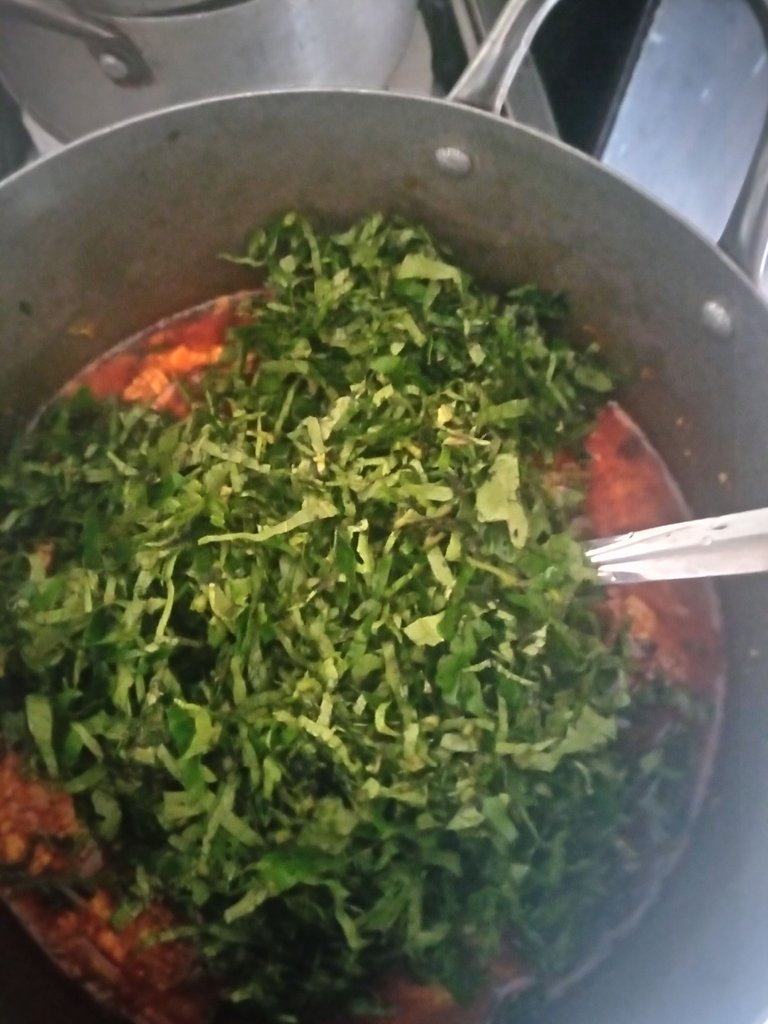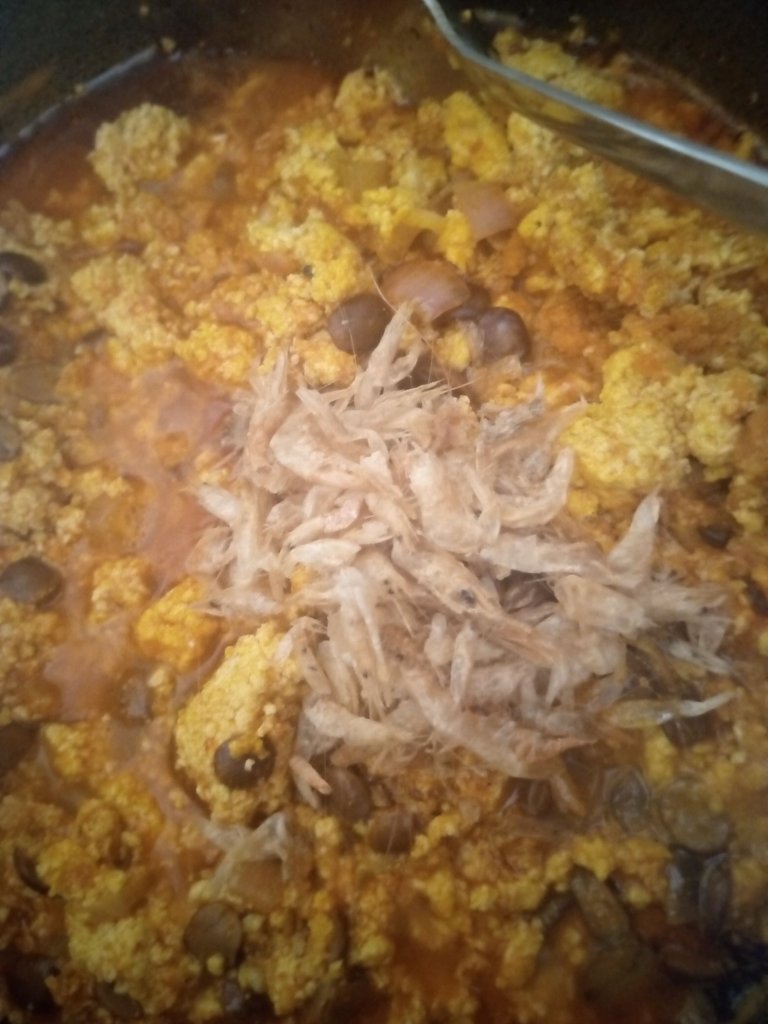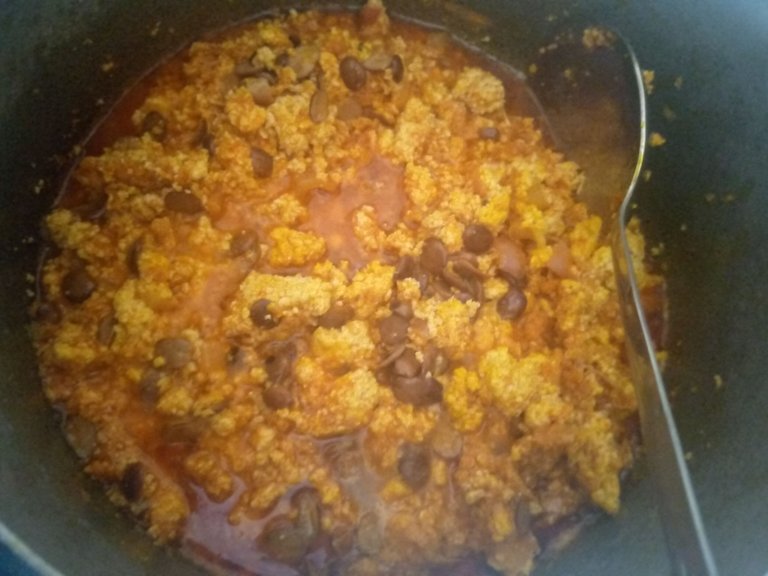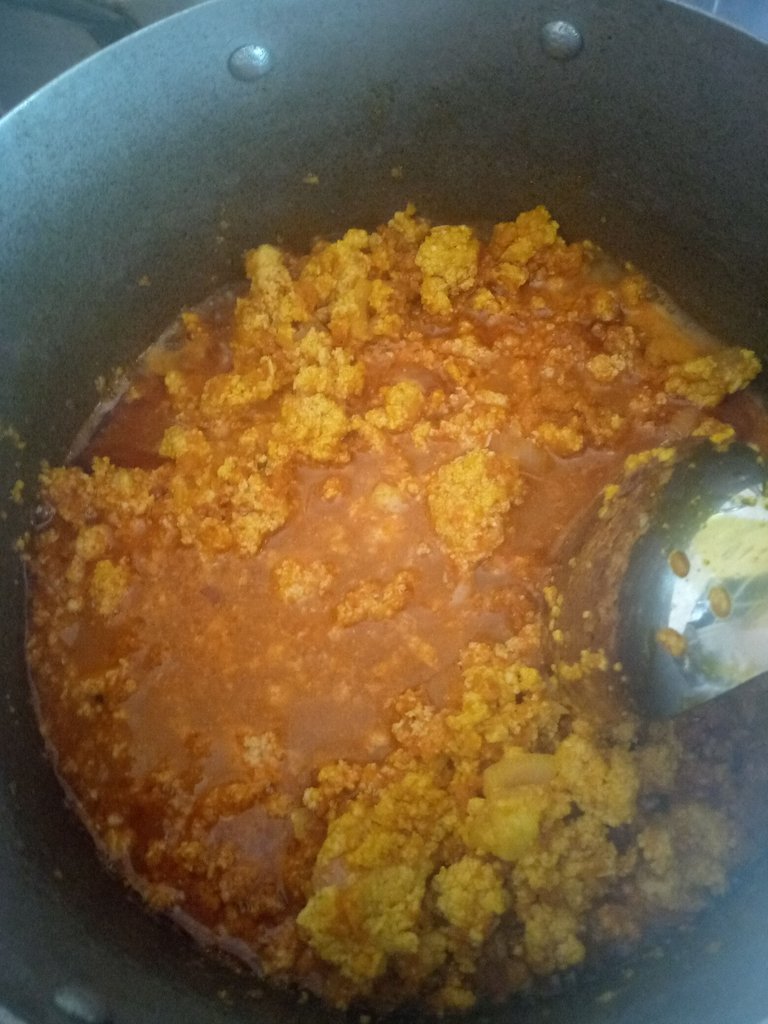 My egunsi is ready.
Served with cold pap and Titus fish head going down with cold water.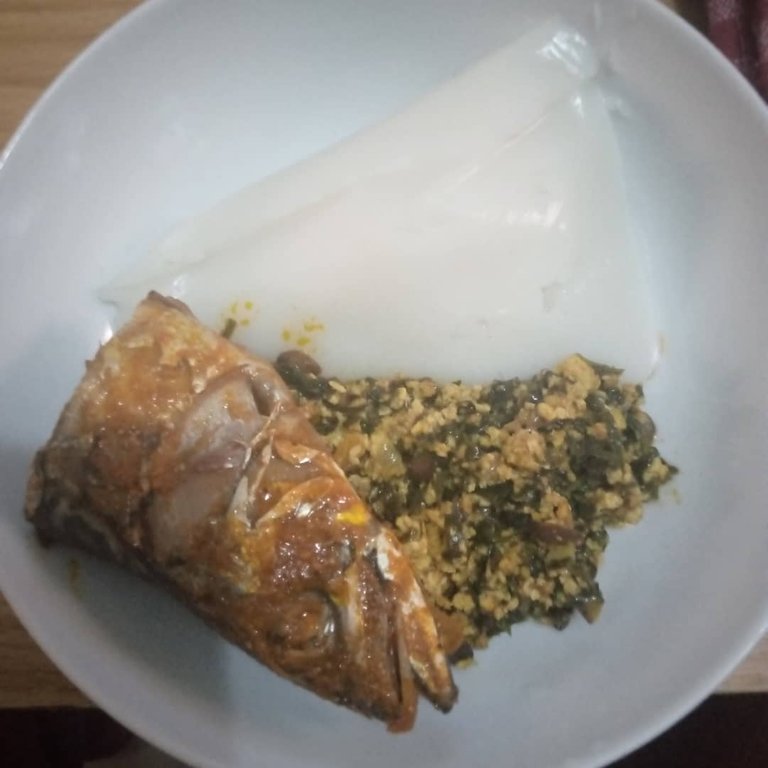 Thanks for checking my blog @dejoke.