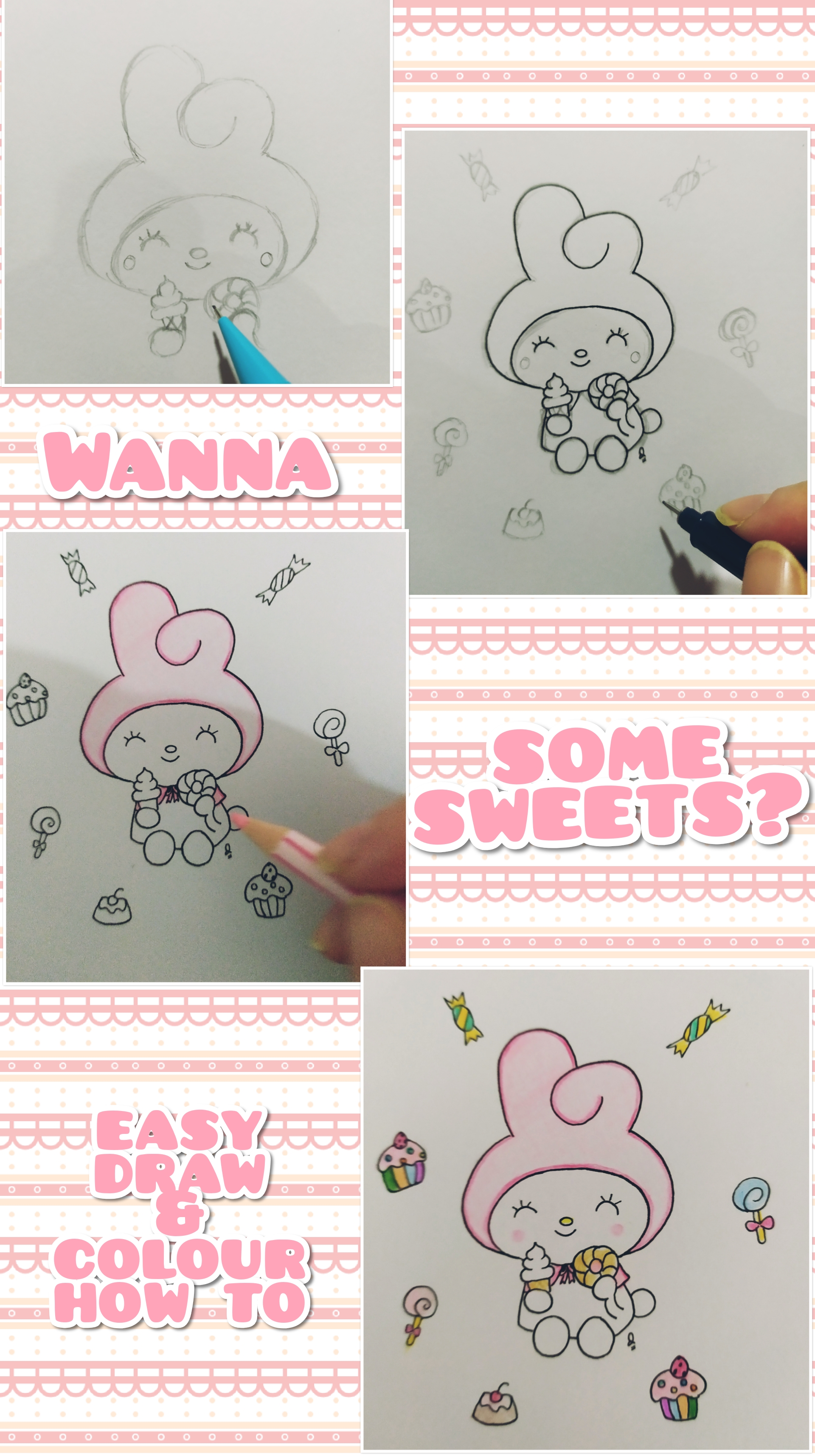 Hello, friends!
Today i finished drawing a bunny, My Melody with some sweets. So cute and easy to draw. I loved my melody when i was a child i remember i had a wallet with my melody picture when i was a little girl.
Material & things needed:
a piece of A5 sketch paper
a 2B mechanic pencil
an eraser
a 0.2 drawing pen
36 delirun colour pencils
Staedtler luna watercolour pencils
How to draw & colour it:
First, i started from the head of the bunny so with the two long ears. Then the face with eyelashes. My melody had the ice cream on her right hand and a doughnut on her left hand. Complete with body with cloth. A tail and also two feet. Complete with some sweets around it, such as candy, lollypop, pudding and cupcake.

After finished, i bold them with the drawing pen.
Then, erase the pencil sketch and colour it with the colour pencil. Use bolder colour to colour near the border line.

Hope you enjoy my drawing today.
Happy drawing & colouring!