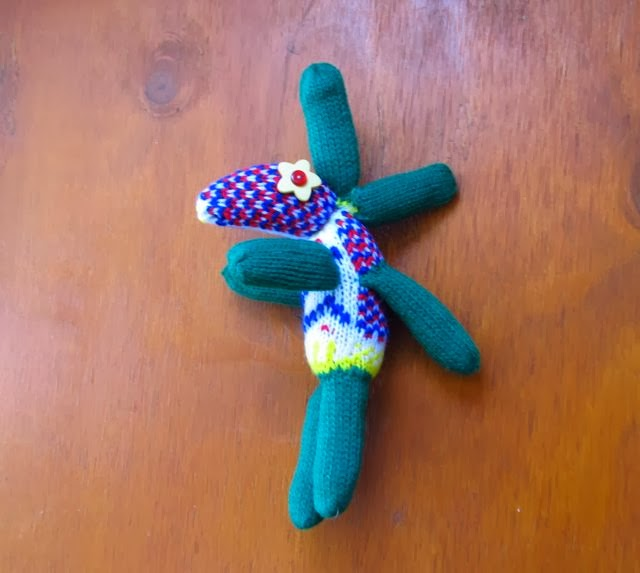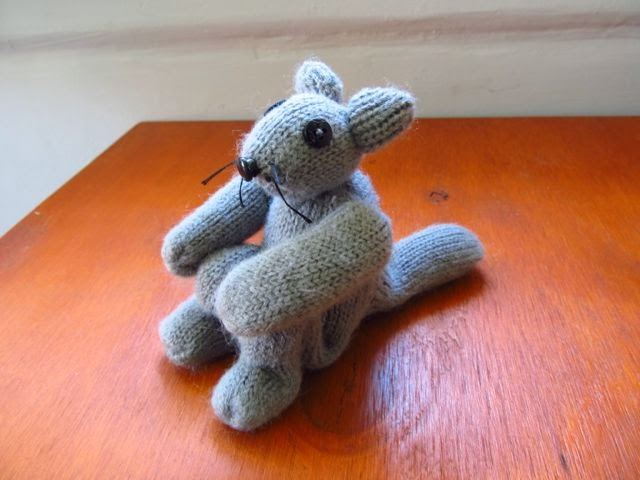 Like socks, you'll always find that one glove apart from its mate, maybe in your coat pocket at the end of the season. Where's the other one? Where did I wear this coat last?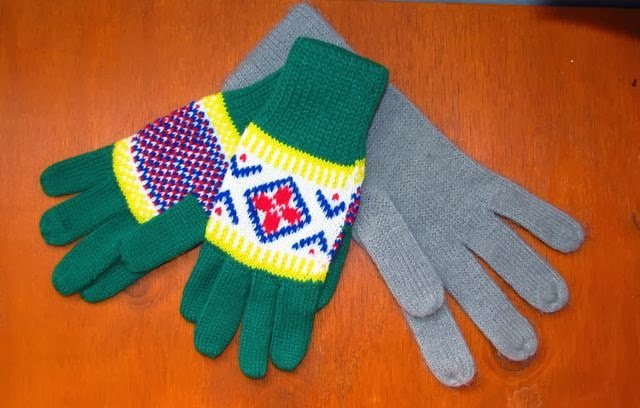 A while back, I was happy to give this lone glove a home. it belonged to a friend who was throwing it out. And yesterday I happened to find this colorful pair of children's gloves at an op shop.
I was inspired by a drawing that I saw on Pinterest. I made another drawing of it; it's the one on the left. But my gloves have the thumbs set over the first finger. So I had to rethink the animal parts.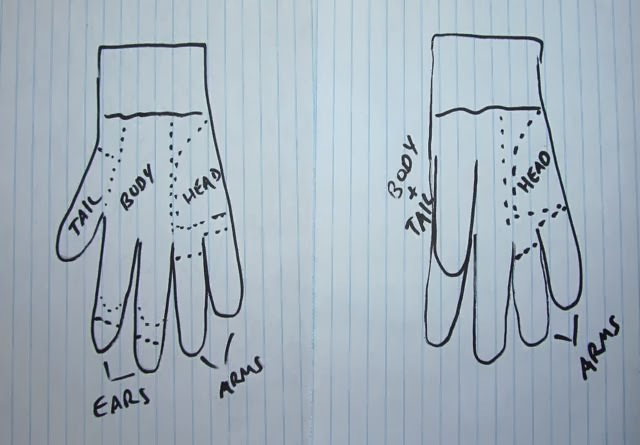 Wherever you left it, what you have is one glove with no match. Woo-hoo! I smell a crafting opportunity!
I used the thumb as the tail. Because I left the legs long, I had to use a bit of the cuff to make the ears. Because the legs were so long, I folded them up and tacked them so my animal could sit. By the time I had made the head, I could see this little critter was becoming a little mouse.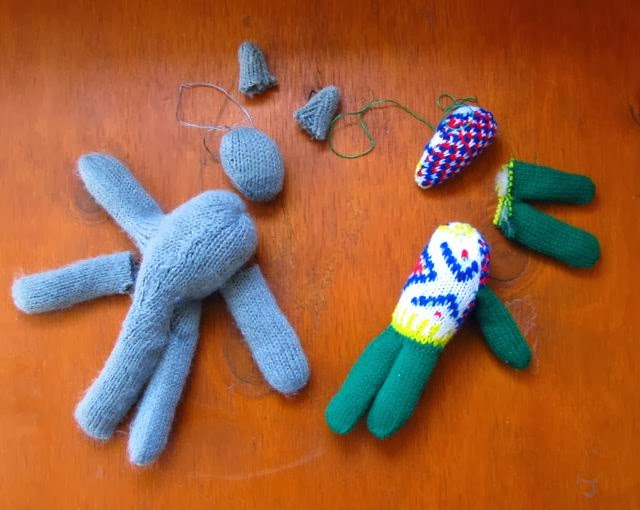 The colorful children's gloves were a little more difficult. The weave was a bit larger while the actual glove pieces were smaller. The tail was not exactly in the middle of the back. The head piece was rather narrow.
No worries! I used some fingers from the second glove and made it a dragon!
Then I added some buttons and a bit of embroidery floss whiskers for the mouse and now I have 2 little glove animals.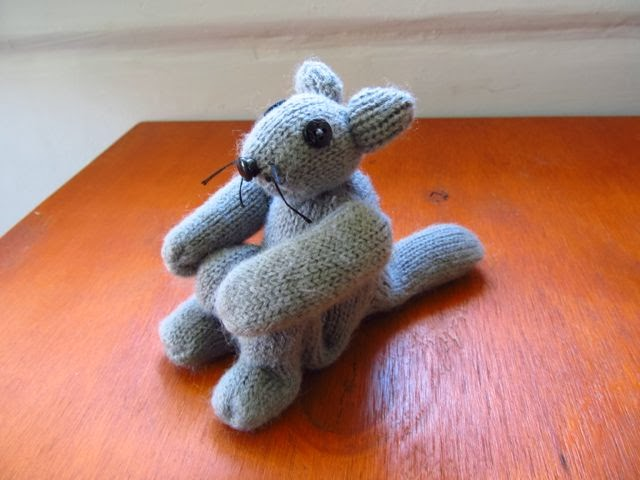 My advice is to just cut and sew, turn right sides out, stuff, and then see what your pieces suggest to you. Make handfuls of stocking stuffers! :) Just a little crafting humor there.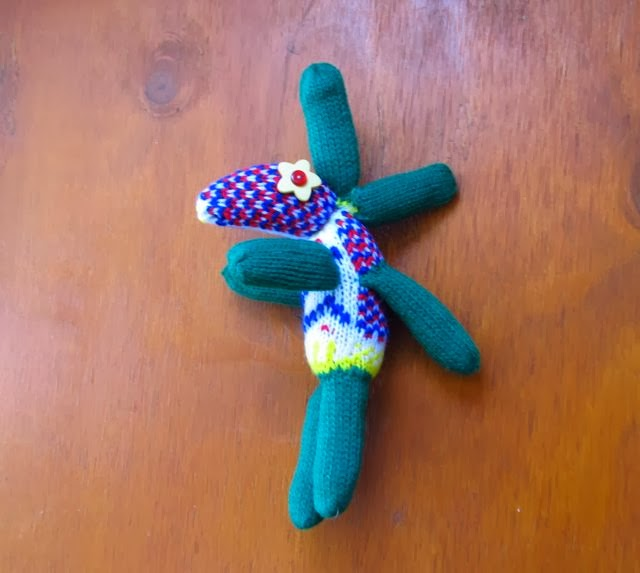 The dragon ended up having different patterns on the face because of the knitting on the glove. I LOVE it!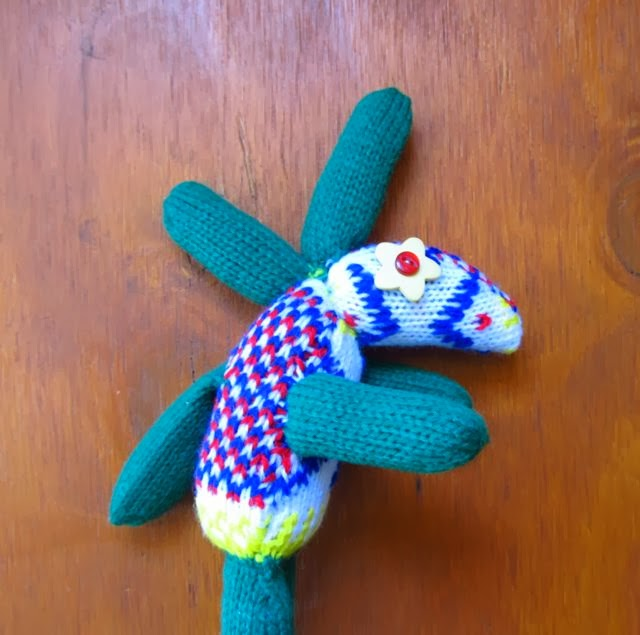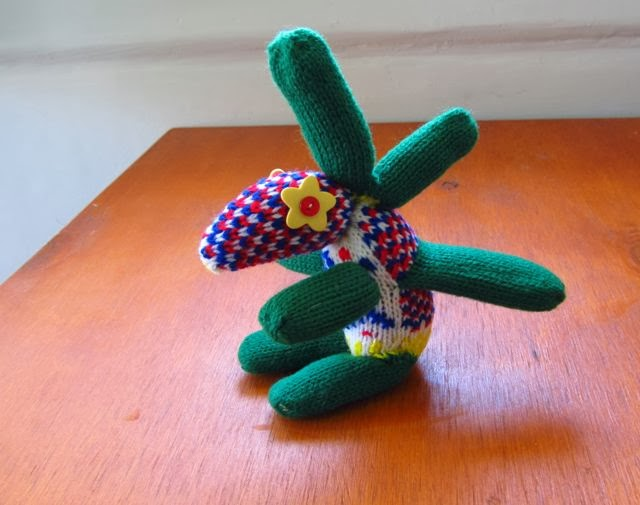 This is me and the little mouse watching Pollyanna while I sew. I have discovered loads of full movies on You Tube and I don't have a TV.