¡Hey gente!, vuelvo aquí para seguir con el bloggingchallenge y esta vez quedo un poco más complicado para mi, nunca habia pensado bien en que habitos saludables llevo... Así que voy a organizar un poco mis ideas y les dire que considero yo como habito saludable en mi día a día, no creo poder llenar mucho el contenido esta vez porque de verdad siento que tengo pocas ideas para hablar del tema.
Hey people, I'm back here to continue with the bloggingchallenge and this time it's a little more complicated for me, I had never really thought about what healthy habits I have.... So I'm going to organize my ideas and tell you what I consider as healthy habits in my day to day life, I don't think I can fill much content this time because I really feel that I have few ideas to talk about the topic.
---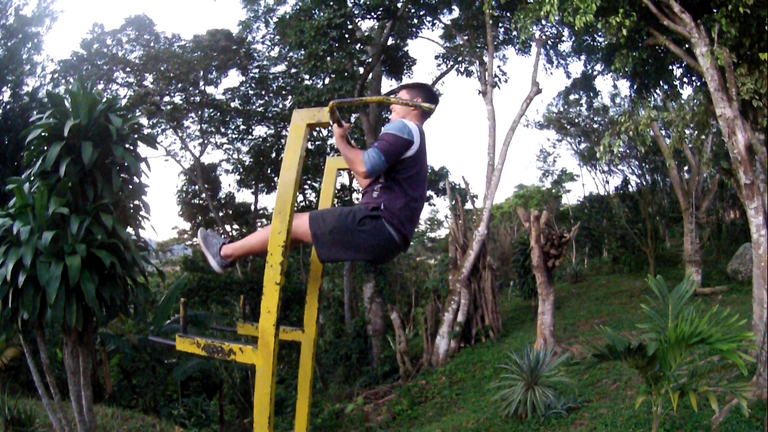 Ejercicio
Lo primero es sin duda alguna el ejercicio, el entrenar constantemente es bueno para la salud física y mental, nada me alivia el estrés más que ir al gym con algún amigo aunque a día de hoy no es algo que pueda hacer frecuentemente por el tema de la gasolina y que vivo lejos de los gimnasios que quedan relativamente más cerca, recordemos que me ubico en una montaña, así que opte por hacer calistenia que pese a que fue la disciplina que me dio más fuerza no lo comparo con el buen feeling que me daba entrenar con pesas y mis amigos que hoy en día ya no estan en el país, o bueno, al menos la mayoría.

Creo que este habito debe ser el más común del BloggingChallenge, es lo más sencillo y todos podemos hablar de ello.
The first thing is undoubtedly exercise, training constantly is good for physical and mental health, nothing relieves stress more than going to the gym with a friend although today is not something I can do frequently because of the issue of gasoline and that I live far from the gyms that are relatively closer, remember that I am located in a mountain, so I chose to do calisthenics that although it was the discipline that gave me more strength I do not compare it with the good feeling that gave me training with weights and my friends who today are no longer in the country, or well, at least most of them.

I think this habit should be the most common of the BloggingChallenge, it is the simplest and we can all talk about it.
---
Meditar
Pues la verdad es que esto lo practico en las madrugadas, intento dejar mi mente en blanco aunque a mi en lo personal me cuesta bastante, no logro pasar mucho tiempo sin pensar en alguna cosa, admiro a quienes si lo logran, pero practicando este habito he mejorado el tiempo y además me ayuda a controlar un poco mis emociones, pues casi siempre soy una persona bastante ansiosa.

Me tomo algunos minutos antes de dormir para esto, no me cuesta nada e incluso me ayuda para poder conciliar el sueño.
Well the truth is that I practice this in the early mornings, I try to leave my mind blank although I personally find it quite difficult, I can not spend much time without thinking about something, I admire those who do, but practicing this habit I have improved the time and also helps me to control my emotions a little, because I'm almost always a very anxious person.

I take a few minutes before going to sleep for this, it doesn't cost me anything and it even helps me to fall asleep.
---
Trekking
Creo que esta es una combinación de los dos habitos anteriores, la montaña te da paz y además el camino para llegar a la cima nos pone a sudar a todos jajaja, los paisajes siempre me transmiten buena vibra, y mi actividad favorita es enmarcar todo en una fotografía, creo que es lo mejor que saco de todo esto, el llegar a mi casa y ver las imagenes que logre, en muchas ocasiones he logrado muy buenos resultados aunque no las uso para nada más que no sea mi perfil en alguna red social.

Todos los que practicamos trekking creo que coincidimos en que las horas y el desgaste de las botas vale la pena.
I think this is a combination of the two previous habits, the mountain gives you peace and also the road to get to the top makes us all sweat hahaha, the landscapes always transmit me good vibes, and my favorite activity is to frame everything in a photograph, I think it is the best thing I get out of all this, to get home and see the images that I achieve, in many occasions I have achieved very good results although I do not use them for anything other than my profile on any social network.

All of us who practice trekking I think we all agree that the hours and the wear and tear of the boots is worth it.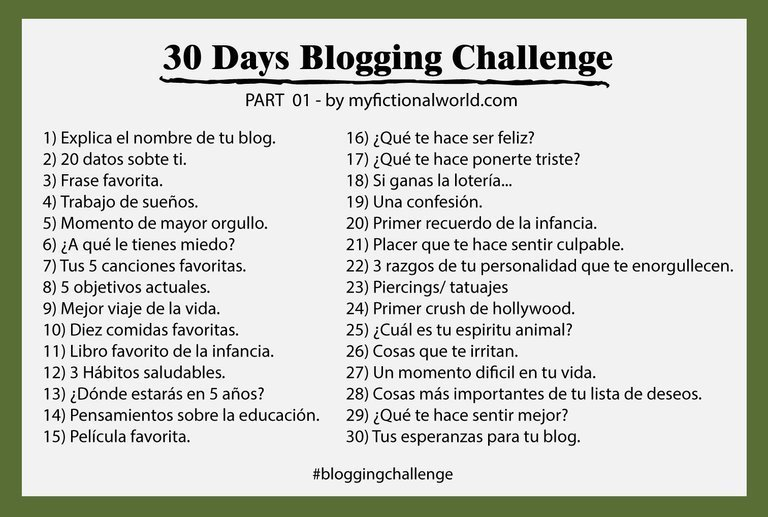 Para cotizaciones acerca de elaboración de un sistema informático/pagina web/aplicación; como el de mi anterior post contacta conmigo por discord: edmanuelwild#1095

               Igualmente con animaciones/ilustraciones/logos


Dispositivo utilizado: Xiaomi Redmi 7A
Ediciones de imagenes complementarias en photoshop cs6