Hola amigos || Hello friends
Hoy al levantarme, pude notar de esta gran iniciativo de los amigos de @votovzla. Ojala este llegando al reto de estas 24 horas para responder algunas preguntas, así que ¡comencemos!
Today when I woke up, I could notice this great initiative of the friends of @votovzla. I hope I'm reaching the challenge of these 24 hours to answer some questions, so let's start!
---
¿Qué has aprendido en los últimos días en lo personal?
Sin duda que esta situación que vivimos, me ha enseñado que debemos ser más cociente de lo que ocurre en el planeta. Vivimos solo pensando en las necesidades diarias de nosotros mismo. Sin darnos cuenta, que en nuestro alrededor esta clave para poder tener una vida mucho más saludable y estar más a gusto con nosotros mismos. Hay que ser más consciente de la realidad.
En estos casi dos meses de cuarentena he podido concentrarme un poco más en mis metas. He tenido el tiempo suficiente para ensayar mis canciones, de escribir, de ayudar mucho más en casa, y pesar un poco más en mis proyectos personales y finiquitar algunos. Y uno de ellos es para Hive.
---
What have you learned in the last few days personally?
Without a doubt, this situation we are living in has taught me that we must be more aware of what is happening on the planet. We live only thinking about our own daily needs. Without realizing it, that around us is the key to live a much healthier life and be more comfortable with ourselves. We need to be more aware of reality.



In these almost two months of quarantine I have been able to concentrate a little more on my goals. I have had enough time to rehearse my songs, to write, to help much more at home, and to weigh a little more on my personal projects and to finish some of them. And one of them is for Hive.




¿Cómo ha sido tu experiencia escribiendo HIVE?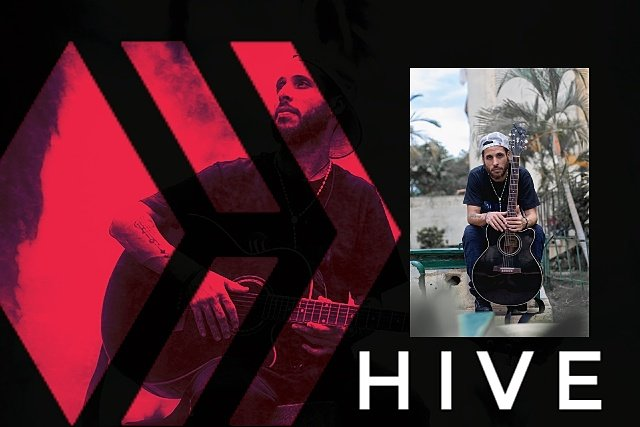 Mi experiencia ha sido fenomenal y eso me motiva a seguir creando contenido de calidad y sobre todo, cuando se que hay muchos pendientes de mi trabajo como músico y escritor. La verdad que ha sido una experiencia muy agradable saber que el trabajo que realizas con mucho amor sea bien recibido. Eso llena el alma de un artistas, de un creador.
---
What has your experience been like writing for HIVE?
My experience has been phenomenal and that motivates me to continue creating quality content and above all, when I know that there is a lot pending on my work as a musician and writer. The truth is that it has been a very pleasant experience to know that the work you do with a lot of love is well received. That fills the soul of an artist, of a creator.

¿Cómo ha a impactado el precio de la moneda HIVE?
Mejor les muestro como fue mi reacción sobre el precio de la moneda en un vídeo
How has the price of HIVE currency impacted?
I better show him my reaction to the price of the coin in a video

¿Qué ideas tienes para desarrollar contenido en Hive?

Hay un proyecto el cual tengo pensando desde hace mucho tiempo. Y he aprovechado esta cuarentena para concretar algunas ideas y culminarlas. No sera un proyecto que verán pronto, pero si podría ser este mismo año. Sera divertido cuando logren ver finalizado el proyecto. Y bueno, seguir brindándole mi música, mi arte.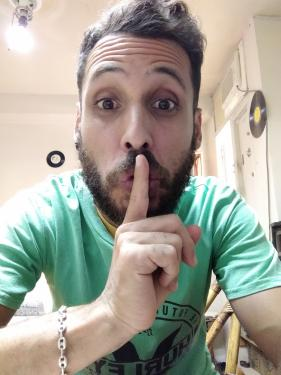 ---
What ideas do you have for developing content on Hive?
There's a project I've been thinking about for a long time. And I've taken advantage of this quarantine to put some ideas into practice and finish them off. It won't be a project you'll see soon, but it could be this year. It will be fun when you get to see the project completed. And of course, I will continue to offer you my music, my art.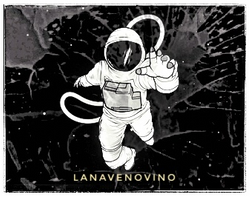 Uno de los trabajo que logré concretar en esta cuarentena, fue esta producción que junto a mi amigo @davidsuarezms logramos realizar. Es un trabajo Audiovisual de una de mis canciones. Esta canción trata del amor a primera vista, de lo que puede despertar en ti una persona con su mirarla. Y poder así, volver a revivir ese sentimiento que habías pensado ya no existía, el amor. Propósito es el nombre de esta canción.
One of the works that I managed to accomplish in this quarantine, was this production that together with my friend @davidsuarezms we managed to make. It is an audiovisual work of one of my songs. This song is about love at first sight, about what a person can awaken in you by looking at them. And to be able to revive that feeling that you had thought no longer existed, love. Purpose is the name of this song.

Amigos, no quiero despedirme sin recordarles que hoy estamos luchando contra un enemigo invisible. Que nos enfrentamos a una situación sanitaria en la que la mejor vacuna es quedarse en casa. Y aunque no podamos darnos la mano o abrazarnos, estamos más cerca que nunca.
Friends, I don't want to say goodbye without reminding you that we are fighting an invisible enemy today. That we are facing a health situation where the best vaccine is to stay home. And even though we can't shake hands or hug each other, we are closer than ever.
A bordo de la nave
me despido, mi querida familia.
❤LOS QUIERO❤