¡Hola! Mi nombre es Elimar Godoy, tengo 28 años y soy de Trujillo, Venezuela. Soy músico y toco el piano desde los 10 años, ver las caricaturas de Tom & Jerry fue una de las influencias para querer tocar este maravilloso y virtuoso instrumento.
Hi there! My name is Elimar Godoy, I'm 28 years old and I'm from Trujillo, Venezuela. I'm a musician and have been playing the piano since I was 10 years old. Watching Tom & Jerry cartoons was one of the influences to want to play this wonderful and virtuous instrument.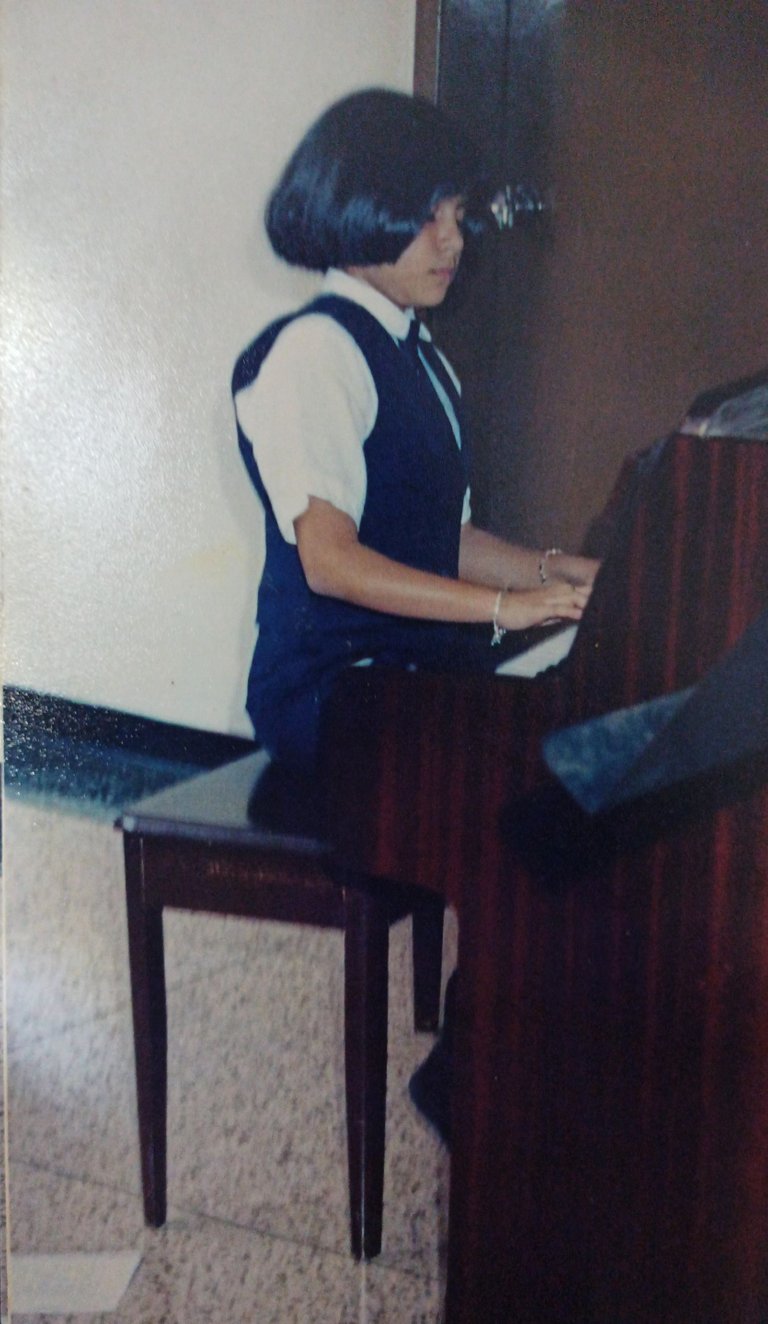 Siempre quise ser pianista profesional así que en el 2014 me mudé a Barquisimeto para estudiar en la Universidad Centroccidental Lisandro Alvarado, donde me gradué como Licenciada en Música mención Ejecución Instrumental - Piano. En esta ciudad aprendí de grandes maestros a quienes les agradezco mi formación artística y profesional, participé en varios festivales y recitales y conocí a mis mejores amigos.
I always wanted to be a professional pianist so in 2014 I moved to Barquisimeto to study at the Universidad Centroccidental Lisandro Alvarado, where I graduated as a Bachelor of Music of Performing Arts - Piano. I learned from great masters who I thank for my artistic and professional training, I participated in various festivals and recitals and I met my best friends.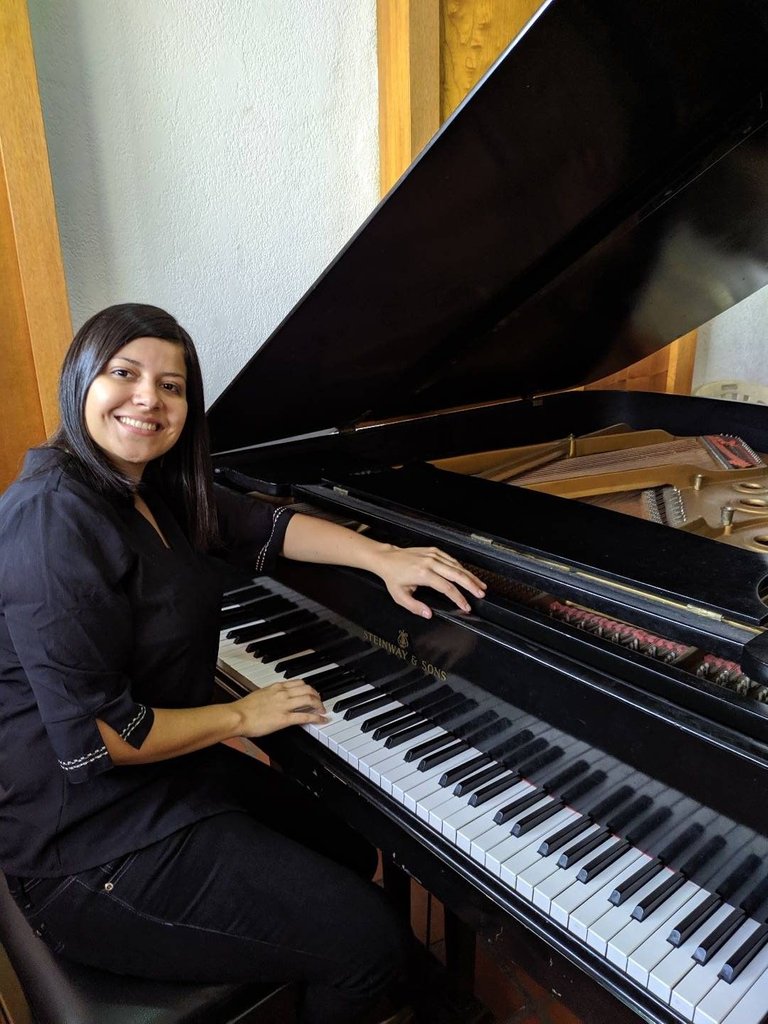 El año pasado empecé a dar clases de piano en mi casa y posteriormente Online a niños de otros estados y países, así que se me ocurrió crear una academia con el nombre de "pianoglobalacademy" ya que la música tiene el poder de conectar personas de todo el mundo y he conocido a muchos músicos de todos los continentes gracias a los videos que subo a mi Instagram.
Last year I started teaching piano lessons at home and later Online to children from other states and countries, so it occurred to me to create an academy with the name of "pianoglobalacademy" because music has the power to connect with people from all over the world and I have met many musicians from all continents thanks to the videos that I upload to my Instagram.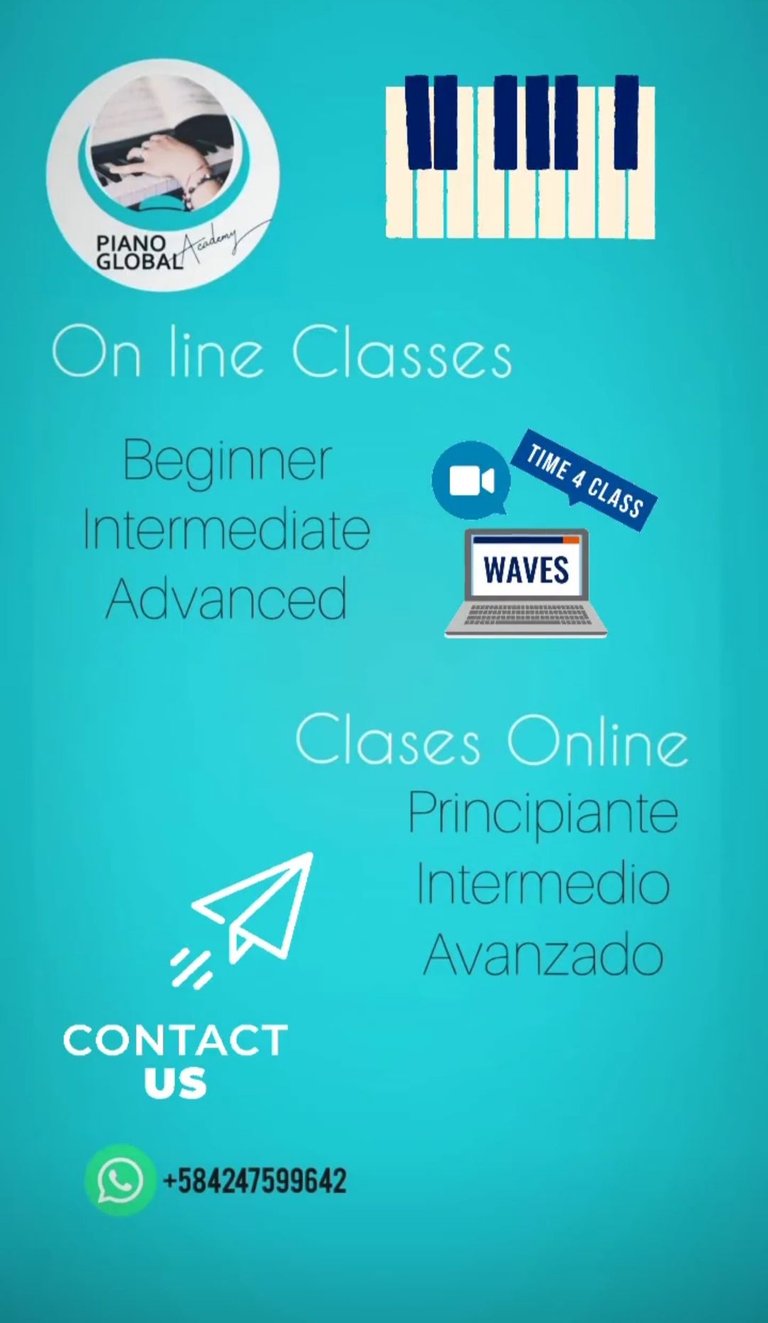 Mis compositores favoritos son Bach, Beethoven y Liszt. Con el tiempo he aprendido que hay que escuchar cualquier género musical así que escucho cualquier tipo de música, aunque mis géneros favoritos son Pop Rock, Folk, Indie y Alternativo. Mis bandas favoritas son Paramore, Panic at The Disco!, Maroon 5, Fall Out Boy, Muse, Foo Fighters, Simple Plan, Linkin Park, Jonas Brothers. También Ed Sheeran, Shawn Mendes, Bruno Mars.
My favorite composers are Bach, Beethoven and Liszt. Over time I have learned that you have to listen to any musical genre so I listen to any type of music, although my favorite genres are Pop Rock, Folk, Indie and Alternative. My favorite bands are Paramore, Panic at The Disco !, Maroon 5, Fall Out Boy, Muse, Foo Fighters, Simple Plan, Linkin Park, Jonas Brothers. Also Ed Sheeran, Shawn Mendes, Bruno Mars.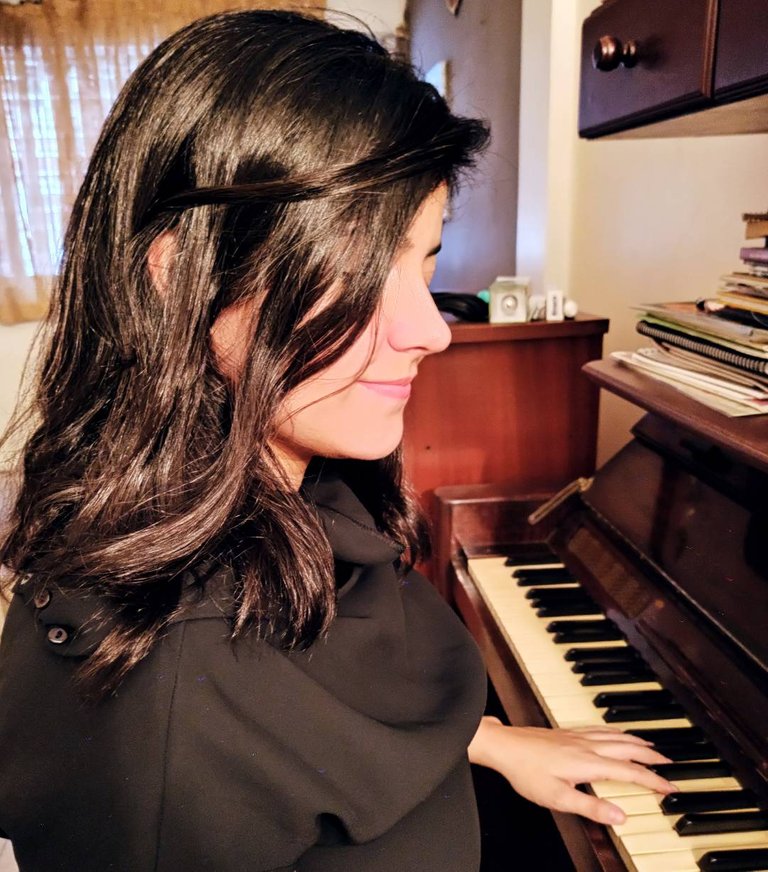 Además de la Música, mi gran pasión es el fútbol. De no ser músico sería futbolista. Me encanta ver los partidos de la champions y salir a jugar con mis amigos. Mis equipos favoritos son el Liverpool y el Bayern. También me gustan los videojuegos como FIFA , PES, Call of Duty o Clash of Clans, éste último lo juego desde hace muchos años con @stephytdh que me habló de Hive y fue de gran ayuda para animarme a abrir ésta cuenta!
Besides Music, my great passion is soccer. If I wasn't a musician, I would be a footballer. I love watching the Champions League games and going out to play with my friends. My favorite teams are Liverpool and Bayern.I also like video games like FIFA, PES, Call of Duty or Clash of Clans, I played it for many years with

@stephytdh

she told me about Hive and was a great help to encourage me to open this account!