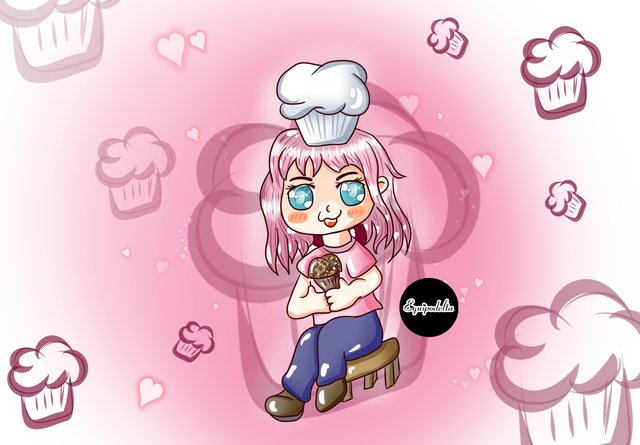 Hello, dear friends. These days I had not been able to publish, because the Internet was gone, I was afraid that it would not come back. But thank God it came back, at that time I was drawing and playing to try to relax or lower my nerves.
There are drawings that I make thinking of someone, this time I wanted to draw a little kitchen, remembering my friend @fmbs25, which I esteem very much. I could use it as an avatar if she likes, since it is so fashionable to use that kind of drawings in blogs, this one is special, no program did it with thousands of predetermined images, that you can find similarity between them, this one is original and made with all the love of the world.
Our little friend is very special, she cooks rich recipes, takes super cool macro pictures and makes us have a very nice time with her posts so full of good vibes. She is a magic witch in the kitchen.
If @fmbs25 likes my drawing, I give all my rights to her so she can do with the images of this post, whatever she wants, edit them, publish them in any social network, whatever she likes.
A big hug for everyone, I hope you like it. Many blessings.

Hola queridos amigos. Estos días no había podido publicar, pues el Internet se había ido, tuve temor que no volviera. Pero gracias a Dios regresó, en ese tiempo estuve dibujando y jugando para tratar de desestresarme o bajar los nervios.
Hay dibujos que realizo pensando en alguien, en esta ocasión quise dibujar una cocinerita, recordando a mi amiga @fmbs25, la cual estimo mucho. Podría usarlo de avatar si ella gusta ya que está tan de moda usar ese tipo de dibujos en los blogs, este es especial, no lo hizo ningún programa con miles de imágenes predeterminadas, que puedes encontrar similitud unas que otras, este es original y hecho con todo el cariño del mundo.
Nuestra amiguita es muy especial, ella cocina ricas recetas, toma fotografías macro super geniales y nos hace pasar ratos muy agradables con sus post tan llenos de buena vibra. Es una brujita mágica en la cocina.
Si @fmbs25 le gusta mi dibujo, cedo todos mis derechos de autoría a ella para que pueda hacer con las imágenes de este post, lo que quiera, editarlas, publicarlas en cualquier red social, lo que ella más le guste.
Un fuerte abrazo para todos, espero les guste. Muchas bendiciones.

Sketch / Boceto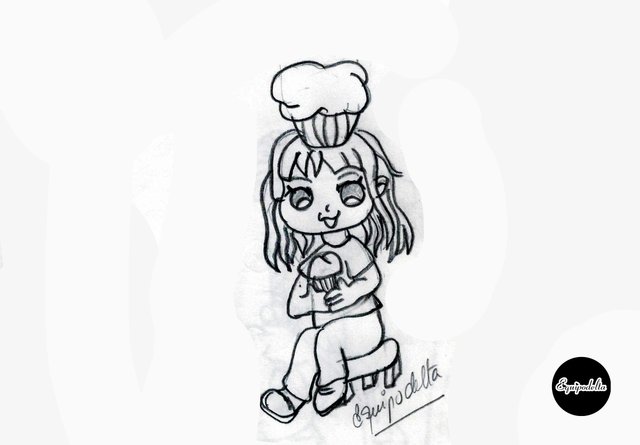 Line art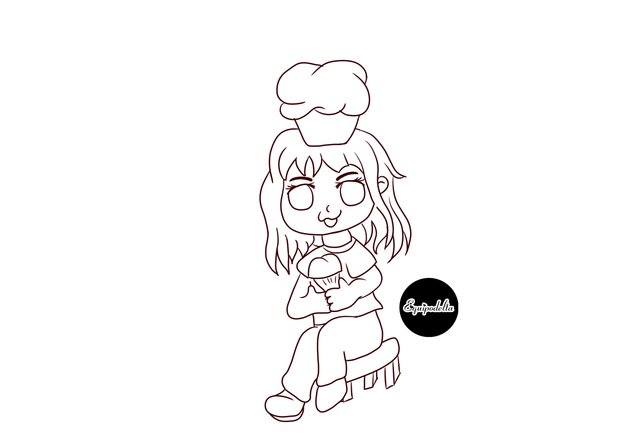 Base color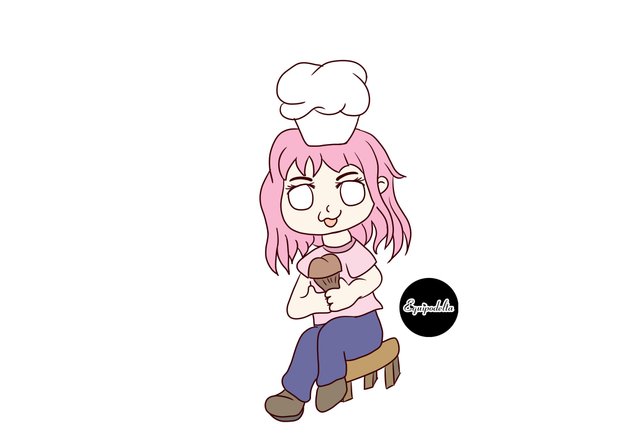 Hair details / Detalles en el cabello.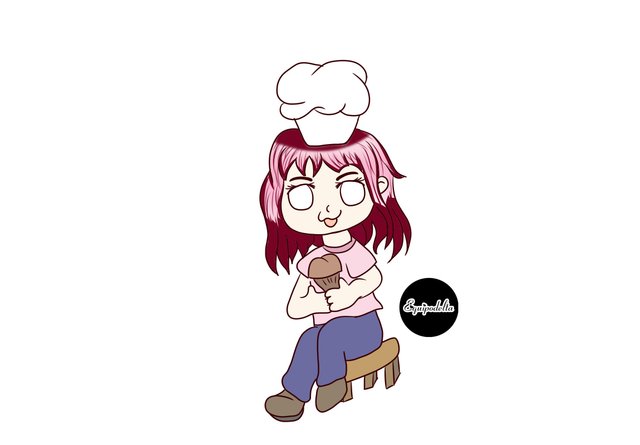 Shadows and lights - lightening of layers. /
Sombras y luces - aclarado de capas.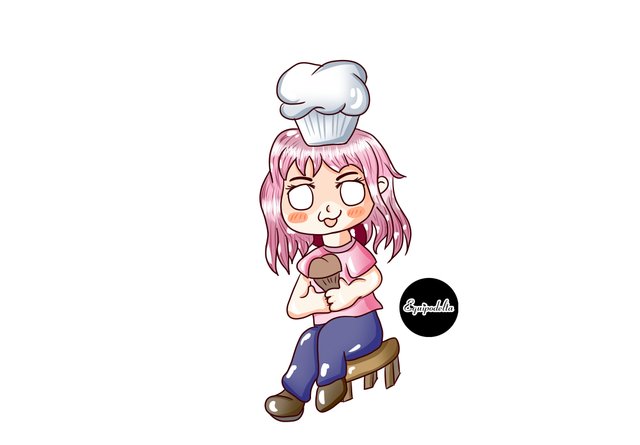 Chibi style eye color / Coloreado de ojos estilo Chibi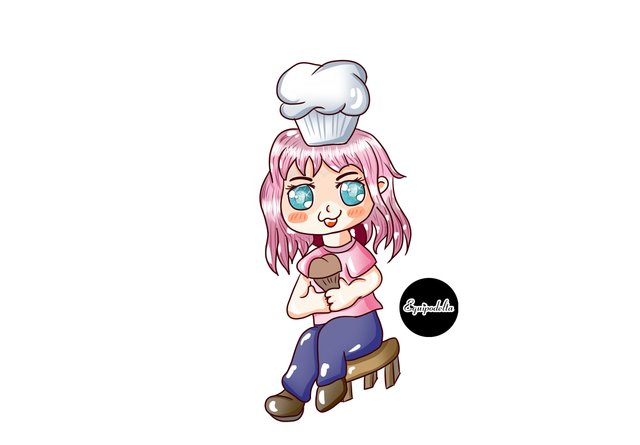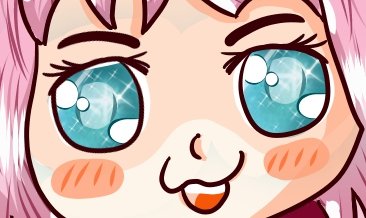 Working in the background / Trabajando en el fondo.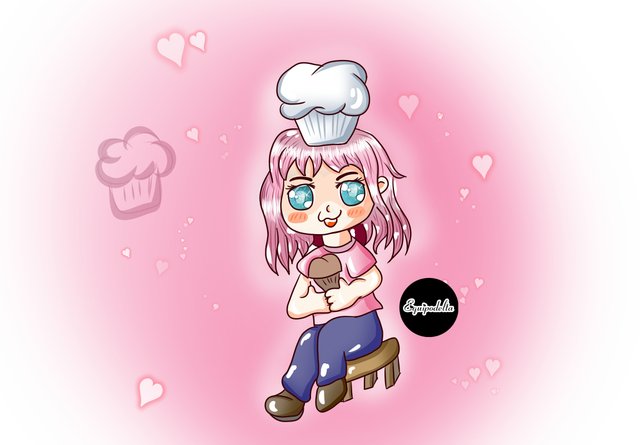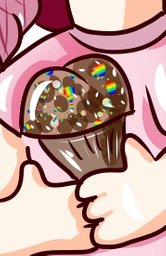 Graphite pencil time: 1 hour.
Pencils / Lápices: HB, 6B
Digitalizado: 2 Hours.
Program: MediBang Paint Pro.
Graphics tablet: Huion (Usb Pen Tablet).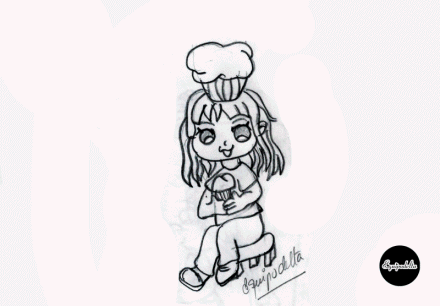 PNG format