Después de tener un día muy ocupado ayer entre visitas al médico, compras y algunas diligencias, las chicas y yo decidimos ir a casa a descansar, pero por supuesto antes de eso debiamos preparar la cena. Pienso que en un grupo de amigas cada una tiene un papel, en nuestro caso Gelmary es la que prepara las arepas pues le quedan muy ricas y bonitas, mi hermana es la encargada de preparar el relleno y el jugo y yo lavo los platos jajaja, además de la cocina, una es la más desordenada, otra la más estricta y la otra un poco de casa cosa, pero adivinen ustedes quien es cada una de nosotras.
After having a very busy day between doctor visits yesterday, you shop and some errands, the girls and I decided to go home to rest, but of course before that we had to prepare dinner. I think that in a group of friends each one has a role, in our case Gelmary is the one who prepares the arepas because they are very tasty and beautiful, my sister is in charge of preparing the filling and the juice and I wash the dishes hahaha, Besides the kitchen, one is the messiest, another the strictest and the other a bit of a home thing, but guess who each one of us is.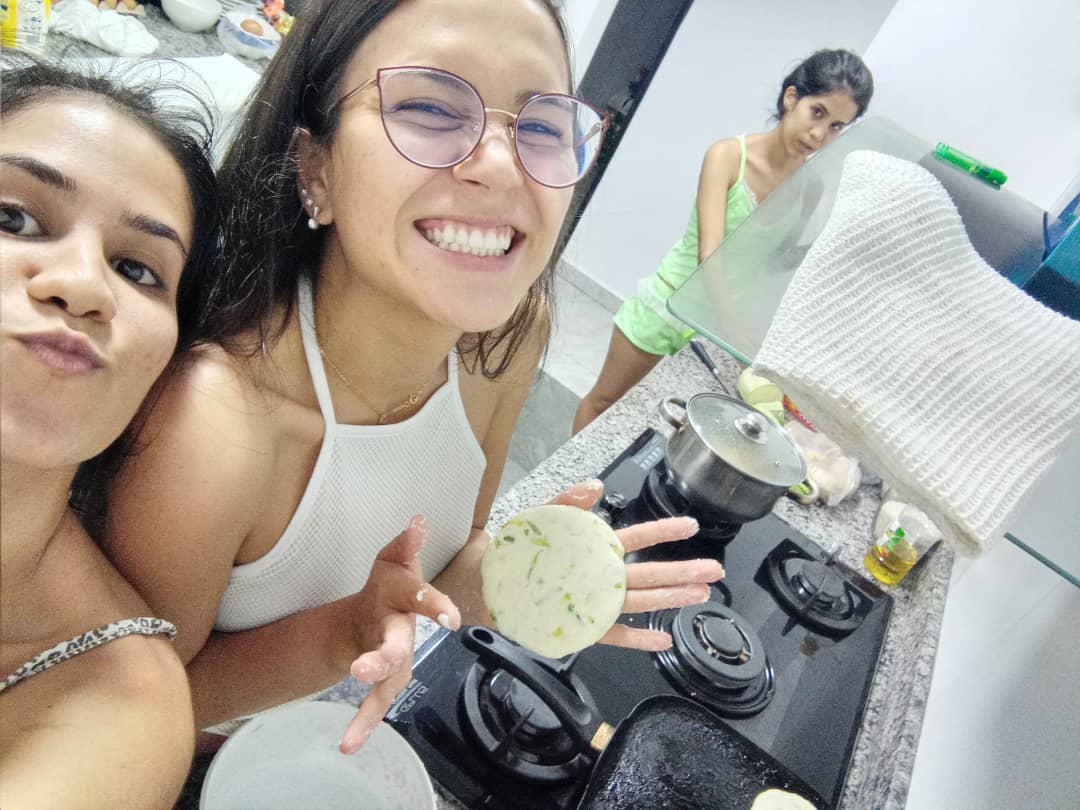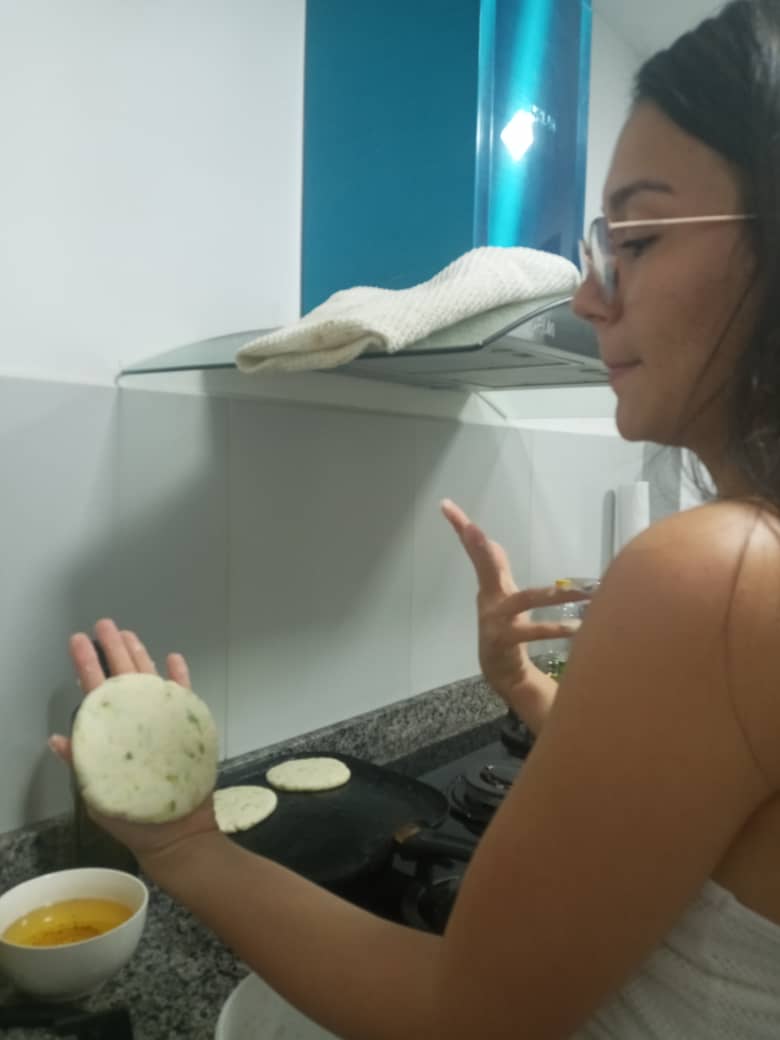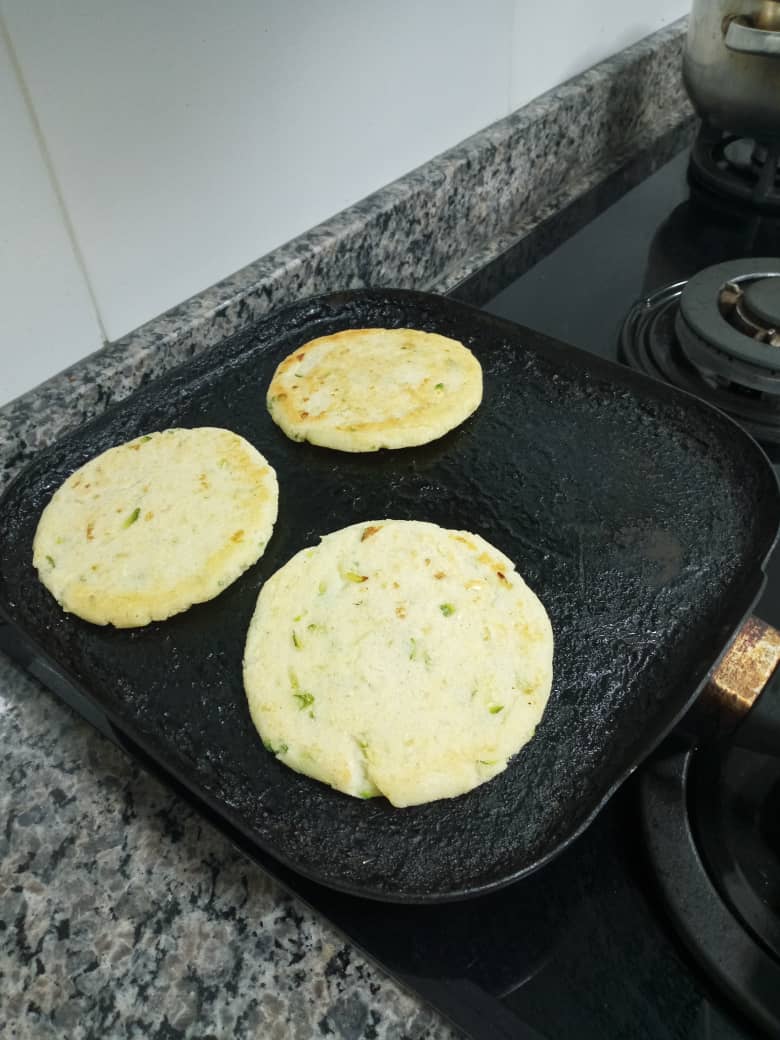 Como ven abajo, esa fue nuestra cena, una rica sopa que mi mamá nos había guardado, y las arepas preparadas por nuestra amiga Gelmary, además solo acompañamos con agua porque estabamos muy cansadas y no teniamos ganas de hacer mucho. Además luego de la cena nos ibamos a preparar para ver una película y acompañarla con cotufas, aunque realmente solo nos comimos las cotufas y no terminamos viendo la película, pues en serio estabamos muy cansadas. Para las cotufas mi amiga tenía unas tazas muy bonitas y por supuesto las echamos allí.
As you can see below, that was our dinner, a delicious soup that my mother had saved for us, and the arepas prepared by our friend Gelmary, also we only served with water because we were very tired and we did not want to do much. Also after dinner we were going to get ready to see a movie and accompany it with popcorn, although we really only ate the popcorn and didn't end up watching the movie, because we were really tired. For the popcorn my friend had some very nice cups and of course we threw them there.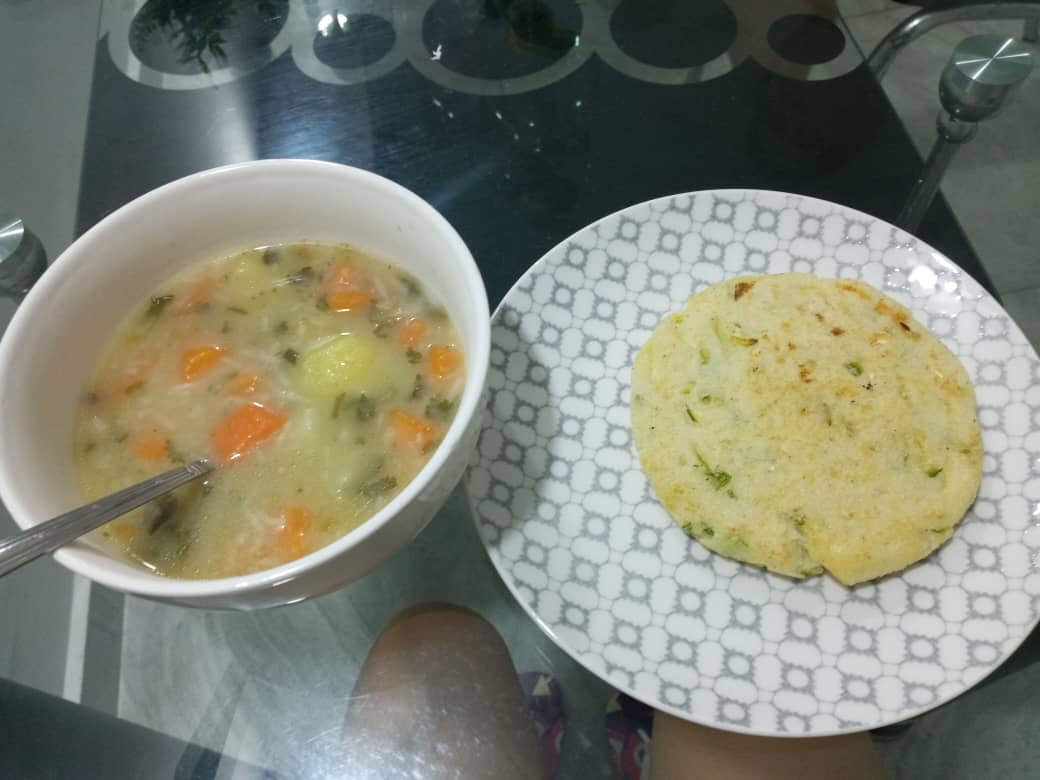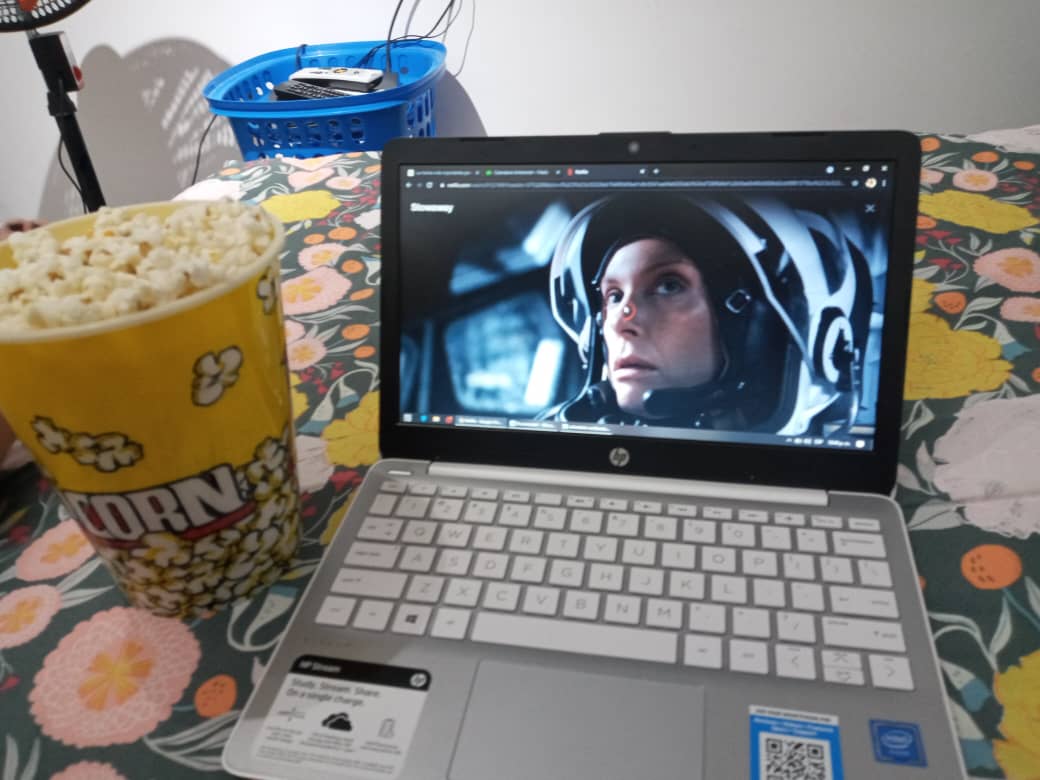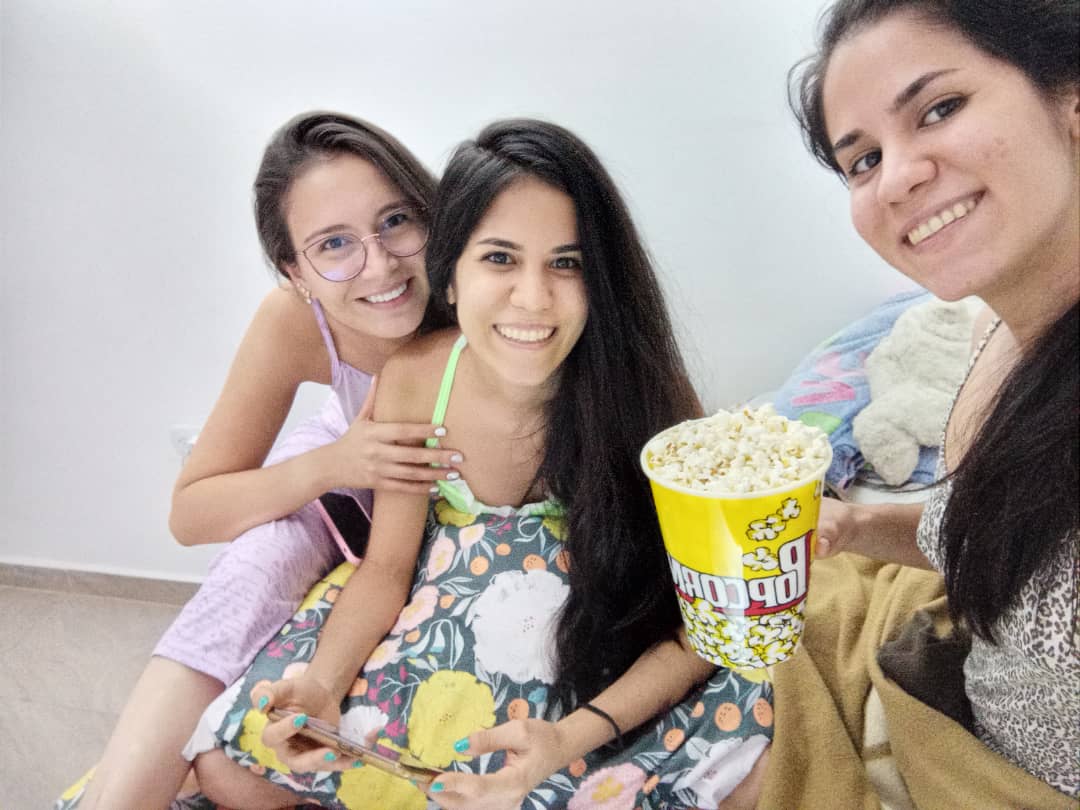 Finalmente nuestro día terminó y al siguiente nos levantamos muy temprano para hacer nuestro desayuno y activarnos a seguir haciendo nuestras respectivas diligencias, pues el sabado es nuestro cumpleaños número 25 y pensamos hacer una pequeña celebración, aunque también debemos hacer otras diligencias y hay que aprovechar cuando se tiene el tiempo y el equipo perfecto pues así nos vemos nosotras, como un buen equipo porque nos ayudamos en todo, es decir cada una hace su parte para finalmente completar una tarea.
Finally our day ended and the next we got up very early to make our breakfast and get active to continue doing our respective errands, because Saturday is our 25th birthday and we plan to have a small celebration, although we must also do other errands and we must take advantage of when You have the time and the perfect team because that's how we see ourselves, as a good team because we help each other in everything, that is, each one does her part to finally complete a task.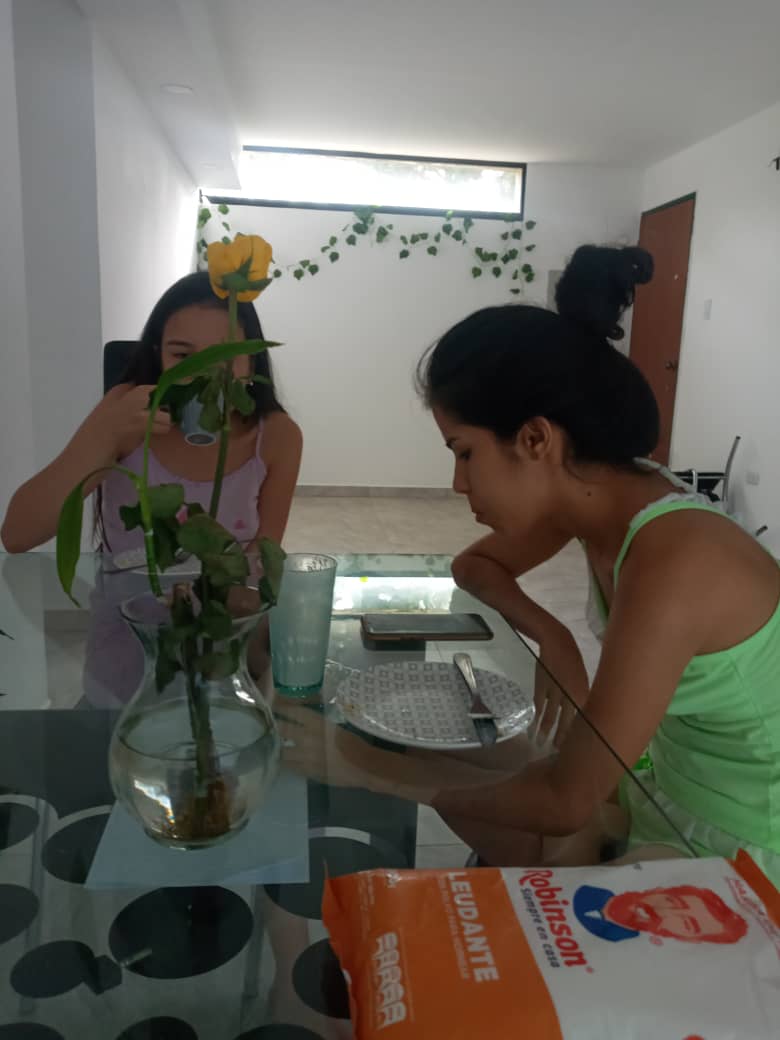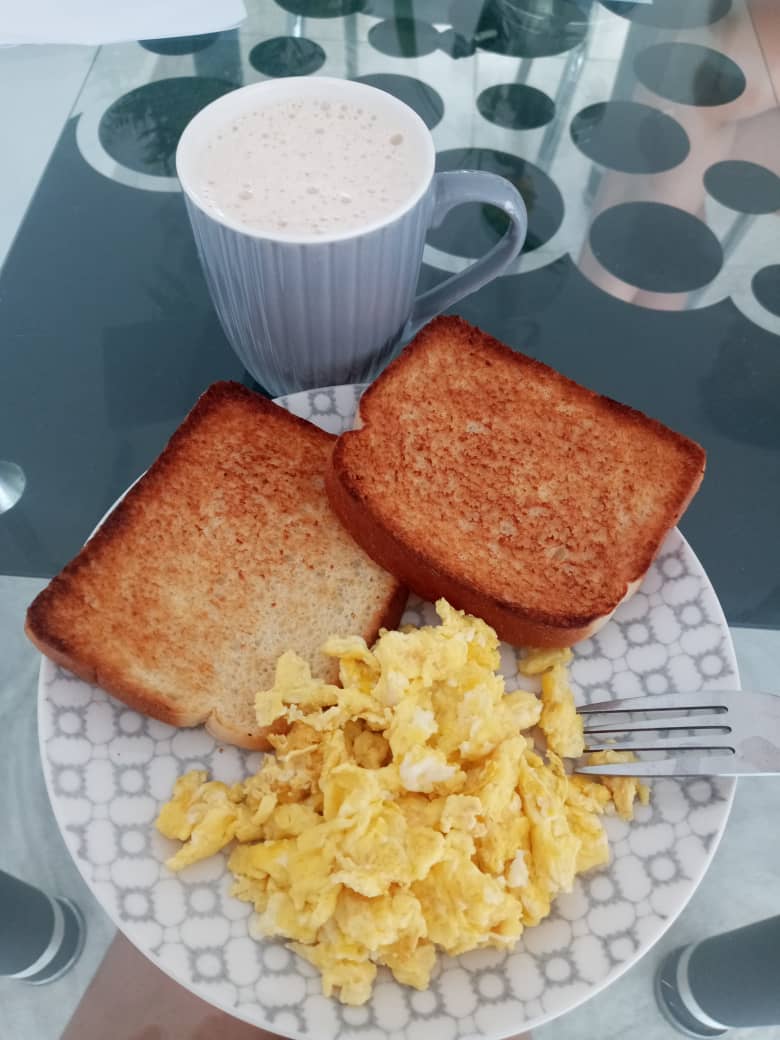 Y ustedes que tipo de amiga son? quiero que me cuenten. Espero que les haya gustado este post y que tengan amigos tan increíbles como los míos. Nos vemos en una próxima publicación. Los quiero!
And what kind of friend are you? I want you to tell me. I hope you liked this post and that you have friends as amazing as mine. See you in a next post. I love!