Hola a todos! Desde que tengo 9 años descubrí que no me gustan las despedidas, pues tuve que dejar a mis amigos y a mí papá para ir a un lugar en el que no teníamos a nadie, así que desde ese entonces las despedidas siempre serán tristes para mí, esta vez teníamos que dejar Madrid, el lugar del que me enamoré cuando tenía 15 años y en el que conocí personas increíbles como Lucero y Laura, y por supuesto a las que le tuve que dar una segunda despedida, pero también estaba feliz por ir a un nuevo destino para mí, es decir, Roma en Italia.
Hello everyone! Since I was 9 years old I discovered that I don't like farewells, because I had to leave my friends and my dad to go to a place where we didn't have anyone, so since then farewells will always be sad for me, this Maybe we had to leave Madrid, the place I fell in love with when I was 15 years old and where I met amazing people like Lucero and Laura, and of course I had to say a second goodbye to them, but I was also happy to go to a new destination for me, that is, Rome in Italy.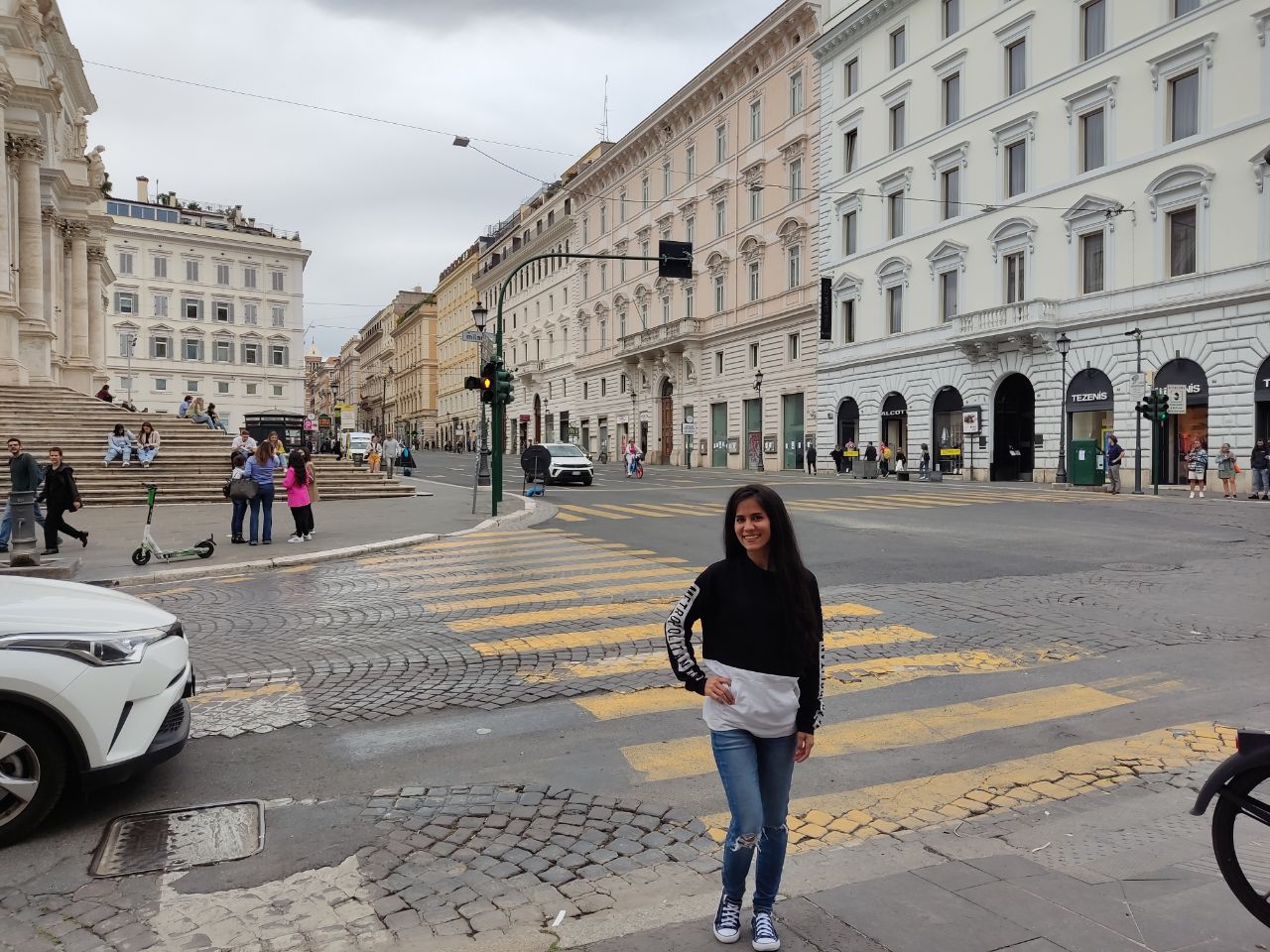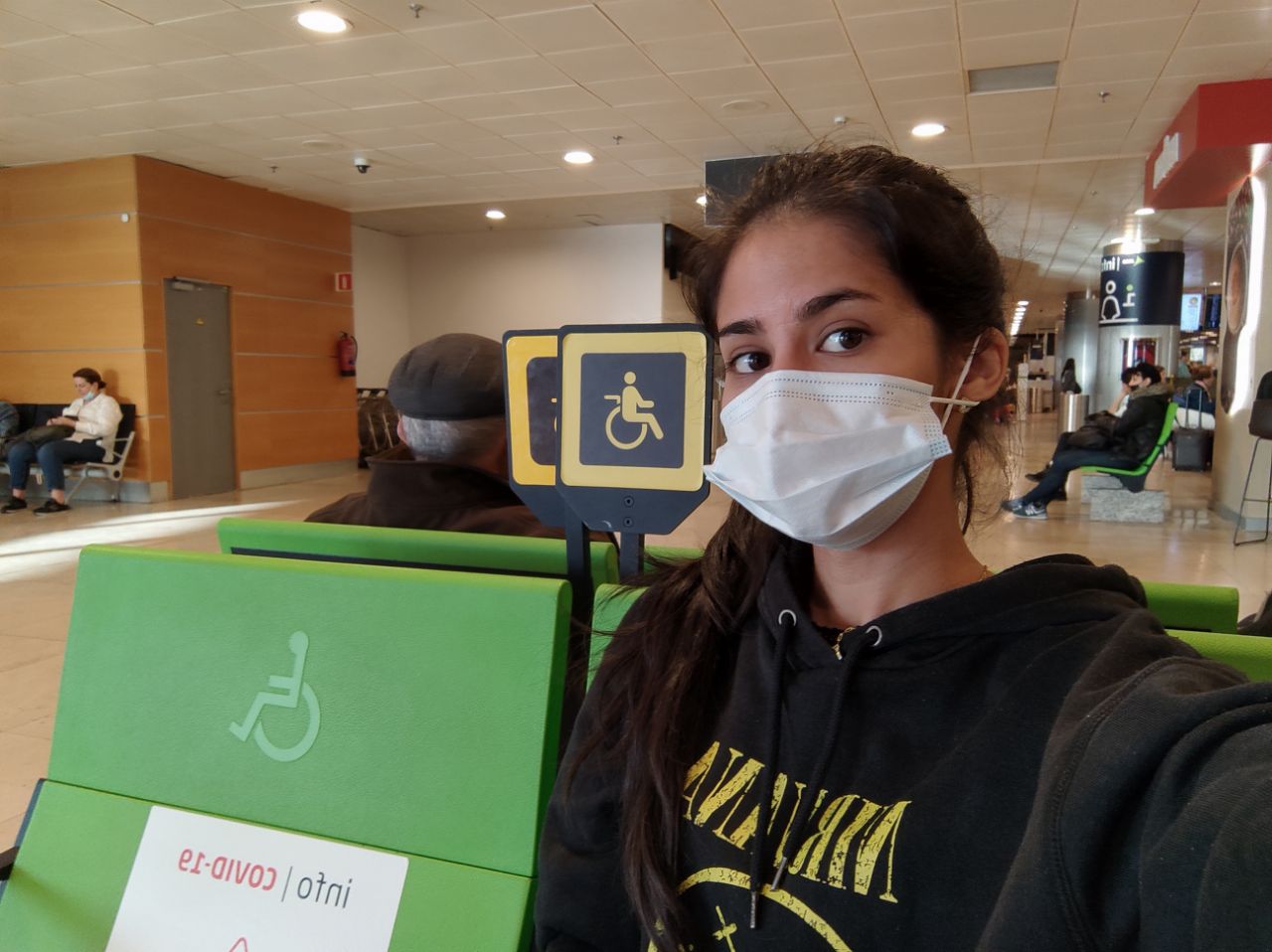 Nuestro vuelo era temprano por la mañana, así que fuimos al aeropuerto de Madrid muy temprano, todavía con un poco de sueño, y además un poco triste porque en el área de Rayos X botaron todas mis cremas y mi perfume porque los envases eran más grande de lo permitido y no había pagado equipaje d bodega. La verdad es que tardé un par de segundos con el hablando con el guardia porque no lo podía creer, ya lo había escuchado antes pero lo había olvidado, y bueno solo pensé, la vida sigue, así que sí, para pasar el despecho decidí desayunar una cerveza sentada cerca de nuestra puerta de embarque.
Our flight was early in the morning, so we went to the Madrid airport very early, still a little sleepy, and also a little sad because in the X-ray area they threw away all my creams and my perfume because the containers were bigger. than allowed and had not paid for hold luggage. The truth is that it took me a couple of seconds to talk to the guard because I couldn't believe it, I had heard it before but I had forgotten it, and well I just thought, life goes on, so yes, to pass the spite I decided to have breakfast a beer sitting near our gate.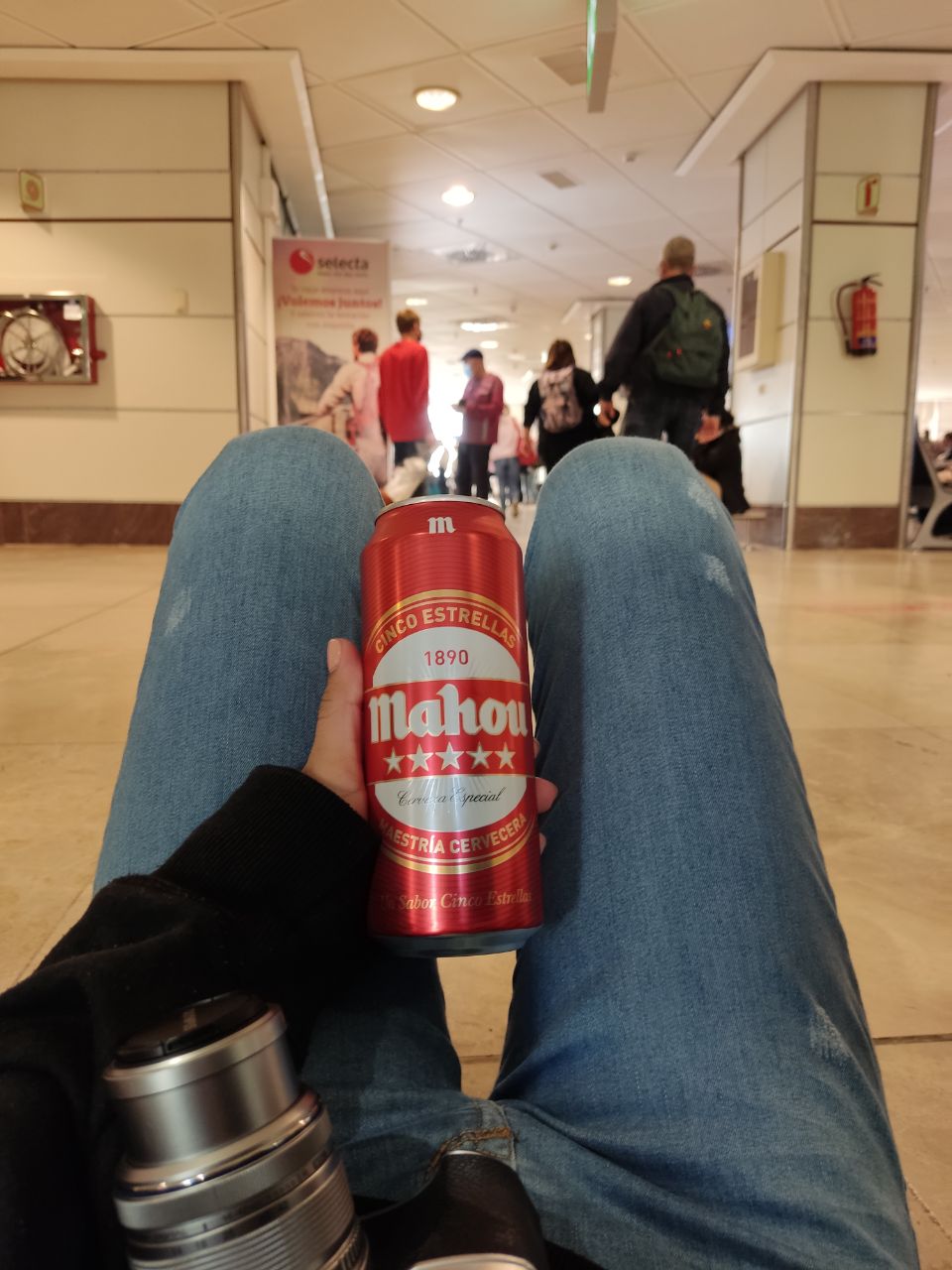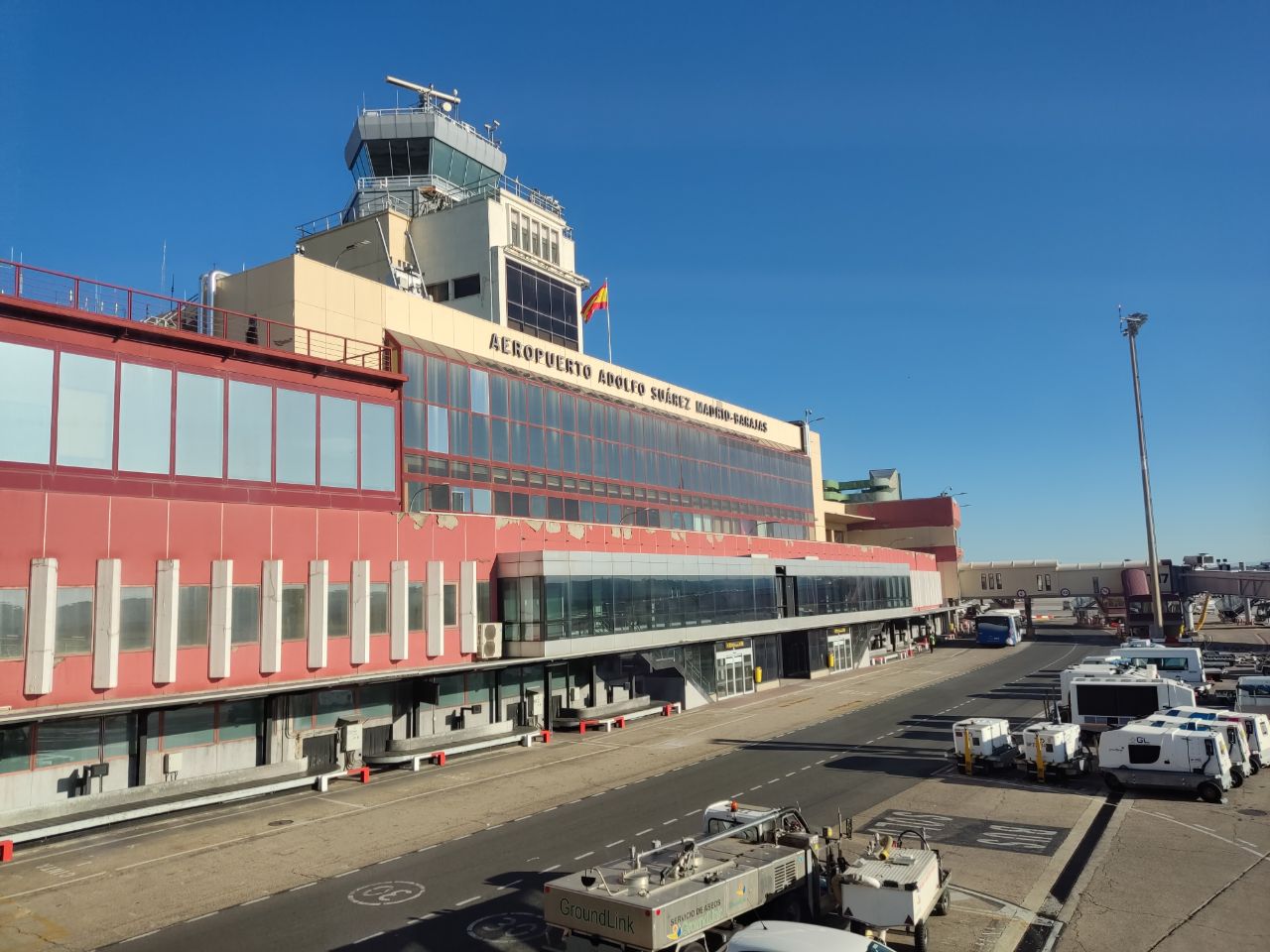 Aproximadamente un poco más de 2 horas tardamos para llegar al aeropuerto de Roma-Fiumicino, y una de las cosas que llamó mi atención es que en este aeropuerto habían varios pianos en diferentes lugares que creo que eran para libre uso, realmente escuché a varios jóvenes tocarlo y lo hacían muy bien, pero ya teníamos que salir a buscar la estación de autobuses para ir al centro de Roma.
Approximately a little more than 2 hours it took us to arrive at the Rome-Fiumicino airport, and one of the things that caught my attention is that in this airport there were several pianos in different places that I think were for free use, I really listened to several young people play it and they did it very well, but we already had to go out and find the bus station to go to the center of Rome.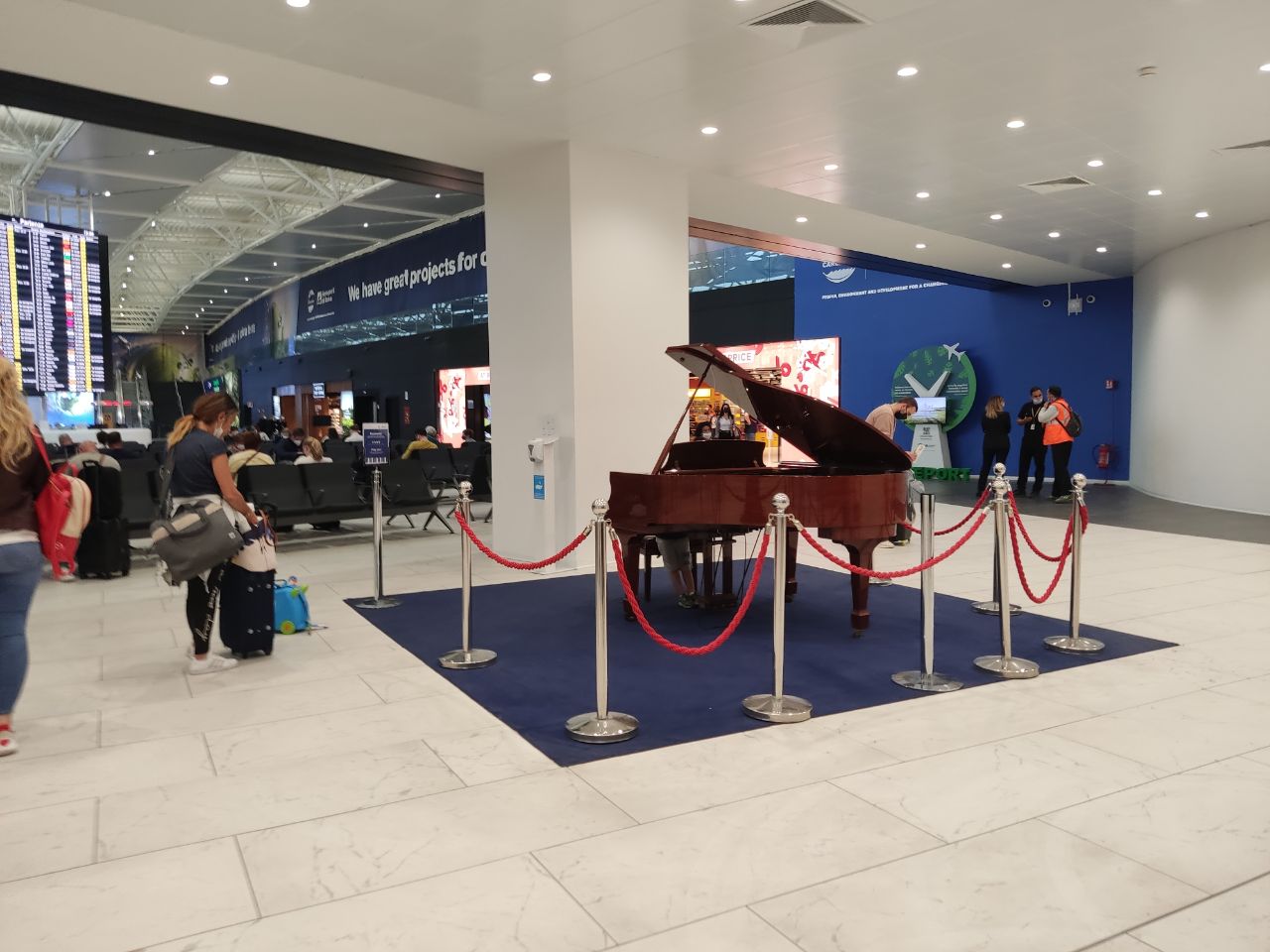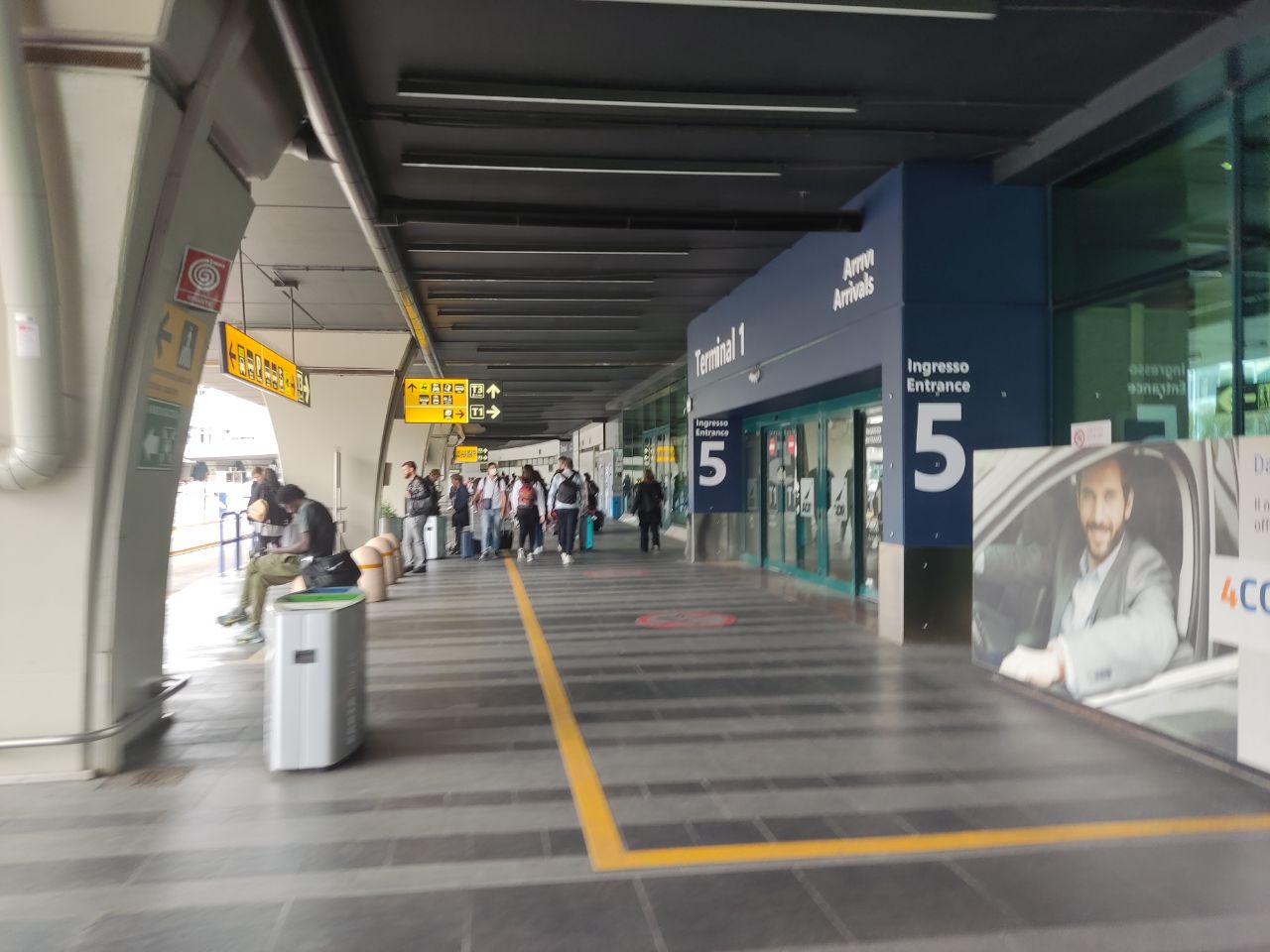 Viajamos con la línea Terravisión pues Pawel había comprado nuestros boletos en línea y solo debíamos mostrar el código QR para poder montarnos. Luego de que estábamos adentro en el autobús, debíamos esperar que este estuviera lleno para ponernos en marcha, y tardamos aproximadamente 50 minutos en llegar a Roma Termini, yo estaba un poco cansada, sin embargo quería ver desde mi ventana.
We traveled with the Terravisión line because Pawel had bought our tickets online and we only had to show the QR code to be able to get on. After we were inside the bus, we had to wait for it to be full to get going, and it took us approximately 50 minutes to get to Roma Termini, I was a bit tired, however I wanted to see from my window.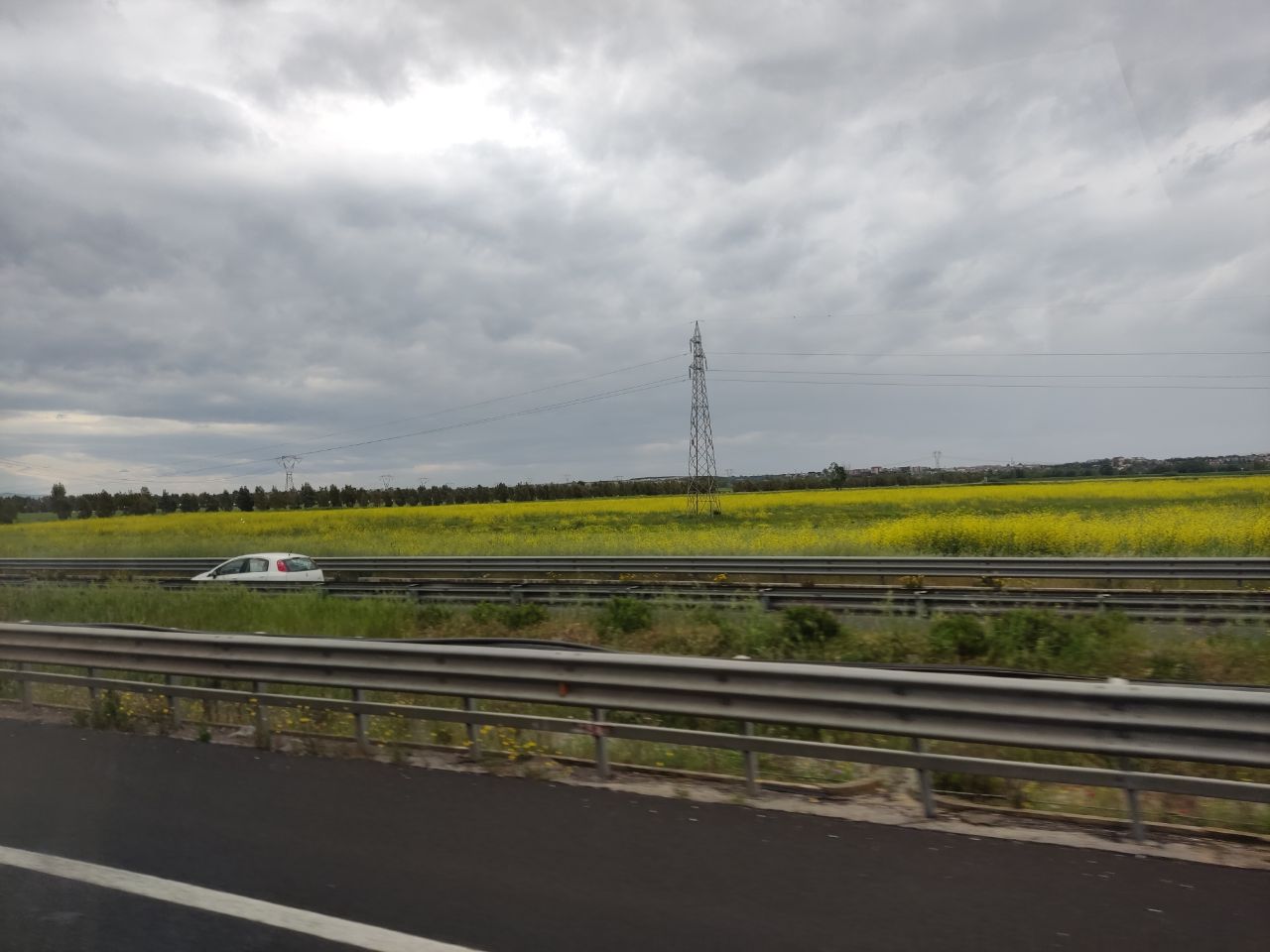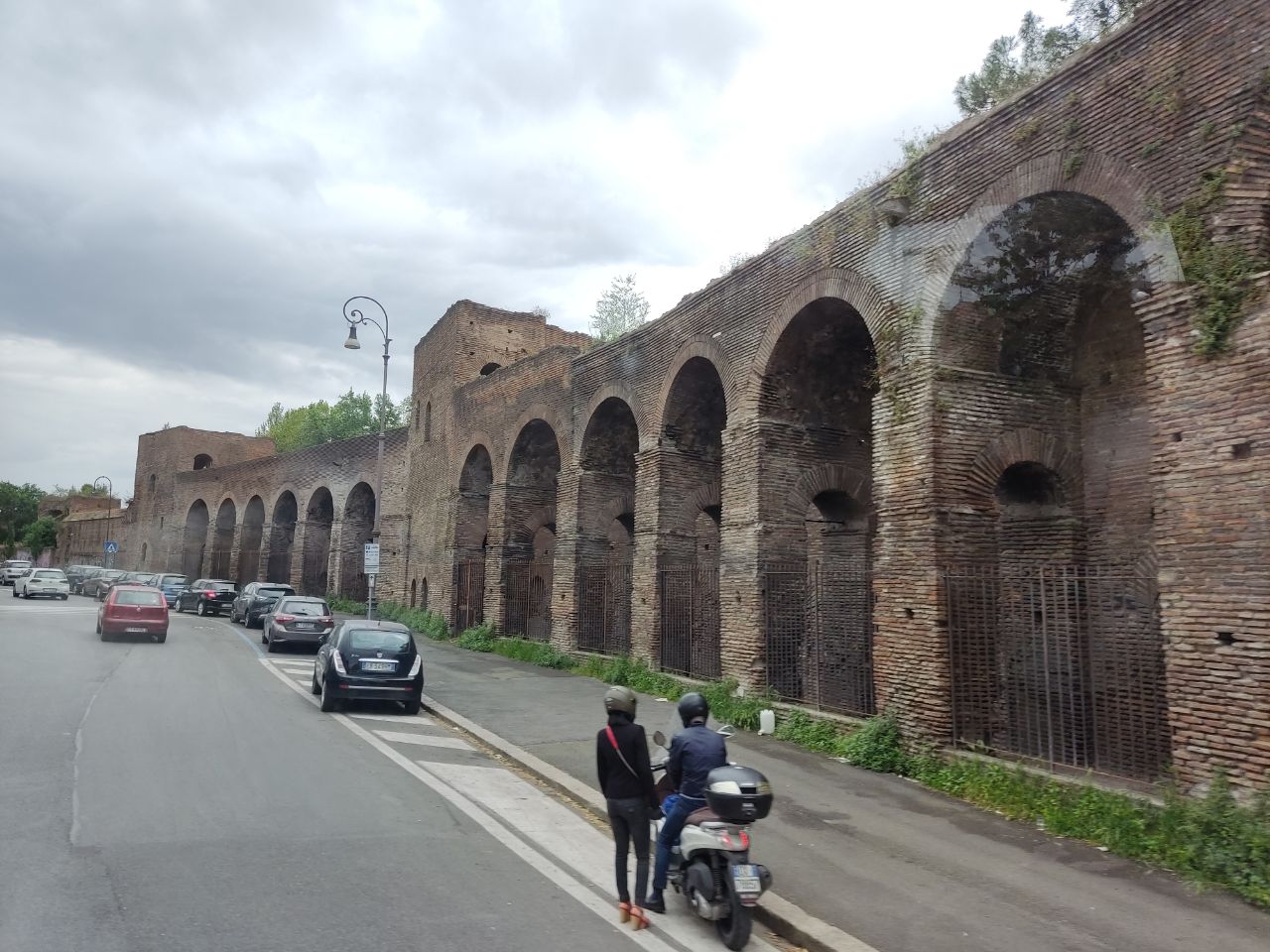 Solo 6 euros pagamos por cada boleto, la verdad me pareció bastante bien, y lo mejor es que no hacía ningún parada, es decir, viajamos directo a Roma Termini, y una vez allí tuvimos que caminar unos pocos minutos para llegar al centro de Roma donde estaba ubicado nuestro hotel.
We only paid 6 euros for each ticket, the truth seemed quite good to me, and the best thing is that it did not make any stops, that is, we traveled directly to Roma Termini, and once there we had to walk a few minutes to get to the center of Rome where our hotel was located.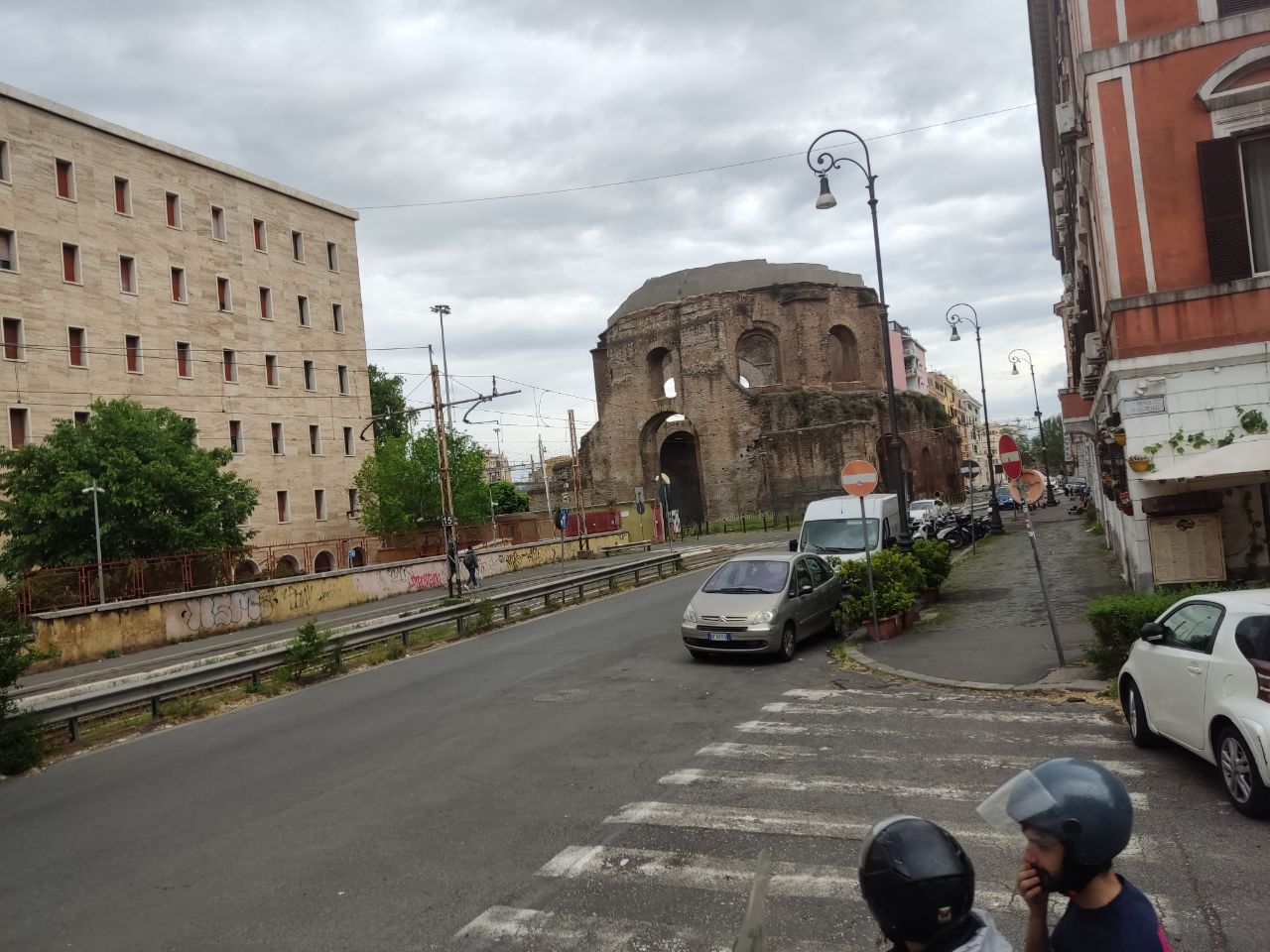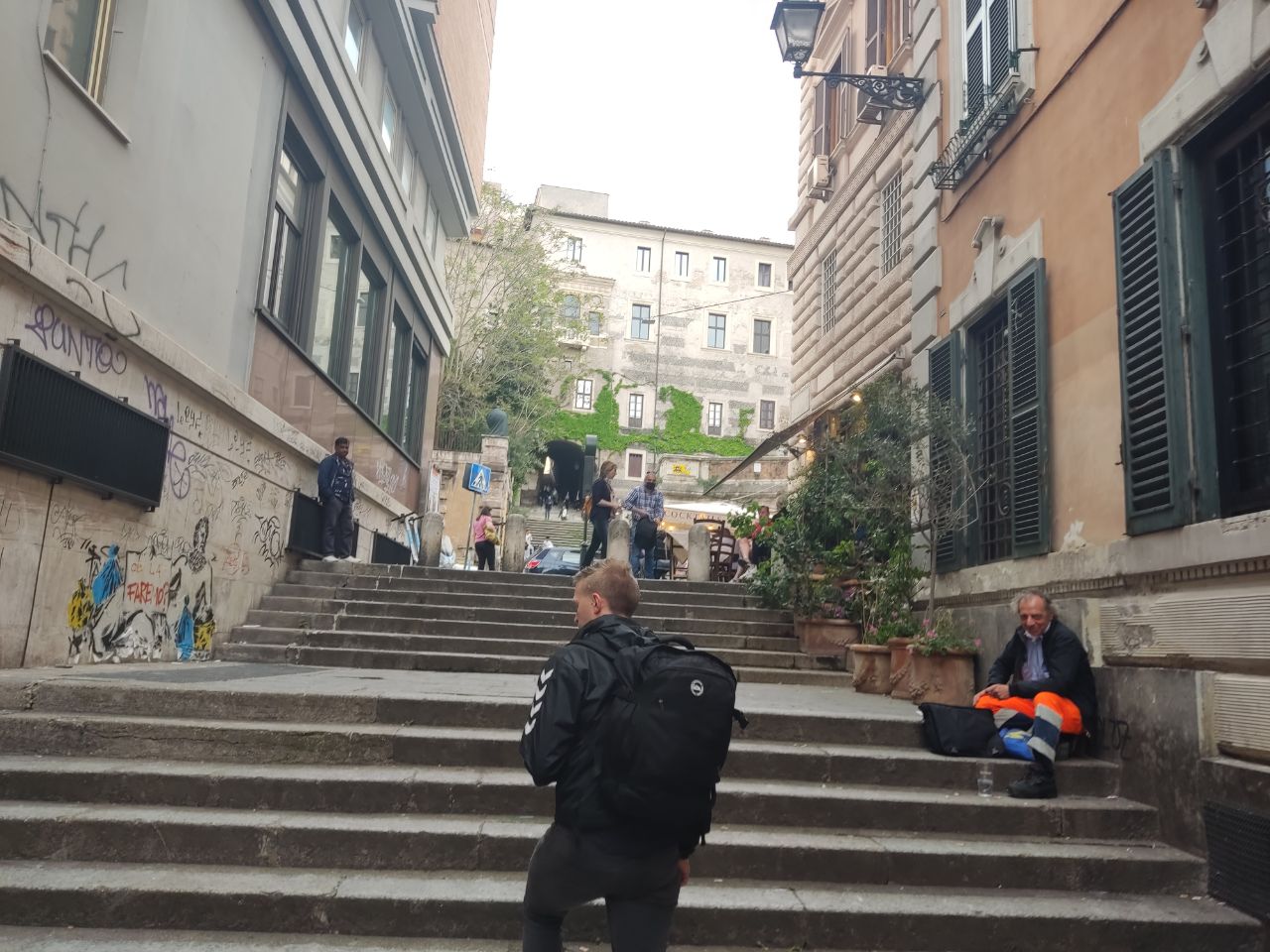 Minutos después encontramos el que sería nuestro hospedaje por un día pues al día siguiente viajamos a Palermo en Sicilia, así que debíamos aprovechar nuestras horas allí para conocer, y eso hicimos, nos arreglamos, dejamos nuestras cosas en el hotel y pusimos marcha para conocer esta gran ciudad y comer una deliciosa pizza que les mostraré en el próximo post.
Minutes later we found what would be our lodging for a day because the next day we traveled to Palermo in Sicily, so we had to take advantage of our hours there to get to know, and that's what we did, we got ready, we left our things in the hotel and we started to get to know this big city and eat a delicious pizza that I will show you in the next post.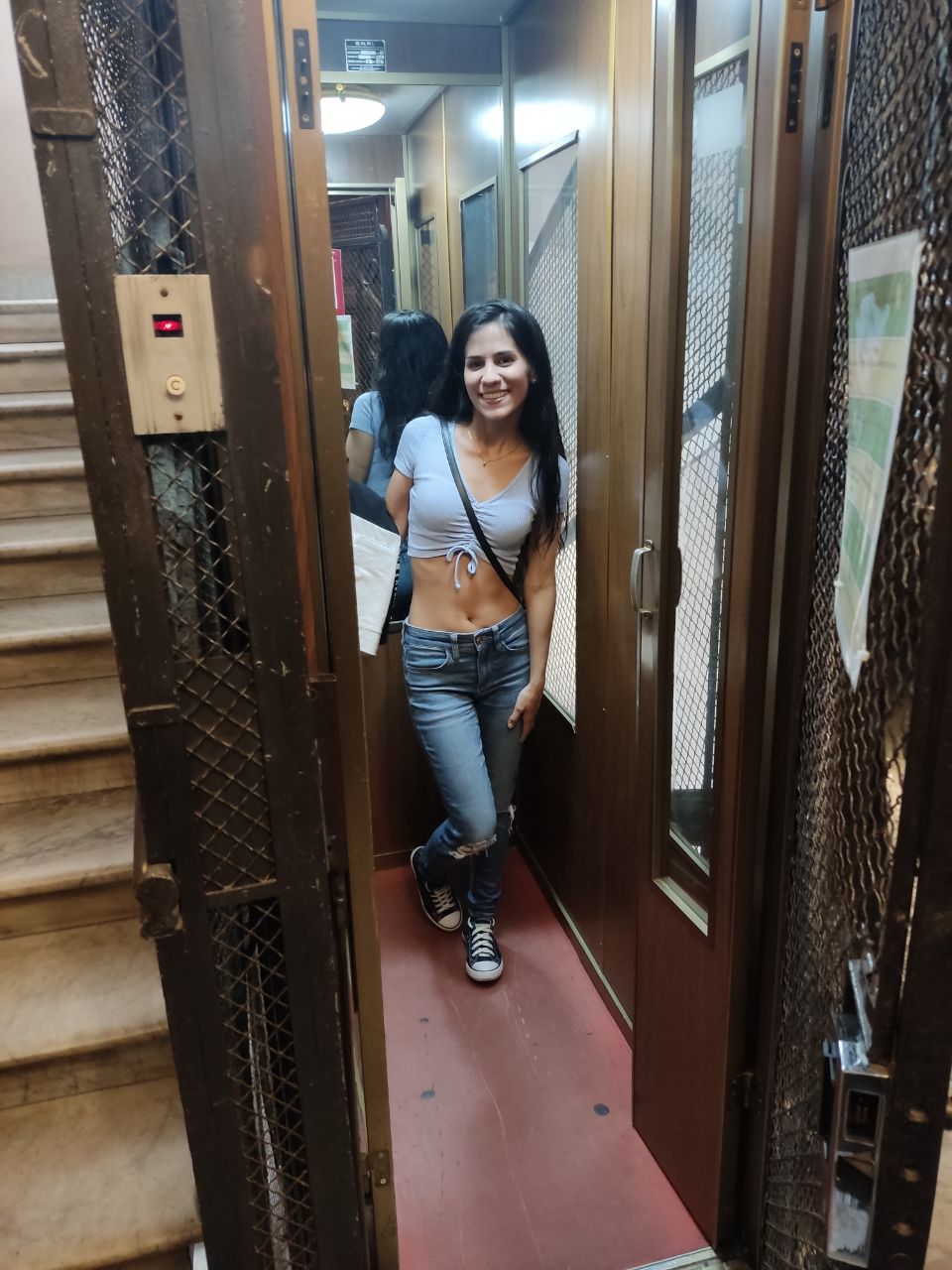 Sin duda fue una gran experiencia, comida y helados muy deliciosos pero quiero mostrarles todo con calma y recomendarles lo mejor de allí a mi parecer. Por ahora eso es todo, y nos vemos en un próximo post, para mostrarles también los lugares que visitamos en esta ciudad.
Without a doubt it was a great experience, very delicious food and ice cream but I want to show you everything calmly and recommend the best there in my opinion. For now that's all, and see you in a future post, to also show you the places we visit in this city.