A veces salimos tan rápido que nos nos da tiempo de arreglarnos, y aunque muchos digan mejor natural, la verdad es que a veces nos gusta ponernos y sentirnos lindas. No soy de maquillarme todo el tiempo, pero a veces me provoca maquillarme un poco, y en esta oportunidad mi amiga me ayudó, pues habiamos salido desde temprano de la casa para llevar a su papá a hacer una serie de exámenes porque ha estado un poco enfermo, además también ibamos a la universidad pues ella tenía que hacer unas cosas allí y yo la estaba acompañando.
Sometimes we go out so fast that we have time to fix ourselves, and although many say better natural, the truth is that sometimes we like to put on and feel pretty. I am not into putting on makeup all the time, but sometimes it causes me to put on a little makeup, and this time my friend helped me, because we had left the house early to take her father to do a series of exams because he has been a bit sick, we also went to university because she had to do some things there and I was accompanying her.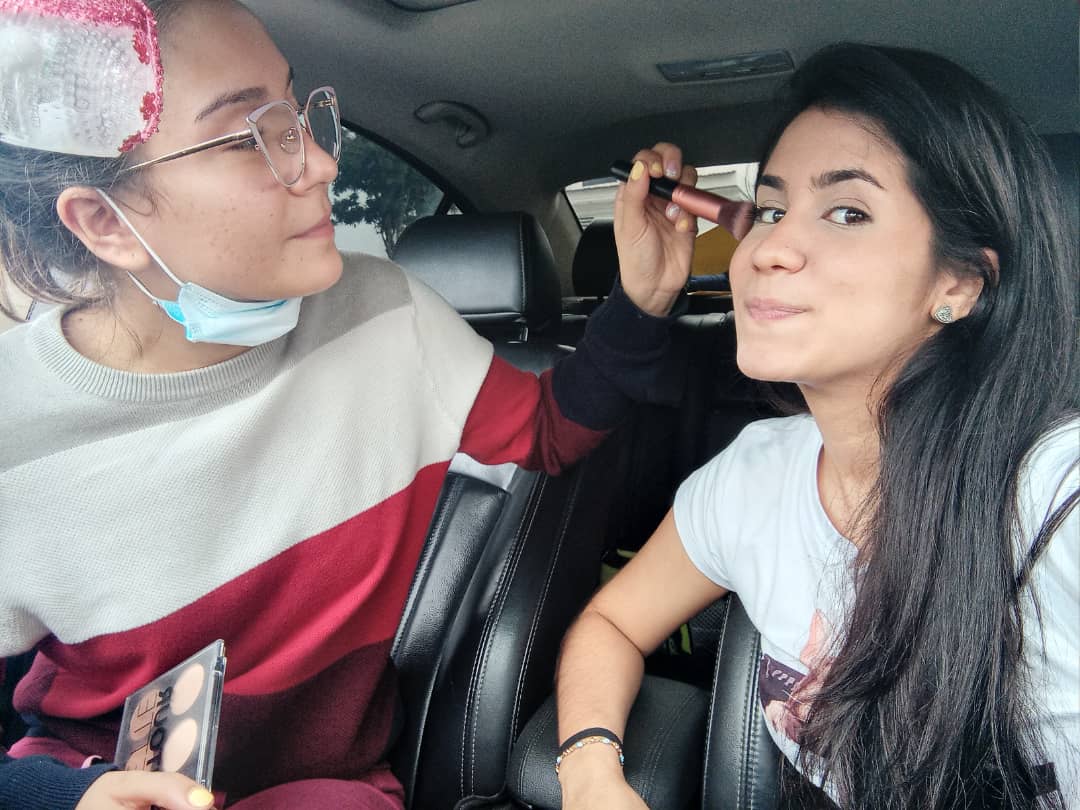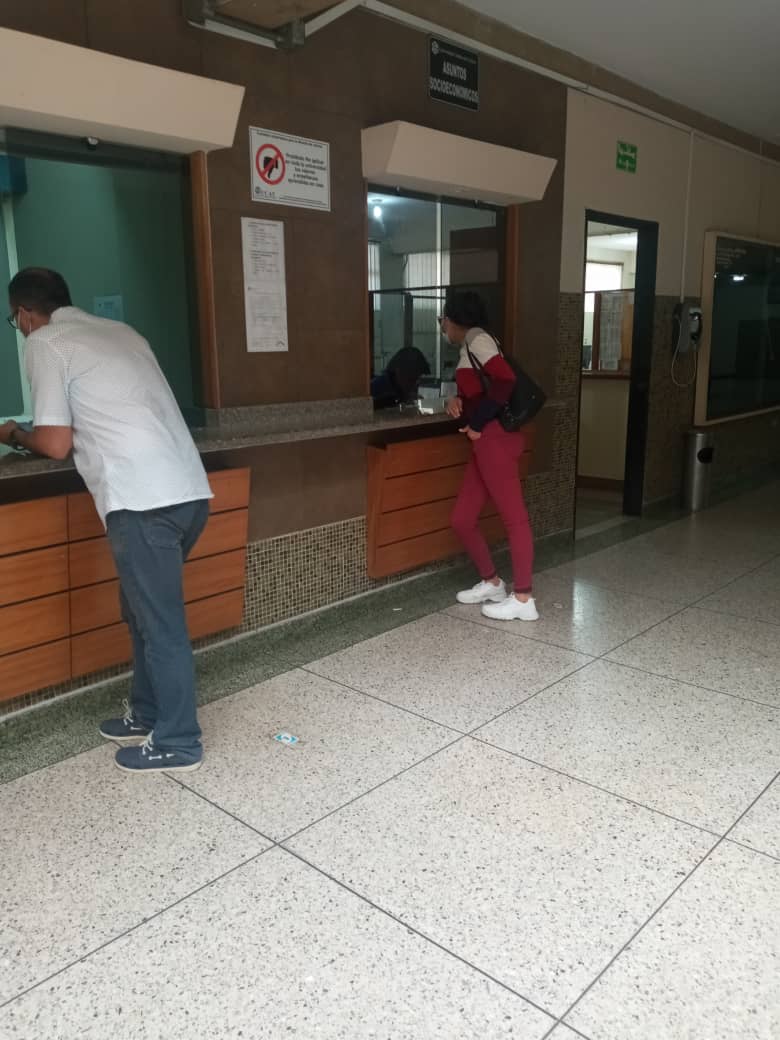 Entonces como salimos temprano no me dio tiempo de arreglarme mucho, primero fuimos al hospital a dejar a su papá y a su mamá allí para que le hicieran los examenes y como se demoraban nosotras aprovechamos de ir a hacer las otras diligencias. Fuimos a la universidad, allí estuvimos varias minutos mientras mi amiga cancelaba y retiraba su carnet, y luego fuimos otra vez al hospital pero sus padres aún se demoraban, así que mi amiga y yo decidimos esperar en el carro mientras ellos terminaban.
So, as we left early, I didn't have time to fix myself up a lot, first we went to the hospital to leave her father and mother there so that they could do the exams and since they were delayed we took advantage of going to do the other errands. We went to the university, we stayed there for several minutes while my friend canceled and took her card, and then we went to the hospital again but her parents were still late, so my friend and I decided to wait in the car while they finished.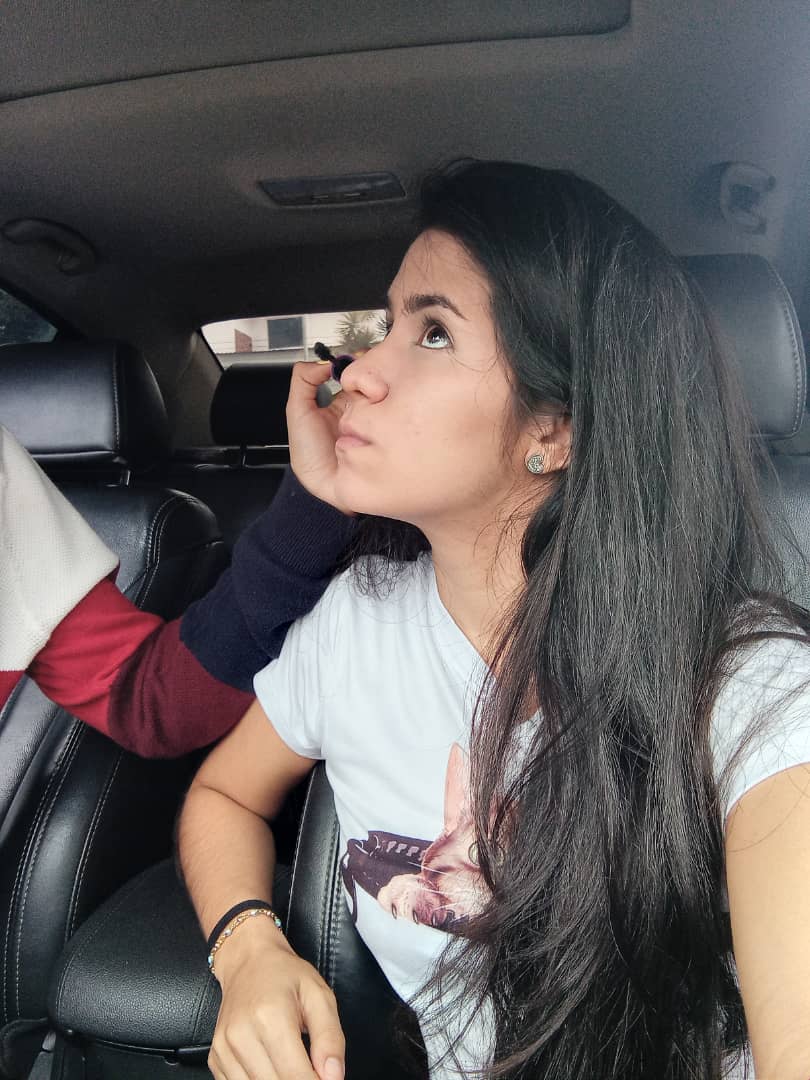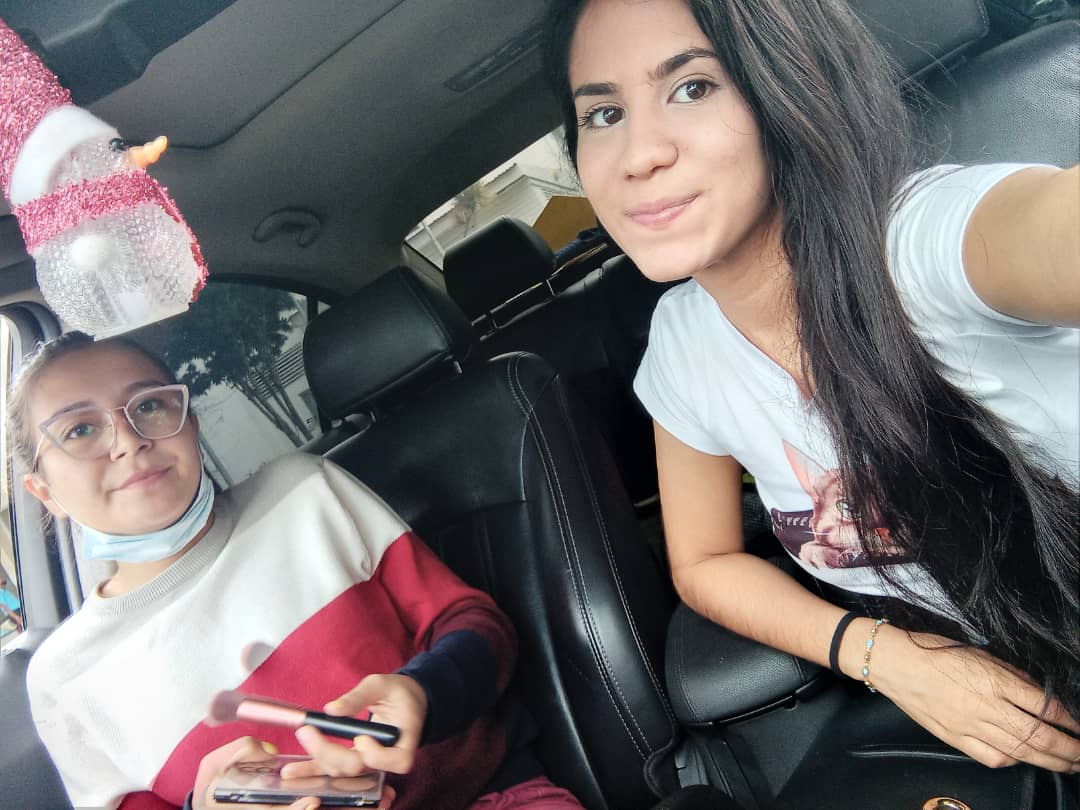 Hicimos varias cosas en el carro, desde comer una galleta, hasta ver una película en netflix por el celular pues resulta que sus papás se demoraron mucho porque eran varios examenes y además habia cola. También mi amiga me maquilló un poco pues ibamos a ir a tomar un café con un amigo y no queria ir fea, pero al final no fuimos, aún así valió la pena porque me sentía muy linda, es que mi amiga maquilla muy bien y eso que solo fue algo sencillo.
We did various things in the car, from eating a cookie to watching a movie on Netflix on our cell phone, as it turns out that their parents took a long time because there were several tests and there was also a queue. My friend also put makeup on me a bit because we were going to have a coffee with a friend and I did not want to go ugly, but in the end we did not go, still it was worth it because I felt very beautiful, is that my friend makes up very well and that that it was just a simple thing.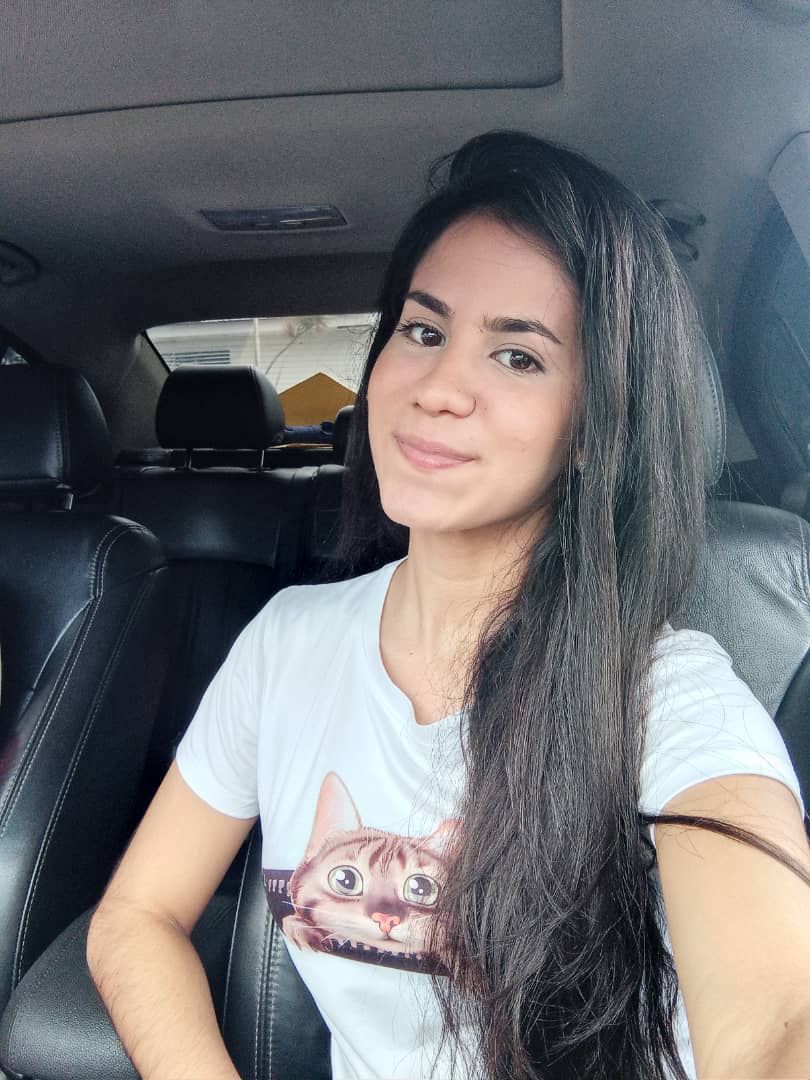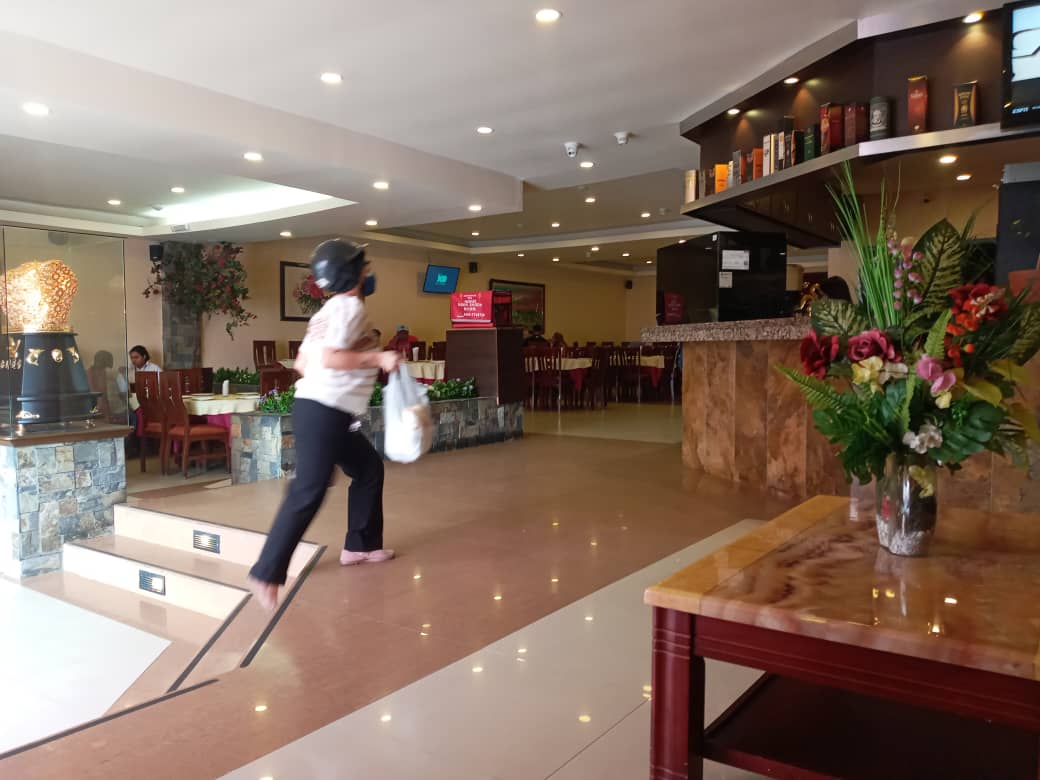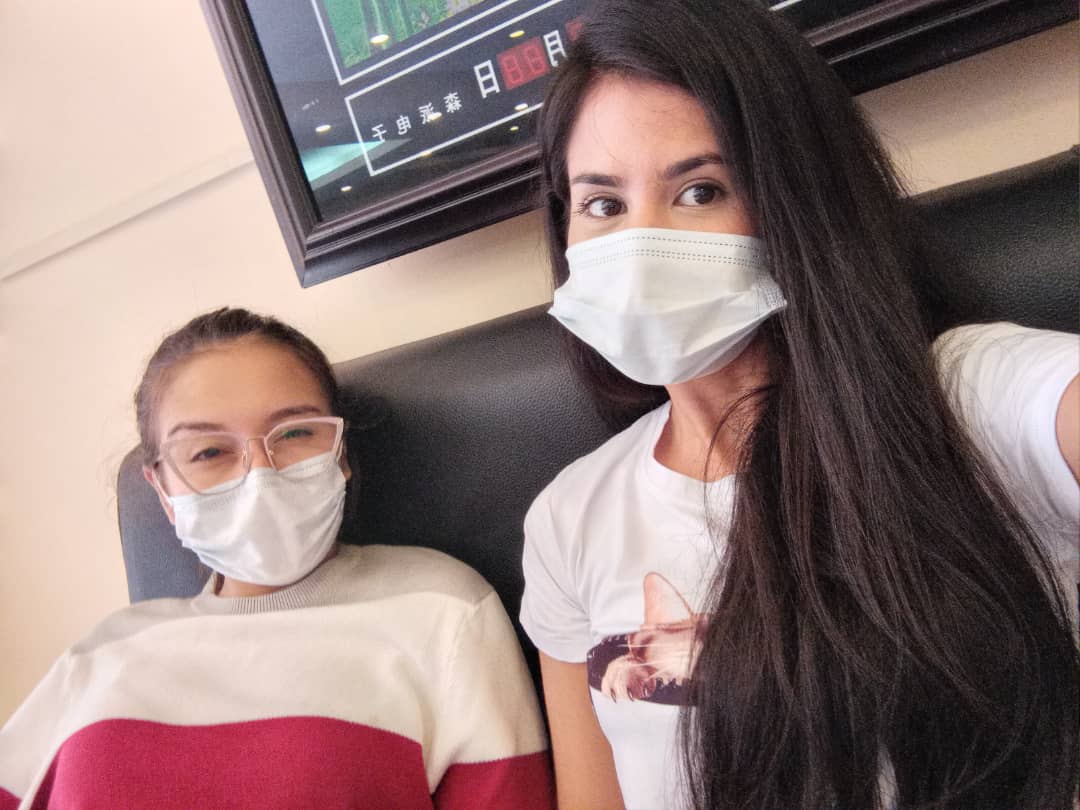 Finalmente después de varias horas esperando en el carro, nos dió mucha hambre y decidimos ir al restaurante chino a comprar un arroz el cual estaba delicioso, lo bueno es que fue barato y estaba delicioso, además estabamos cansadas y no queriamos ir a casa a cocinar. Nos entregaron el arroz rapidamente y regresamos nuevamente al hospital y comimos allí en el carro, pues teniamos mucha hambre. Minutos después volvieron sus padres y regresamos cada una a su casa, pero la pasé bien con mi amiga aunque no hicimos la gran cosa.
Finally after several hours waiting in the car, we got very hungry and we decided to go to the Chinese restaurant to buy some rice which was delicious, the good thing is that it was cheap and it was delicious, also we were tired and we did not want to go home to cook. . They delivered the rice to us quickly and we returned to the hospital again and ate there in the car, as we were very hungry. Minutes later her parents returned and we each returned home, but I had a good time with my friend even though we didn't do much.