Buen día, buena tarde y buena noche para todos en la comunidad, en esta oportunidad les traeré un post de diagnóstico y reparación de módem modelo AR21RU, que es el módem que normalmente distribuye Cantv, la Empresa principal que suministra internet en mi país Venezuela, aquí existen varias empresas que brindan el servicio de internet, sin embargo, esta es la más antigua, y la que es común encontrar en todas las casas. Los servicios de Cantv son los más económicos dentro del país por ello son uno de los más cotizados y utilizados se depende mucho de ellos para poder trabajar.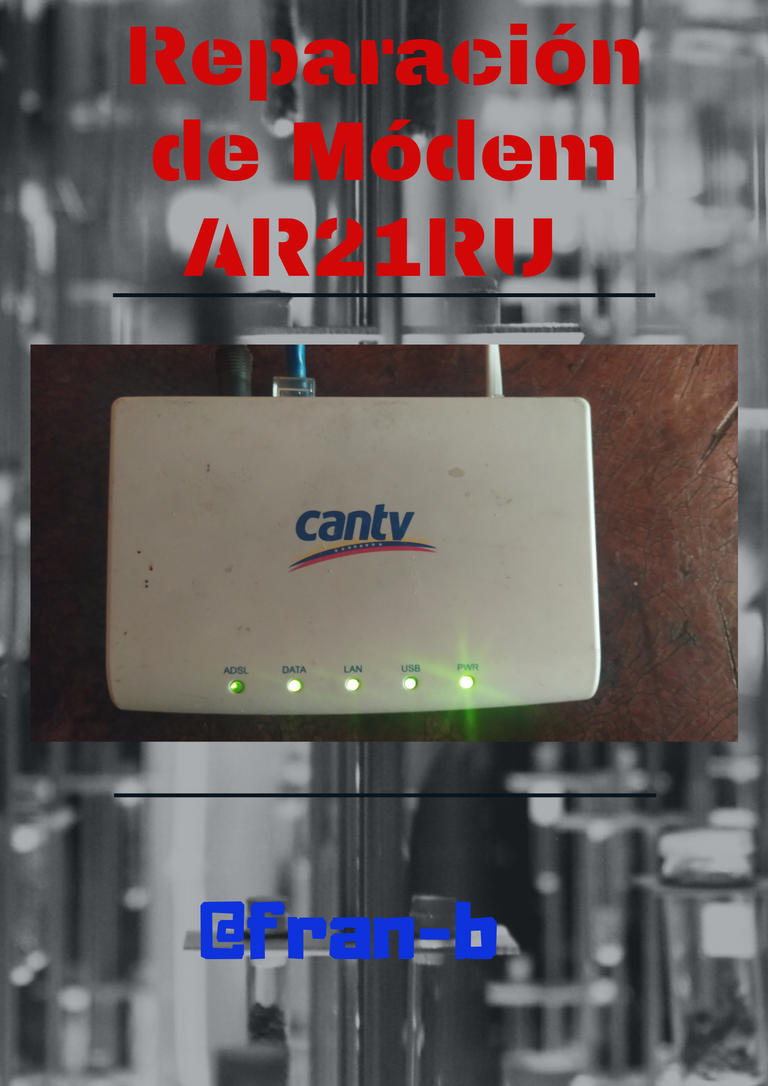 Para comenzar con el diagnostico primero verificamos que modelo de módem es el que se repara, en este caso es un AR21RU y utiliza un transformador de corriente de 12V 0.6Amp, particularmente mi manera inicial de revisión es medir el voltaje del transformador y verificar si el voltaje que manda es el correcto, una vez verificado su voltaje, procedo a conectar el equipo y observar si activa el ADSL o DSL del módem, si este no activa procedo a el desmontaje del equipo.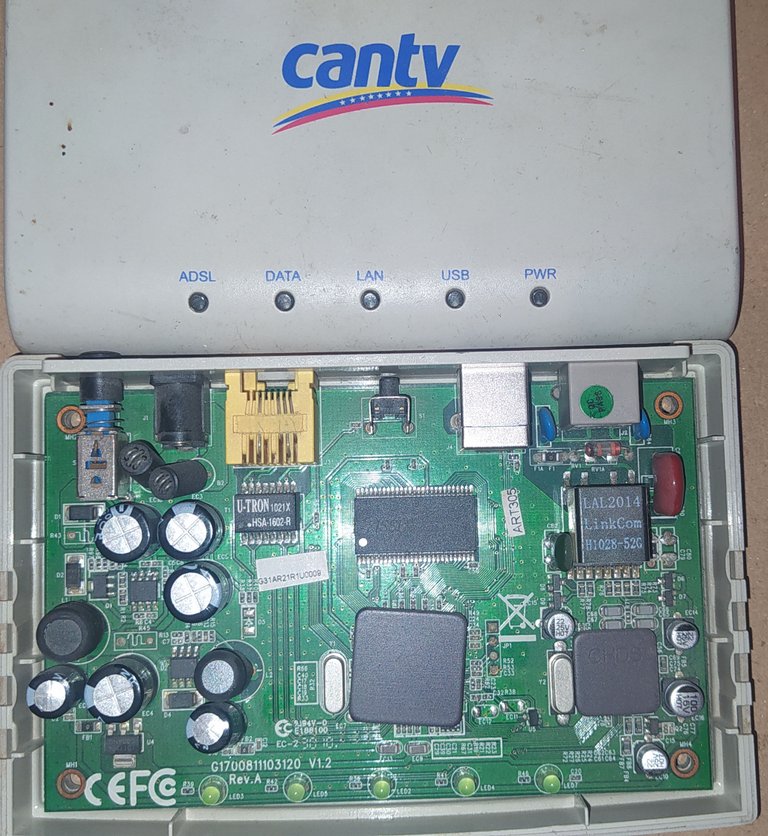 Al desmontar el equipo a simple vista se destacan 2 condensadores 220µf x 16V inflados indicando que se dañaron, procederé al desmontaje de estos y remplazo para iniciar se necesitaran las siguientes herramientas.
Cautin 25w/40w
Fundente
Estaño 0.3mm/0.5mm
Succionador de Estaño
Condensadores de Remplazo
Multímetro
Capacitores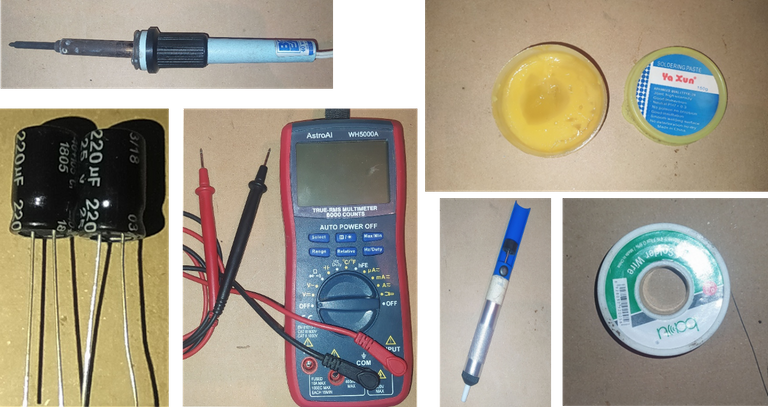 Iniciamos con la extracción de los capacitores ablandando el estaño de los capacitores en el proceso se extrae el estaño con el succionador de estaño y procedemos a sacar dejando limpios y abiertas las pistas.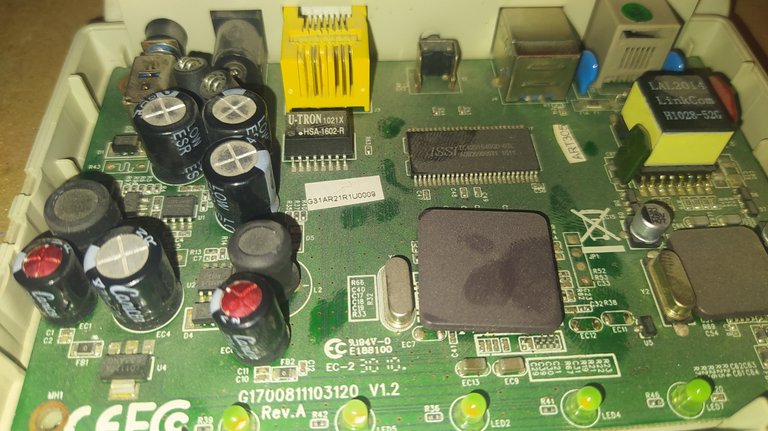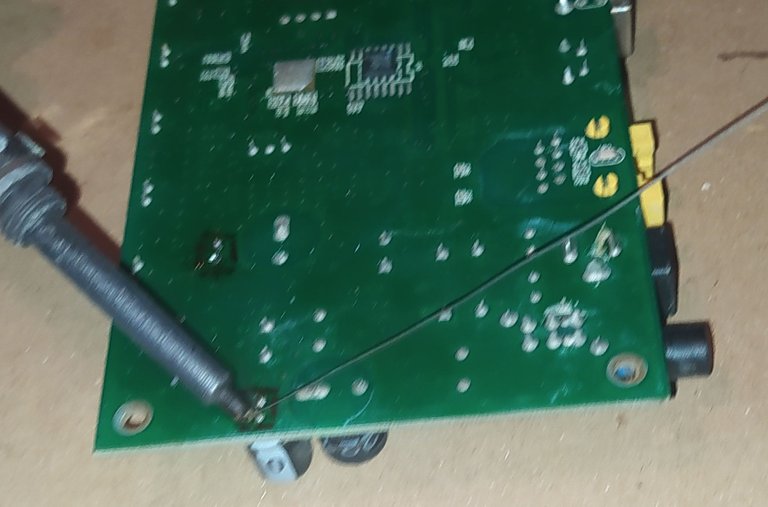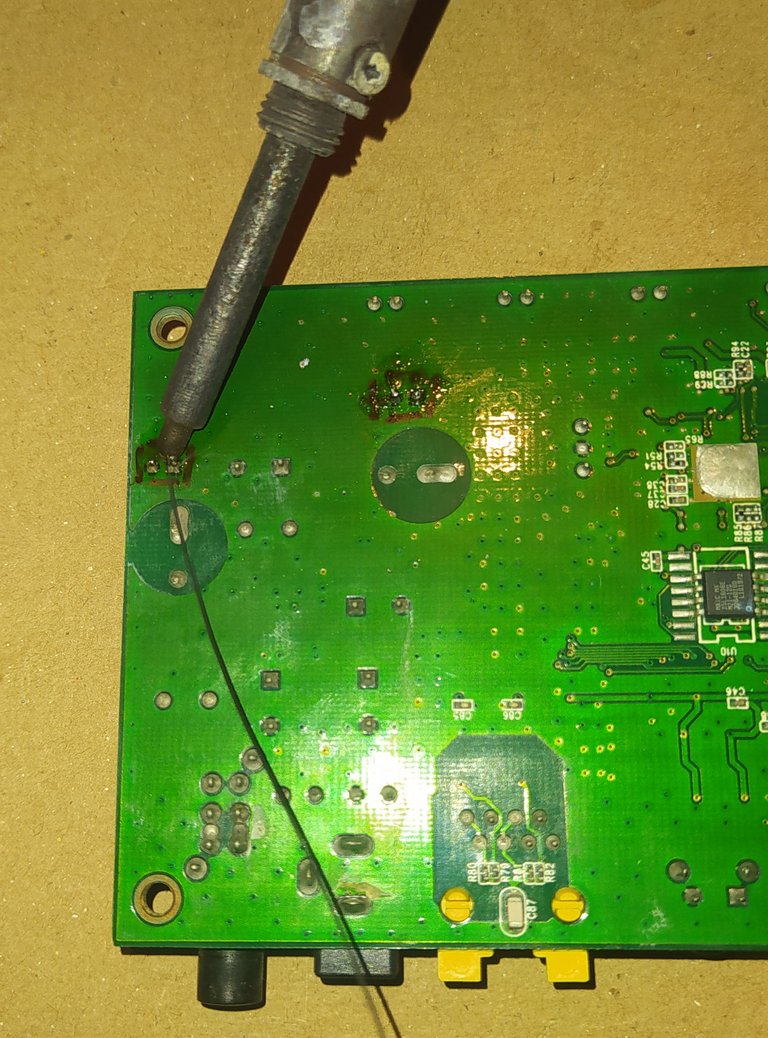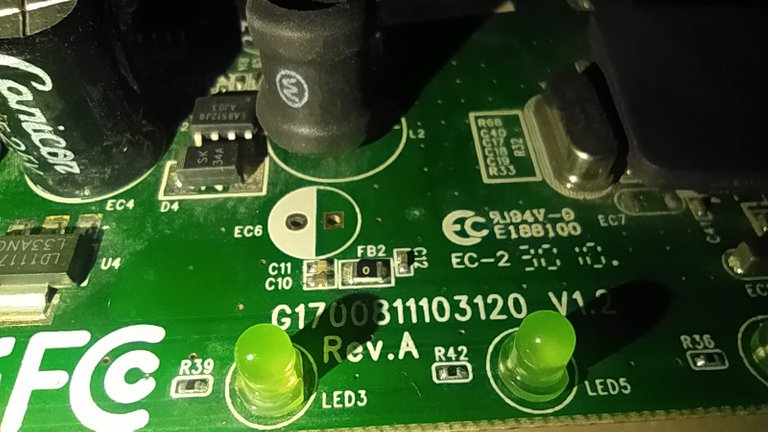 Procedemos a montar condensadores nuevos. Utilizamos un poco de flux o fundente aplicado entre los capacitores lo importante es estar pendiente en la polaridad de entrada en las pistas de la placa la cual debe corresponder a los condensadores y continuamos soldando con estañolas pistas, luego cortamos el excedente de los condensadores y procedemos a ensamblar y probar el equipo y determinar que funcione correctamente.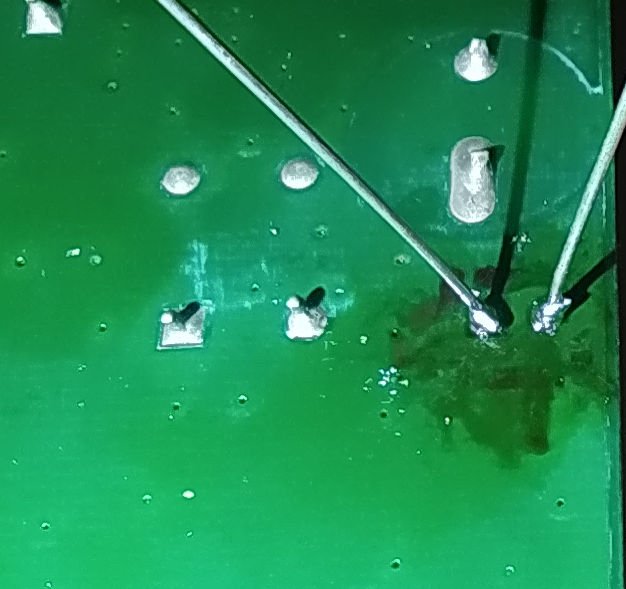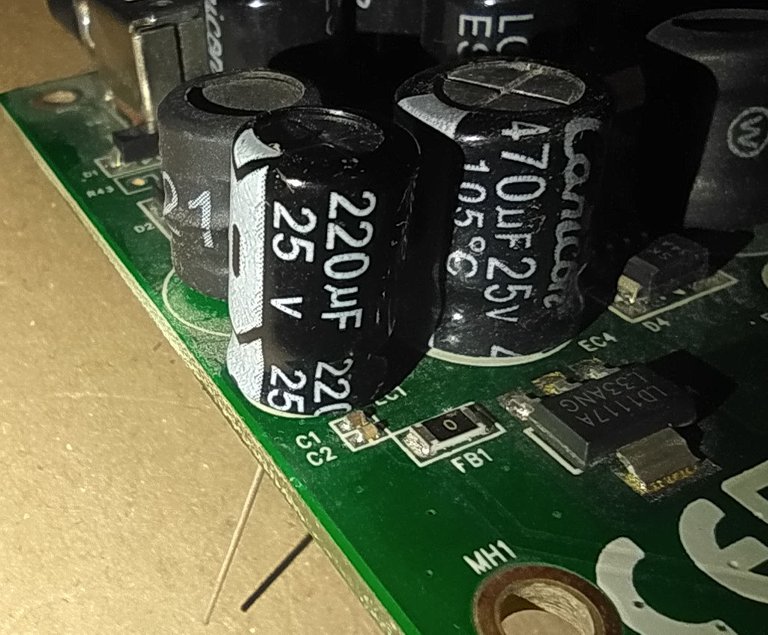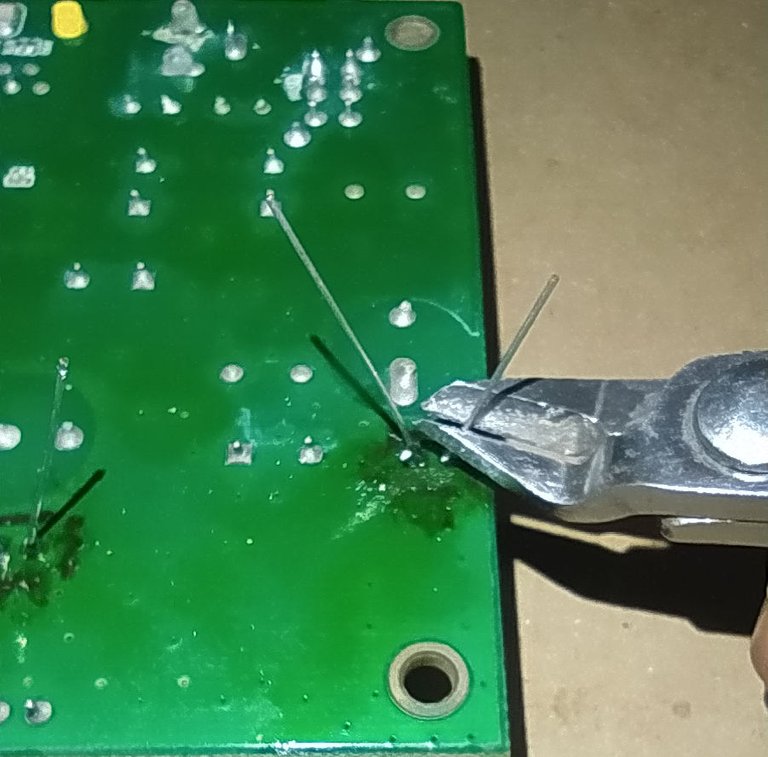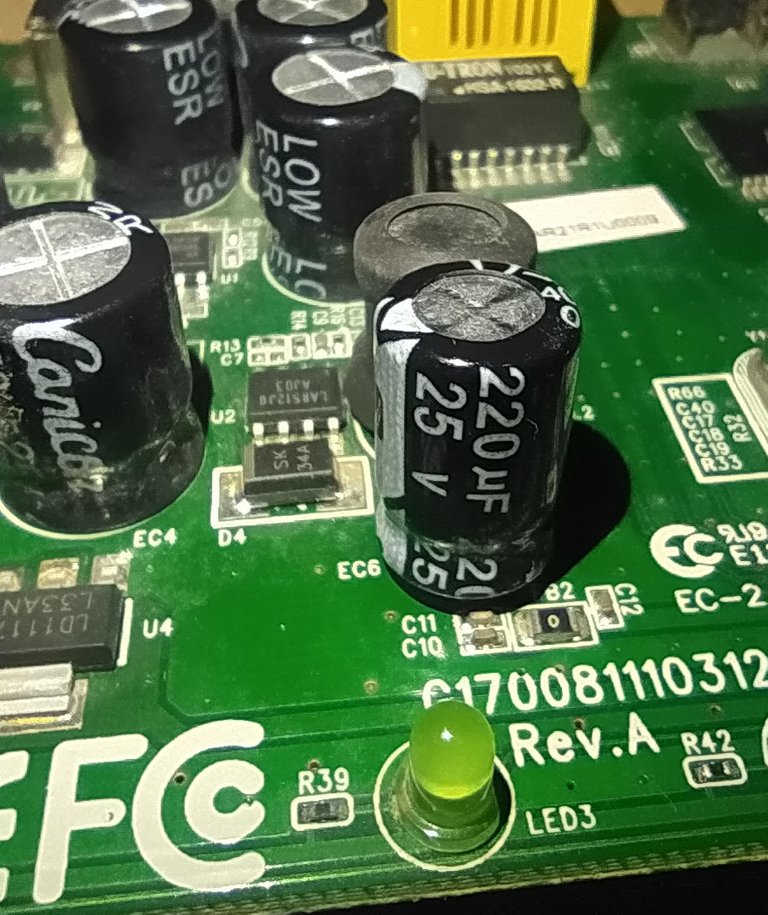 Ya probado el equipo podemos dar fe del funcionamiento del equipo y que el internet funciona sin intermitencia ni recalentamiento, el daño del equipo se ocasiono por desgaste y corriente no estable lo que ocasiono que se degradaran los capacitores.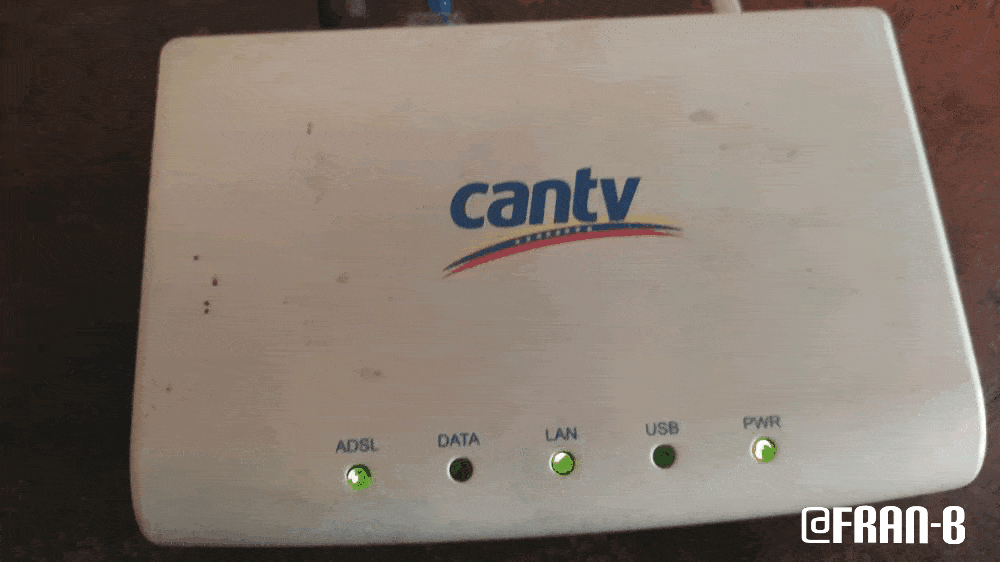 Imágenes tomados del juego grabados con mi teléfono Xiaomi Redmi Note 8 y Gif realizados con ayuda de Gifshop Para Android
English Version
Good morning, good afternoon and good night to everyone in the community, in this opportunity I will bring you a diagnostic and repair post of modem model AR21RU, which is the modem that normally distributes Cantv, the main company that provides internet in my country Venezuela, here there are several companies that provide internet service, however, this is the oldest one, and the one that is common to find in all the houses. The services of Cantv are the most economic within the country, that's why they are one of the most quoted and used.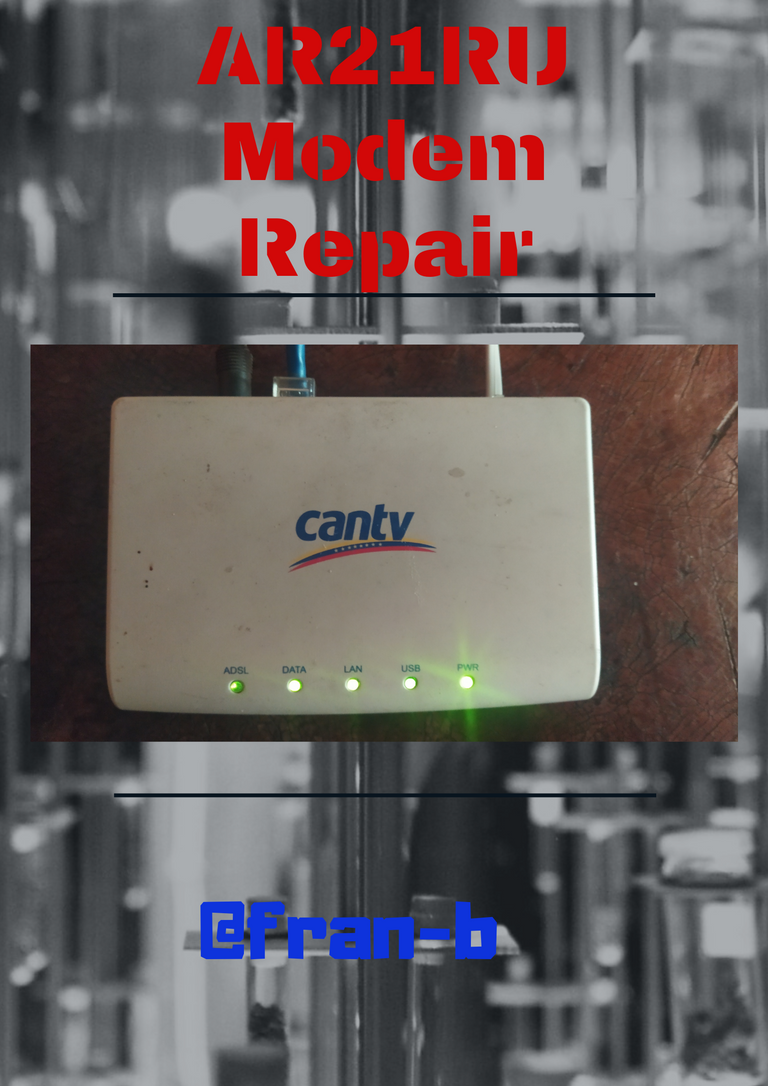 To begin with the diagnosis, first we verify which model of modem is being repaired, in this case it is an AR21RU and it uses a current transformer of 12V 0.6Amp, particularly my initial way of reviewing is to measure the voltage of the transformer and to verify if the voltage that it sends is the correct one, once verified its voltage, I proceed to connect the equipment and to observe if it activates the ADSL or DSL of the modem, if this one does not activate I proceed to the disassembly of the equipment.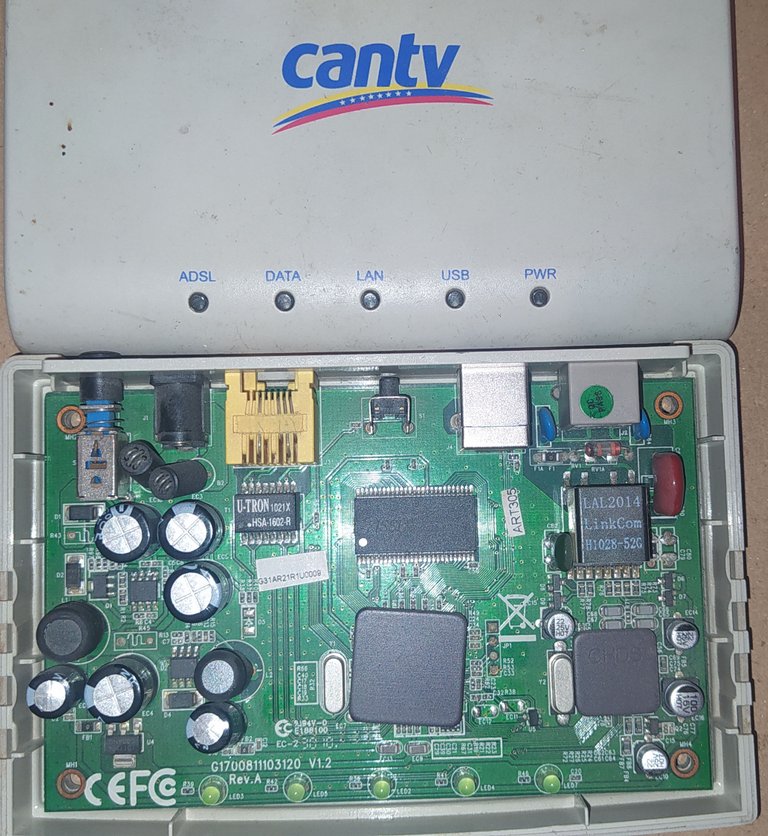 When disassembling the equipment at first sight, 2 inflated 220µf x 16V capacitors stand out indicating that they were damaged.
Cautin 25w/40w
Fundente
Tin 0.3mm/0.5mm
Tin sucker
Replacement capacitors
Multimeter
Trainees
Capacitors








We start with the extraction of the capacitors by softening the tin from the capacitors in the process we extract the tin with the tin sucker and proceed to remove it leaving the tracks clean and open.






















We proceed to assemble new capacitors. We use a little flux or flux applied between the capacitors the important thing is to be aware of the input polarity on the tracks of the board which should correspond to the capacitors and continue soldering with tin tracks, then we cut the excess of the capacitors and proceed to assemble and test the equipment and determine that it works properly.




















Once the equipment has been tested, we can attest to the operation of the equipment and that the internet works without intermittence or overheating. The damage to the equipment was caused by wear and tear and unstable current which caused the capacitors to degrade.


























Pictures taken from the game recorded with my Xiaomi Redmi Note 8 and Gif phone made with the help of Gifshop For Android