It seems like people are getting more at ease about the pandemic and they bother getting out and being exposed outside. Although they wear face masks and shields, the required social distancing is not fully implemented all the time. It almost feels like the old normal again except that the people are a little cautious than before. I'm not really sure if that's enough to prevent us from being infected because the number of cases has been increasing each day. Our city is now ranked 2nd in most cases in our country. And although the people are aware of that, it doesn't bother them anymore.
That's what I observed when we went to Starbucks the other day for a cup of coffee and some dessert. We sat there for almost 3 hours and talk. Also, we observe how people behave. Although there are staffs who manage the situation, the people tend to be forgetful or unaware of it so the staffs keep reminding them about the required distancing between each other. It's really frustrating to see people acting this way. They feel too at ease about the situation and care less about the pandemic anymore.
---
Dining experience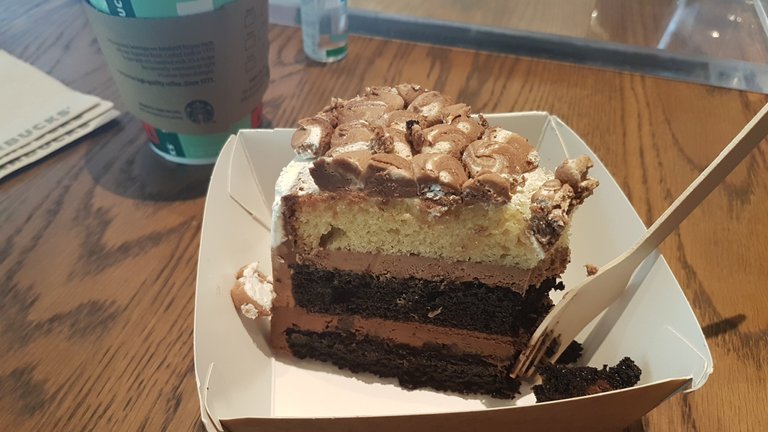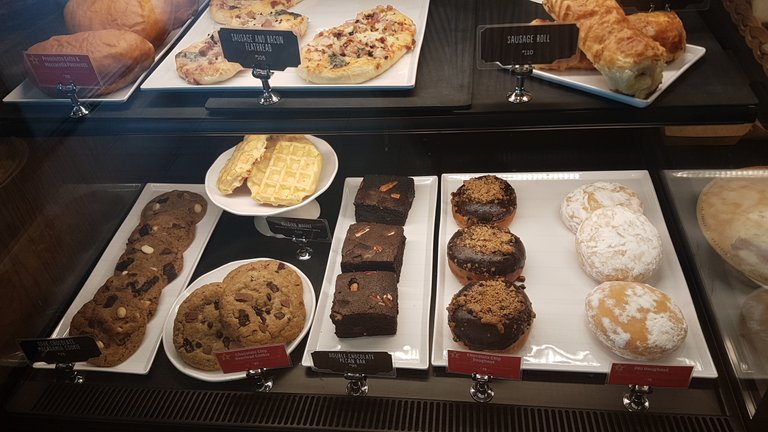 Anyway, less ramble about the pandemic and more about my dining experience in Starbucks so far. What I noticed is that they changed the seats from the cozy chairs to wooden ones. It makes it easier for them to disinfect the surface. Also, it will discourage customers from staying too long in the place by giving them less comfortable seats. I think that it's a smart move on their part.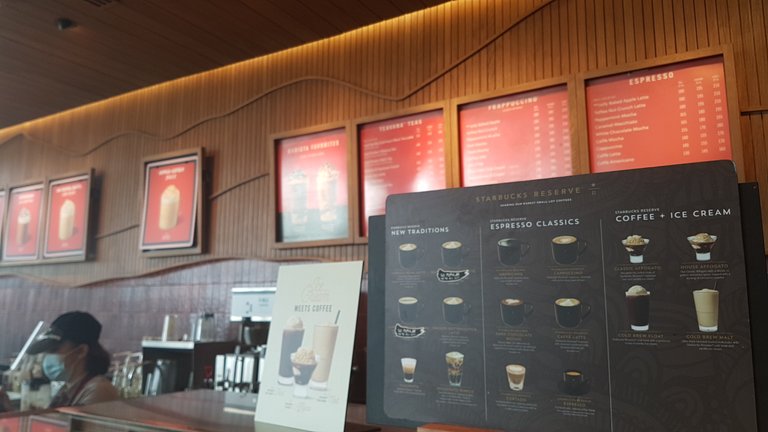 For my coffee, I went for the usual Cafe Latte. It's usual for me to pair it with a slice of cake and so I went for the Tripple Chocolate. I think this is new and it looks enticing. What bothers me is that it's overly sweet especially the buttercream. It's a good thing that I went for a hot coffee drink with less sugar.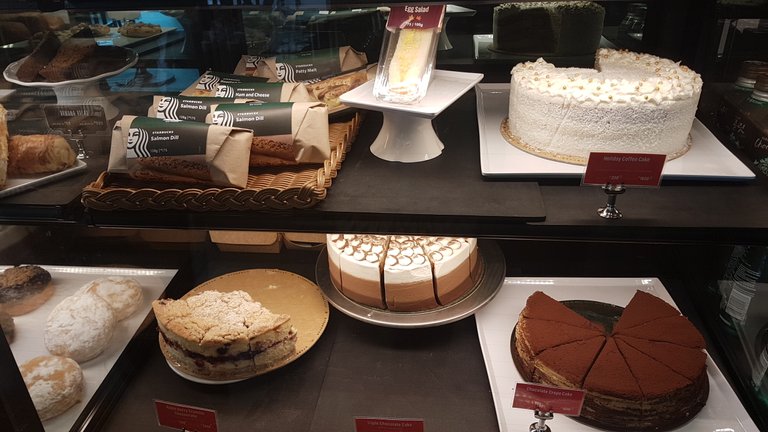 The Tripple Chocolate cake is not what I would recommend for someone who's sensitive with calories though or for someone who has sensitive teeth.
Overall, it was still a fun experience for me and as always Starbucks is always making an effort to give a cozy experience to its diners regardless of the situation. It's not a wonder why they still managed to operate even at this pandemic. People still go to their cafes as usual and they trust that Starbucks is careful enough to keep customers safe while dining in their cafes.
It's reassuring to see that myself.
Stay safe everyone!
---