For this #colorchallenge post, I want to give you a quick tour of the buildings seen in Chinatown (Singapore). What I like about this place is how the old buildings were maintained alongside the retrofitting efforts done on it. The local government is putting a great deal of effort into preserving them. Whenever there are damages to the original structure they would always reconstruct it to their original form.
Let's begin by showcasing one of the most prominent buildings in this area.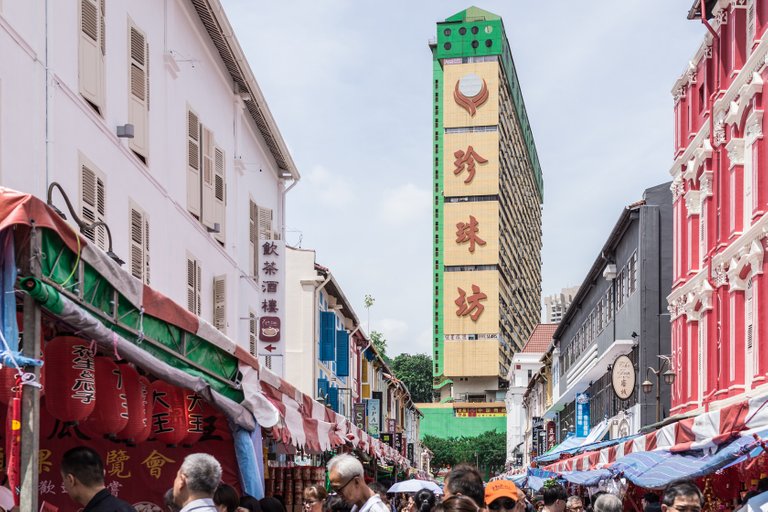 The slender building that's seen at the far distance is the People's Park Complex. It's not really part of the Chinatown Heritage Center but it's one of the most imposing views from the alleys of this place. The funny thing is that there are people who think of this building as one of the ugliest in Singapore.
It may not have the trending architectural style of today but it used to be one of the good examples of Brutalist architecture. This building was opened about 47 years ago as a mixed-used commercial & residential building.
---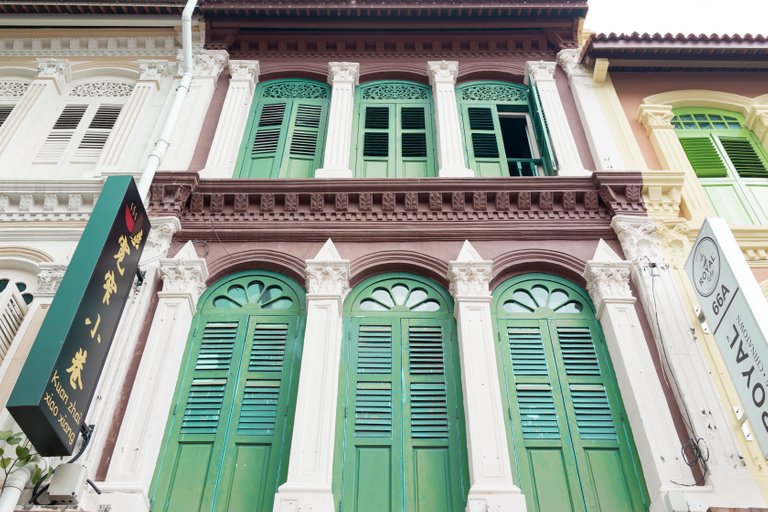 While walking along the alleys of Chinatown, one thing that I noticed are the shophouses that are lined along the way. They all have the same style in design but they still their own unique features like colors and ornamental details. It makes the place more exciting to look back in time.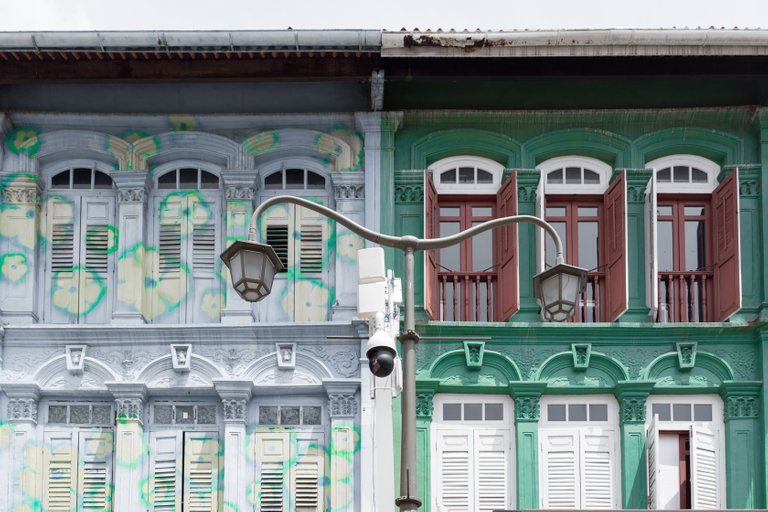 The interesting addition that was fitted to the buildings is the CCTV that was scattered around the area and every corner of this place. Chinatown is one of the most visited spots in Singapore and so the local government is putting more effort into securing this place.
---
Thank you for viewing my post.
---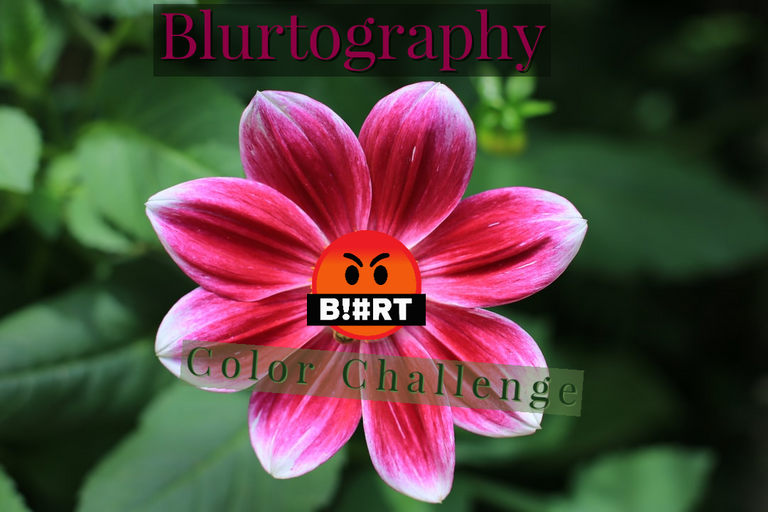 image credit to @blurtography