¡BIENVENIDOS! / WELCOME!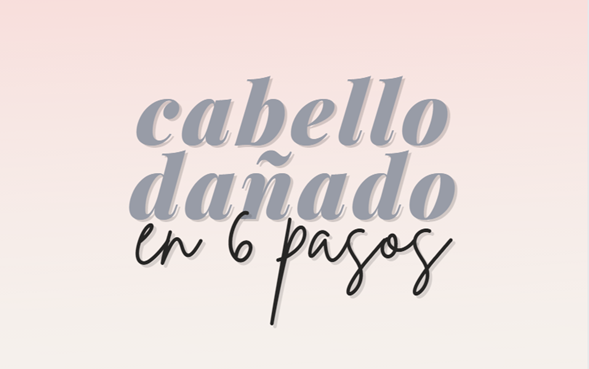 (https://www.instagram.com/p/CMzyogZBvZR/)
---
¡SE ACABARON LAS DUDAS! Siempre nos preguntamos, "¿Cómo sé cuándo mi cabello está dañado, maltratado y seco?". Acá les dejo 6 pasos para que analicen y estudien su cabello, desde las puntas a la raíz. ¡Tomen nota!
NO MORE DOUBTS! We always wonder "How do I know when my hair is damaged, damaged and dry? Here are 6 steps for you to analyze and study your hair, from the tips to the roots. Take note!

---
La hidratación de nuestro cabello debe ser fundamental, y su cuidado dependerá del tipo de cabello que tengamos. Esto es así porque la cutícula o parte externa del tallo del pelo es la que necesita más cuidados y la que está expuesta a los ataques del medio. De hecho, la condición de tu cabello depende en gran parte del estado de la cutícula. Para lucir un cabello saludable tendrás que ser muy estricto al momento de mantenerlo sano y salvo
Moisturizing our hair should be fundamental, and its care will depend on the type of hair we have. This is because the cuticle or outer part of the hair shaft is the one that needs the most care and is exposed to environmental attacks. In fact, the condition of your hair depends largely on the condition of the cuticle. To have healthy hair you will have to be very strict in keeping it healthy and safe.

(https://www.instagram.com/p/CMzyogZBvZR/)
1. SPLIT ENDS
---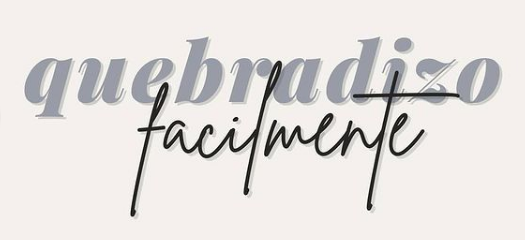 2. EASILY BREAKABLE
---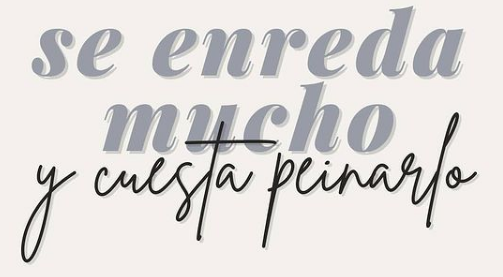 3. TANGLES A LOT AND IS DIFFICULT TO COMB OUT
---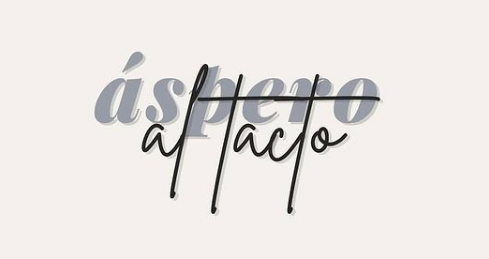 4. ROUGH TO TOUCH
---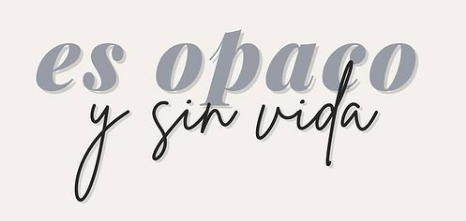 5. OPAQUE AND LIFELESS
---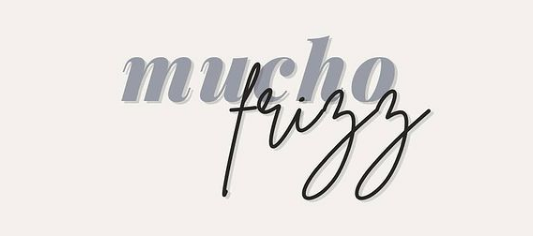 6. MUCH FRIZZ

Las causas por las que nuestro cabello puede llegar a sufrir profundos daños son por: el viento, la lluvia, los efectos del sol, las piscinas, el agua del mar, los tintes, un cepillado demasiado agresivo, las decoloraciones, el descuidar el cuidado del cabello y sobre todo, los peinados que suelen partir nuestro pelo… Los motivos son muchos y muy variados. De este modo, dependiendo del tipo de daño, hay tratamientos especiales que pueden serte de gran utilidad para ayudar a prevenir y reparar los daños de tu cabello y las antiestéticas puntas abiertas.
The reasons why our hair can suffer deep damage are: wind, rain, the effects of the sun, swimming pools, sea water, dyes, overly aggressive brushing, bleaching, neglecting hair care and above all, hairstyles that tend to split our hair... The reasons are many and varied. So, depending on the type of damage, there are special treatments that can be very useful to help prevent and repair damage to your hair and unsightly split ends.

TODAS LAS FOTOS SON DE MI AUTORIA
ALL PHOTOS ARE MY AUTHORITY
EDICIÓIN | EDITION: CANVA
TRANSLATED WITH WWW.DEEPL.COM/TRANSLATOR (FREE VERSION)
COLABORACIÓN CON | COLLABORATION WITH: https://www.instagram.com/fyfy_v/?hl=es-la
---


---
#appreciator #spanish #cervantes #gems #rocky1 #blog #hive #hair #tips