¡𝓗𝓸𝓵𝓪 𝓶𝓲 𝓰𝓮𝓷𝓽𝓮 𝓵𝓲𝓷𝓭𝓪!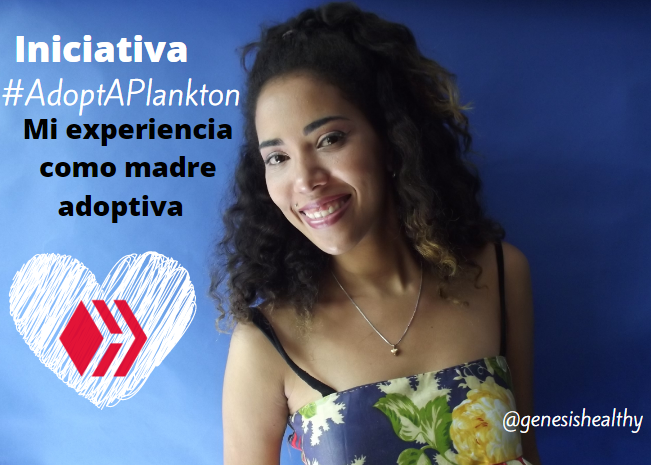 Hoy vengo contarles un poquito del progreso de mi querido @damosclesart y toda la experiencia con esta maravillosa iniciativa que empezó @victoriabsb y fue apoyada por @theycallmedan y @bluemist.
Today I come to tell you a little bit about the progress of my dear @gamosclesart and all the experience with this wonderful initiative that started @victoriabsb and was supported by @theycallmedan and @bluemist.
Debo decir que no es la primera vez que traigo a alguien a la plataforma ya que unos meses antes convencí a un amigo @croescritos que es un escrito muy talentoso a que se uniera , así que digamos que ya tengo algo de experiencia en estos temas jaja.
I must say that it is not the first time that I bring someone on the platform since a few months before I convinced a friend @crypted that it is a very talented writing to join, so let's say I already have some experience in these topics haha .
Fue un proceso muy fluido nos comunicábamos constantemente y cada duda que el tenia yo la iba atendiendo lo mas pronto posible , corrigiendo etiquetas y/o comunidades mas certeras para los temas que mi plankton estaba manejando.
It was a very fluid process, we were constantly communicating and each question he had was answered as soon as possible, correcting labels and / or more accurate communities for the issues that my plankton was handling.
Mi adoptado en definitiva es un chico super talentoso y no es porque lo diga yo ¡es la pura verdad!. Por lo cual muy aparte de la guía que le pude dar no es de extrañar que su publicaciones se tomaran en cuenta y tuviesen una buena acogida.
My adopted is definitely a super talented boy and it is not because I say it is the true truth! Therefore, very apart from the guide I could give you, it is not surprising that your publications are taken into account and have a good reception.

Incluso fíjense logro dos publicaciones seguidas con mas de 20!, estoy muy orgullosa!
He even made two posts in a row with over 20! I am very proud!

Y a pesar de que llegamos un poco tarde a la iniciativa se logro la meta de mas de 15 hp !, el dia de hoy tiene 16.907 de hp
And despite the fact that we were a little late to the initiative, the goal of more than 15 hp was achieved! Today, it has 16,907 hp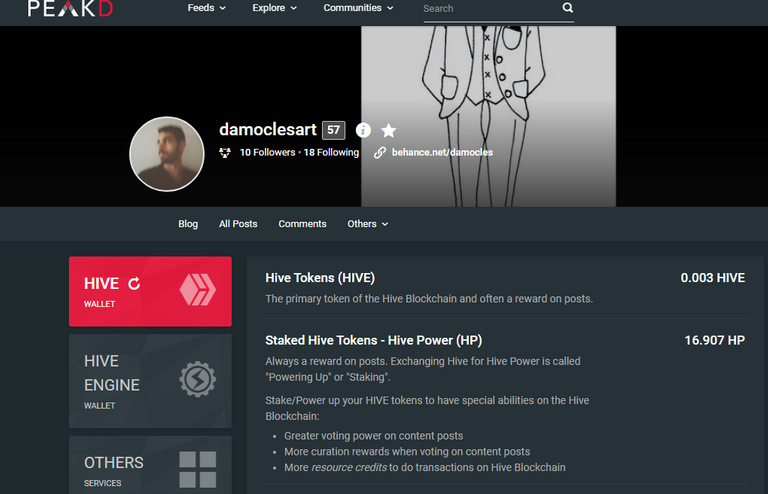 Ademas de eso logro hacer su primer cambio de HB a bolívares confirmando así por si mismo que aquí puede hacer comunidad y ganar dinero con su arte. Esto era algo importante para el pues venia muy decepcionado de otras plataformas que hacían promesas falsas.
In addition to that, he managed to make his first change from HB to bolivars, thus confirming for himself that here he can make community and earn money with his art. This was important to him as he came very disappointed from other platforms that had false promises.
Parafraseando su propias palabras hizo el primer intercambio para confirma por si mismo que lo que gana en hiveblog es suyo , y lo demás lo guardara para futuro ,pues quedo tan encanto que quiere seguir invirtiendo su tiempo en la plataforma.
Paraphrasing his own words, he made the first exchange to confirm for himself what he earns on hiveblog, and he will save the rest for the future, because how charming he wants to continue investing his time on the platform.
La verdad fue una experiencia muy enriquecedora, gracias amis ganancias aquí he podido solventar gastos extra, ayuda a mi hermano con su dieta especial y análisis médicos que ha tenido que hacerse y ademas me ha permitido hacer lo que me gusta concentrarme en algo positivo en estos tiempos tan complicados y creo que la mejor manera de retribuir es mostrando las bondades de la plataforma enseñando y corriendo la voz a otras personas, para que aprendan se beneficien y pierdan el miedo a las criptomonedas.
The truth was a very enriching experience, thanks to my earnings here he was able to pay for additional expenses, he helps my brother with his special diet and medical analysis that has had to be done and also has allowed me to do what I like to focus on something positive in these Such complicated times and I think the best way to give back is to show the benefits of the platform by teaching and spreading the word to other people, so that they learn, benefit and lose their fear of cryptocurrencies.
Muchas gracias a @victoriabsb por la iniciativa a @theycallmedan y @bluemist por apoyarla y a @damoclesart por su cariño y confianza y dejarme guiarlo en todo este proceso.
Thank you very much to @victoriabsb for the initiative, to @theycallmedan and @bluemist for supporting it and to @damoclesart for your trust and let me guide you through this process.