Hi everyone!
Wow, what a busy week this has been for me!
I was very taken for both work and family issues, in fact I was unable to write other posts and to dedicate myself to the platform, as in the last period.
On the working side, I had to run around a lot to close some commercial agreements with important customers, as we are approaching 30 June and therefore the end of the first half of the year, an important period to draw conclusions after these troubled and unusual months.
The push and pull between smart working and normal mode has not really benefited my balance, because these conditions destabilize and make any attempt to plan and plan work very complicated.
Furthermore, the future is not well defined either, as the Coronavirus nightmare could return to the charge and stop us again...let's hope it doesn't happen or at least try to be ready this time.
Fortunately, there were also happy events, the most important of which was the birthday of my son Leonardo.
Leo turned 3 and, probably for the first time, he seemed really interested in this anniversary.
I must say that last year he showed interest, but this year really much more, as is normal.
So, with all the family and friends, we organized a party and prepared many surprises.
He was very happy because he received many beautiful gifts.
There aren't all of them, but here are some photos.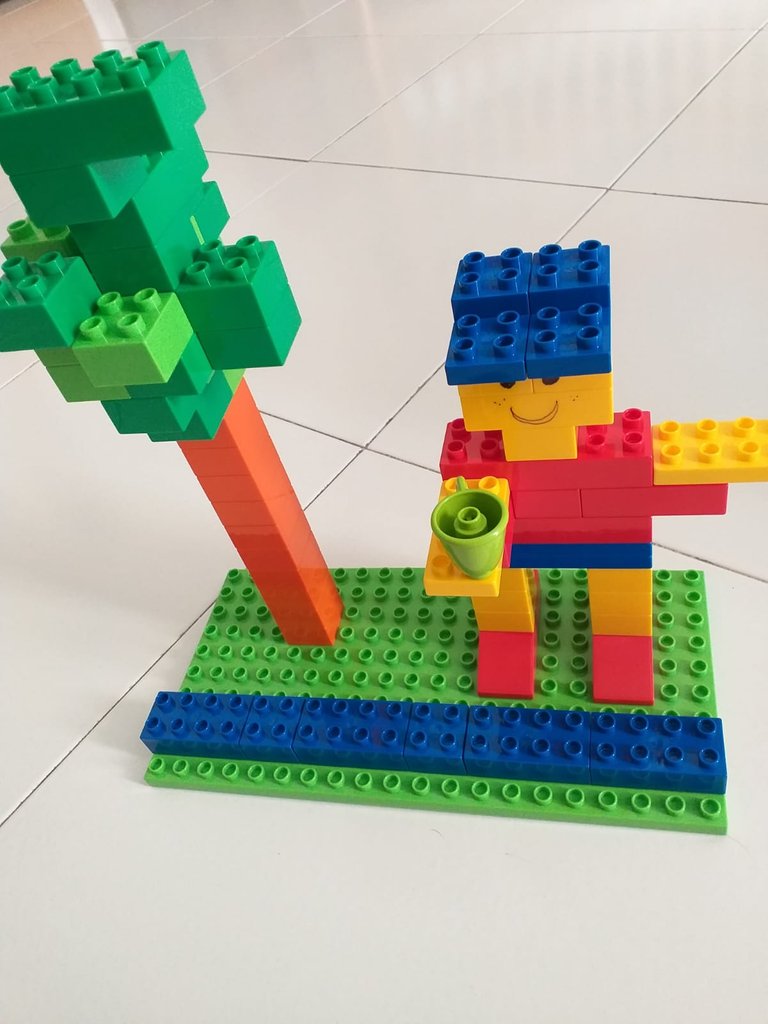 This is a new set of buiding blocks, which Leo is crazy about. If you follow my posts every now and then, you know he has a passion for this type of game.
Helped by his grandfather, he built a character he called Robo-Leo. The character is holding a cup and is standing near a tree.
When I saw it done, it struck me a lot and I think it's really a small work of art.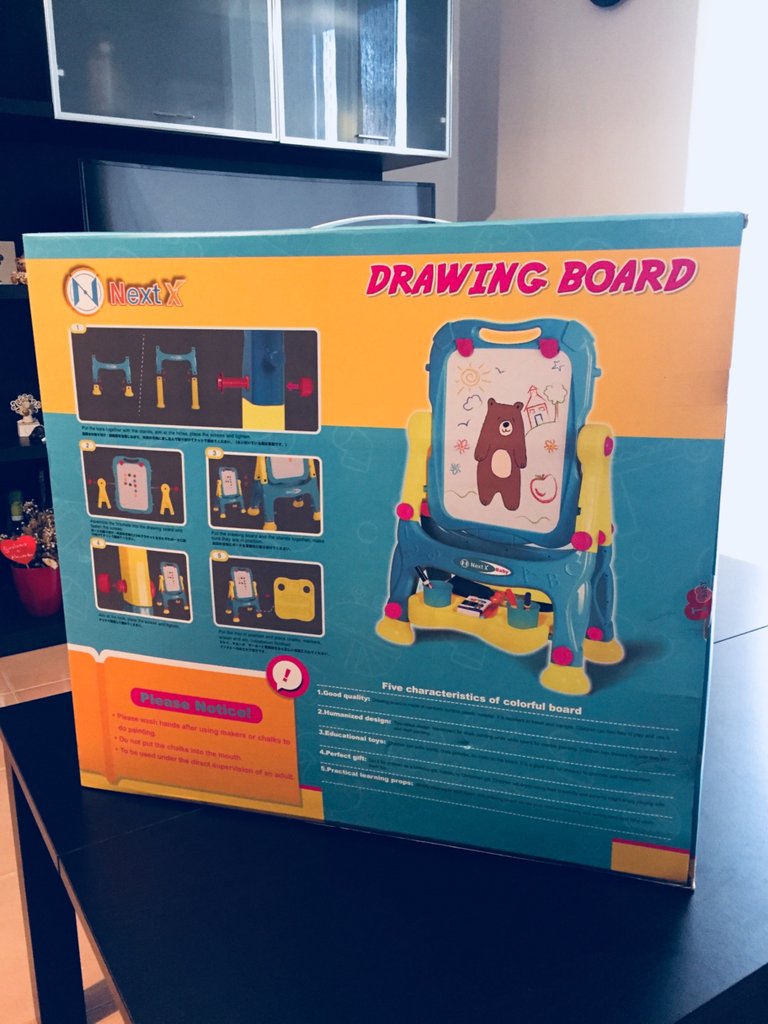 Another gift that he liked a lot was this drawing board, which my wife and I bought because Leo has shown he has a great passion for art.
The blackboard is very pretty, on a side, it has a smooth part on which you can write with markers, on the other one you can write with colored chalks.
It also has two hooks at the top, to which you can attach a sheet of paper and therefore takes on a real easel function.
In addition, some magnets are supplied which can be used to create relief designs or can function as supports.
The birthday boy appreciated a lot...we left him a message, even if he still can't read.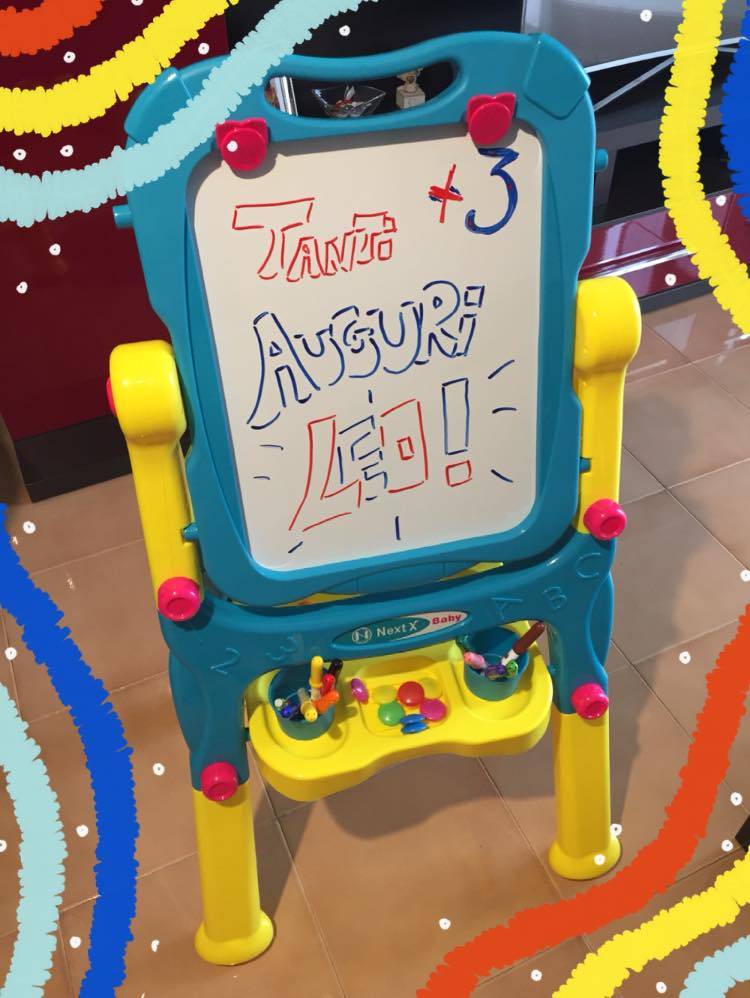 Another beautiful gift was a set with the main characters from the Disney movie Moana (Oceania), which we have seen dozens of times in the last few weeks and for which the whole family dotes.
This gift was made by a dear friend of ours and made us adults happy too, because the miniatures are made extraordinarily well.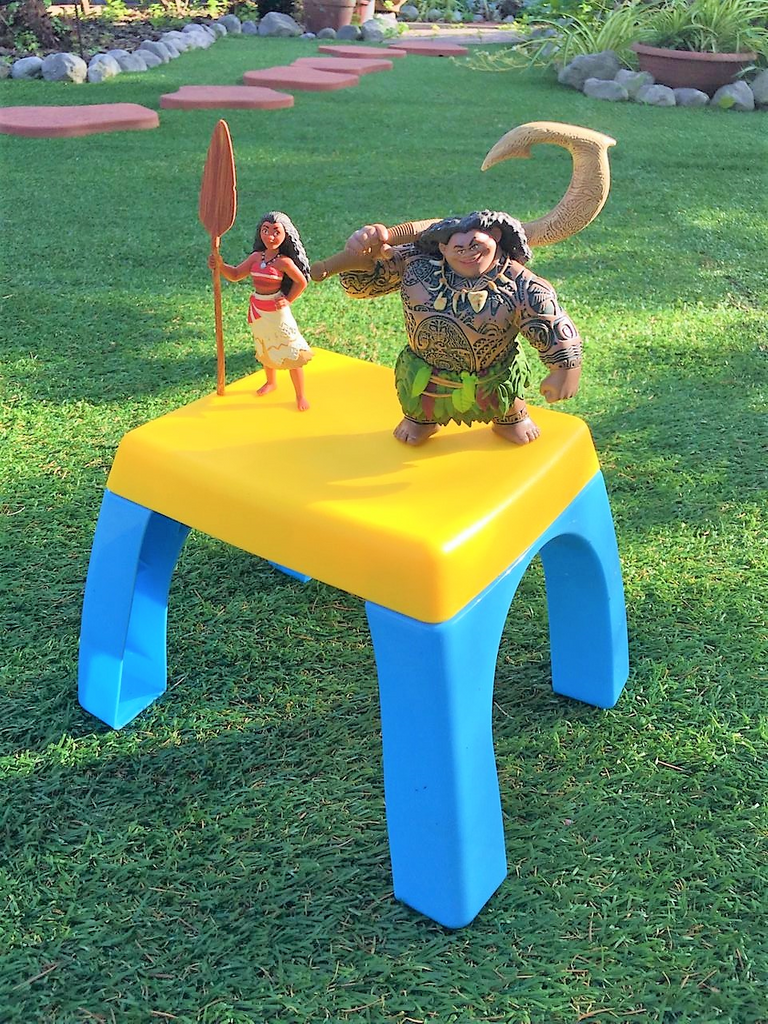 This is a photo that I took in the garden, with Maui and Moana showing all their beauty on a stool.
Aren't they beautiful?
If you have seen the film, I am sure you will be enjoying it...if you have not seen it, run to do it, it really deserves!
The gifts didn't end there, but I didn't have time to take more photos.
Maybe in one of the next posts, I will display you to others, because there are some that are really beautiful.
Sorry for the absence, I send you a big hug and I wish you an excellent Sunday!

Thanks to all of you for reading my article.
If you liked it, share it on your blog and write me a comment with your impressions.
See you soon!
GM
---
All images are exclusive property of the author
---

Credits @doze