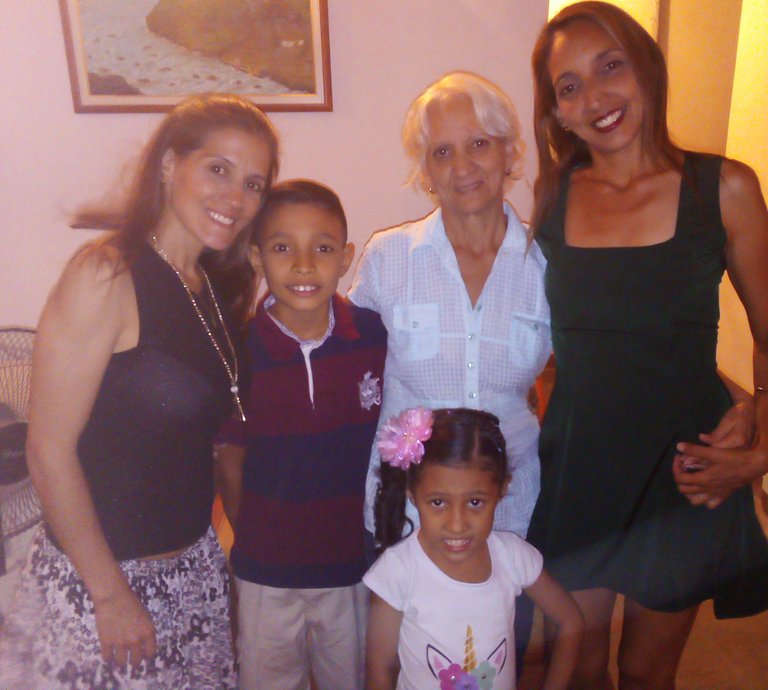 **¡Mi familia Bella! **
Saludos Hivers! Hoy Me sumo a la iniciativa de los amigos de @hispapro, respaldada por @theycallmedan para comenzar desde ya y animarnos con nuestras tradiciones navideñas en el hogar.
Greetings Hivers! Today I join the initiative of the friends of @hispapro, supported by @theycallmedan to start now and encourage us with our Christmas traditions at home.
La primera tradición navideña en mi hogar es hacer el nacimiento, de eso me encargo Yo!. Sobre todo porque a mis hijos siempre les gusta participar, así como también hacer muchas preguntas al respecto cuando están pequeños, y en ese justo momento conversamos del niño Jesús. Ya que ellos hacen preguntas como: mamá si el niño Jesús está aquí, como es que me trae regalos? , Si el niño Jesús creció y es quien yo veo en la iglesia en la cruz, entonces a quien le estoy pidiendo en la carta?...Y así muchas curiosidades que trato de aclararles contándoles con amor, que todo la magia ocurre cuando obramos de buena Fe!.
The first Christmas tradition in my home is to make the birth, that's what I take care of! Especially because my children always like to participate, as well as asking a lot of questions about it when they are young, and at that very moment we talk about the baby Jesus. Since they ask questions like: Mom, if the baby Jesus is here, how does he bring me gifts? If the child Jesus grew up and is who I see in the church on the cross, then who am I asking in the letter? ... And so many curiosities that I try to clarify by telling you with love that all magic happens when we work in good faith.
Por ello, en casa no falta el pesebre; para recrear ese maravilloso momento del nacimiento del niño Jesús!.
For this reason, the manger is not lacking at home; to recreate that wonderful moment of the birth of baby Jesus!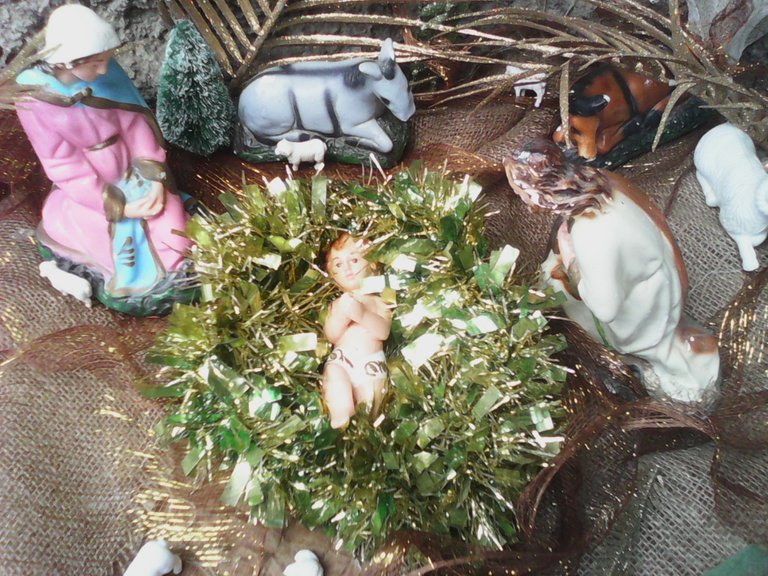 Particularmente he titulado mi post: El discurso de mi padre; porque al hablar de tradición navideña en mi hogar es en lo primero que pienso a parte del pesebre. Cada 31 de diciembre luego de escuchar las 12 campanadas desde la emisora de radio de mi ciudad 103.9 fm en la Victoria, estado Aragua; o bien sea la que esté más activa en el instante, comemos las uvas o mandarina, pedimos los deseos y nos abrazamos felices.
I have particularly titled my post: My father's speech; because when talking about the Christmas tradition in my home, it is the first thing I think about apart from the manger. Every December 31 after hearing the 12 chimes from my city radio station 103.9 fm in La Victoria, Aragua state; or it is the one that is most active at the moment, we eat the grapes or mandarin, make wishes and hug each other happily
Acto seguido de comer la cucharada de lenteja, salir con la maleta, meter dinero en nuestros bolsillos; en casa hacemos un brindis ¨sin falta ¨porque es el momento justo en el que mi padre dirá algunas palabras que jamás olvidaras. Algunas veces para llamarnos a la unión familiar, otras al progreso, y otras tantas veces a la aceptación como hermanos y al perdón
Then we eat the spoonful of lentils, go out with the suitcase, put money in our pockets; at home we make a toast "without fail" because it is the right moment in which my father will say some words that you will never forget. Sometimes to call us to family unity, other times to progress, and other times to acceptance as brothers and to forgiveness
Ese es un instante, el cuál mis hermanos que se encuentran en Colombia extrañan mucho.
That is a moment, which my brothers who are in Colombia miss a lot.
Claro está! En mi hogar también se come rico en navidades!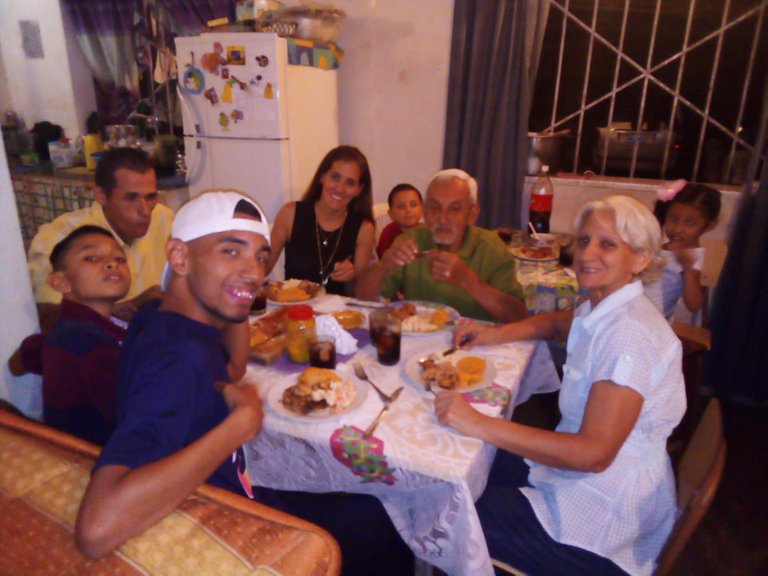 Of course! In my home they also eat delicious at Christmas!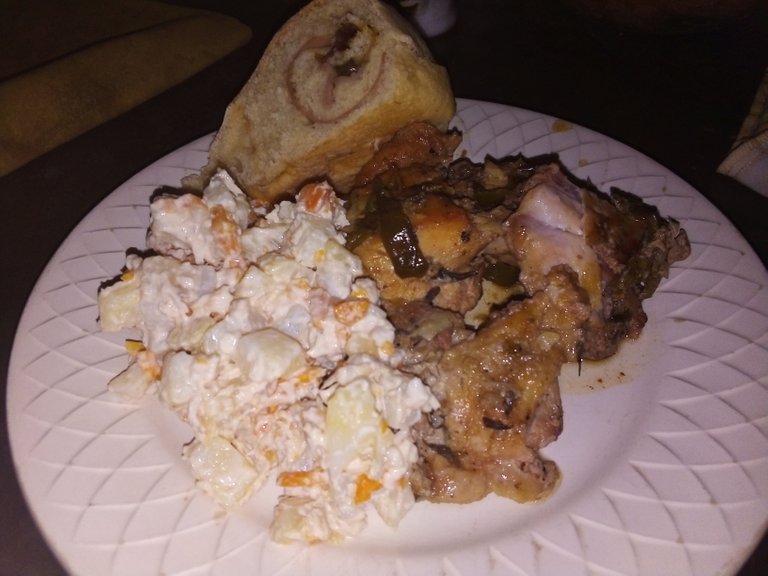 **¡Ensalada de gallina, pan de jamón y pernil! **
Sin duda alguna la protagonista de casa, así como en cada mesa venezolana durante las navidades es la hallaca, tan diversa como deliciosa. Cada quien puede preparar su guiso como lo desea. Cuenta la historia que la hallaca, era el plato preparado por los esclavos de las sobras de carne, aliños y demás alimentos que dejaban sus dueños de casa.
Without a doubt, the protagonist of the house, as well as in every Venezuelan table during Christmas, is the saca, as diverse as it is delicious. Everyone can prepare their stew as they wish. The story goes that it was found, was the dish prepared by slaves from leftover meat, dressings and other foods left by their homeowners.
Entonces, ellos cortaban sus hojas de plátano, las preparaban (pasarlas un poco por candela, es decir medio asarlas, quitarles la vena central, cortarlas y enrollaras para armar tu lote, que después sólo restará limpiar), unían sus ingredientes para hacer el respectivo guiso y luego a preparar una suculenta hallaca, rellena y variada, además de contener un toque especial: ¨Amor y ganas de compartir la noche buena en familia ¨.
Then, they cut their banana leaves, prepared them (pass them a little by candle, that is, half roast them, remove the central vein, cut them and roll them to assemble your batch, which then only remains to be cleaned), they joined their ingredients to make the respective stew and then to prepare a succulent Halca, stuffed and varied, as well as containing a special touch: ¨Love and desire to share the good night with the family
Por muchos años también ha sido costumbre preparar pernil y ensalada de gallina, pan de jamón y torta negra.
For many years it has also been customary to prepare leg and chicken salad, ham bread and black cake.
Hace dos años, antes de que dos de mis hermanos partieran a Colombia, un 24 de Diciembre hicimos una competencia de hallacas; cada quien hiso su especialidad: unas eran vegetarianas, otras eran con cochino, y otras tantas llevaban pavo. Y mi padre como todo colombiano dijo! A la mía me le echan papa a montón y todo lo demás!
Two years ago, before two of my brothers left for Colombia, on December 24, we held a Hallacas competition; each one made their specialty: some were vegetarian, others were with pigs, and many others had turkey. And my father like every Colombian said! They give me a lot of potatoes and everything else!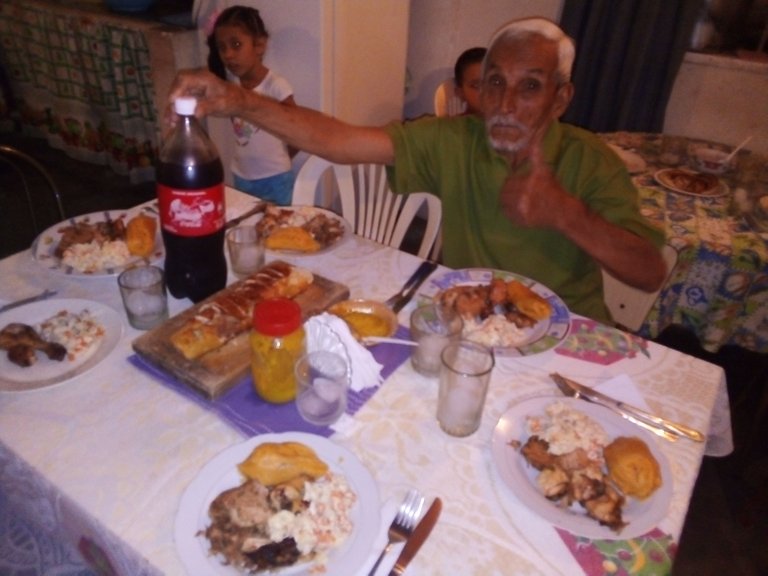 **¡Mi padre y su frase: Diciembre sin Coca-Cola no es Diciembre! **
El año pasado hicimos un pan de jamón que nos quedó riquísimo, pero todos coincidimos en que nos faltaba algo más en ese sabor del pan; además debido a las circunstancias que vivimos en nuestro país referente a la escases del gas doméstico, cocinamos el pan de jamón en un hornito eléctrico un poco pequeño y las puntas quedaron unidas. Jeje. Pero quedó delicioso!.
Last year we made a ham bread that was delicious, but we all agreed that we lacked something else in that flavor of bread; In addition, due to the circumstances that we live in our country regarding the shortage of domestic gas, we cooked the ham bread in a slightly small electric oven and the ends were joined. Hehe But it was delicious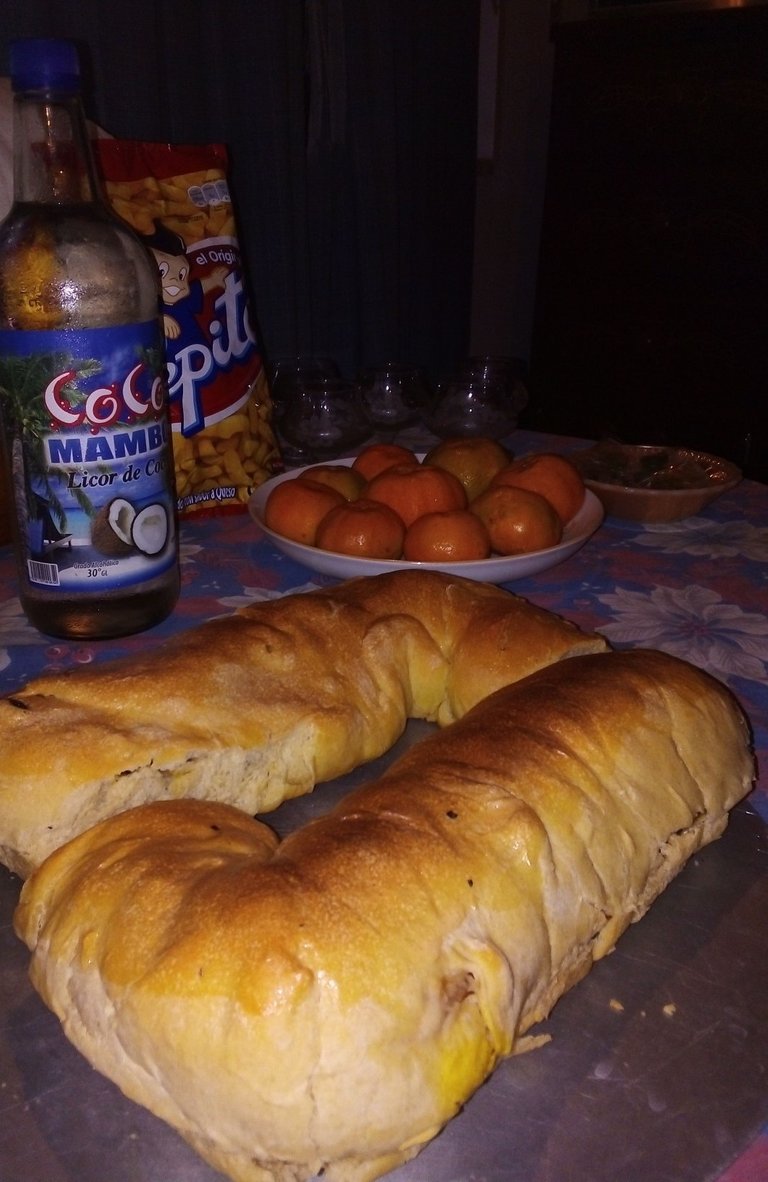 Este año, a pesar de que las circunstancias en nuestro país no han mejorado en mayor medida; gracias a mis ingresos de hive de la semana pasada logre comprar algunos ingredientes para el pan de jamón, aunque me faltan algunas cositas más por comprar, sé que lograré adquirirlas todas
This year, despite the fact that the circumstances in our country have not improved to a greater extent; Thanks to my hive income from last week I managed to buy some ingredients for the ham bread, although I have a few more things to buy, I know that I will be able to acquire them all.
Además, de que me he animado al leer la receta presentada en hive por
@filoriologo
, creo que he descubierto el secreto del pan de jamón, es decir ese sabor que nos faltó el año pasado, me parece que es la mermelada que el menciona en su receta. No lo sé! pero ha despertado mi curiosidad, y estoy por prepararla, para afinar detalles y resultado para la cena navideña sea exquisito!.
In addition, I have been encouraged to read the recipe presented in hive by @filoriologo, I think I have discovered the secret of ham bread, that is, that flavor that we lacked last year, it seems to me that it is the jam that he mentions in his recipe. I do not know! but it has aroused my curiosity, and I am about to prepare it, to refine details and the result for the Christmas dinner is exquisite.
Por ahora me despido, pero apenas comienza la navidad, Gracias a los amigos de
@hispapro
, por esta hermosa iniciativa, confío plenamente en que cada uno de nosotros encontrará esa motivación necesaria para dar Gracias a Dios por este año diferente, que nos obligó a quedarnos en casa, pero a su vez nos invitó a conocernos y explorar nuestro potencial para salir adelante.
For now I say goodbye, but Christmas is just beginning, Thanks to the friends of @hispapro, for this beautiful initiative, I fully trust that each one of us will find that necessary motivation to thank God for this different year, which forced us to stay home, but in turn invited us to meet and explore our potential to get ahead.