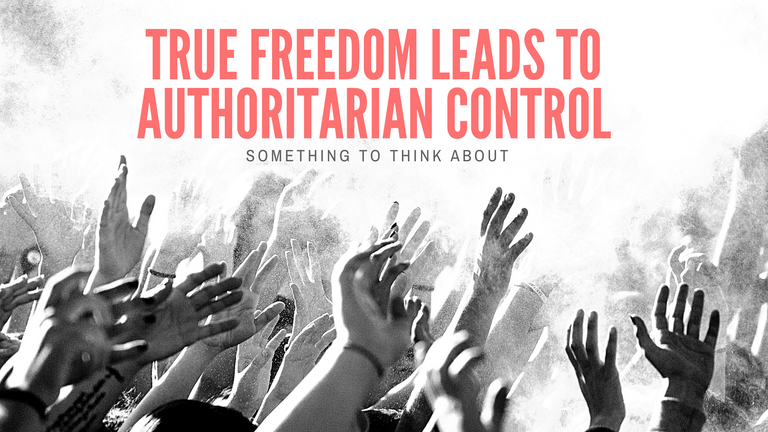 True Freedom leads to Authoritarian Control
Plenty of us want to be in control, or have the freedom to do what we want. But what if everyone was given total freedom? I'm not talking just about being able to have fun, I mean the kind where there are no rules and no one to stop you. We'd live in a place where no one's life is of value unless they have power. If you want to have freedom, that's great, but you have to have some rules and regulations in place in order to safeguard the masses.
Total freedom results in people getting hurt. Without some rules, more people would be subjugated under authoritarian orders which would never lead to a pure freedom for the people. In order for there to be true freedom, there needs to be some boundaries. And no matter what, people will be hurt under the idea of total freedom.
In life, there are rules and without those rules, things are less orderly. With rules, more people get to experience total freedom, which is a good thing. Without any rules, who knows what would happen? What if that one person would climb up the tree and some branches then broke, and then he fell out and got hurt? I imagine he would then feel that he wasn't really free. It's important to have a balance between the two.
It's interesting the debate on freedom and the limits we put on it. It's a resolution that's more philosophical rather than a concrete one. Without a system of rules, there would be more unfairness and often people would revert to terrifying, oppressive tactics. You can't have absolute freedom without the rules. Freedom doesn't exist without rules, that brings us to the concept of anarchy.
---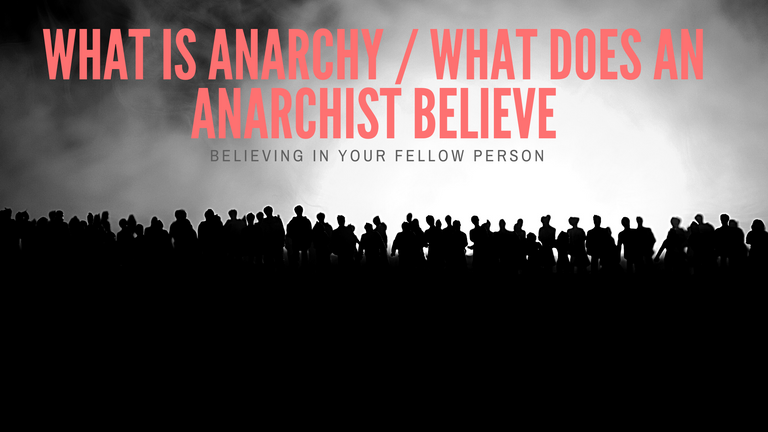 What is Anarchy / what does an Anarchist believe
A lot of people believe that an anarchist society would be one that would be more free to people. Let's first talk about what anarchy is and give it a definition.
Anarchism is a political philosophy and movement that is sceptical of authority and rejects all involuntary, coercive forms of hierarchy. Anarchism calls for the abolition of the state, which it holds to be undesirable, unnecessary, and harmful. Source Wikipedia
Anarchism is a world view and social movement that rejects hierarchical forms of social organization. This rejection includes any form of government or other hierarchical organization. This philosophy relies on the idea that people are decent and want to be good but that those who are oppressed will be pushed to take on a hierarchical form. Anarchism is looking for a world where people come together voluntarily as equals to organize the basic needs of society. Under this philosophy, the state and other hierarchical institutions should be abolished.
Anarchism is an ideal that's a pipe dream. There are a lot of things wrong with anarchism. First of all, anarchy can't happen. Self Regulating people would be too much for all of us. At the same time, the idea that everyone is a good person deep down, is ridiculous. The world is a bad place, and people do harmful things deliberately and with intent. Even some people who want to do good can't, because they're scared and don't know how to.
Anarchism is an extreme ideal that is inherently utopian and it's an idea with too many potential drawbacks to be taken seriously. The philosophy believes that everyone wants to be good and that the right thing to do is preserve life and take care of others without implementing any rules. That mentality may sound good in theory but it would do more harm than benefits.
All is being said, personally I see anarchism could work on small-scale community projects. Small groups of people coming together for a common cause for a short period of time. Over longer period of time a power dynamic has a high chance to develop and offset the balance of an anarchist society / movement. This then brings us the idea of how can we promote change that we want, to bring us more freedom.
---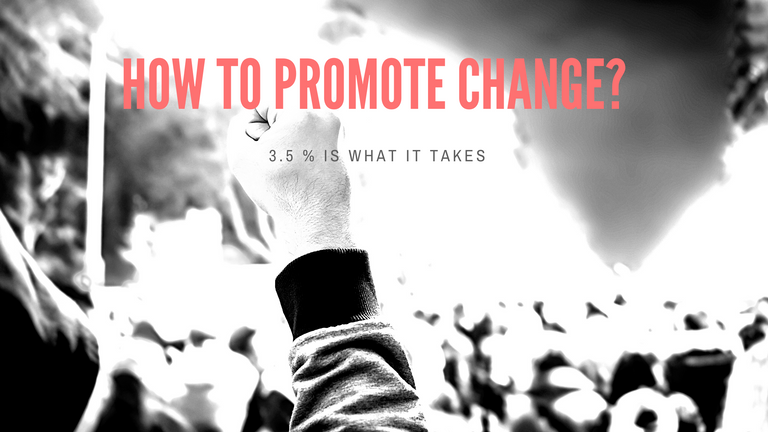 How to Promote Change?
A recent study from the Belfer Center (an organization that believes in research and ideas for a more secure and peaceful world) produced an interesting paper. In it, they state that, from a study they conducted on 323 nonviolent and violent protests and movements around the world, the movements and protests that mobilized and assembled at least 3.5% of the population, produced a regime change (Source)[https://www.belfercenter.org/sites/default/files/legacy/files/IS3301_pp007-044_Stephan_Chenoweth.pdf].
That is a really fascinating idea, that the minority could promote change if they come together in unity. Unifying 3.5% of population is something that could happen, it is a tangible goal. So how do you reach that goal is the question?
There's a saying, you win through strength in numbers.
No matter what your political belief is or ideology is, to have strength in this world, you must have followers and friends, likewise you must be a follower and a friend. You must lend your time, treasure, or talent to organizations, groups, movements, that you believe in.
Again, you must lend your time, treasure or talent to the causes and organizations you believe and if you want to promote the change you want to see. This includes promoting a greater freedom for yourself or those you love.
---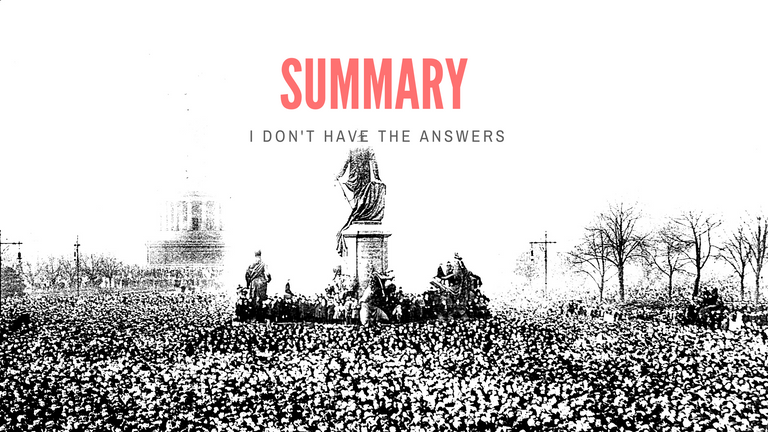 Summary
The topic of this paper was True freedom leads to authoritarian control, in some ways it was a paper about freedom.
If you want to be truly free, you have to be able to give up your freedom in some way. This way, you're able to grasp a greater freedom. We all want more freedom in life, but we have to stop clinging to it. This is a paradoxical concept, but if we are able to give up our freedom, and instead, focus on what we want, it's possible to live a life of true freedom, and this is what in my option, we all truly want... greater freedom.
What are your thoughts on the topic?
What does freedom mean to you?
Do you believe in giving up freedom to have more freedom?
You believe anarchism could happen?
Disclaimer
This is just an opinion article on a topic that is debated often. I'm not an expert on the subject, and I'm willing to admit that I might be wrong on the points and messages above. Please keep an open mind and if there are flaws of my logic or thinking let me know in a civil discord. :)
As always thanks for reading.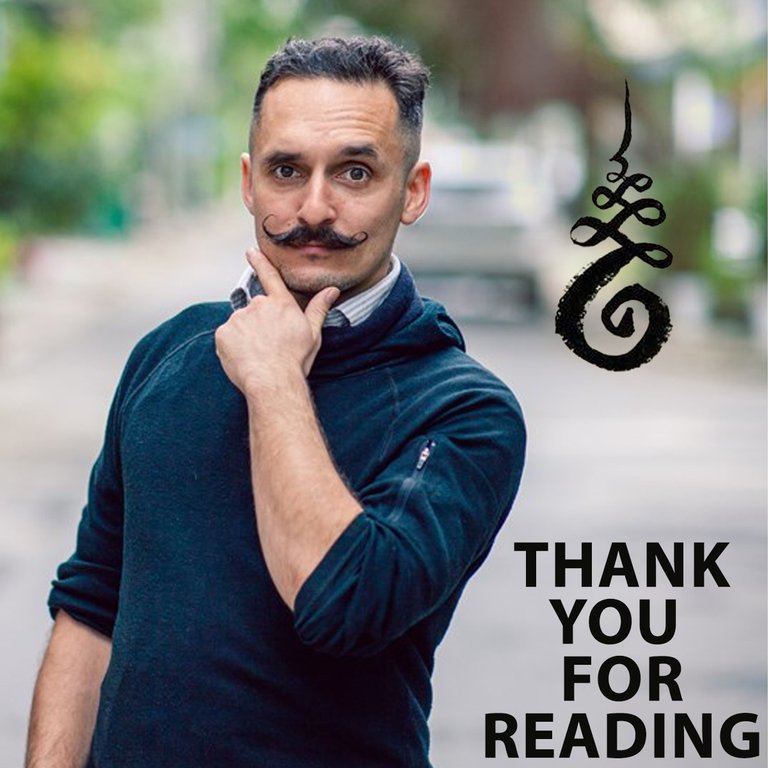 ---
Services I Use and Recommend:
---
Help Support Ongoing Content
| | |
| --- | --- |
| Bitcoin (BTC) | 18zopjg9Y2VA1ouCqCZapN3UzdpK3UnMdm |
| Ethereum (ETH) | 0x849C33abCb753540fD0D6cDd25df05BC20a1254E |
| litecoin (LTC) | LdWUz5haDfkn4D1fxmte8nJePEGjJv6Lqh |
| Bitcoin Cash (BCH) | 1DRRtY3j5xzx6Dn9ofQgoosXdqGVsYYNcU |
| Helix (HLIX) | HPnubkb9FBtSZKPjRvqD166BX4vPK3GtAz |

Thanks for reading my post, you inspire me to keep posting!
Thank you for your support!