Hola querida comunidad. ¡Espero estén todos muy bien!
Hello, dear community. I hope you're all very well!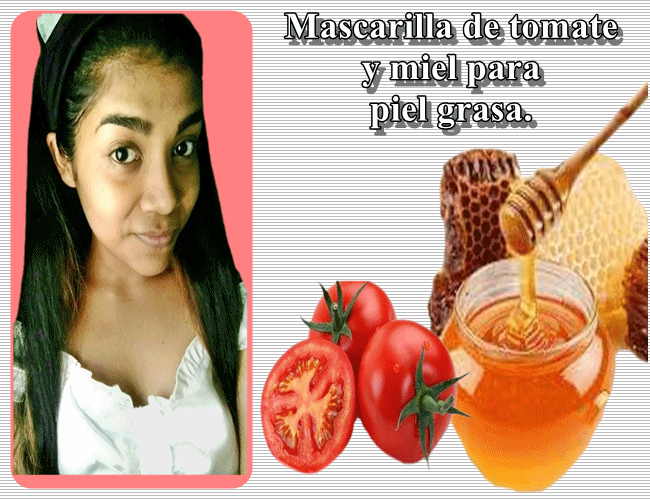 Feliz miércoles hivers.
Happy Wednesday hivers.

Las mascarillas faciales tienen como principal función, limpiar nuestro rostro, eliminar impurezas que ayudan a la aparición de granos y puntos negros, existen mascarilllas para todo tipo de piel, grasa, seca, sensible, madura, algunas destinadas a la exfoliación, otras a la limpieza todo depende de las necesidades de su piel.
The facial masks have as main function, clean our face, remove impurities that help the appearance of pimples and blackheads, there are masks for all skin types, oily, dry, sensitive, mature, some for exfoliation, others for cleaning all depends on the needs of your skin.
Es necesario aplicar mascarillas para nutrir el rostro, de esta manera podrán tener una apariencia saludable y radiante. En el mercado hay una infinidad de mascarillas, sin embargo; los costos suelen ser excesivos, por lo cual muchas personas optan por elaborar en casa sus propias mascarillas, haciendo uso de ingredientes naturales.
It is necessary to apply masks to nourish the face, so they can have a healthy and radiant appearance. There are an infinite number of masks on the market, however, the costs are usually excessive, so many people choose to make their own masks at home, using natural ingredients.
Lo primordial que deben saber si quieren aplicar mascarillas naturales es identificar su tipo de piel, y las necesidades que posee, ademas conocer el propósito de la mascarilla que usaran y los propiedades que contienen.
The main thing you should know if you want to apply natural masks is to identify your skin type, and the needs it has, also know the purpose of the mask you will use and the properties they contain.
Hoy les mostraré como preparar una mascarilla de tomate y miel, mi piel es grasa, es propensa a la aparición de puntos negros, es por ello que aplicaré esta mascarilla, el tomate actúa como un limpiador y ayudará a eliminar las impurezas, mientras que la miel se encarga de la hidratación, a pesar de tener una piel grasa necesita que la hidrate de forma constante.
Today I will show you how to prepare a tomato and honey mask, my skin is oily, it is prone to the appearance of blackheads, that is why I will apply this mask, the tomato acts as a cleanser and will help to remove impurities, while the honey is in charge of hydration, despite having an oily skin needs to be hydrated constantly.
Esta mascarilla puede ser usada en diferentes tipos de piel, solo deben identificar si son sensibles a algunos de estos ingredientes.
This mask can be used on different skin types, you just have to identify if you are sensitive to some of these ingredients.
Los ingredientes naturales contienen muchas propiedades que benefician e rostro, a continuación conocerán las propiedades del tomate y la miel.
The natural ingredients contain many properties that benefit the face, below you will know the properties of tomato and honey.





Para preparar esta mascarilla necesitarán lo siguiente:
To prepare this mask you will need the following: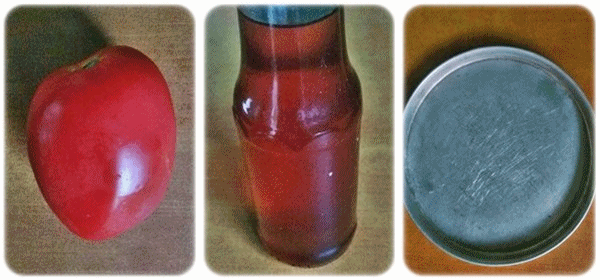 Preparación y aplicación:
Preparation and application:

1. Lavar el rostro con su jabón de preferencia.
Wash your face with your favorite soap.

2. Lavar y cortar varias rodajas de tomates.
Wash and cut several slices of tomatoes.

3. Triturar el tomate usando un tenedor, y luego agregar una cucharada de miel, mezclen todo muy bien.
Crush the tomato using a fork, then add a spoonful of honey, mix everything up very well.

4. Apliquen en todo el rostro, cubran muy bien y den movimientos circulares.
Apply all over the face, cover well and give circular movements.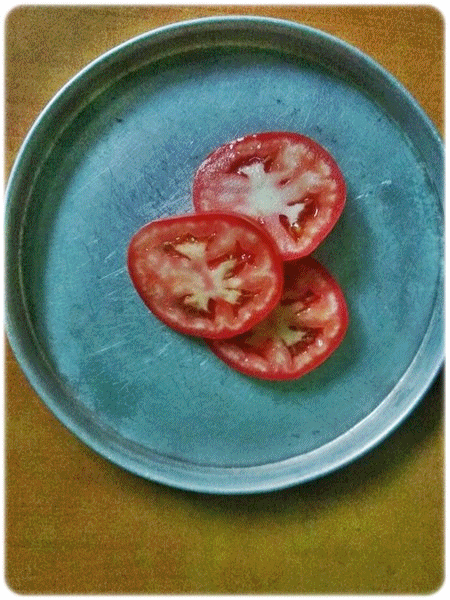 Al transcurrir 20 minutos retiren del rostro, lavando con abundante agua fría, usen el jabón de su preferencia, para finalizar apliquen una crema hidratante.
After 20 minutes remove from the face, washing with abundant cold water, use the soap of your preference, and finally apply a moisturizing cream.
Pueden usar esta mascarilla para completar su rutina de día o de noche.
You can use this mask to complete your day or night routine.

Aplicar esta mascarilla le aporta a tu rostro muchos beneficios, entre ellos tenemos los siguientes:
Applying this mask brings many benefits to your face, among them we have the following:




Tu rostro agradecerá que uses mascarillas de forma constante, esta es una opción muy buena, económica y efectiva que hará que tu piel luzca radiante.
Your face will thank you for wearing masks constantly, this is a very good, economical and effective option that will make your skin look radiant.


PUBLICACIONES RECIENTES / RECENT PUBLICATIONS:





Imágenes tomadas desde mi Alcatel One Touch Idol 4 / Images taken from my Alcatel One Touch Idol 4.
Gifs realizados desde PhotoScape / Gifs made from PhotoScape.
Información tomada de / Information taken from Cuerpomente
Imagen del tomate y la miel tomada de / Image of the tomato and honey taken from Pixabay