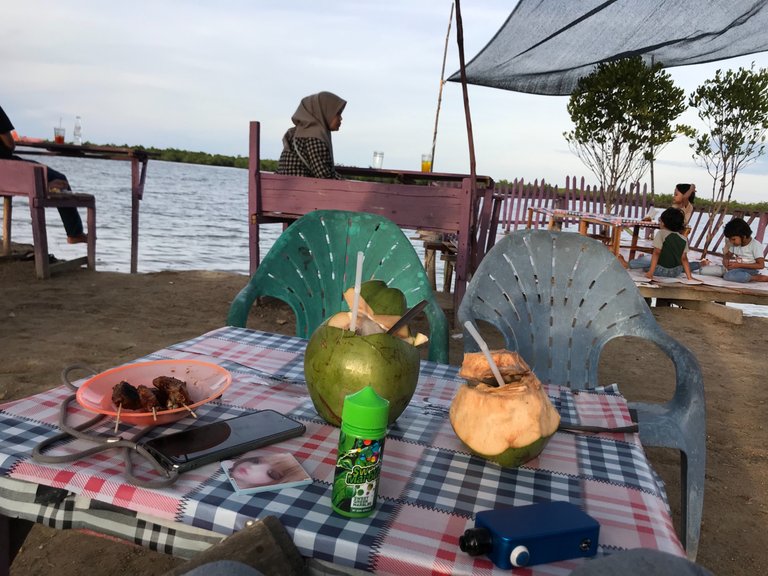 photo by me
Yooo hello my fellow hivers and the whole hive community. Come back again with me Jodi Pamungkas. Thank you for those of you who have always supported my previous culinary posts. Today I'm on my way to takengon city and all the pictures in this post are about 2 days ago. Happy Friday to all of you and what are you going to do this weekend? Relaxing by the sea or just hanging out with family? Leave your comments below this post. So, a few days ago my ema and I returned to Kuala Langsa. Previously I had posted about one of the seats in Kuala Langsa. Well, I tried to find another place with a different atmosphere. Around 5 pm I headed to that location.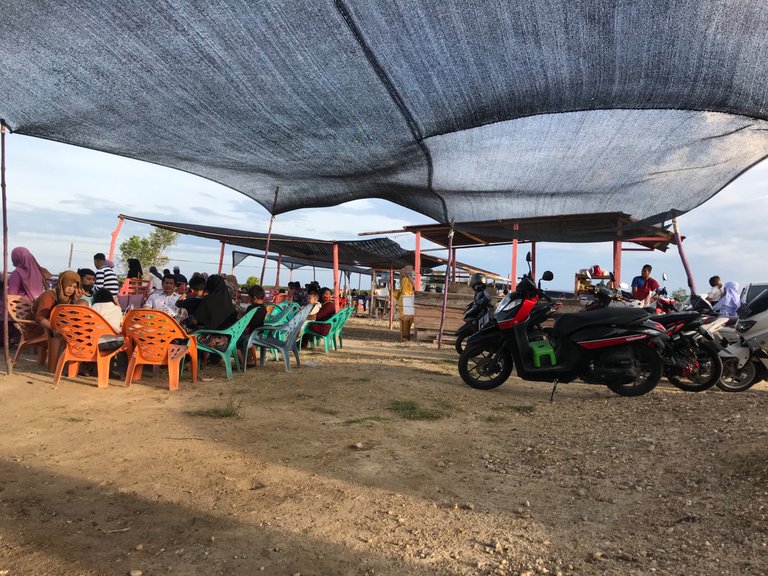 photo by me
I took a seat on the far right of this place. Previously I sat in the middle and very much difference. The atmosphere of the sea can be more in this place. Seen very many people who are relaxing with family or friends. Ema very often invites me to relax by the sea while enjoying coconut water. It just so happened that I also wanted to relax and get away from the city atmosphere.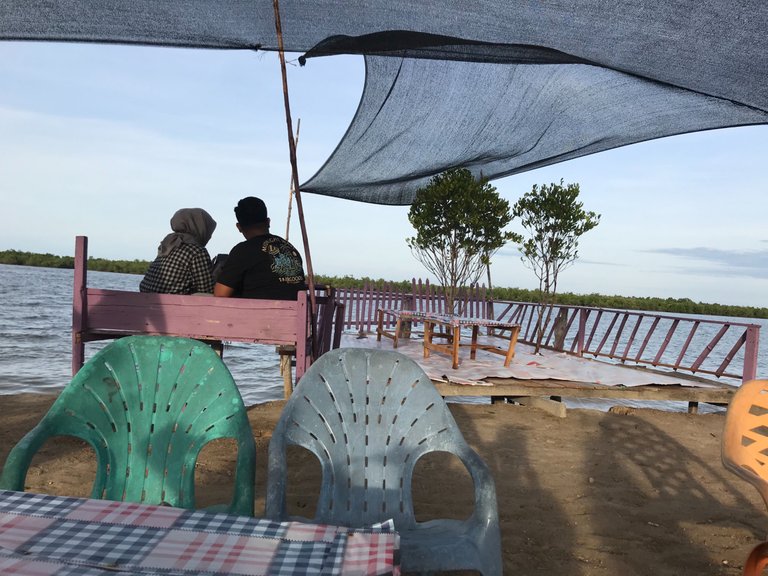 photo by me
Usually on Sundays, my mom and I often visit this place. Not a few very many people came. Because on weekends almost everyone wants to relax or take a vacation to get rid of tired work. This place looks very simple and has very comfortable seats. They also provide a lesehan place for visitors who want to relax on the lesehan. How often do you sit and relax by the sea? Leave your comments below this post.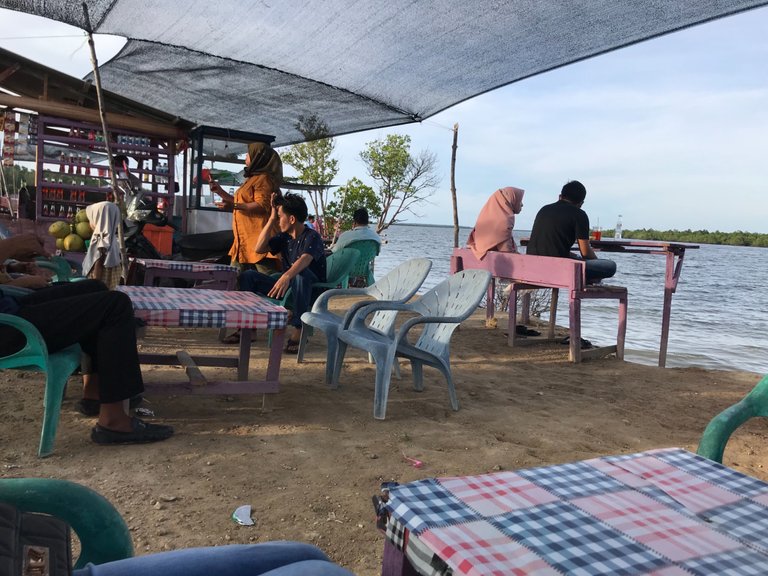 photo by me
Me and ema ordered young coconut water and some grilled meatballs as usual. I have to wait patiently because this place is quite crowded. While waiting for my coconut water to arrive. One of ema's friends came with her husband. We talked about ema working in a salon about 2 years ago. We talked very excitingly while enjoying the sea breeze in the afternoon.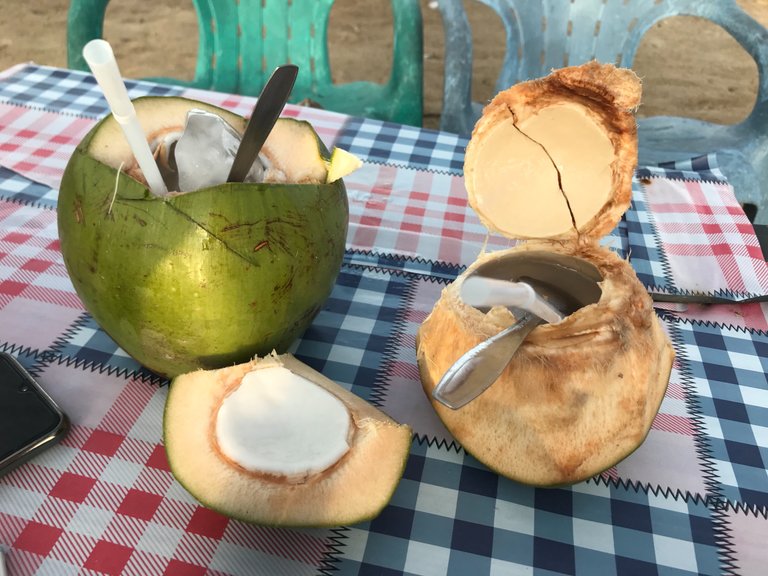 photo by me
After a few minutes of waiting, my coconut water finally arrived at the table. Now I'm waiting for the meatballs and grilled tofu that I ordered earlier. Emma's friend has also gone home and it's only us who have to spend this coconut water while chatting casually in the afternoon. The weather this afternoon is very good, everyone looks very happy and the sun is still bright this afternoon.
photo by me
ema really wants to see the sunset this afternoon. Because I can't come home late and I also have to go again to another place. The sun was almost setting and it was very beautiful. In the afternoon this place is still busy and people come to this place. To calm the mind really need a place like this. Enjoying the coconut water and sea breeze is a real serenity. Do you agree ?.
photo by me
Finally, grilled tofu and grilled meatballs have arrived. It looks like they use quite a spicy seasoning. It was a beautiful afternoon with Ema. In total all I have to pay is about 4$ and maybe every Sunday I will visit a different place again. Thank you for reading and stopping by my previous post. Don't forget to support my posts every day. See you in the next post.