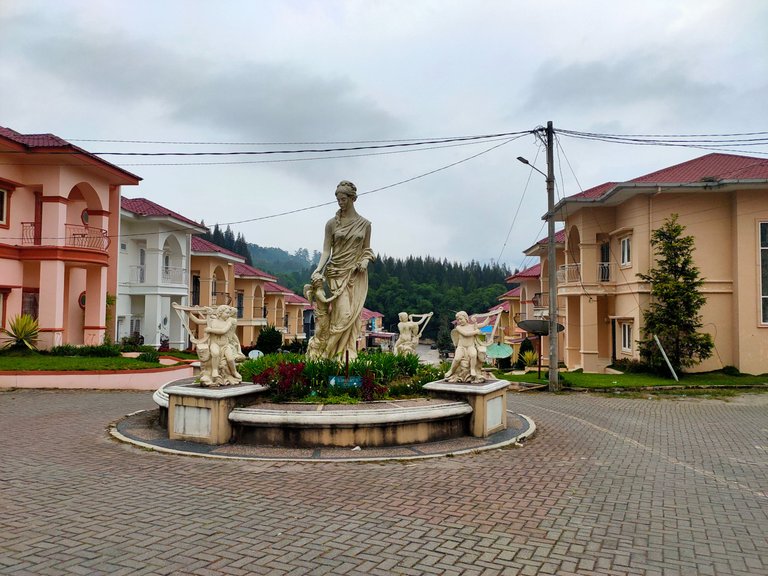 photo by me
Yooo hello my fellow hivers and all communities from around the world wherever you are. back again with me Jodi and Ema, thank you to all of you who have read and stopped in the second part about a vacation to Berastagi with Ema and friends. In this third part I, Ema and other friends continued the journey from the resting place to Berastagi . all tiredness and tiredness has disappeared when enjoying the view from the resting place. the highway to Berastagi has started to look crowded and we have to be patient so we can quickly get to the city of Berastagi. along the way I found several dogs roaming the yard and the road, unfortunately I never saw a cat on my way to the city of Berastagi.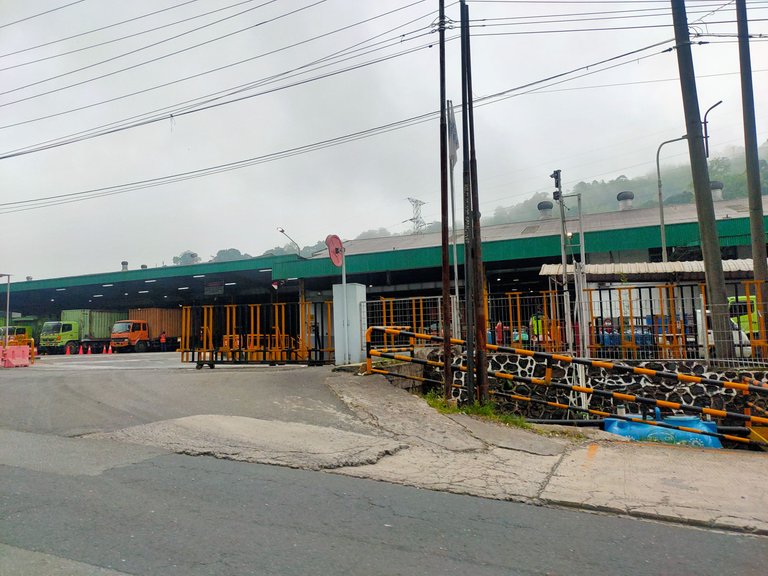 photo by me
After a few kilometers from the rest area, I was interested to stop for a moment and take some pictures in front of the AQUA mineral water factory. the factory is really very big and of course very clean. You can see the photo above, there are lots of trucks that are ready to go to the destination city for sale. After that, Ema and I continued my journey.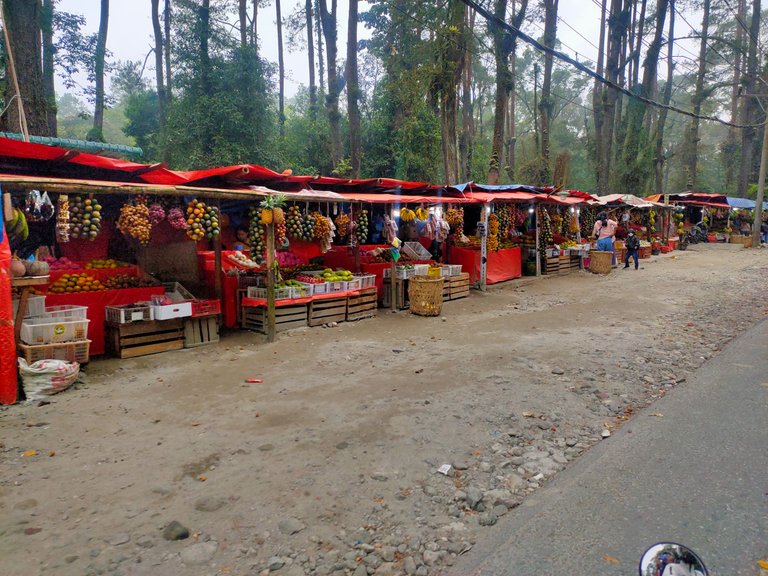 photo by me
a few kilometers from the factory, there are so many fruit vendors along the road, I stopped to buy some very fresh fruit with high weather conditions. Berastagi is quite successful in producing fresh fruit which is sent throughout Aceh and even Indonesia. After I had bought some fruit, we continued our journey which was not far away.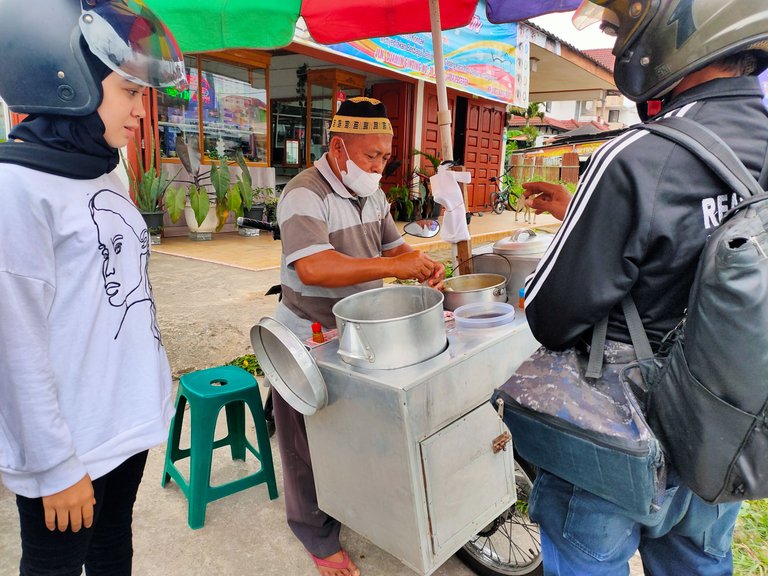 photo by me
Finally, we touched the city of Berastagi and enjoyed the view of the city of Berastagi, because the weather was quite cold in this city, me and other friends stopped by a meatball vendor and bought several packs of meatballs so that our stomachs weren't too empty. The merchant had been selling meatballs for a long time. several years and never moved. Me and the merchant had a casual chat while our order was being wrapped by the merchant.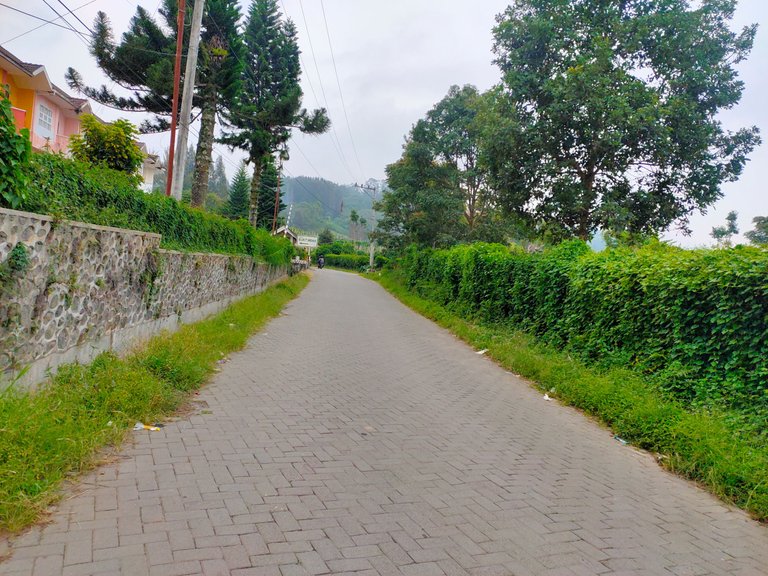 photo by me
after we had bought some meatballs, finally we were very close to the villa that we ordered a few days ago. the road to the villa is really very clean and not a bit of trash can be seen along the road to the villa we are going to. with a view of vegetable and fruit gardens along the road to the villa made me quite comfortable with my trip to Berastagi.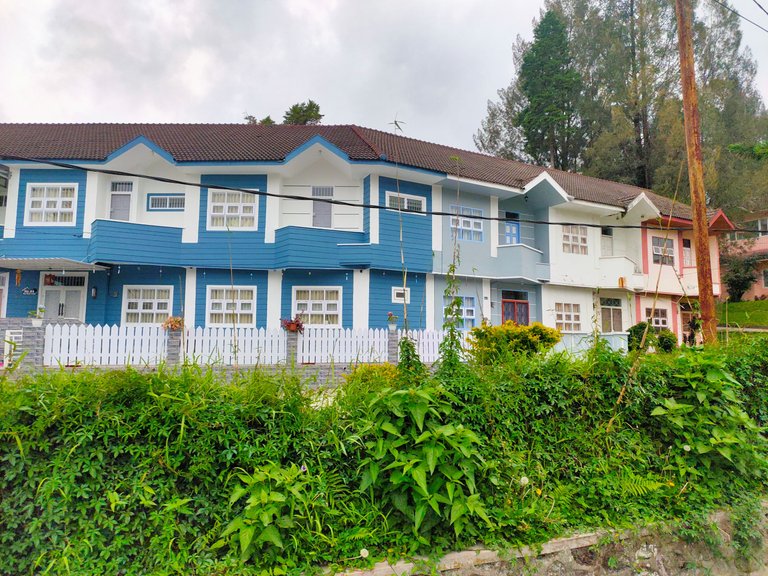 photo by me
a few meters to the villa, there are several quite unique villas along the road, the villa has a bright enough color so that it attracted our attention to take some photos. only a few meters away we arrived at the villa we were going to.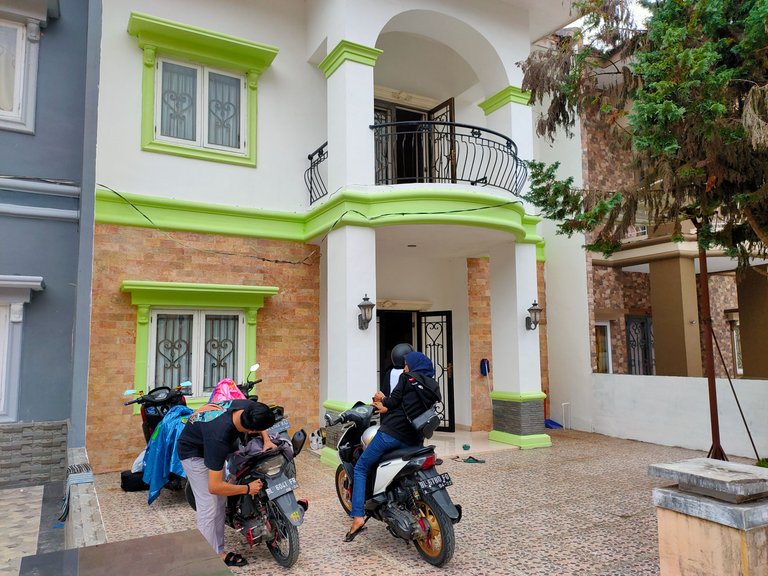 photo by me
and finally, we have arrived at the villa that we ordered a few days ago. the look around this villa is really very nice and the air in the city is also very cool. after we arrived, my other friends and I immediately took a bag and some other clothes to take into the villa. Next I will review the contents of this villa and can be your recommendation if you want to vacation in Berastagi City.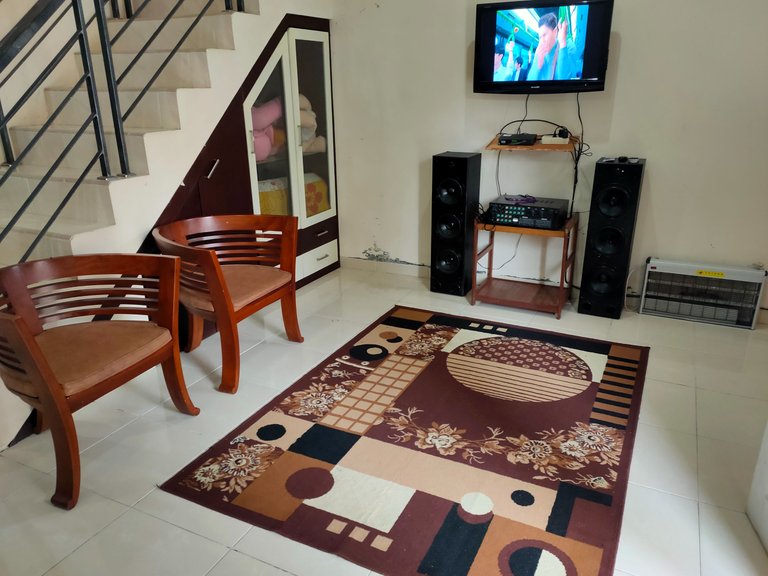 photo by me
the first place I will review is there is a tv room in this villa, for the tv room it is quite comfortable and not dirty, there is 1 carpet to relax while enjoying TV broadcasts. what is interesting in this villa there is a tool to kill flies and this tool is very useful when many flies approach this villa. 2 speakers are installed very well which makes us so comfortable watching TV broadcasts.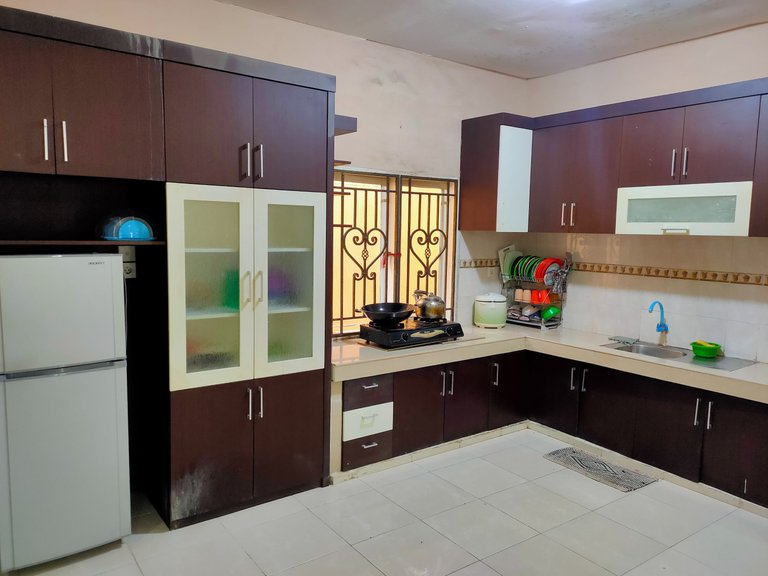 photo by me
next i went to the kitchen room, the kitchen in this villa is also not too bad with very complete facilities. they provide enough plates and some clean pans. besides that, they also provide a stove with adequate gas so we can cook together when hungry .so far everything looks perfect and without any problems.
photo by me
then I moved to the lounge and gathered together. The relaxing room provided by this villa is quite comfortable with several soft sofas. there are no special facilities in this lounge or gathering room, because only a few sofas with glass tables that they provided for us.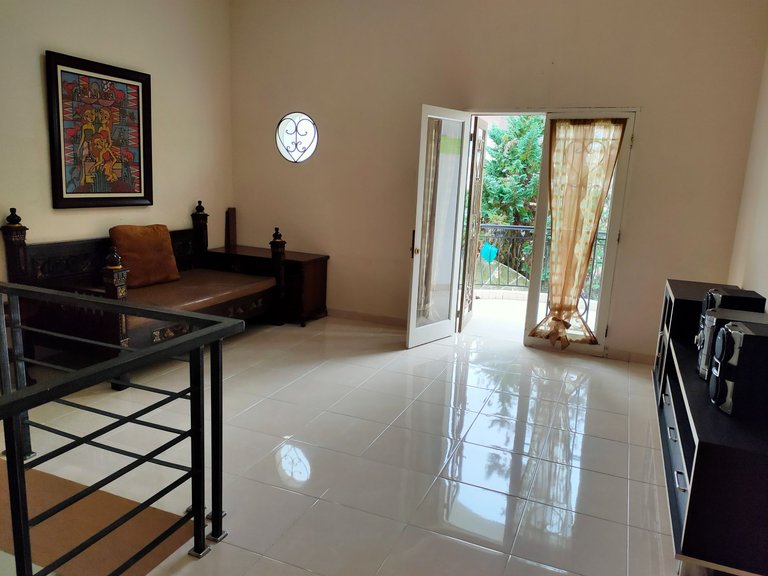 photo by me
and the last room I will go to is the 2nd floor in this villa. There are 3 rooms on the 2nd floor and also 1 bathroom at the top. everything looks perfect and clean, a chair with soft pillows makes it comfortable enough to sit on the 2nd floor with Ema. if I feel bored, I can go to the balcony and can enjoy the view of the villa. all the rooms in this villa use a good bed and we immediately took a break to have dinner together. Thank you to all of you who have read and stopped by my post regarding part 3 of the holiday to Berastagi. don't forget to give your advice and support for me. see you in part 4 vacation to Berastagi.