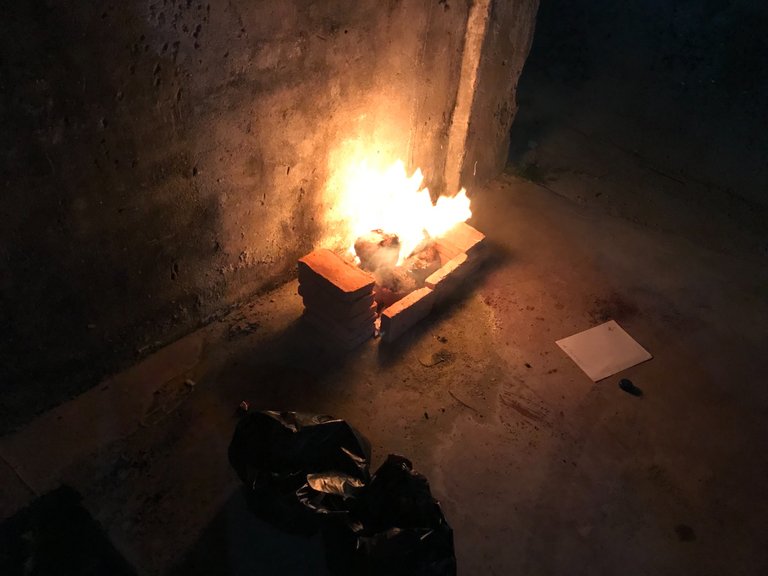 photo by me
Yooo hello my fellow hivers and the whole community, come back with me Jodi Pamungkas, today's post about a small party with Ema and some of my friends. Thank you for supporting all of my previous posts, most of them are about coffee shops, indeed every corner of my city has a coffee shop, like I said in some of my posts, Aceh is famous for 1001 coffee shops. Yesterday night I, Ema and friends planned to have a small party at one of my friends' houses, everyone agreed and everything was prepared.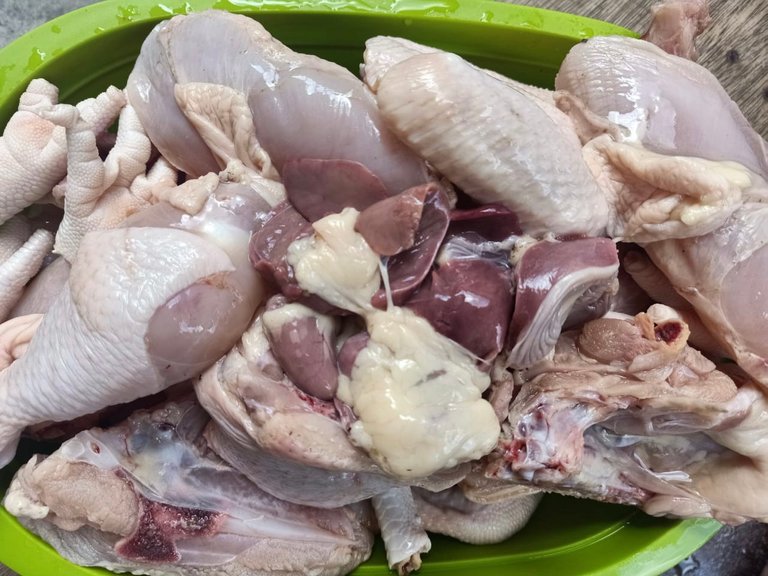 photo by me
The menu we are serving for tonight's party is chicken, my friend has bought 2kg of chicken and it's been cut into pieces, you can see the photo above, the chicken has been cleaned by Ema, then the chicken will be boiled using spices .
photo by me
The photo above is the result that has been boiled using spices, what spices are used? The ingredients are garlic, shallots, red chilies, ginger, galangal and salt, then all these ingredients are blended for about 1 minute so that all the spices are smooth. Then, after all the spices are smooth, put them directly into the pan, then cook the spices until they boil. After all the spices are cooked, put about 1 cup of water into the boiling spices, then put the cleaned chicken into the pan that has been filled with spices.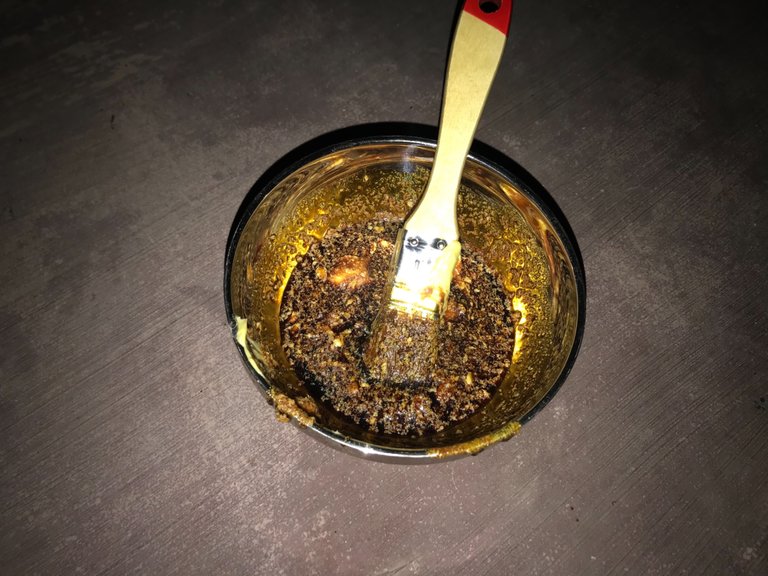 photo by me
After all the chicken is finished, now Ema prepares the spices to grease the chicken you want to roast, what is the spice mixture? There are only 2 kinds, the first is sweet soy sauce and the second is butter.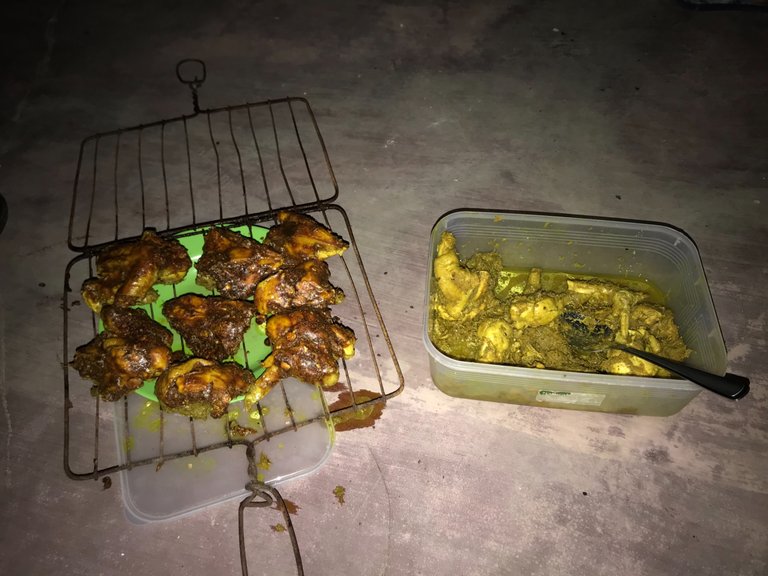 photo by me
You can see the photo above, the right side has been smeared with soy sauce and butter, all parts of the chicken must be spiced evenly, otherwise the part will not taste good. To the right side, the chicken, which has not been seasoned with soy sauce and butter, looks very different from the right side.
photo by me
After everything was smeared, my friend and I immediately put the chicken on top of the hot charcoal, then I immediately fan the charcoal to keep it hot and not give off a fire. After a few minutes of grilling, then apply the soy sauce and butter evenly again, after a few minutes, I immediately turned the chicken to the back.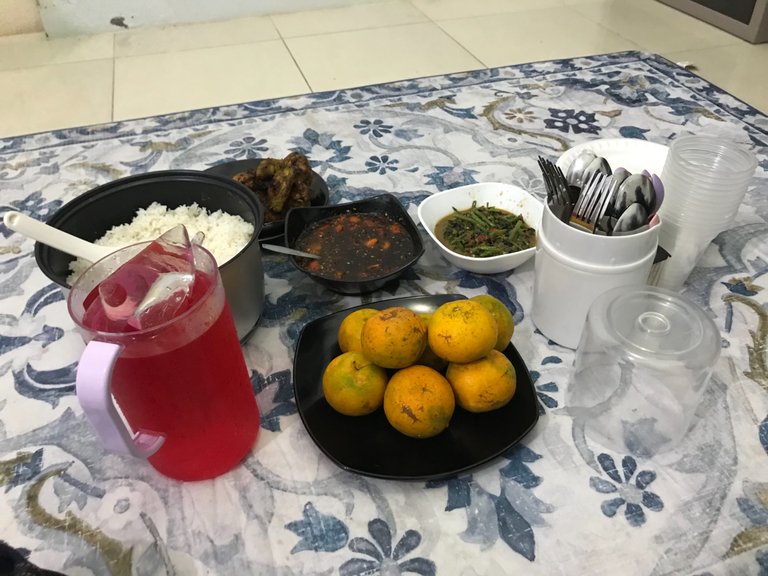 photo by me
After the chicken part has finished grilling, we are getting ready to serve other foods such as kale, soy sauce, citrus fruits and fresh drinks. We immediately ate all the menus until they ran out, this small party was quite fun even though it was simple, thanks to those of you who have stopped and read my post today, give your suggestions and support, see you in the next post.